Originally forecast to be in the Wyoming/Nebraska Panhandle into South Dakota areas, the severe weather threat dropped into Northern Colorado on the morning of June 12th.  The Storm Prediction Center issued a Particularly Dangerous Situation moderate risk with a tornado watch extending down into north central Colorado.  Here is some wording from the watch:
   The NWS Storm Prediction Center has issued a

   * Tornado Watch for portions of 
     Northeast Colorado
     Western Nebraska Panhandle
     Southeast Wyoming

   * Effective this Monday afternoon and evening from 110 PM until
     800 PM MDT.



   ...THIS IS A PARTICULARLY DANGEROUS SITUATION...



   * Primary threats include...
     Several tornadoes and a few intense tornadoes likely
     Widespread large hail expected with scattered very large hail
       events to 4 inches in diameter likely
     Isolated significant damaging wind gusts to 75 mph possible

   SUMMARY...Isolated intense supercell thunderstorms are expected to
   develop across the watch area this afternoon.  Giant hail and strong
   tornadoes will be possible in the most intense storms.


I have not seen wording like this for Colorado in a long time, if ever…"Giant hail and strong tornadoes…", and "scattered very large hail events up to 4 inches likely".  Wow!
I drove Highway 85 north from Aurora.  By the time I was in Brighton they were saying baseball hail had fallen in Pierce from the southern storm.  The most southern cell wasn't big but did look like it had fantastic storm structure.  Unfortunately I was too far north to see the structure clearly.  I was tempted to drive SW towards Loveland and check it out, but seeing the supercell in front of me kept me on it!
Photo viewing is recommended in higher resolution, just click on the photos.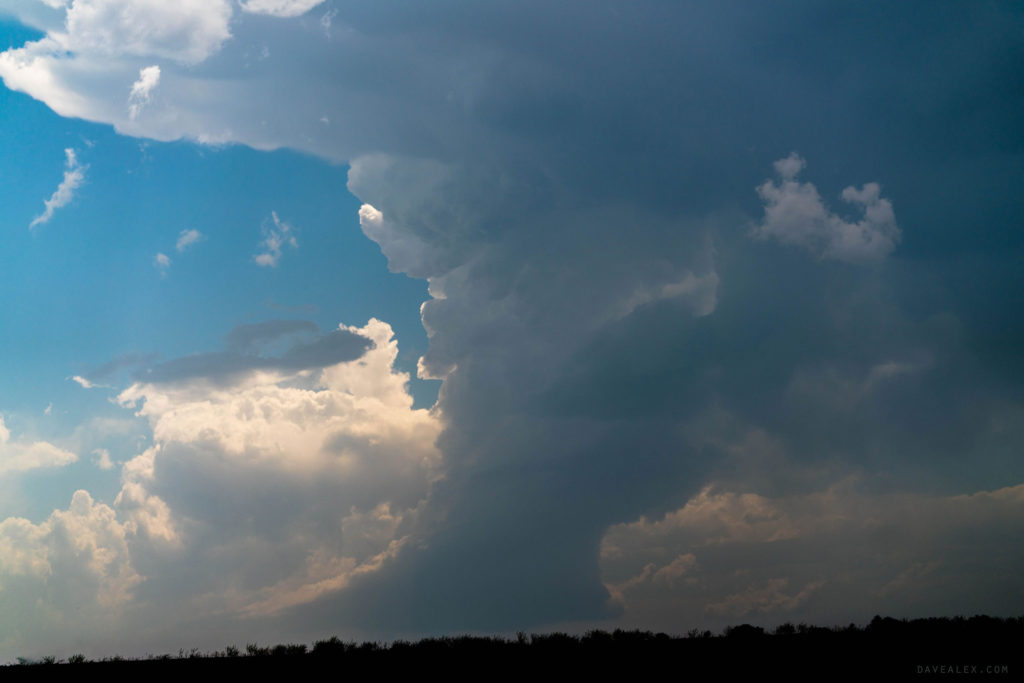 The first tornado warning (radar indicated) appeared while I was east of Ault on the supercell I was on.  There definitely was a defined wall cloud and everything looked "right" with the storm, it was just a matter of time.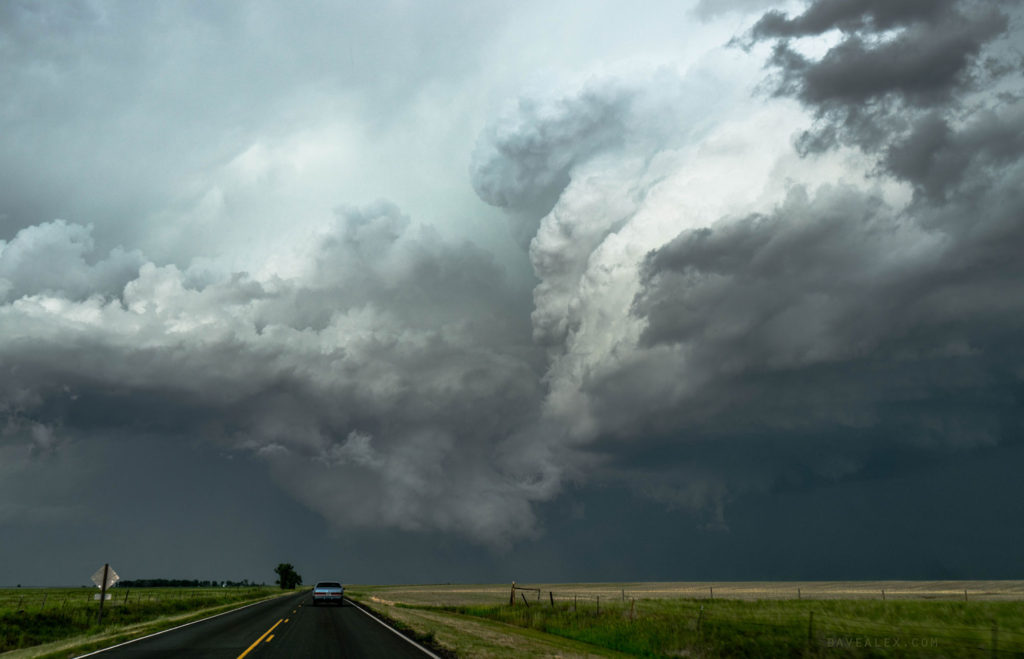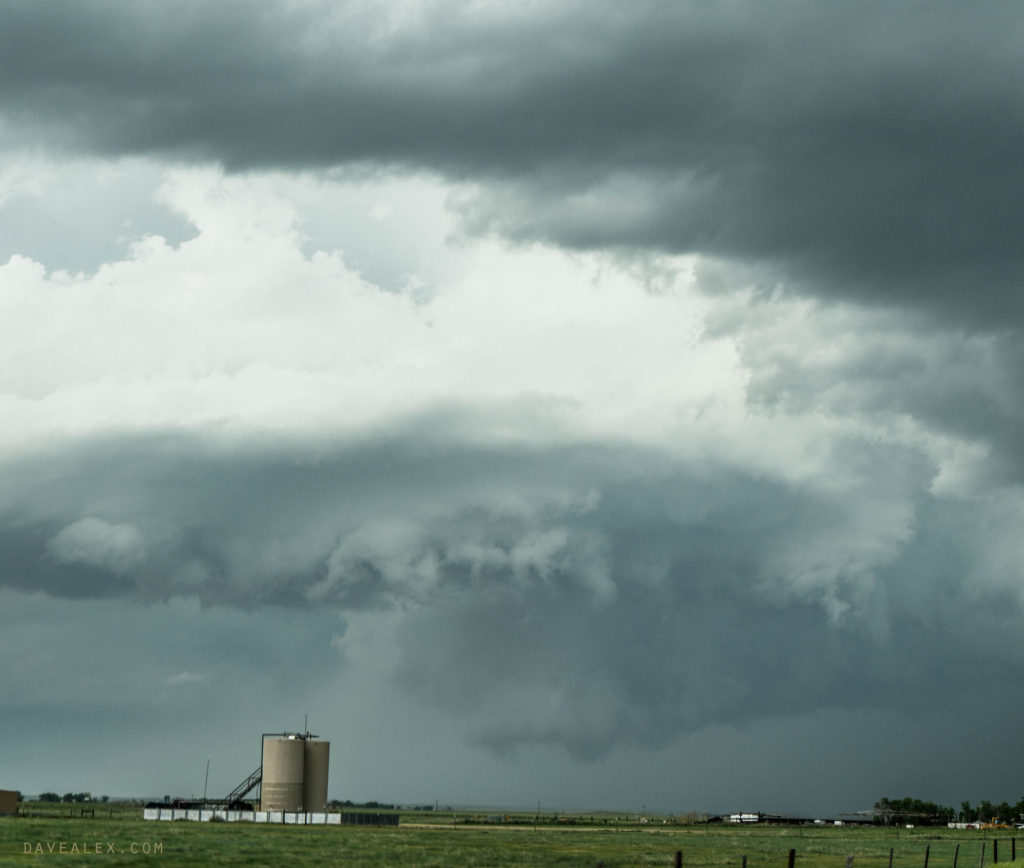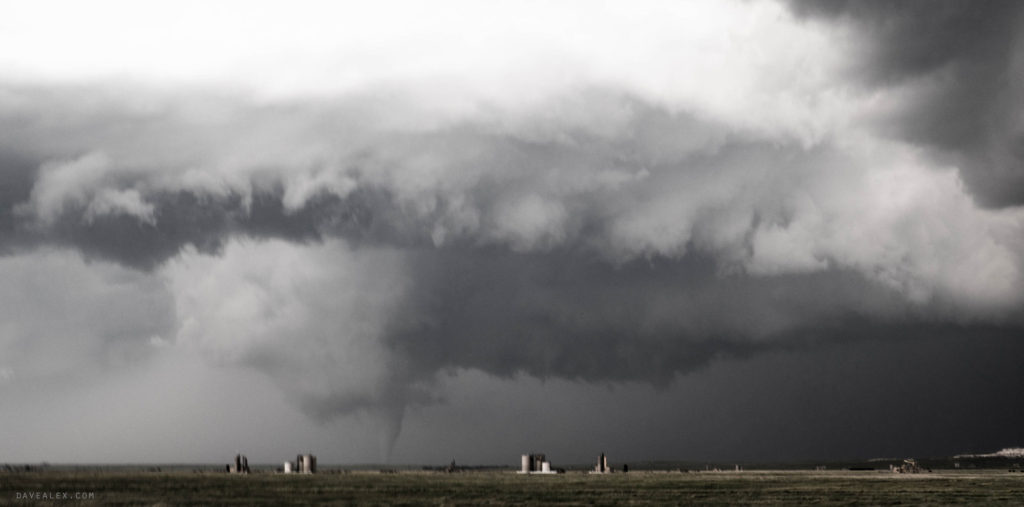 The tornado was on the ground for 16 minutes and did some structural damage (one road was closed due to debris/powerlines in the road).  It was rated EF-2 with 111-135 mph winds.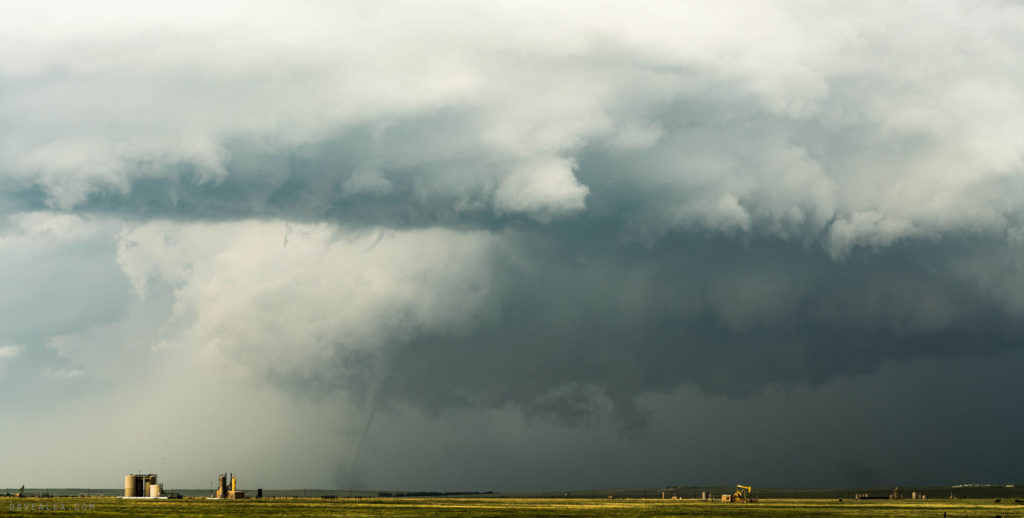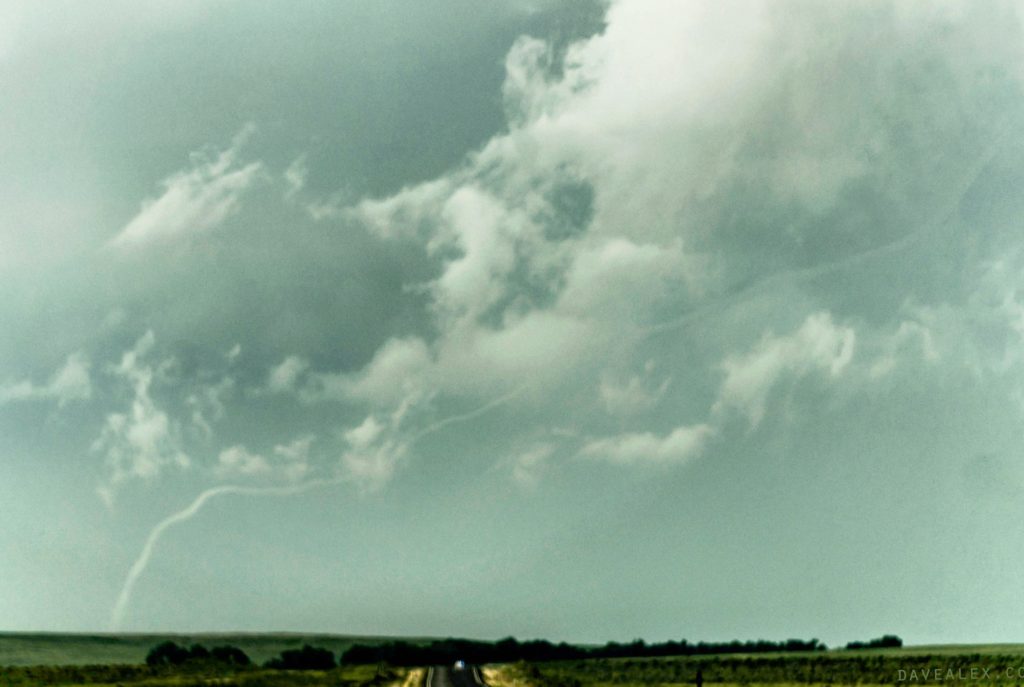 I stopped just east of Hereford as the hail looked pretty amazing laying everywhere. Hail didn't pile up on the ground like some storms, but it was everywhere and the smallest size was around quarter sized!  Then there were stones up to softball size laying around!  I am fascinated by large hail and spent some time just checking out these amazing ice crystals!
I found a good article that explains white versus clear ice.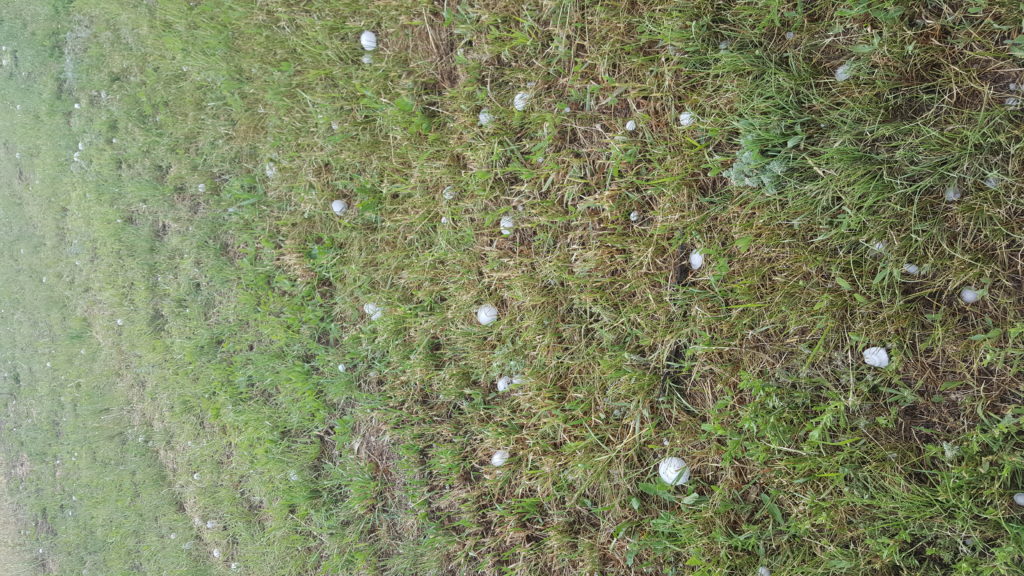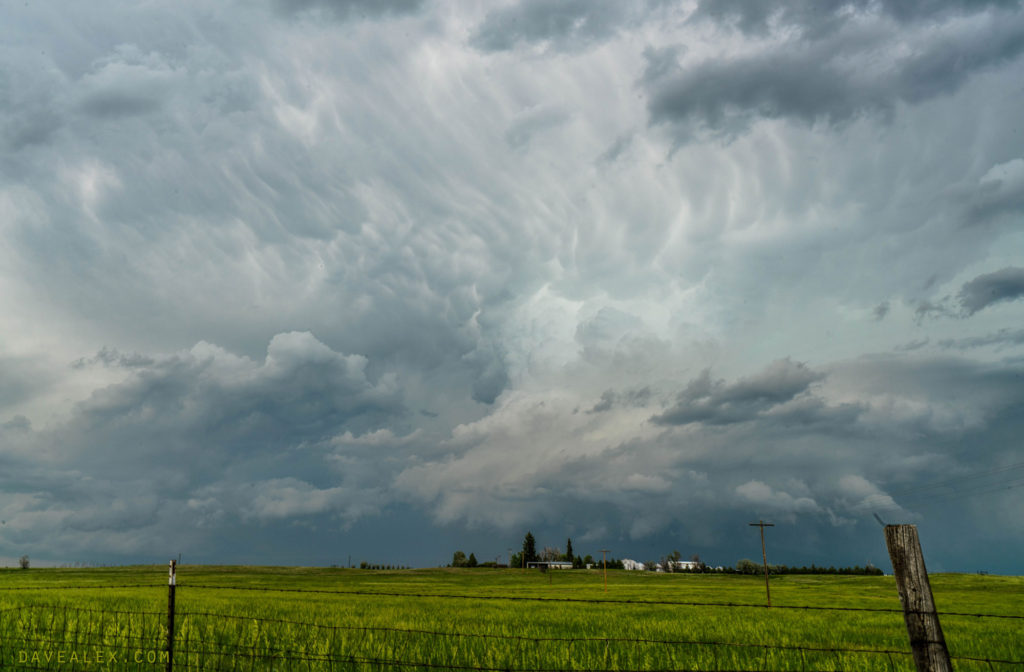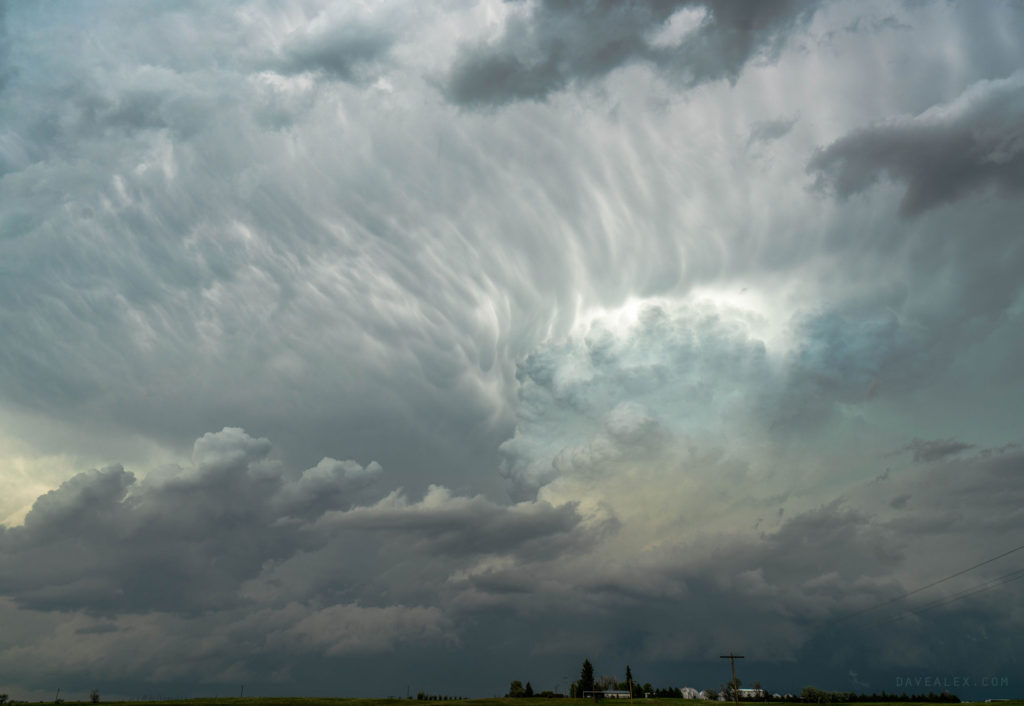 Driving towards Bushnell out of Pine Bluffs I saw another tornado touchdown but only for a minute.  As I headed east of Bushnell, I saw a tornado NE of town; but there were no easy spots to pull off so I just watched it as I drove.  When I finally found a pull-out from the road, a train went by blocking my view for about 5 minutes.  After the train, I caught the rope out.  Looking back to the NW, I saw another tornado but was never able to get a good picture of it!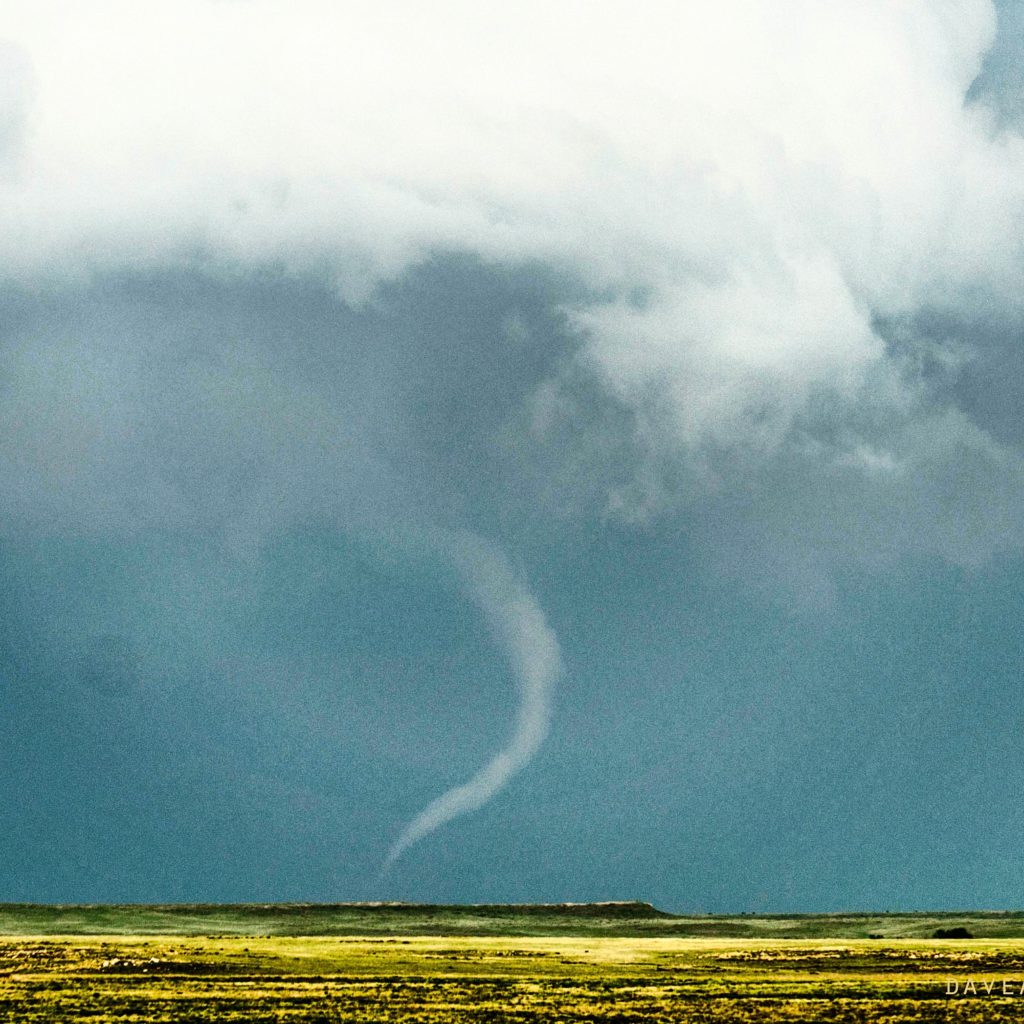 I ended up calling it a day near Chimney Rock as I watched the amazing mothership sail off into the distance!