For the third year in a row, Kirk and I have battled snow, rain, wind and relentless sun in a 2,300 mile, 45-hour drive time road trip to the desert Southwest to enjoy the amazing Gem-o-rama event!  This year's road trip was the longest so far, 6 days of adventure through ghost towns, mining camps, sketchy roads, non-stop synth-pop and beautiful landscapes.  Oh, and amazing crystal field trips to the Searles Valley salt lakes!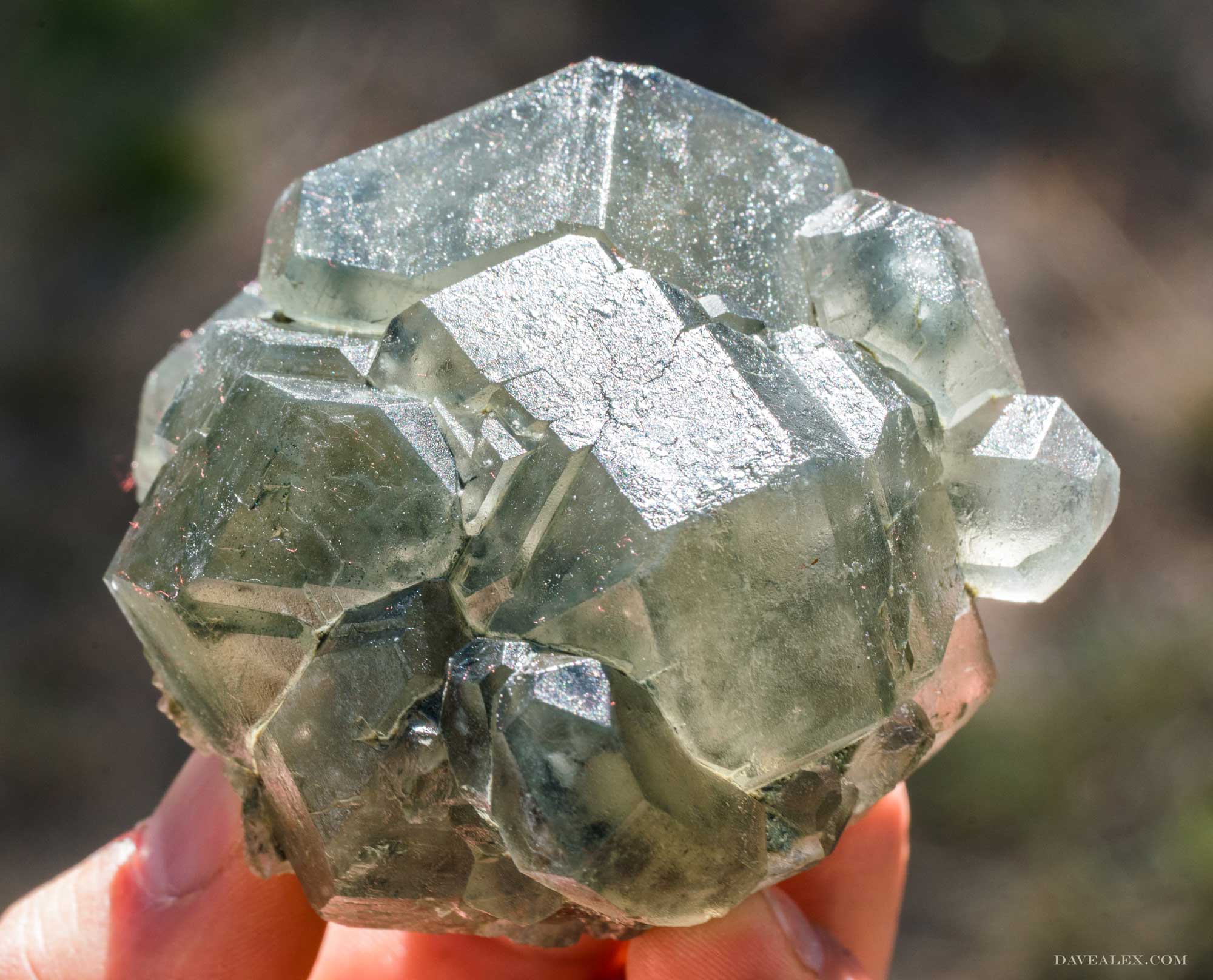 Day 1 & 2:  Colorado & Utah
The trip started in the Colorado mountains with the first significant snow of the year.  On the way up to South Park to pick up Kirk, I encountered a multi-car pile up on US Hwy 285 on the black ice.  There were 15+ vehicles involved with many having rolled.  Past that, several more single-car roll-overs.  A bit later, while on I-70s Vail Pass, the road became a mess with many multi-car and single-car accidents!  That's Colorado drivers during the first snow for you–Vail Pass closed while we were on it as there was no way first responders could deal with any more accidents!  We had wet roads but no ice once we past the Eagle area and headed west into Utah.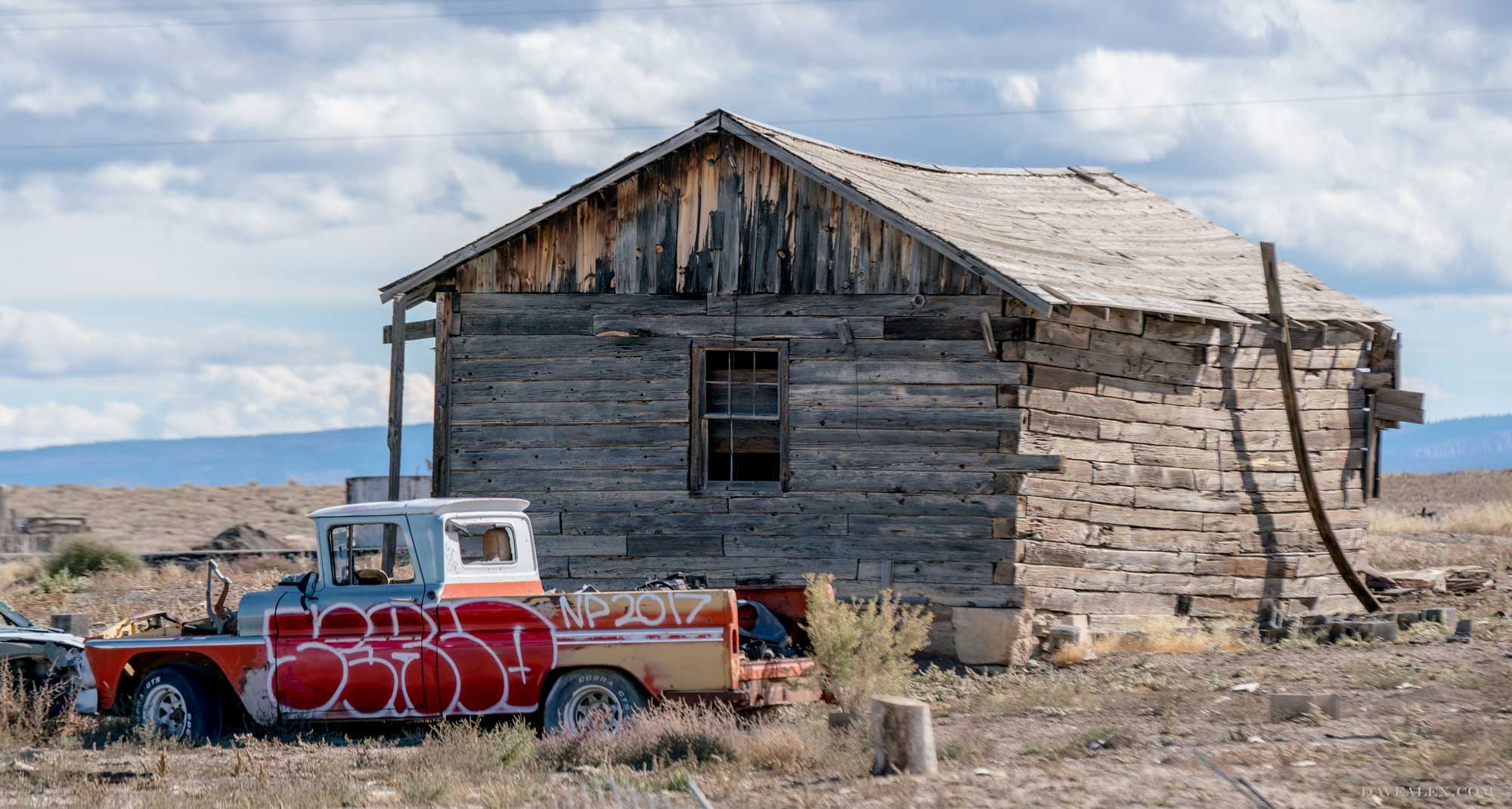 We decided to head into the South-central mountains of Utah; Kirk had a campsite in mind that offered incredible views and agates.  Stopping in the ghost town of Cisco is a must each year, and this year didn't disappoint.  Interestingly some of the great stencils sprayed on concrete at the gas station were removed–which required some serious concrete excavation.  There were new aerosol murals as well; Cisco in its state of decay is still an active mural over the arid landscape!
Cisco Utah falling apart!

Old church outside of Hanksville, Utah.

Colorful landscapes of Southern Utah

A good rain created interesting earthen patterns!
The wet storm that was piling up in the Colorado mountains also hit Southern Utah.  Talking to local road crews, they received a year's worth of rain in the last 36-hours.  This dampened our camping plans as the road to our campsite was washed out, in 7 places!  We still found an amazing campsite and did many miles of hiking; finding some cool newly exposed agates along our route.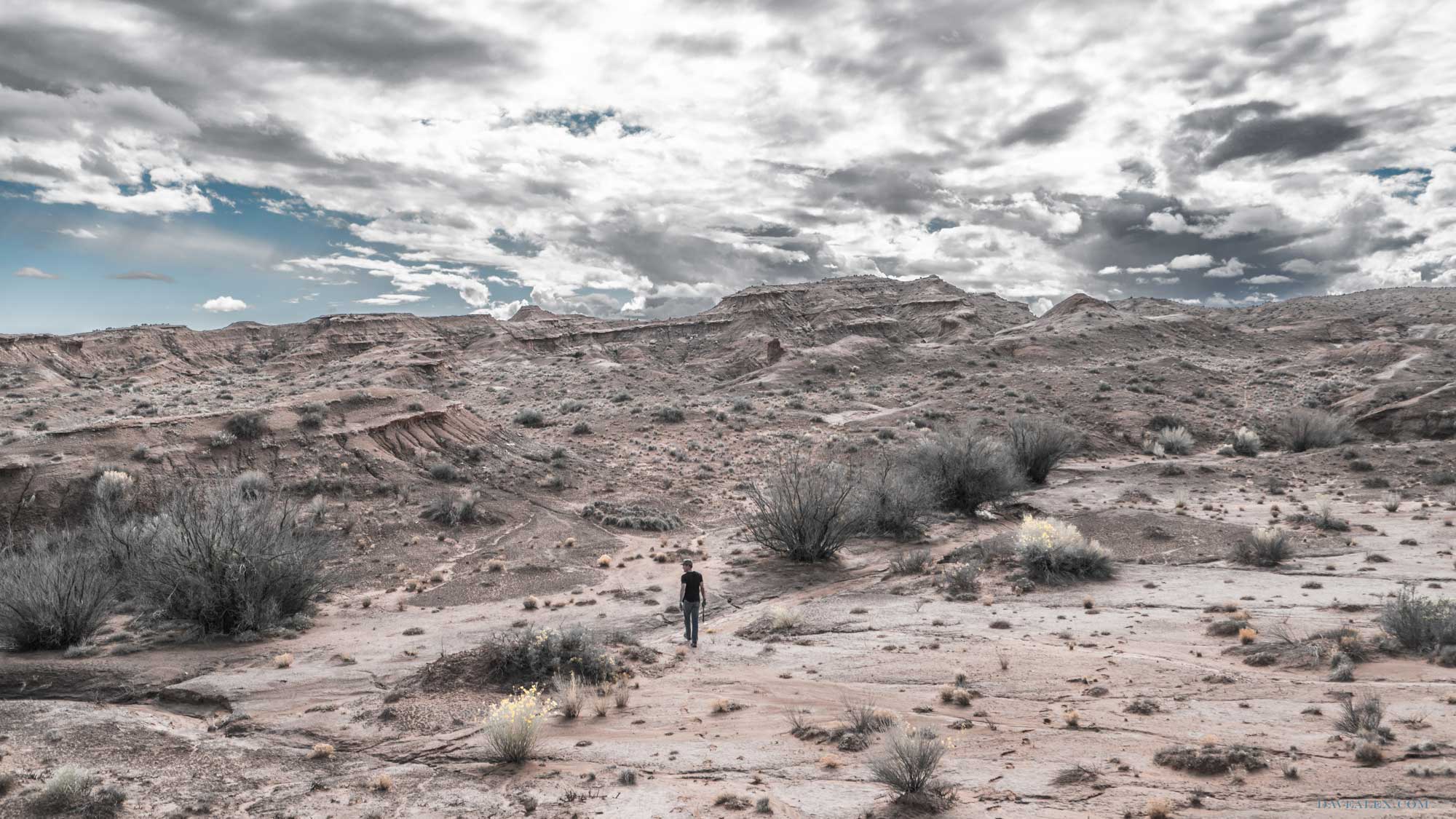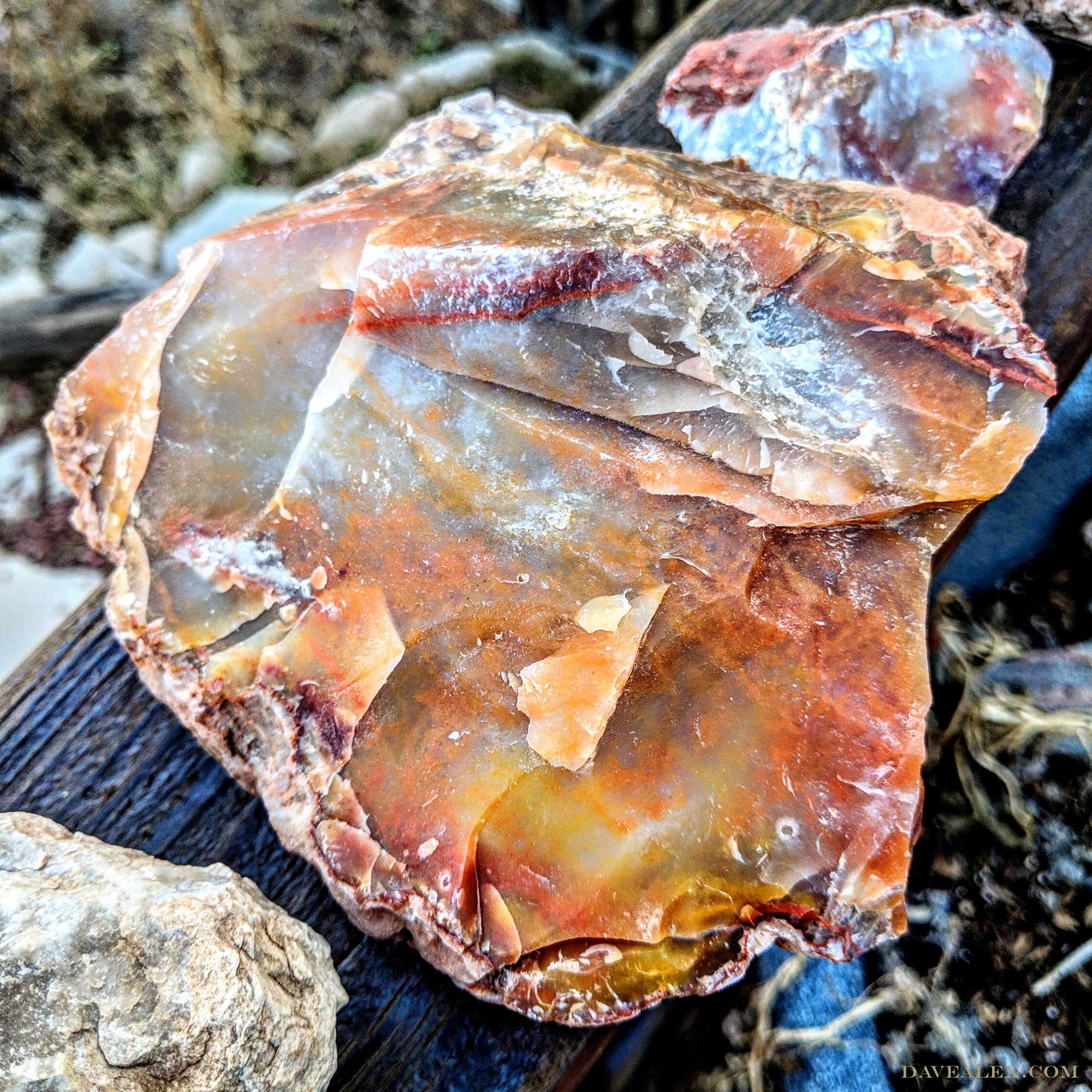 After hiking most of Thursday, the weather continued to look like rain and snow and camping didn't look dry and warm, so we targeted St George for their inexpensive lodging.  We went along scenic Hwy 89 which was a combination of sun, rain and snow.  Unfortunately our hikes went longer than expected and we didn't get to go through Zion during the daylight.

Day 3: Nevada and Death Valley, California
Day 3 started early and we drove south of St. George, through Las Vegas and headed Northwest through the Nevada desert/mountains.  Last year we stopped in the ghost mining community of Carrara which was awesome; at that time we were wondering what the mines on the map were like on the other side of this small mountain range–this year we decided to go for it and check them out.  Just before Carrara we took a dirt road in good shape North and jetted to the East of the mountains–the target was the Diamond Queen gold mine.  We had lunch at the Diamond Queen which was a small operation; but next door was an active gold mine that looked like they were having luck!  After the Diamond Queen we did some sketchy roads and a few other mining camps and ended up in Beatty, Nevada.
The main adit for the Diamond Queen.

An old mining shack at the Diamond Queen full of what appeared to be bags of concrete

A shaker at the Diamond Queen.

Was this an old dog house? We're not sure, the latch on the door could mean it was a chicken coop?

Looking East of the Diamond Queen gold mine.
Miner's cabin at an abandoned marble mine.

Fireplace at the miner's cabin, likely only used in the dead of winter!

Tripod man burnt into the window sill at the marble mine's sole cabin.
As we headed into Death Valley Kirk suggested we take the Titus Canyon road.  This road led to an old mining town Leadfield which has some interesting history (see the sign).  After that a mile descent into Death Valley through a tight, one-way slot canyon!  This was a scenic and fun drive!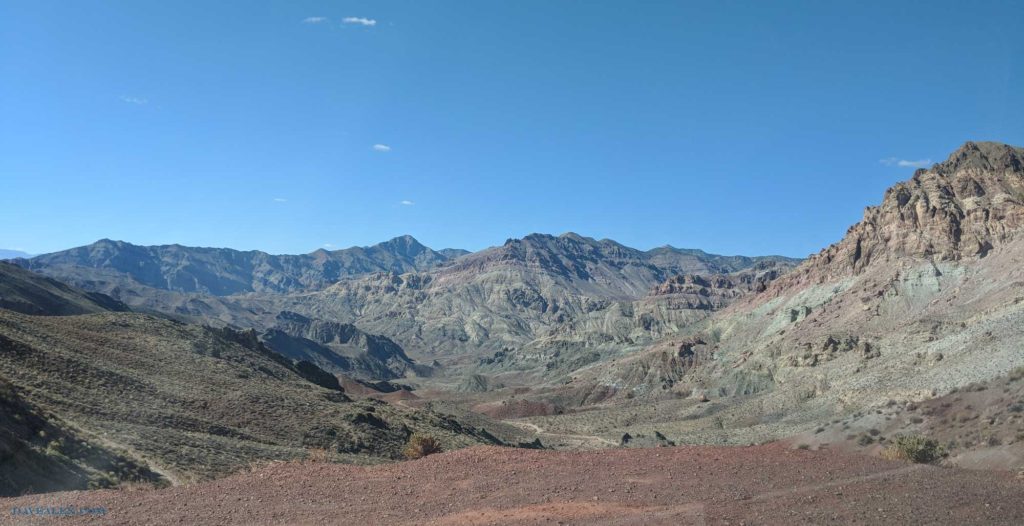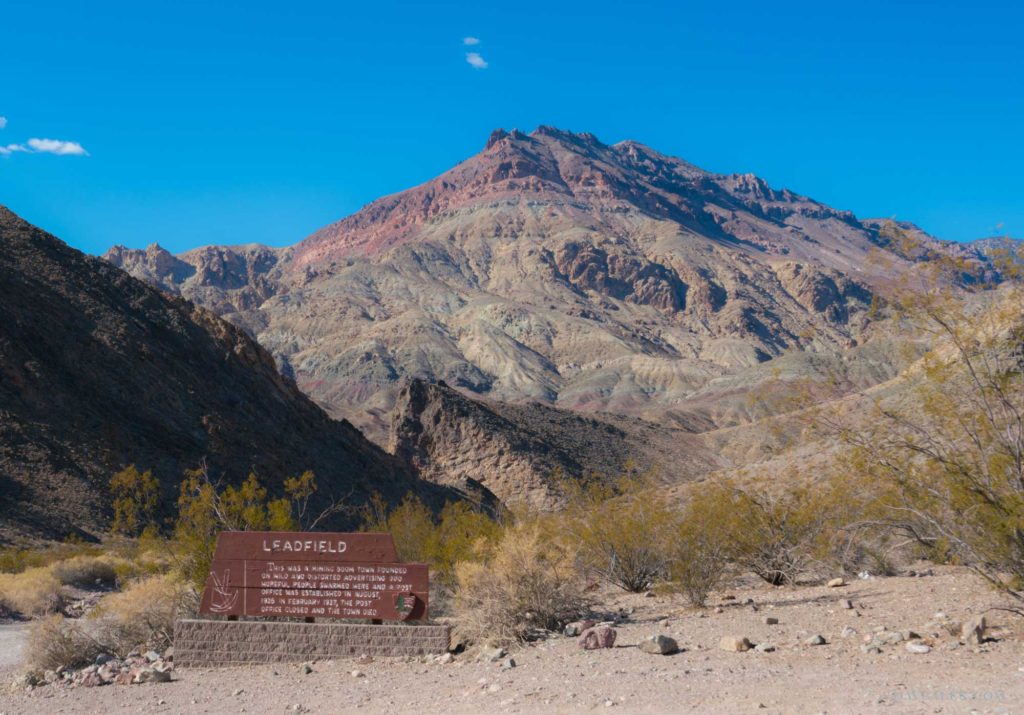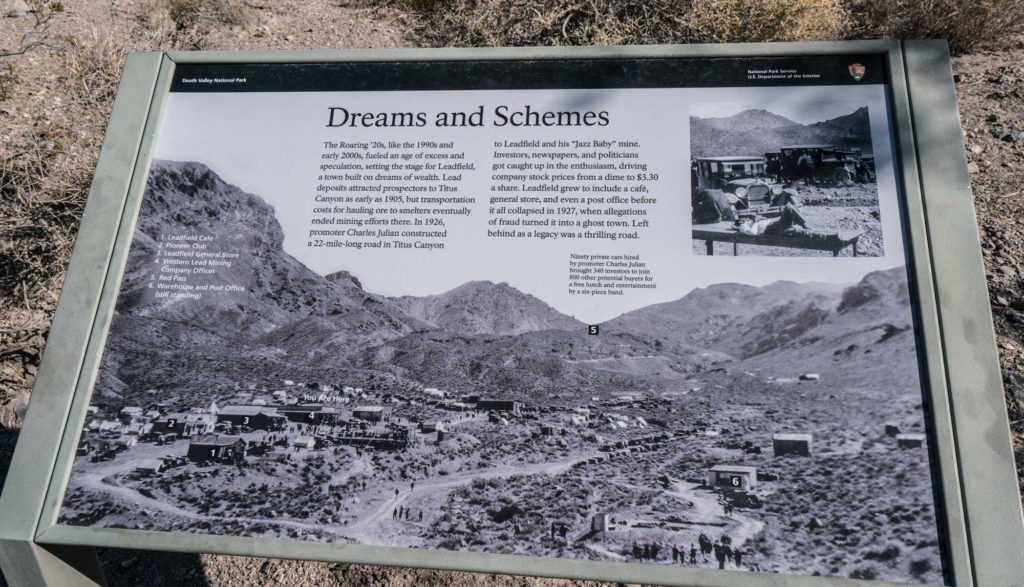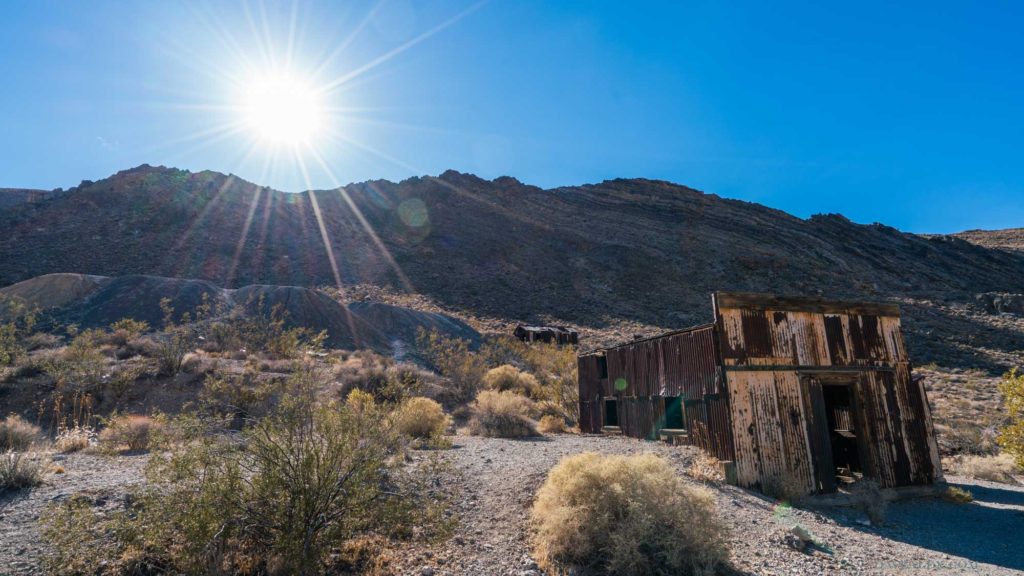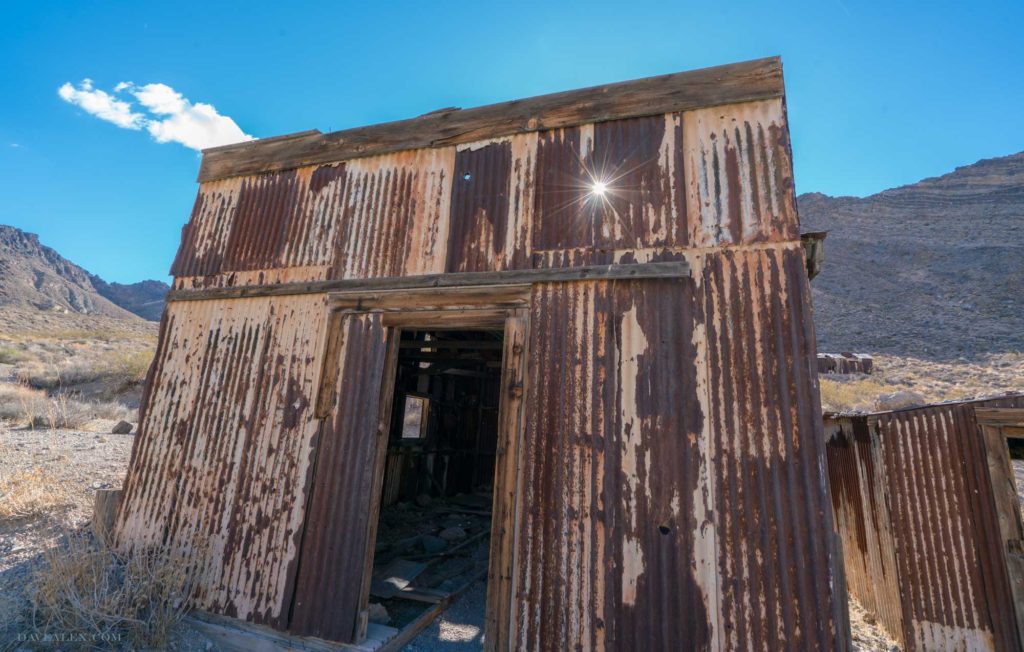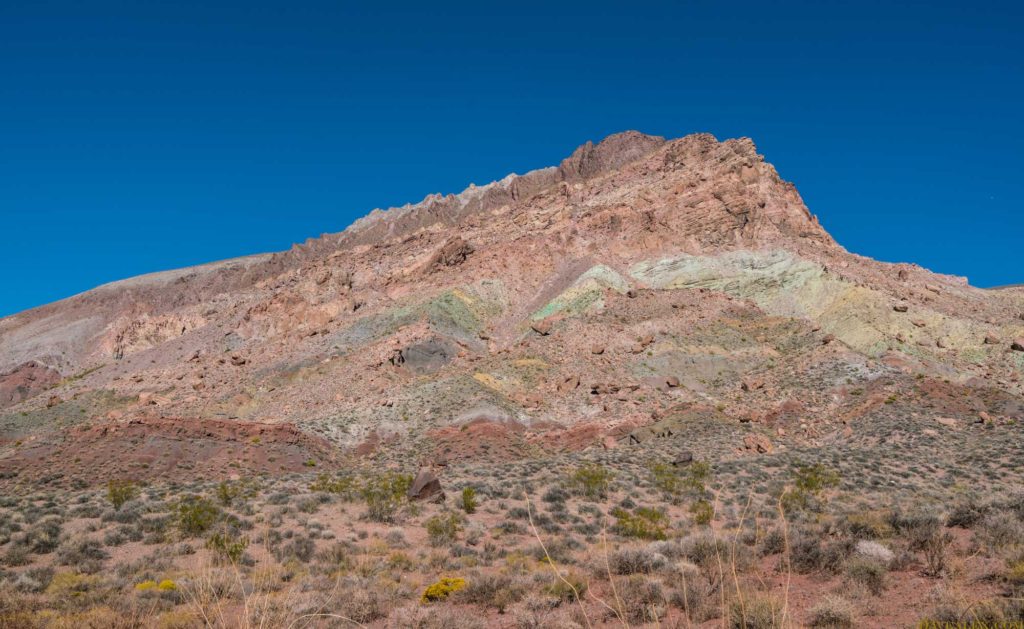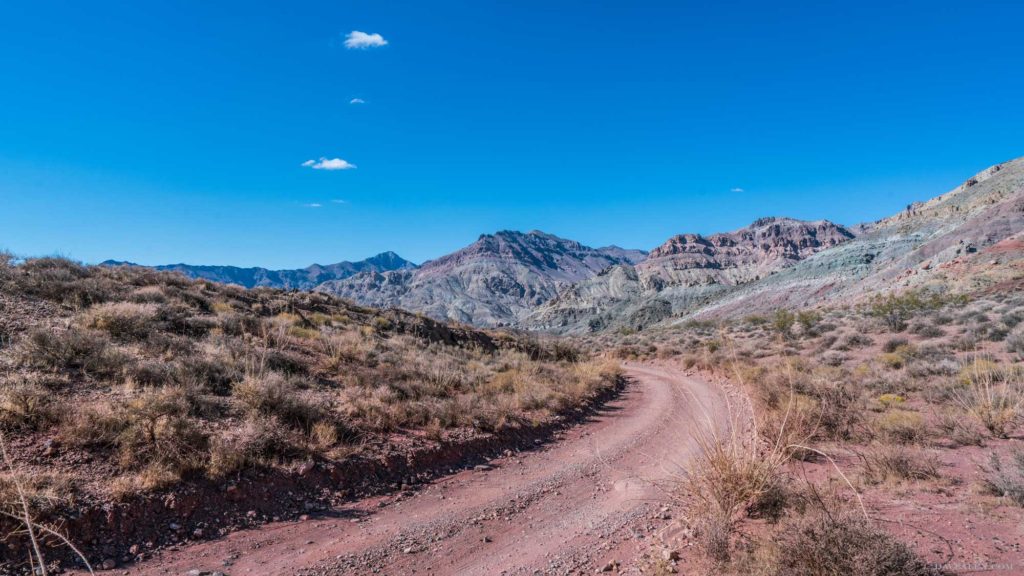 Day 4 & 5: Gem-o-rama and Trona Pinnacles
For the first time in 3 years we got to our campsite at Trona Pinnacles, just south of Gem-o-rama lakes, before dark…just before dark.  The BLM had worked on the area and there wasn't as much "free camping" as in the past; which I believe is a good thing but it made finding a spot a bit more difficult.  We drove to the back of Trona Pinnacles and basically had it all to ourselves!  As most nights offer, the stars were great and the sliver of the moon set less than an hour after dark!  Star gazing was wonderful and we saw a huge, slow fireball (guessing a Taurids which peaked the night before at 2 per hour) and many other smaller shooters.  We also were visited by a small set of glowing eyes–a fox–that hung around our campsite with us for the evening.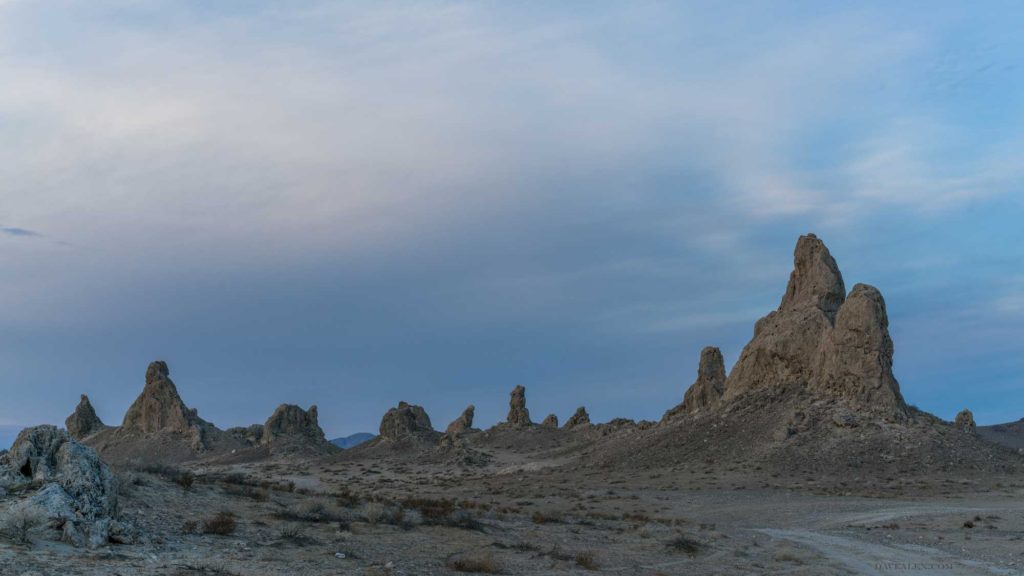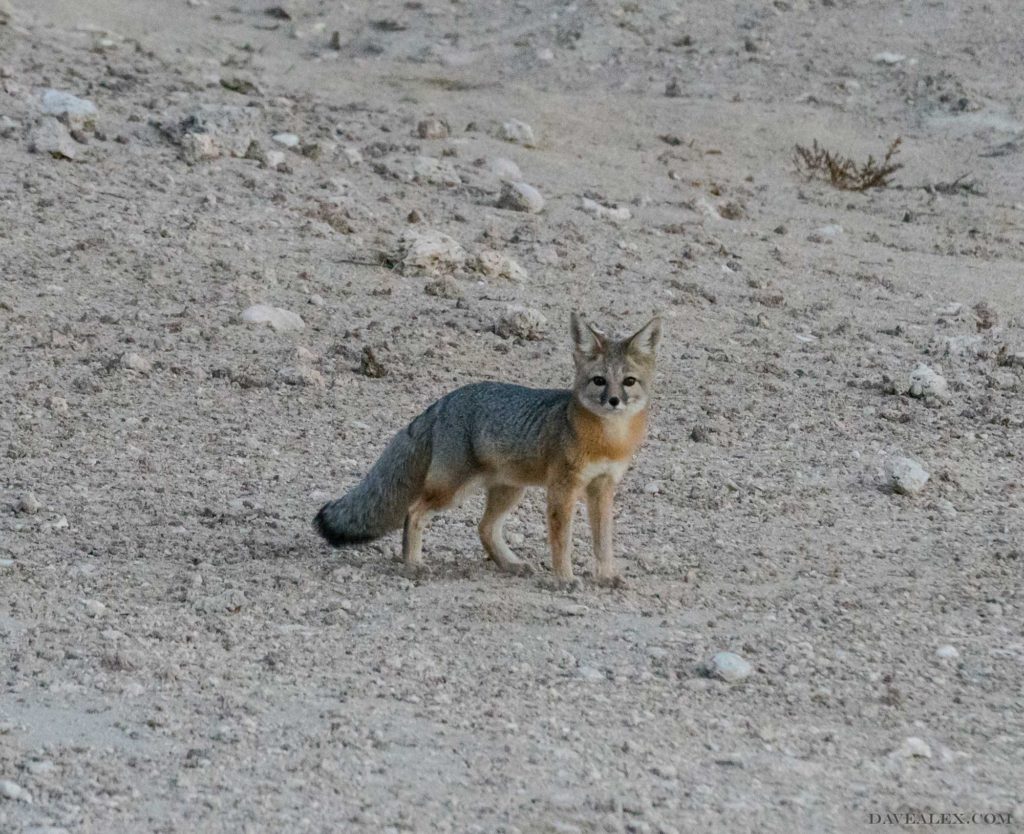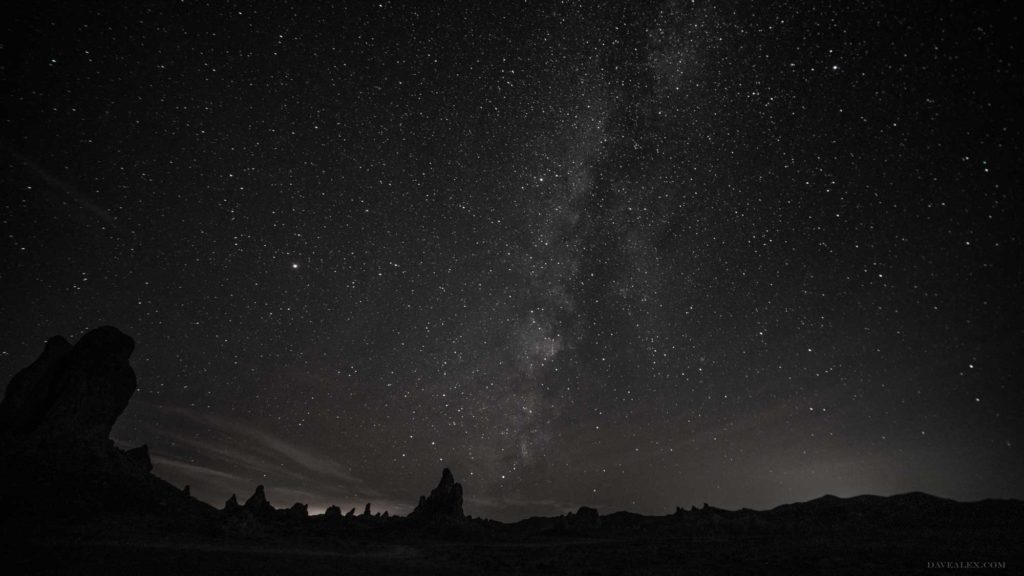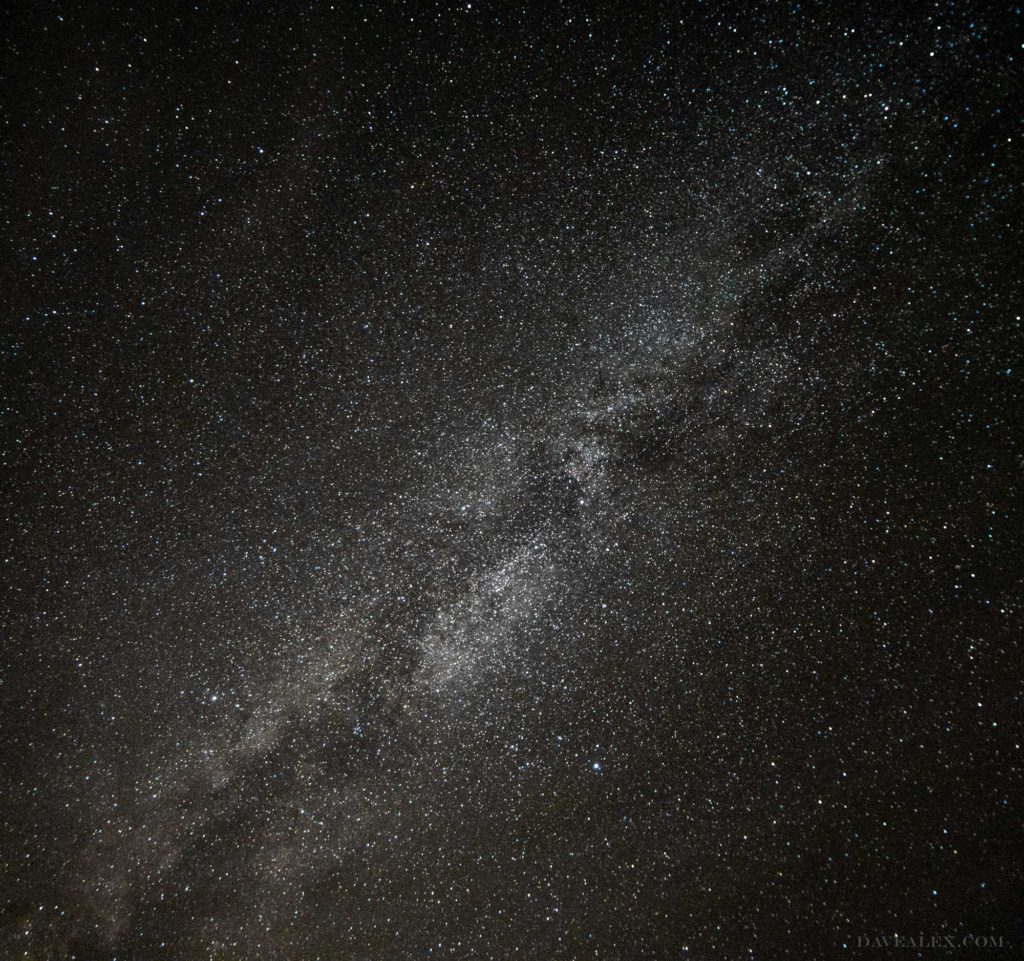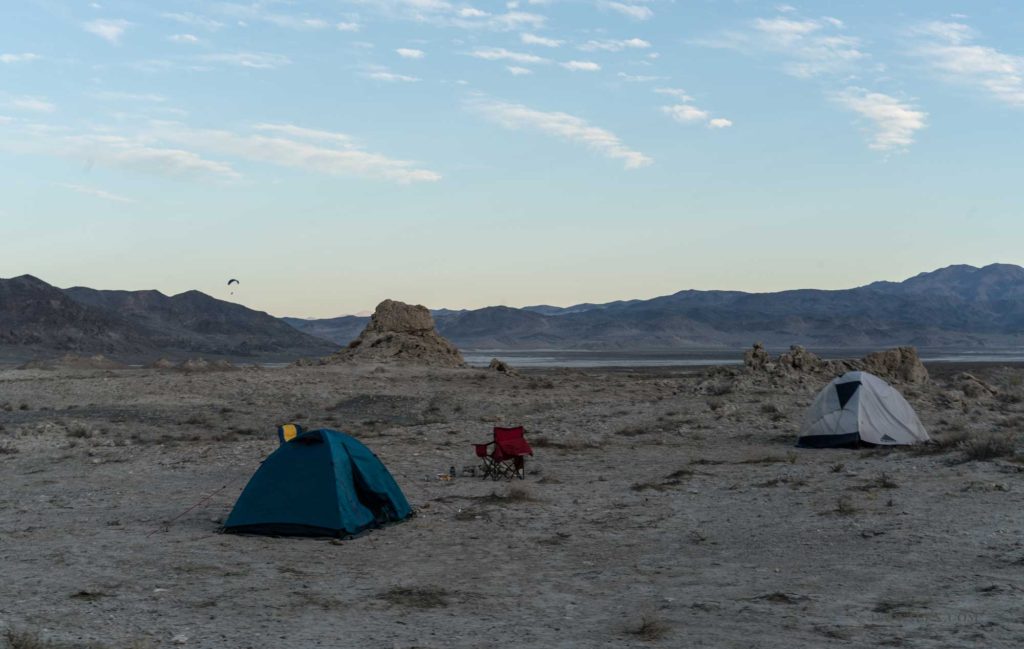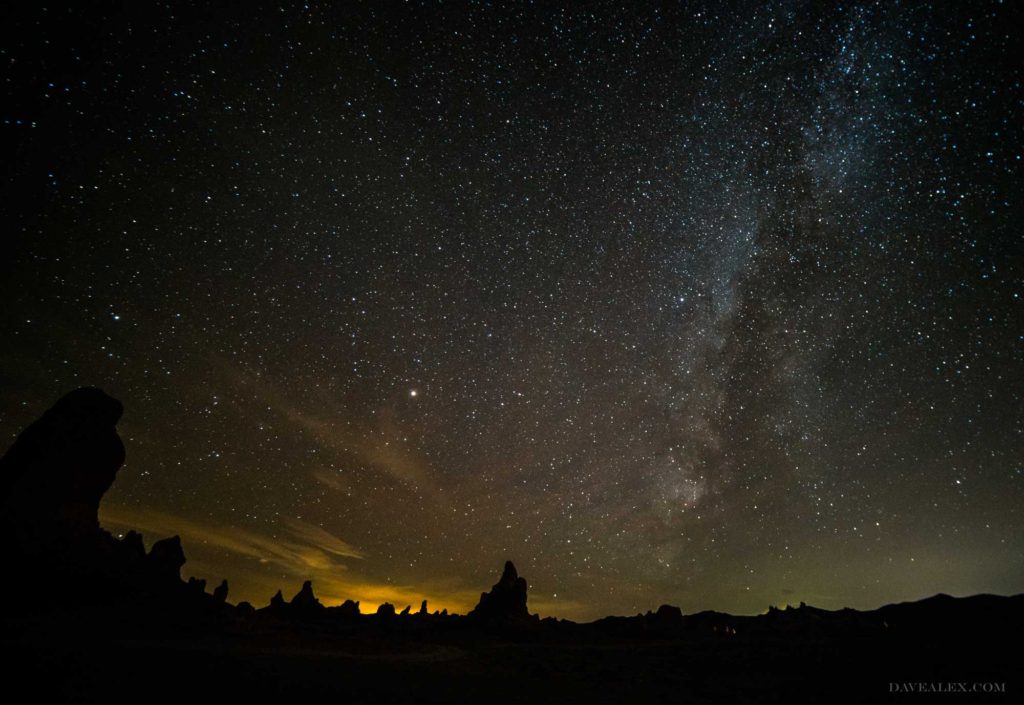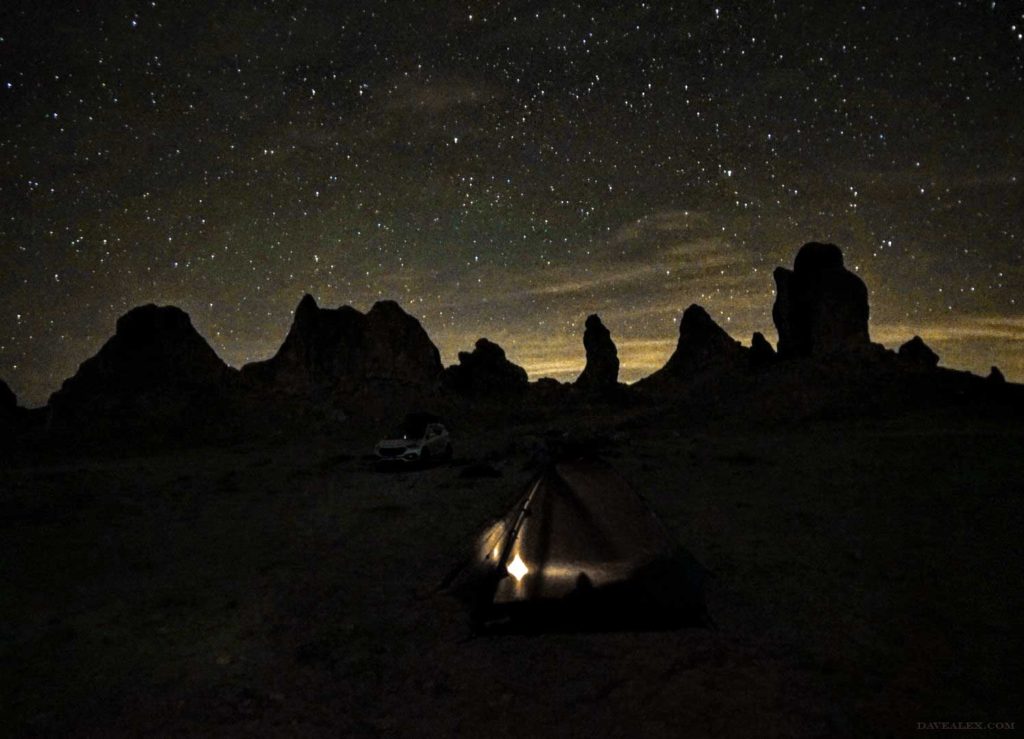 We woke up early, headed into Trona and did our normal routine…dropped Kirk off to beat the line for tickets while I parked; then grabbed 5 liters of brine at the general store, grabbed a breakfast burrito and visited the gem show vendor booths.  Then it was off to the mud dig, which I was most excited about this year. Both Kirk and I did well getting some good sized Hanksite clusters–Kirk found some huge multiple crystal clusters, I found a great cluster with a bunch of smaller crystals.  We discovered that while parked in line waiting for Blow Hole field trip on Saturday afternoon, you can finish cleaning the hanksite with brushes and dental picks (in the brine from the lake) and wrap them in newspaper and seal them for the ride home.  The mud and crystals are much more difficult to clean if they are allowed to dry.  After getting home and giving them a final brine bath, then you paint them with mineral oil a couple of times over a week or so. The blow hole afternoon field trip was fun too; but only after the mass of people's kids had enough and the families left for the day.  My goal was to find the Sulfo Halite crystals and it took a while to find a hotspot, but once I did I found many nice octahedrons and a few clusters.  Kirk scored in the mud some beautiful gemmy barrels.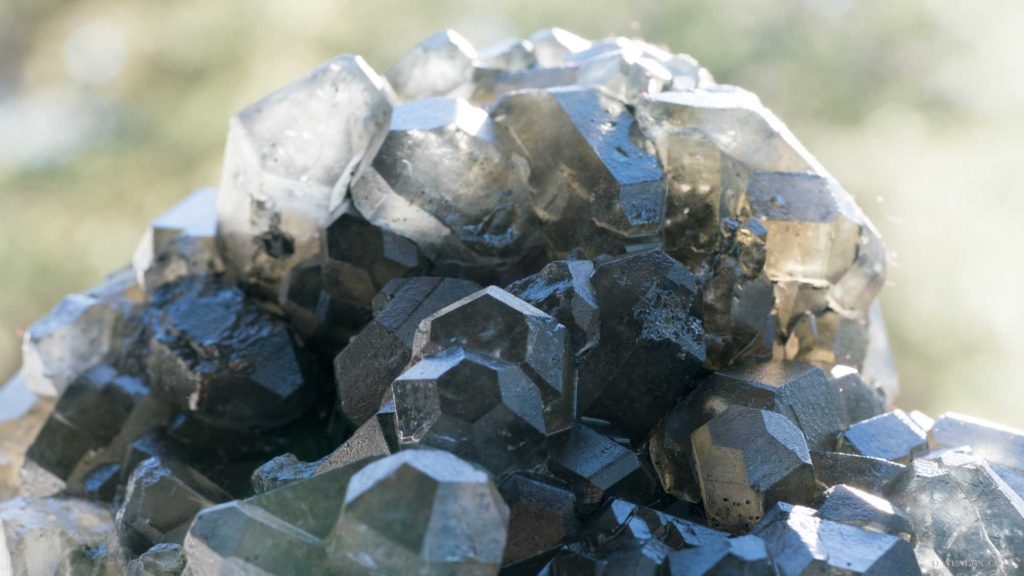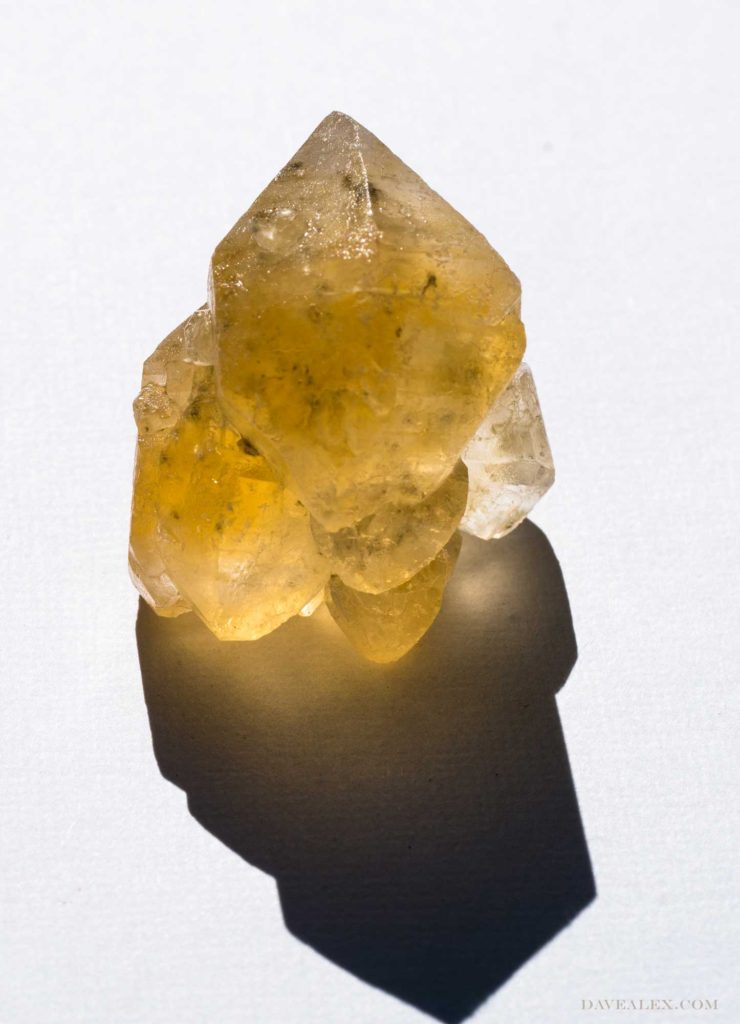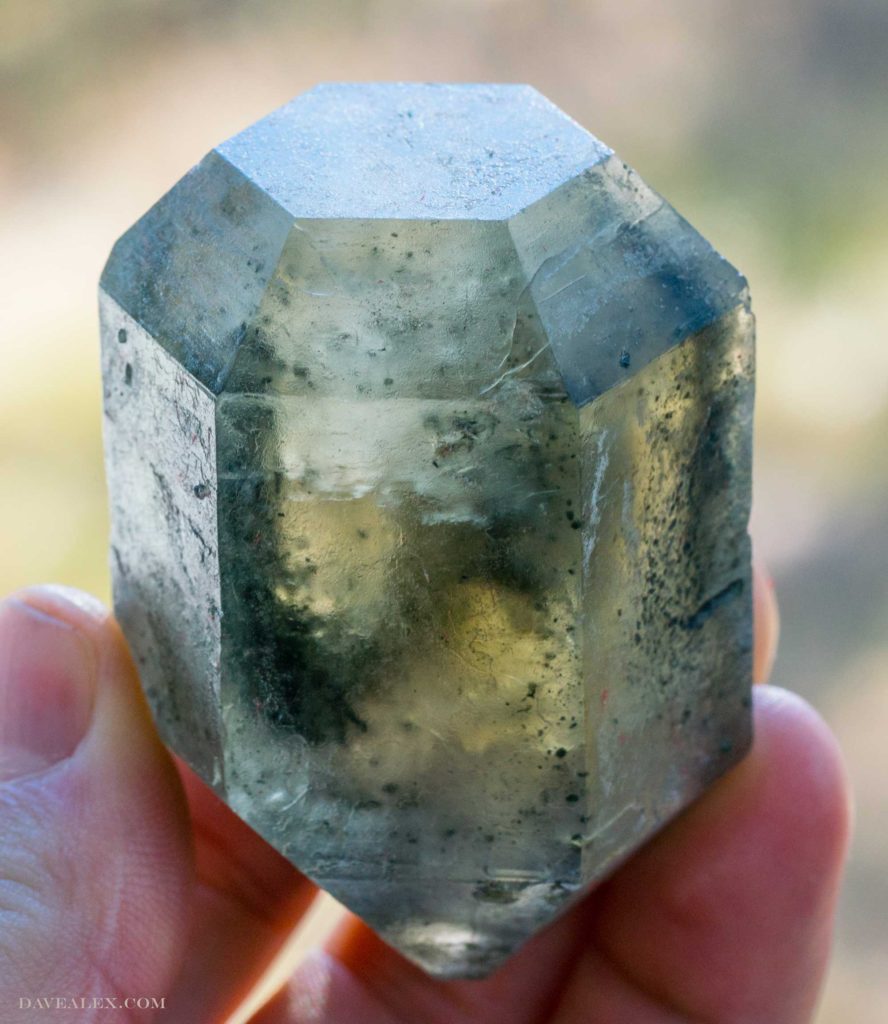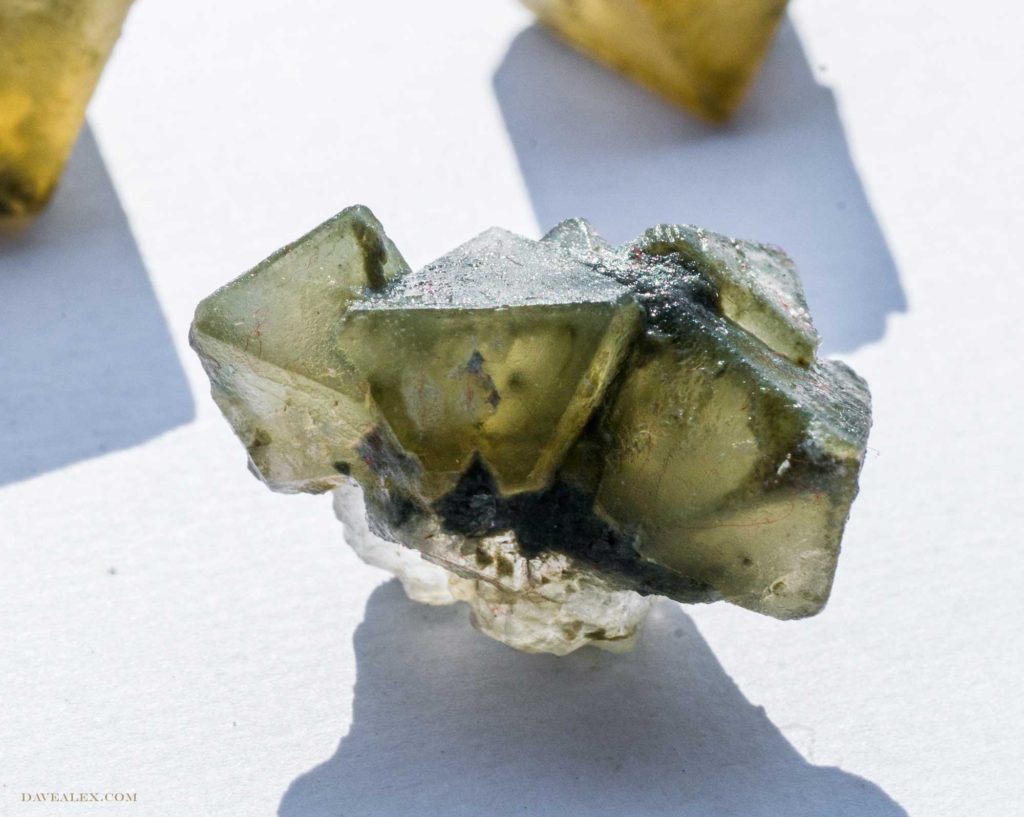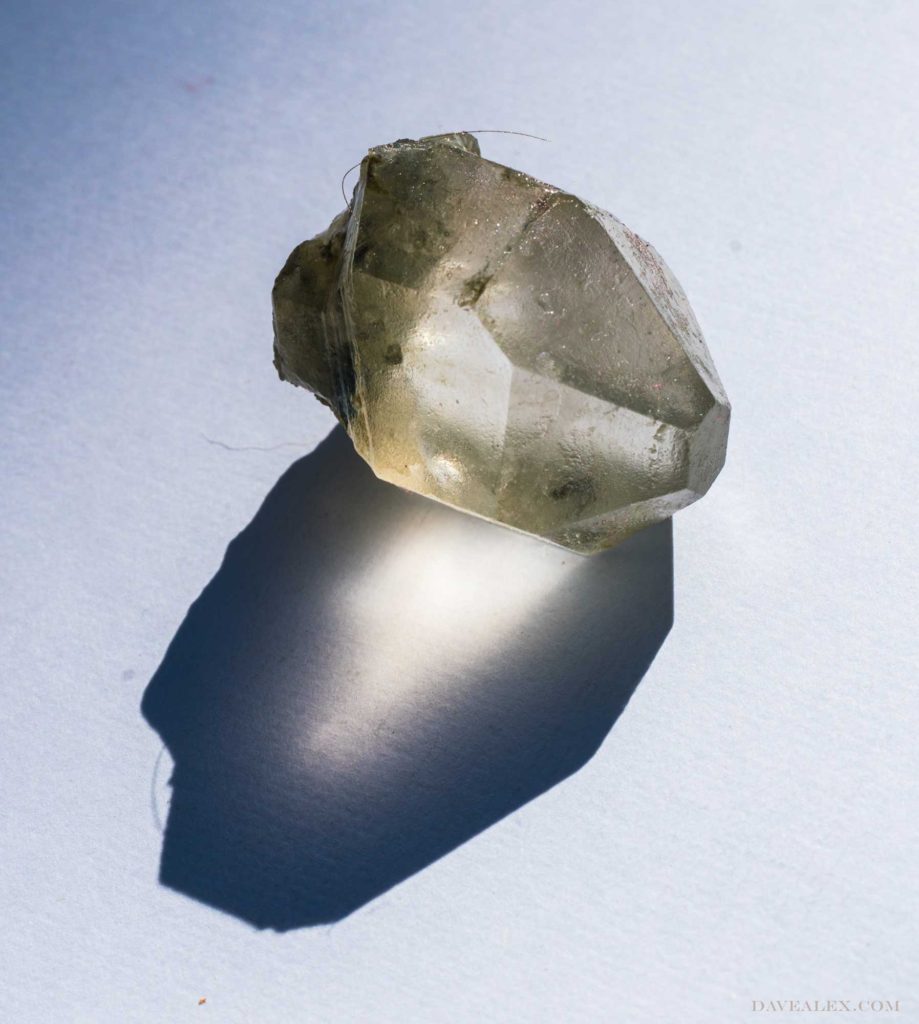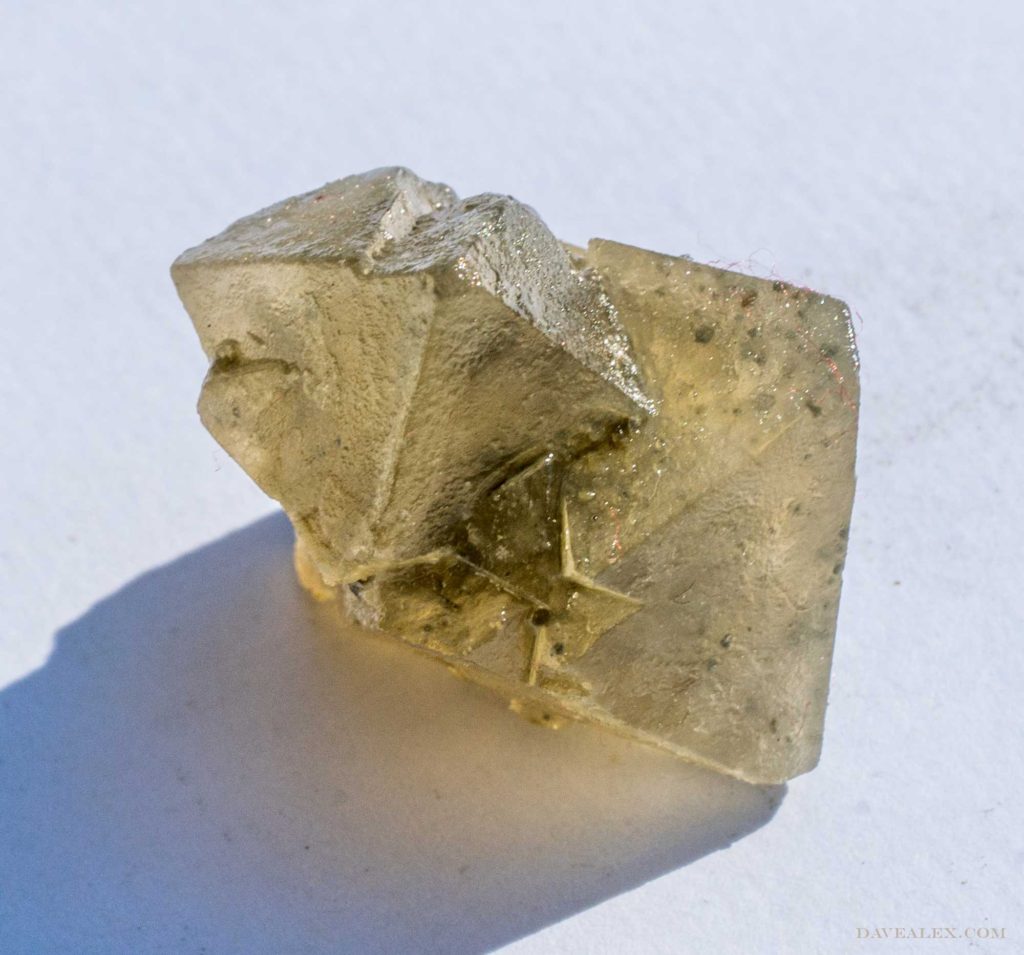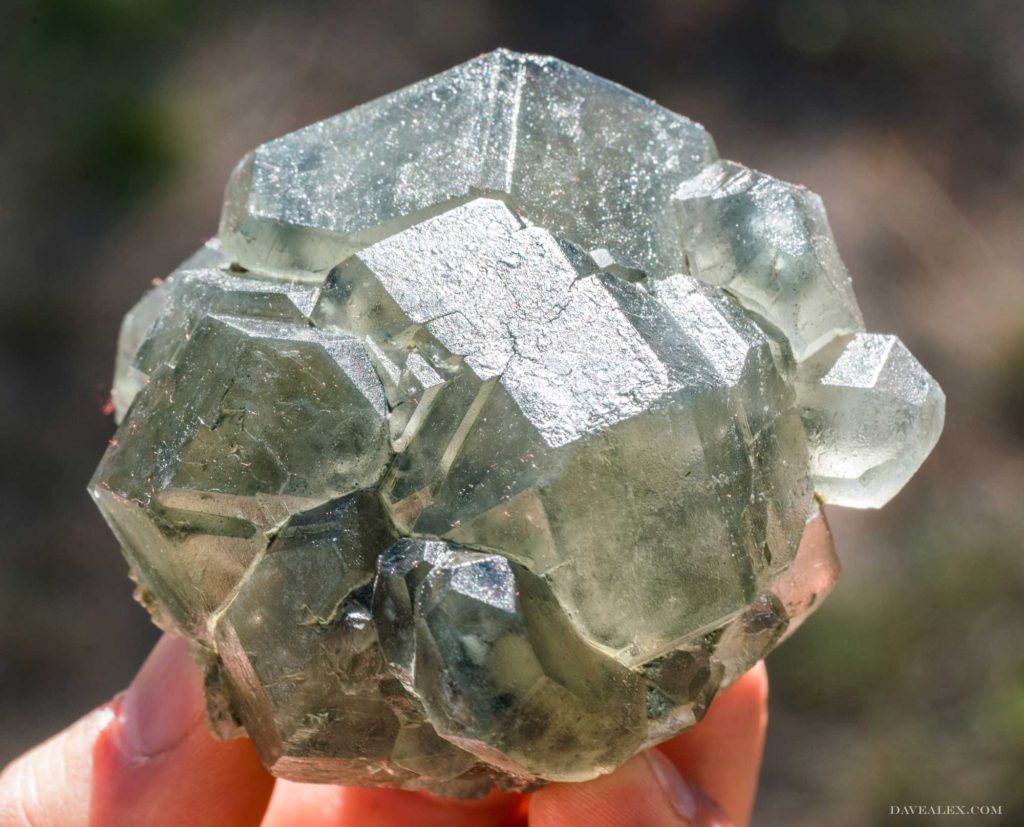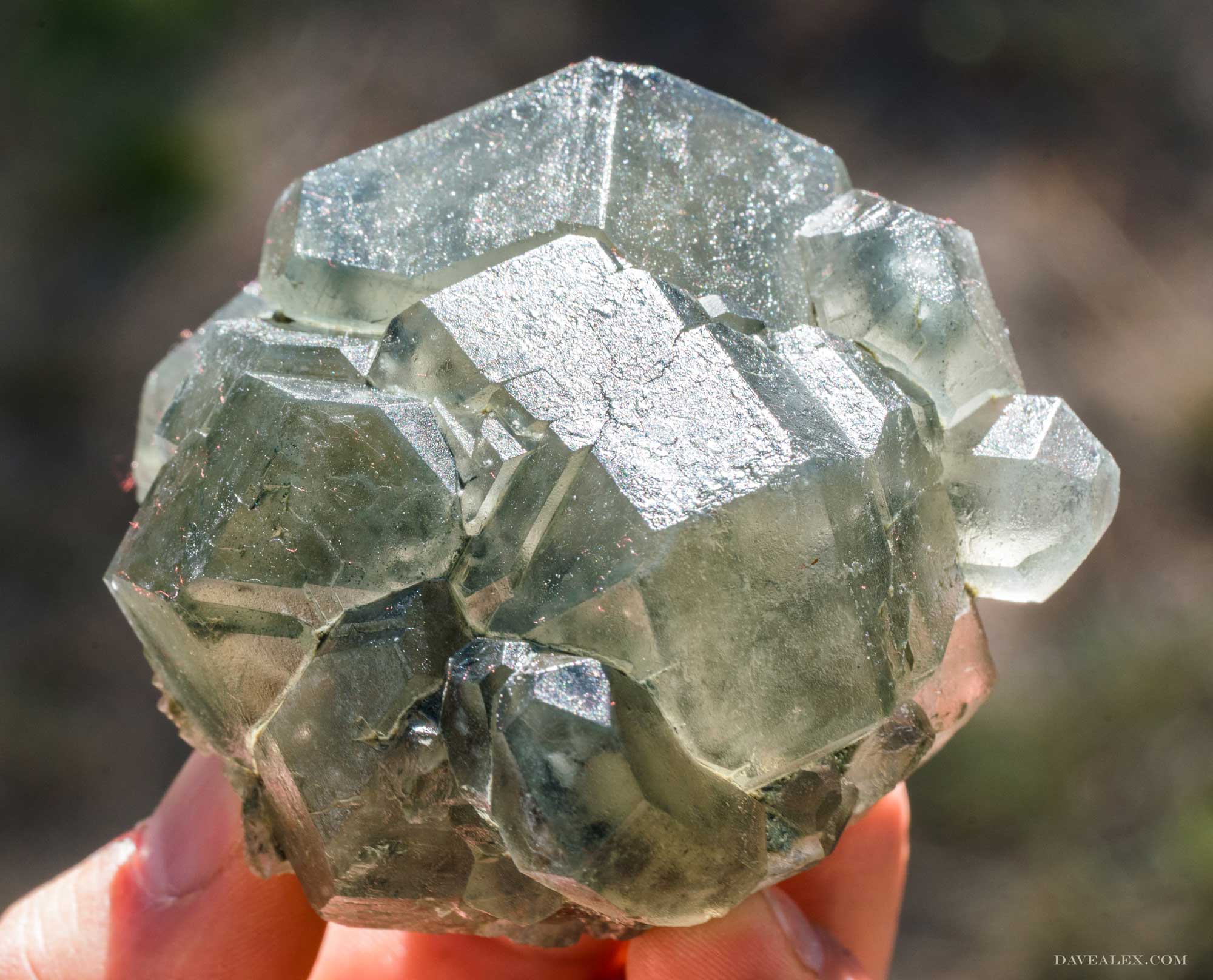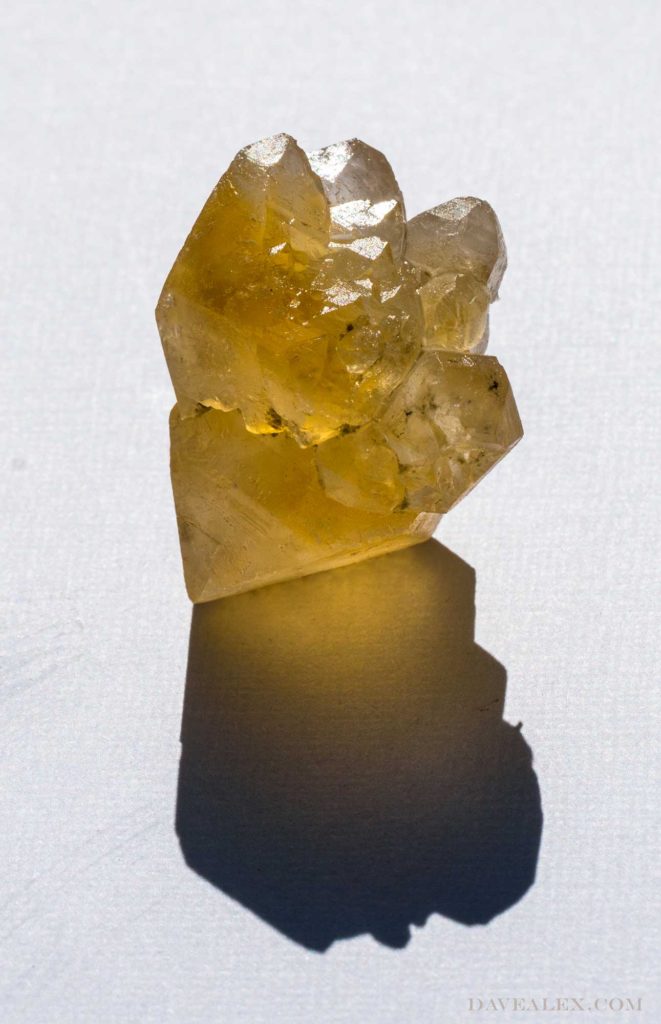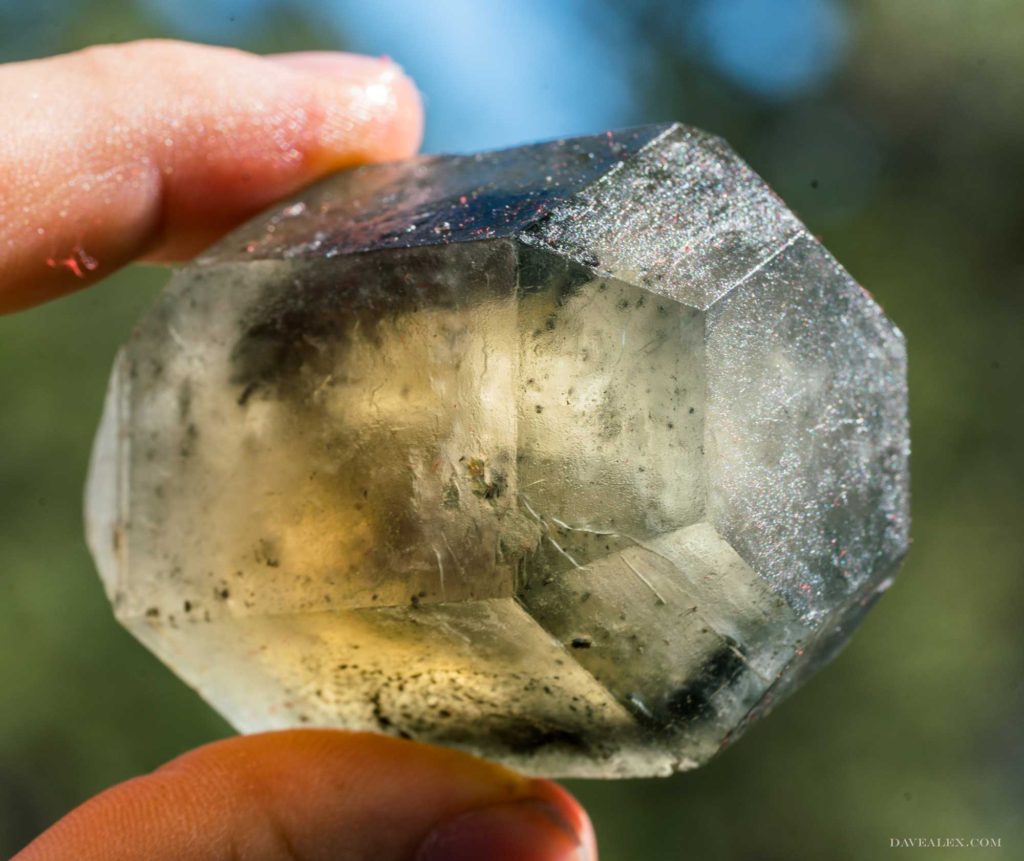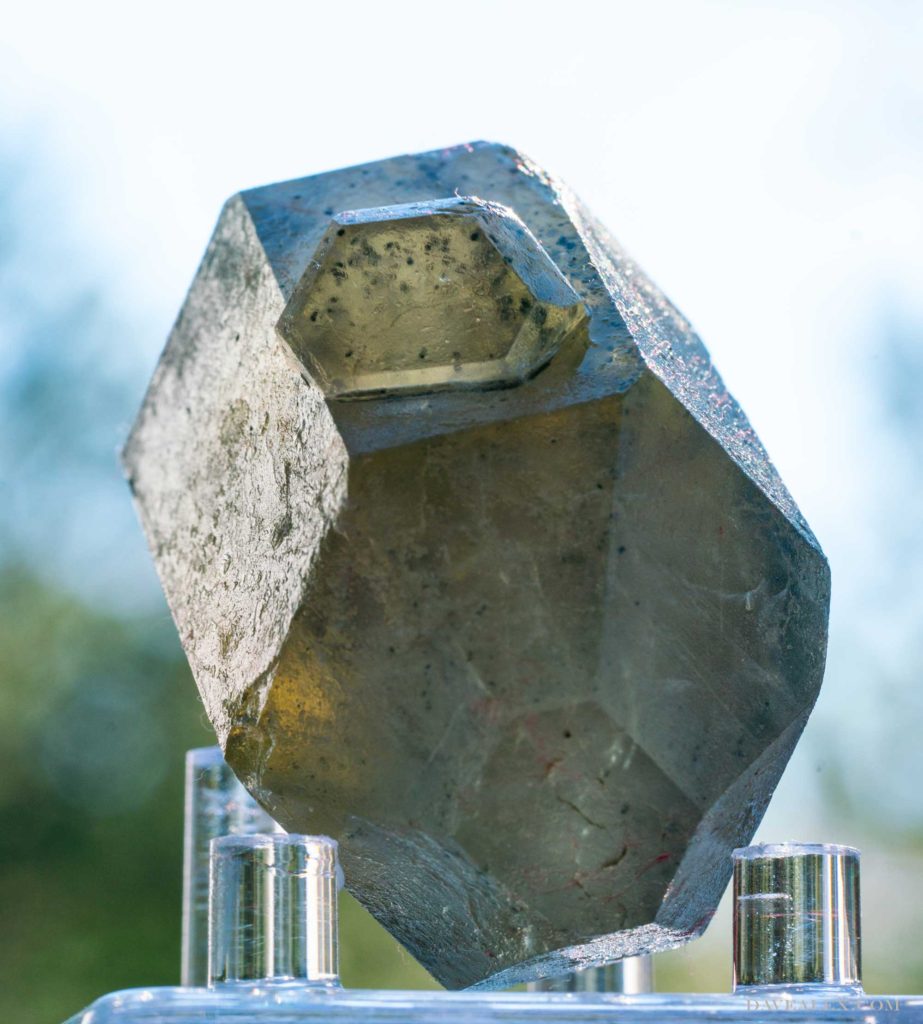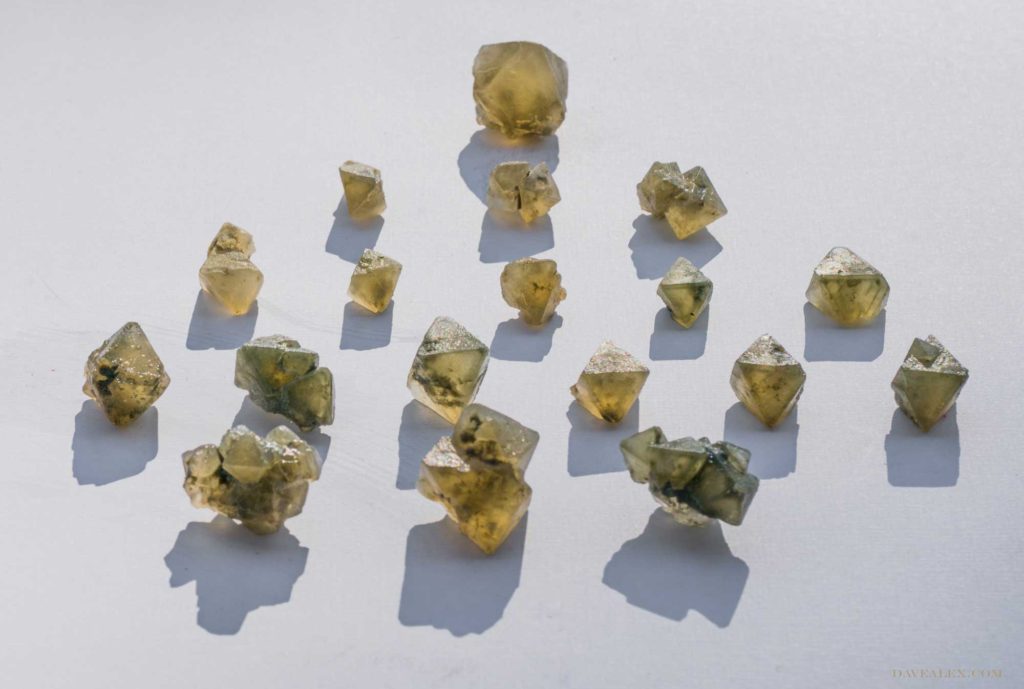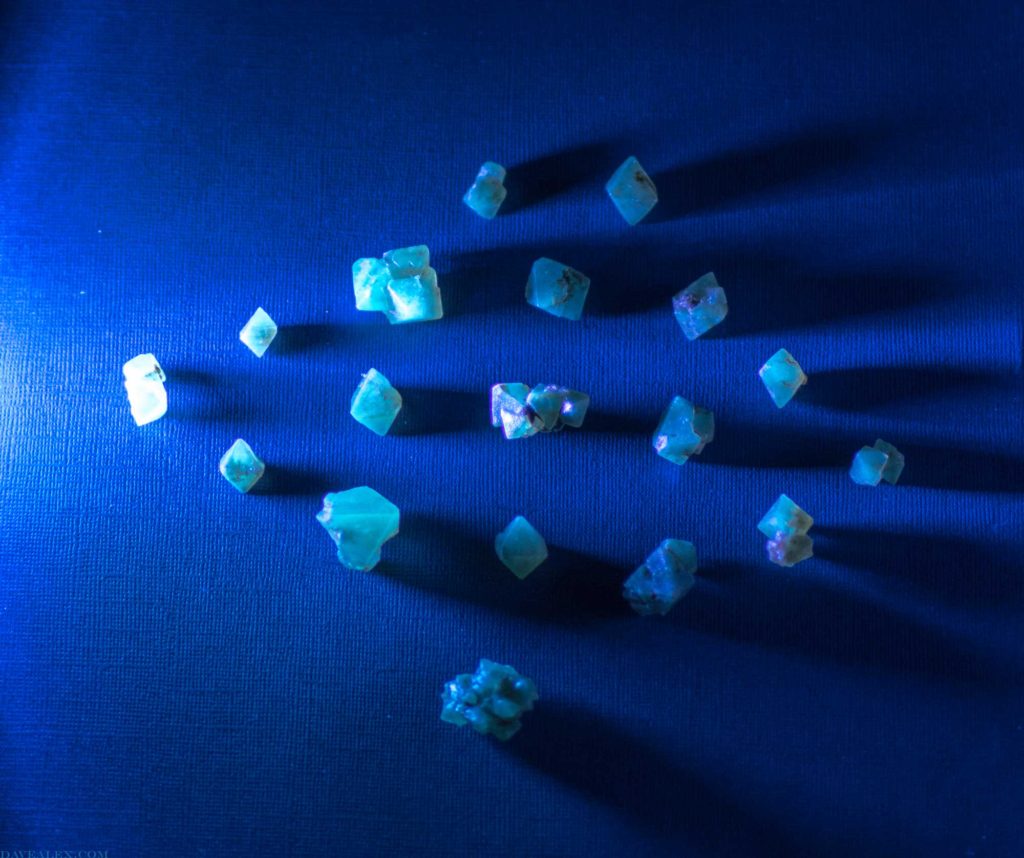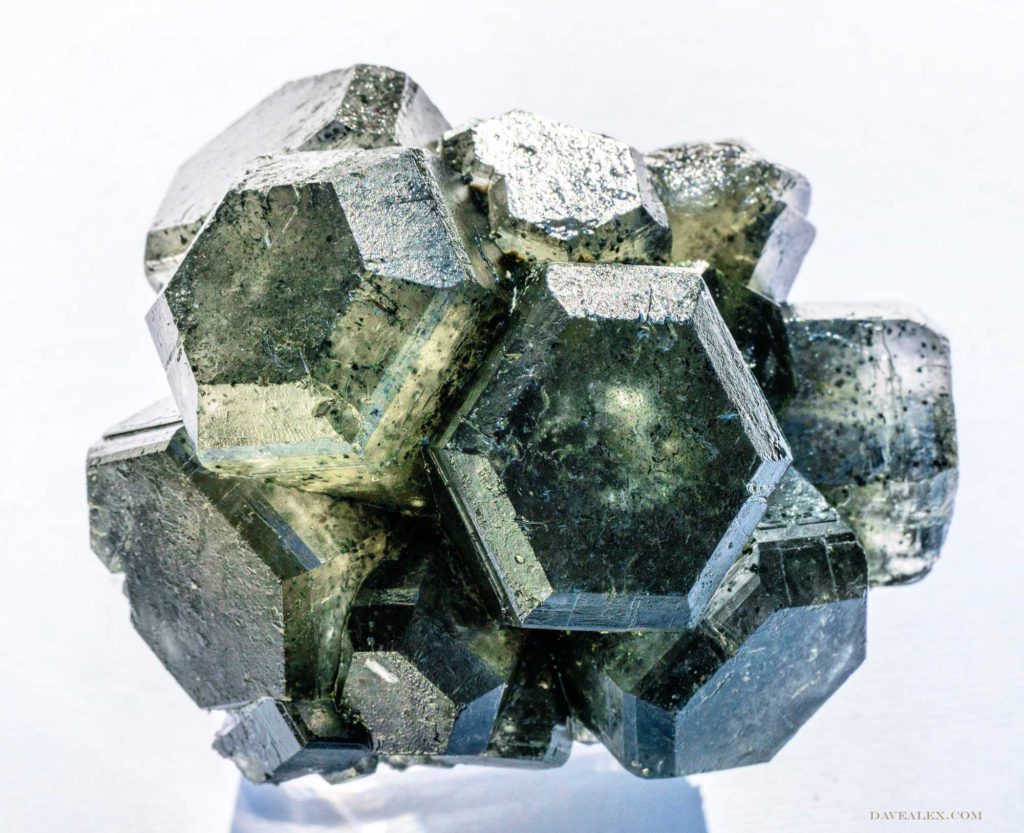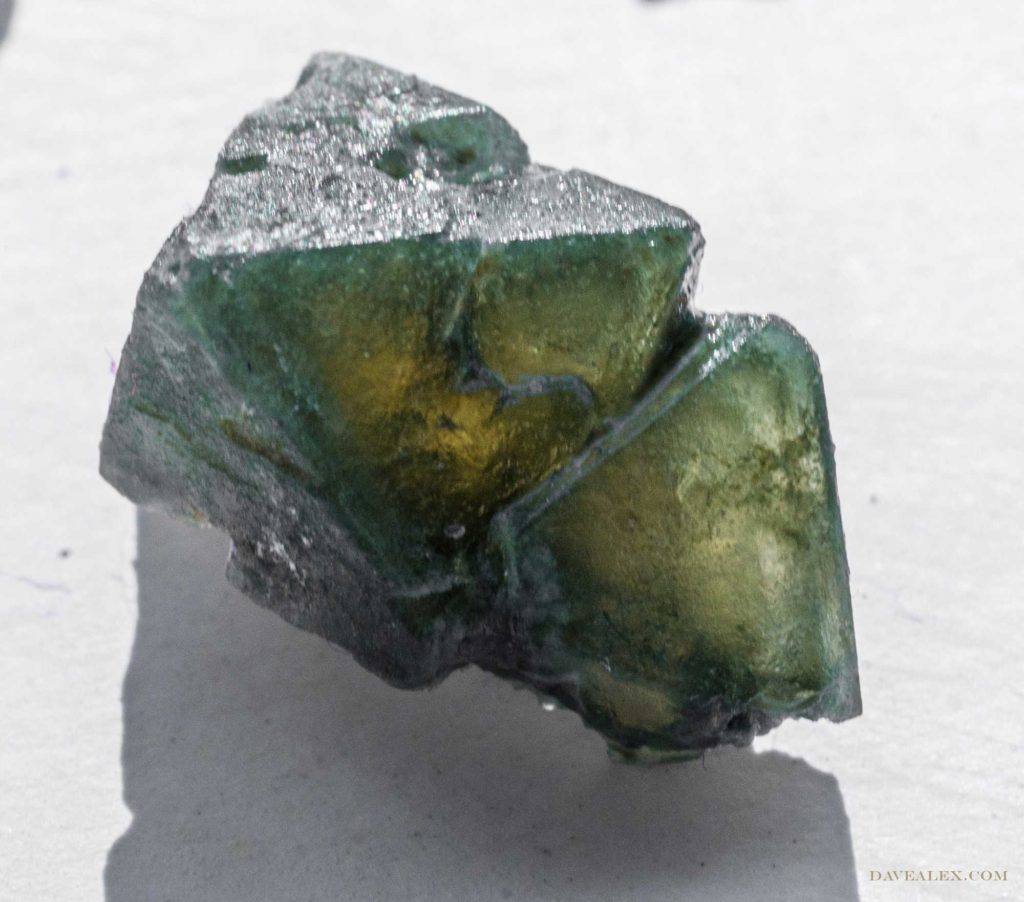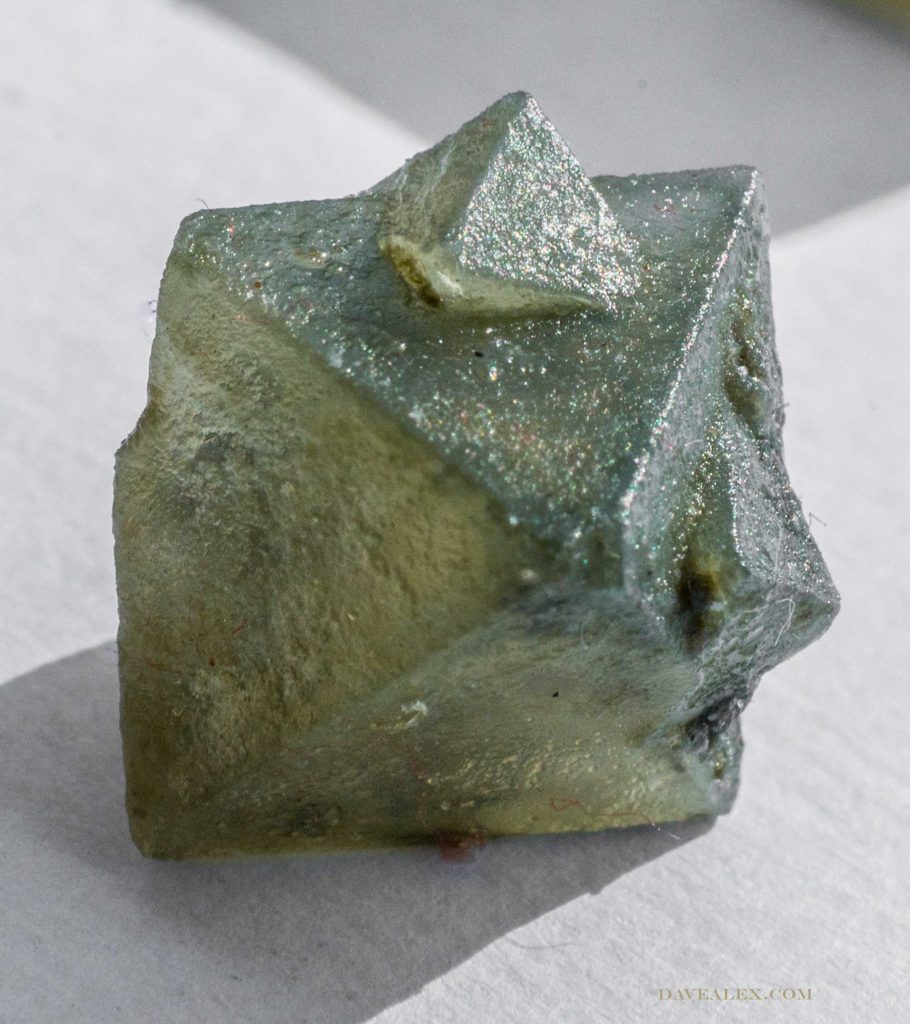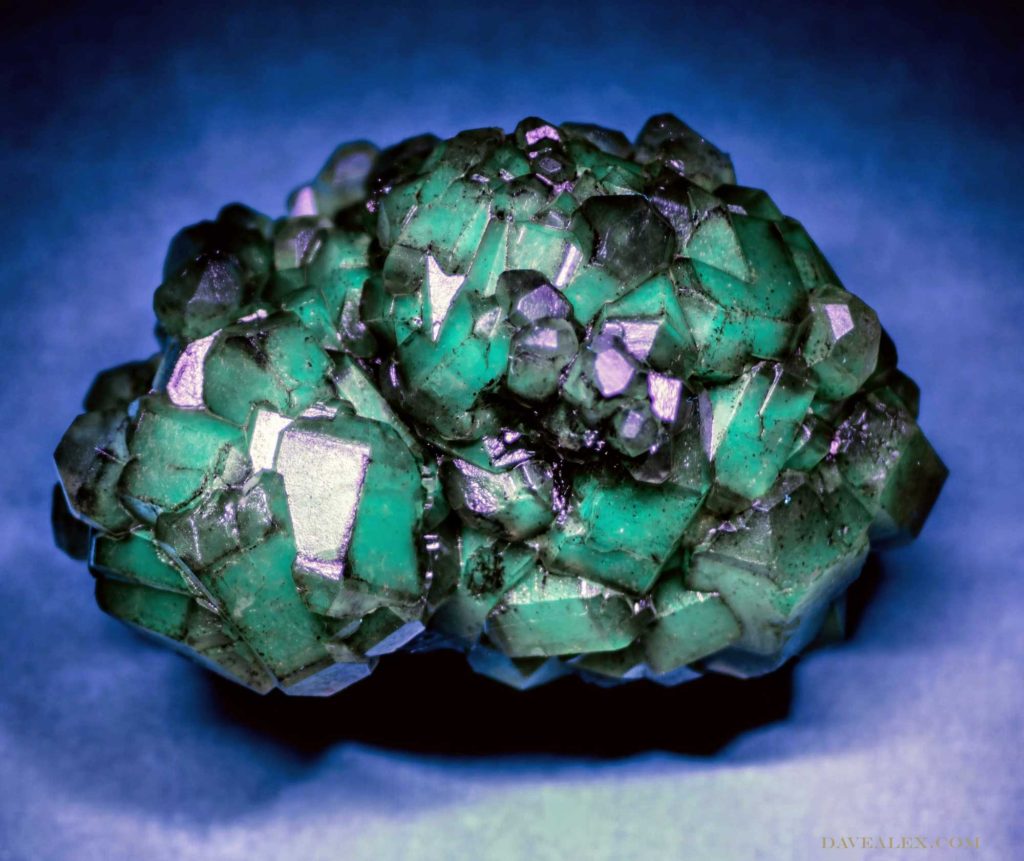 The Sunday morning halite field trip was a bit less eventful than prior years.  It appeared that the lake had a recent significant rainfall and much of the pink halite crystals were dissolved.  We did find some green and peach colored halite, but not the pink clusters like in years past.  Rumor had it that the Friday afternoon dealer's field trip was produced amazing specimens, so expect a ton of good stuff on the market this year! After washing up the tools in Trona, we headed out to visit another ghost town of Harrisburg in Death Valley and then our destination was St George.  The final leg home took all day but was fun listening to synth-pop and sharing stories of crystal pockets and adventures!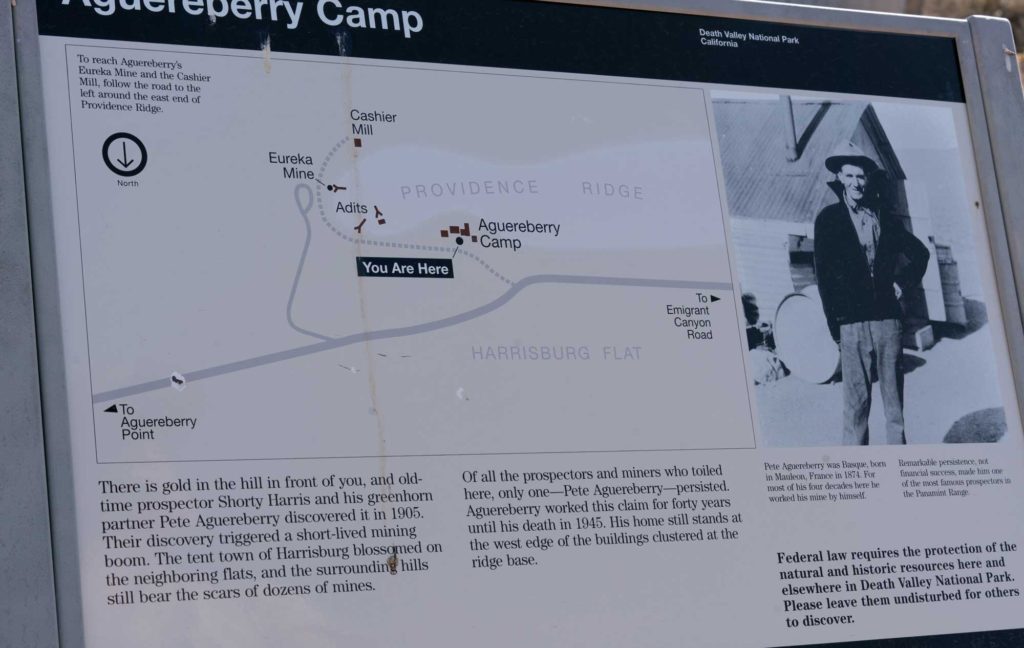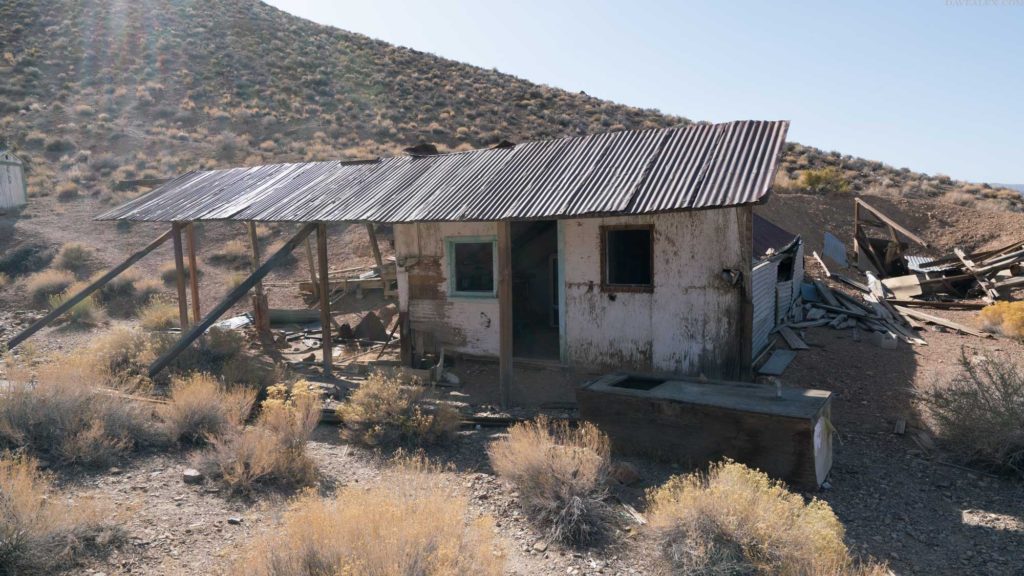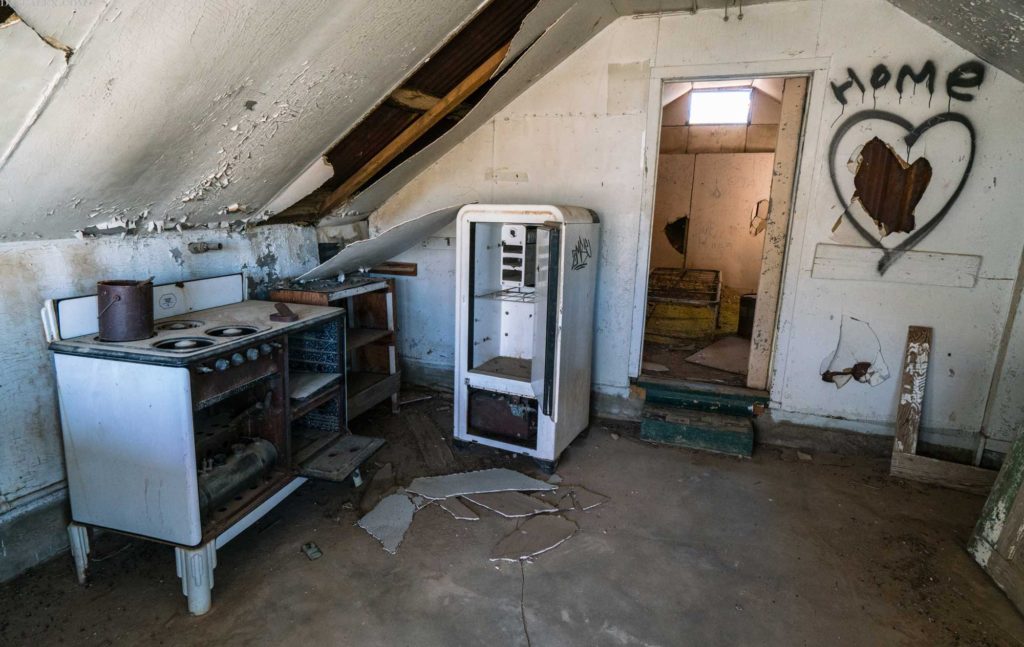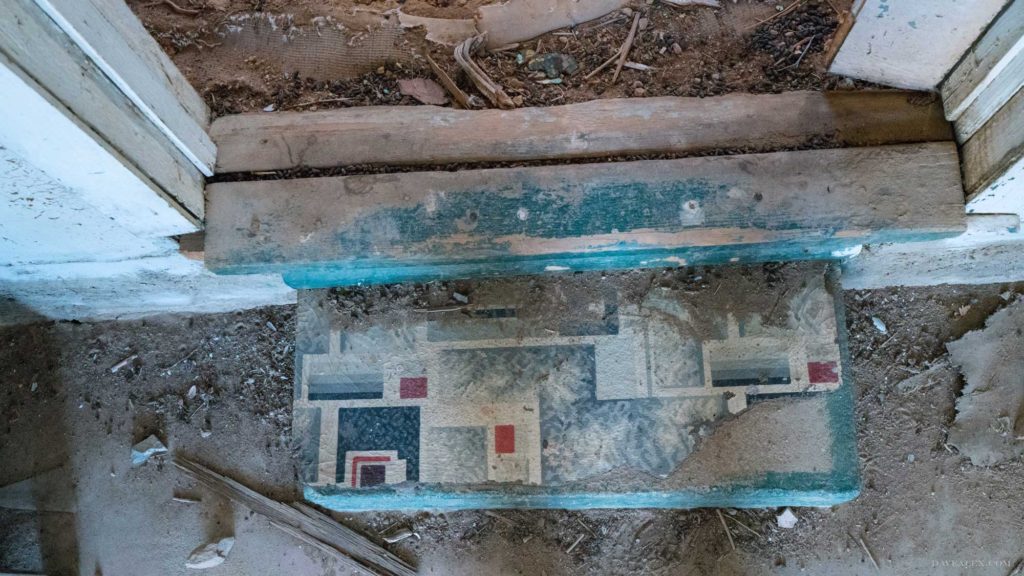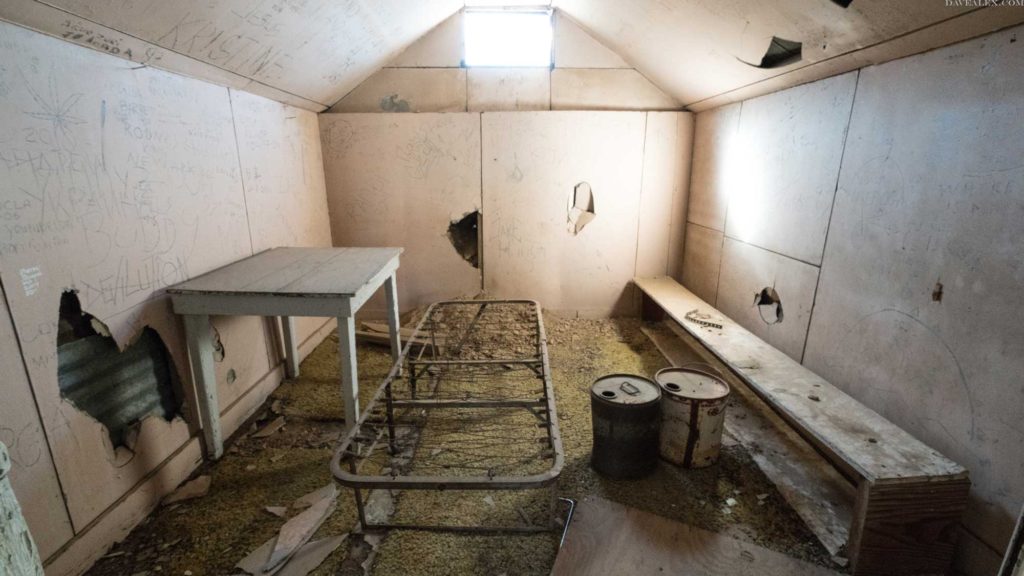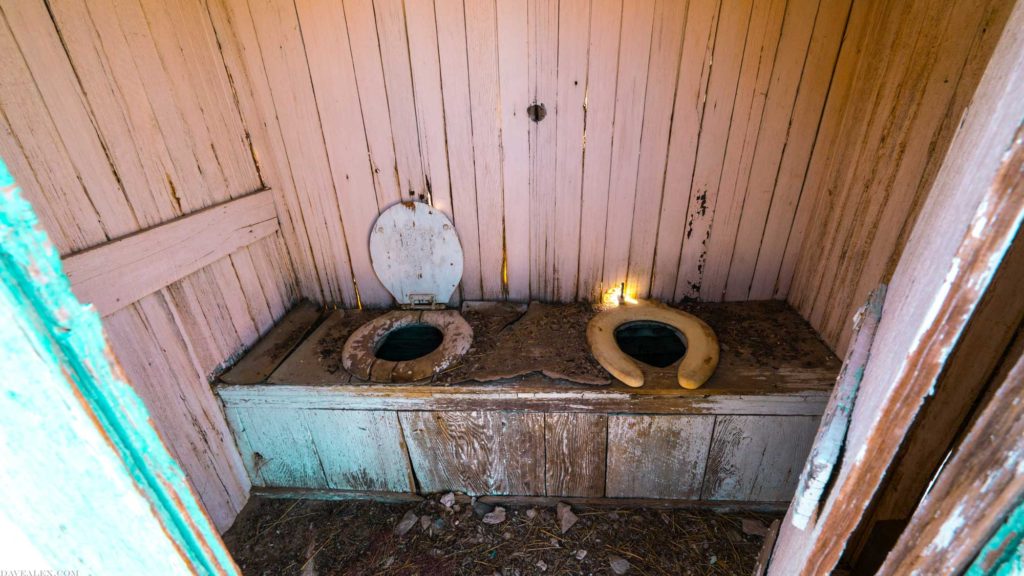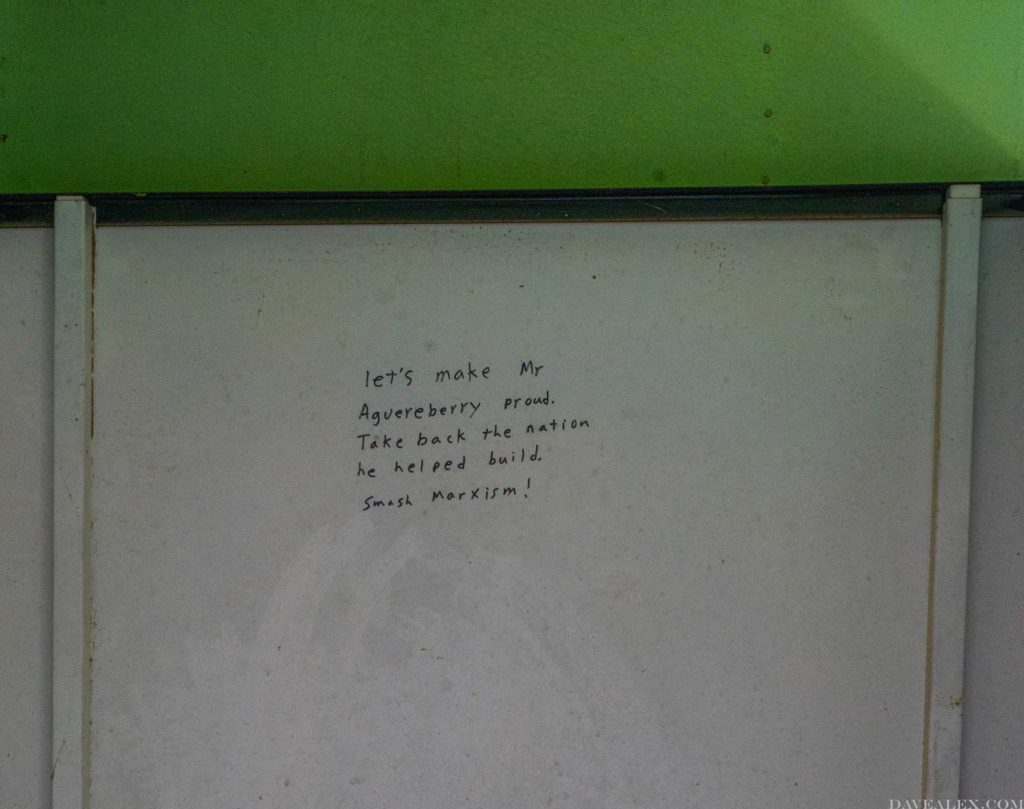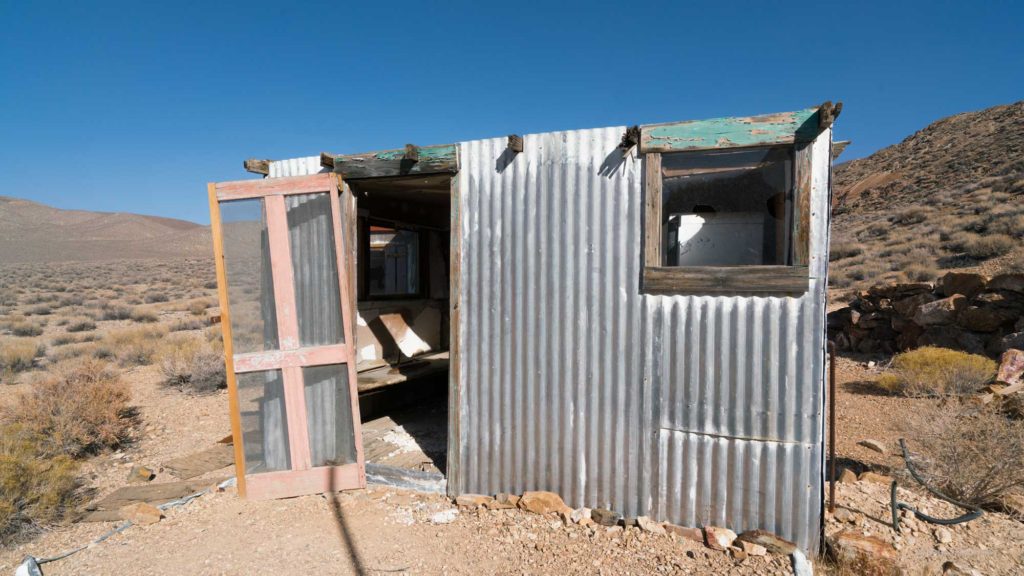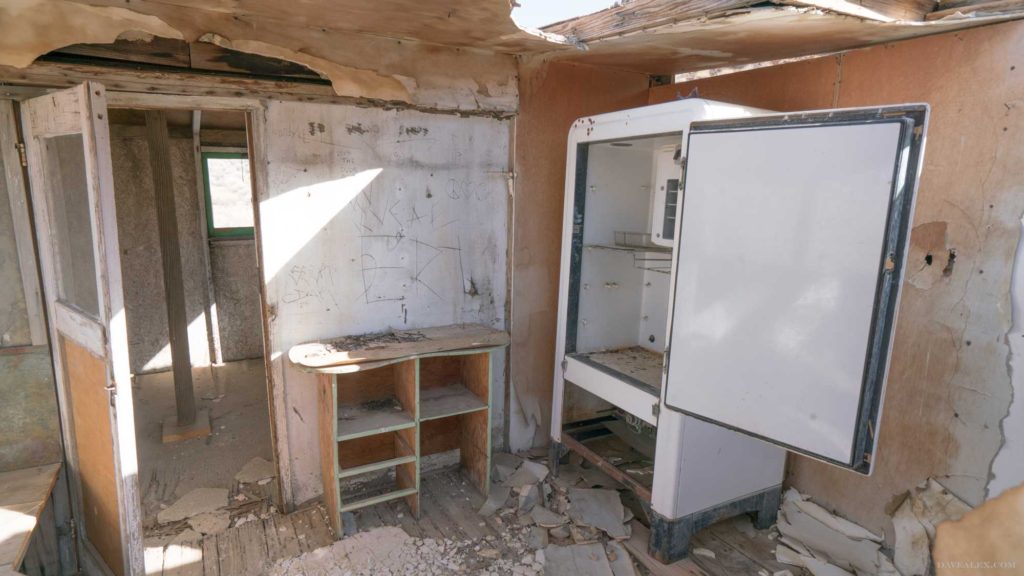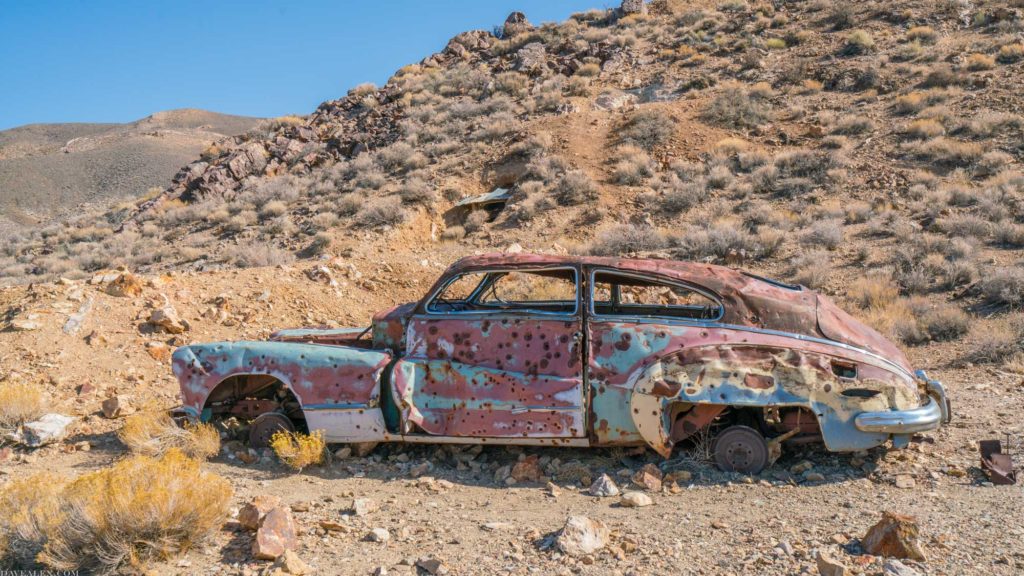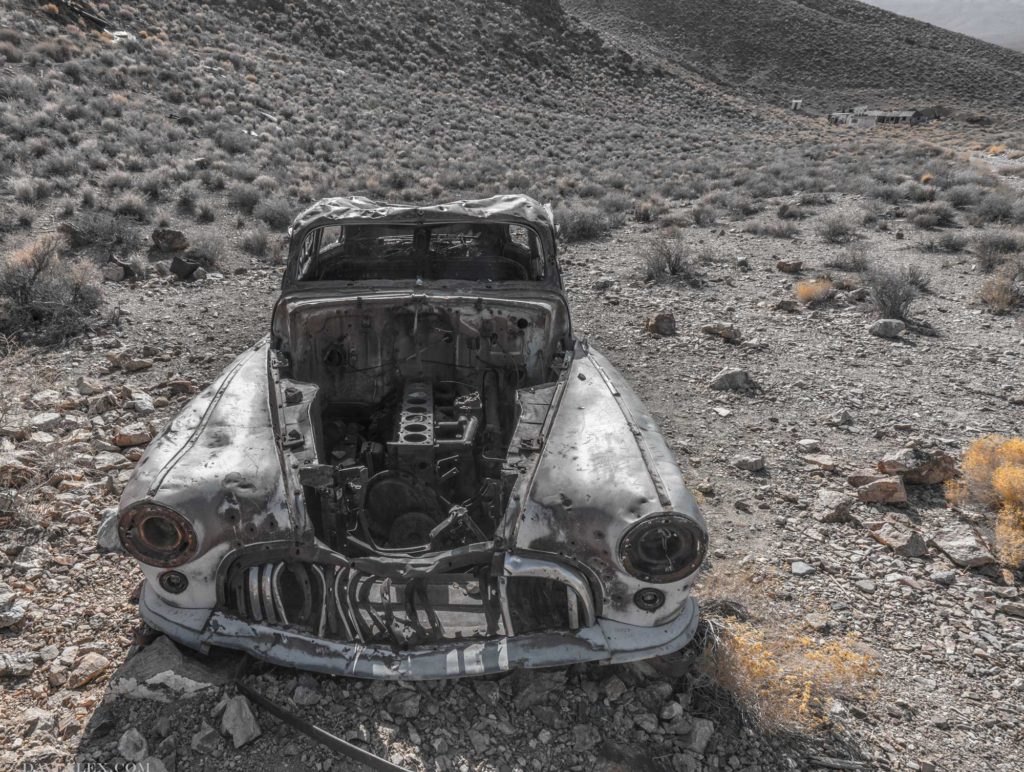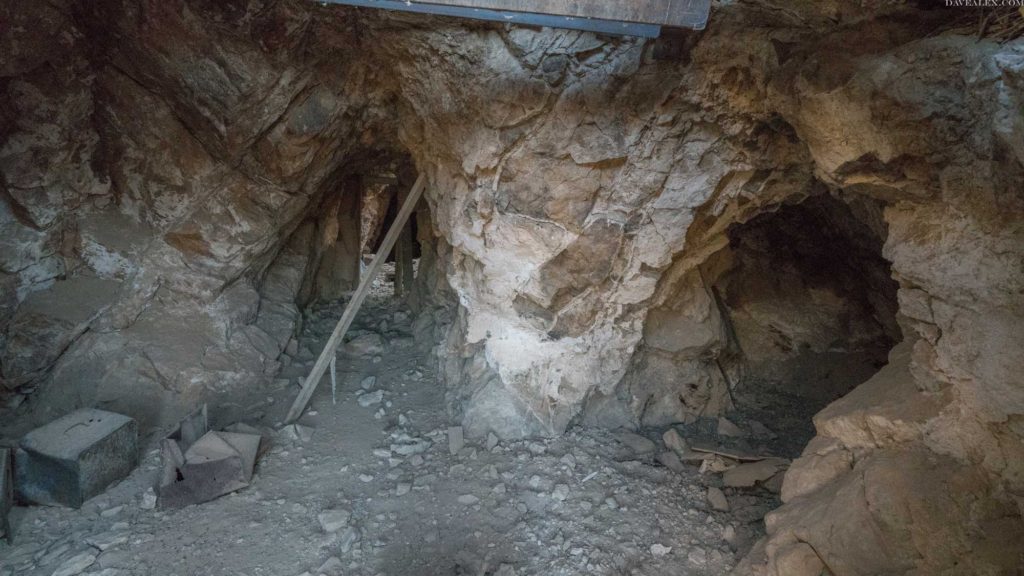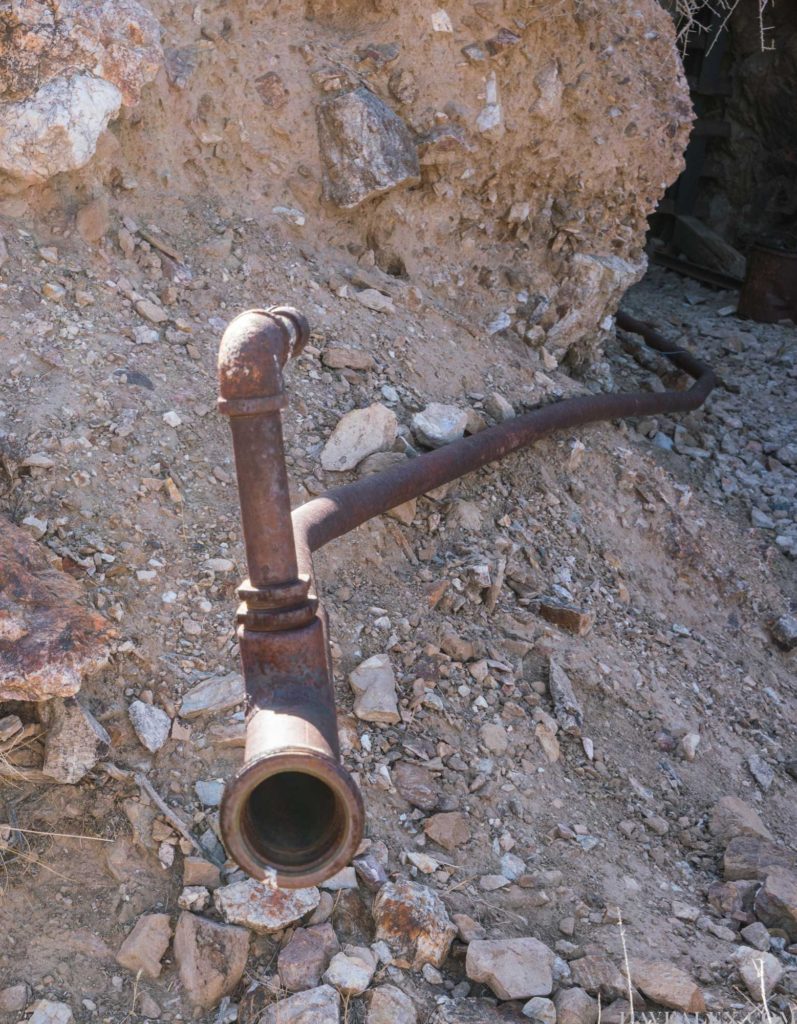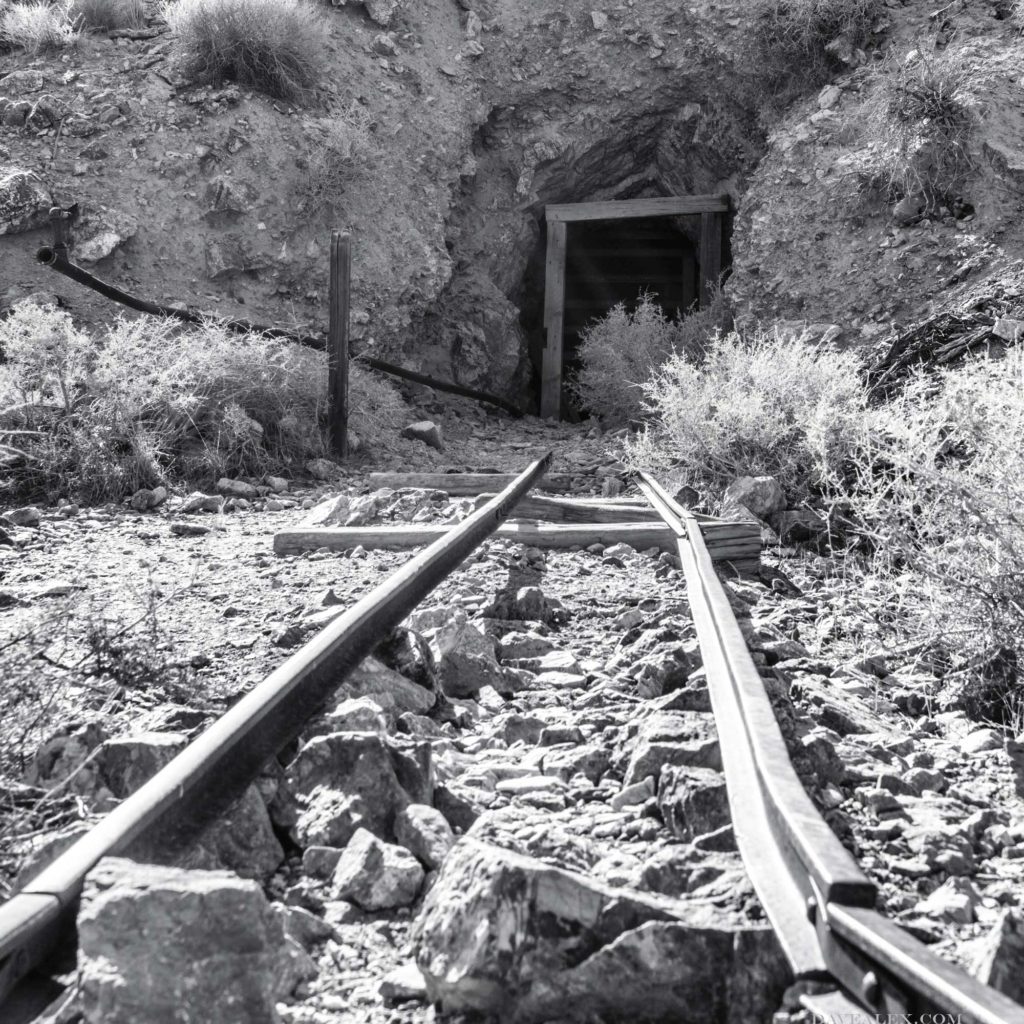 If you care to read more about the Geology of the area,
here is a great article
.