Road Trip to Gem-O-Rama 2016
As always, click on any image for a much larger HD version, and note all the video is HD so adjust your settings.  The crystals of Gem-O-Rama 2016 are in this separate blog post. 
My prospecting buddy Kirk suggested we road trip to Gem-O-Rama this year for its 75th anniversary.  I have always wanted to make that event, but for the last several years have not wanted to hassle with coordinating a trip.  Having someone to go with was a game-changer for me, and I was able to take off of work and home life to make this happen.
We decided that camping would be fun and definitely the cheapest route, so we packed up our stuff knowing the days would be warm in the desert and nights would likely be cold.   We also packed up appropriate prospecting equipment.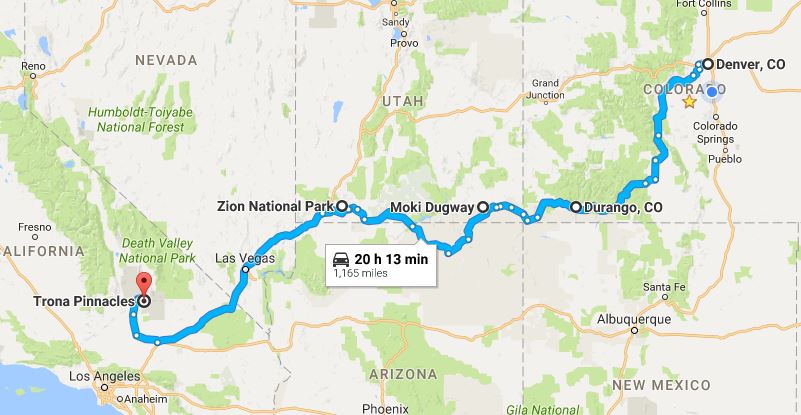 We started off the trip with Colorado's first snow.  As luck would have it, the snow was most intense when we planned to leave, and the drive was a bit dicey until the sun came up!  Our goal was to make it to Valley of the Gods in SW Utah (the actual destination was kept secret…little did I know that Kirk had spent quite a bit of time in the SW and had some amazing routes for us on the road trip!)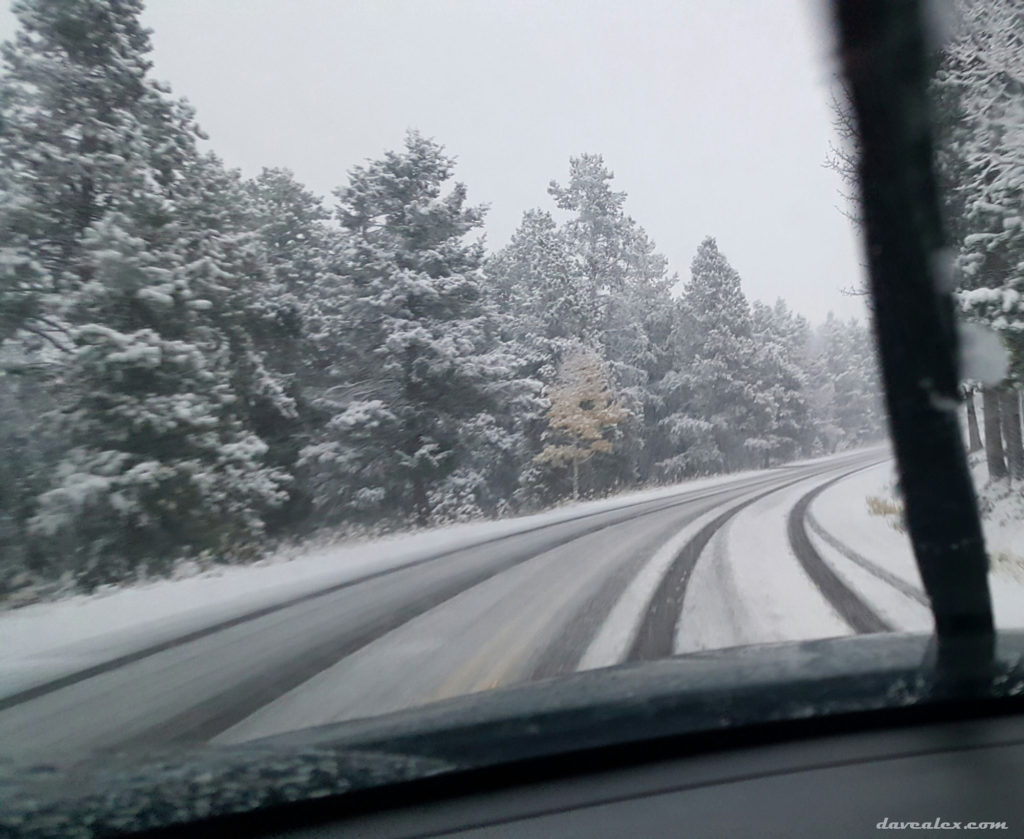 After leaving South Park the roads cleared up and we had a pleasant drive.  Kirk had made the longest playlist of cool tunes I think I've ever heard; I don't know if it ever repeated.  We discovered we have many similar interests in synth-based music and I met my match when it comes to 80's band trivia!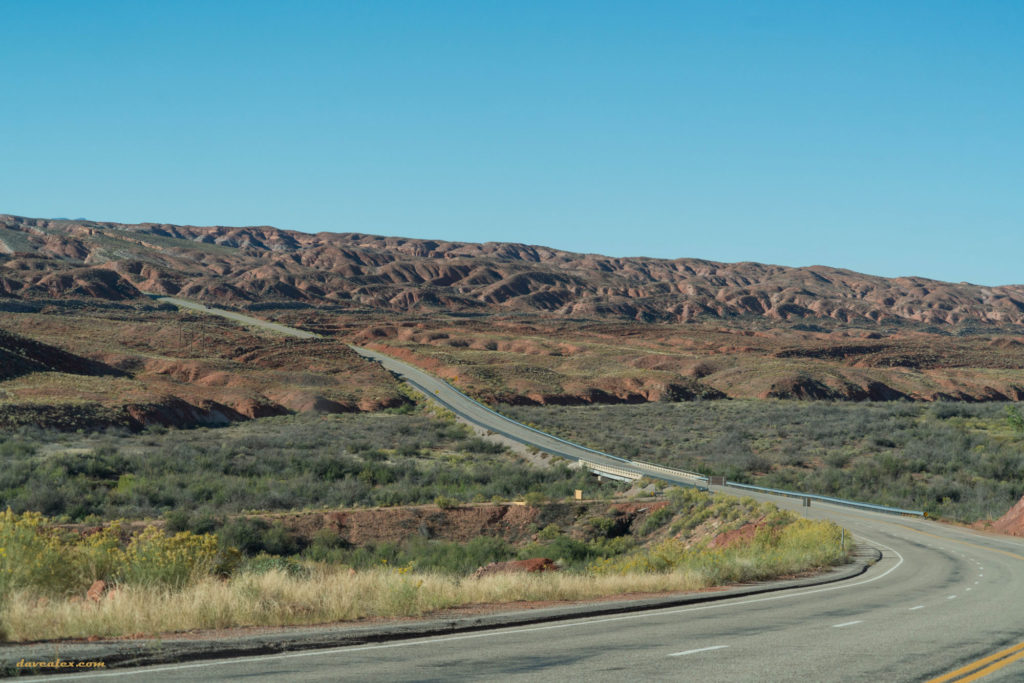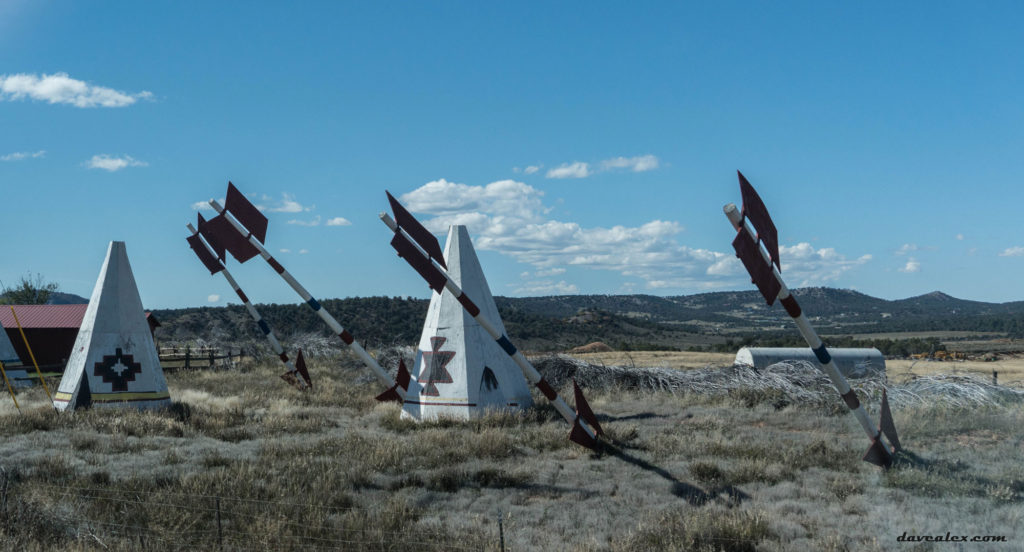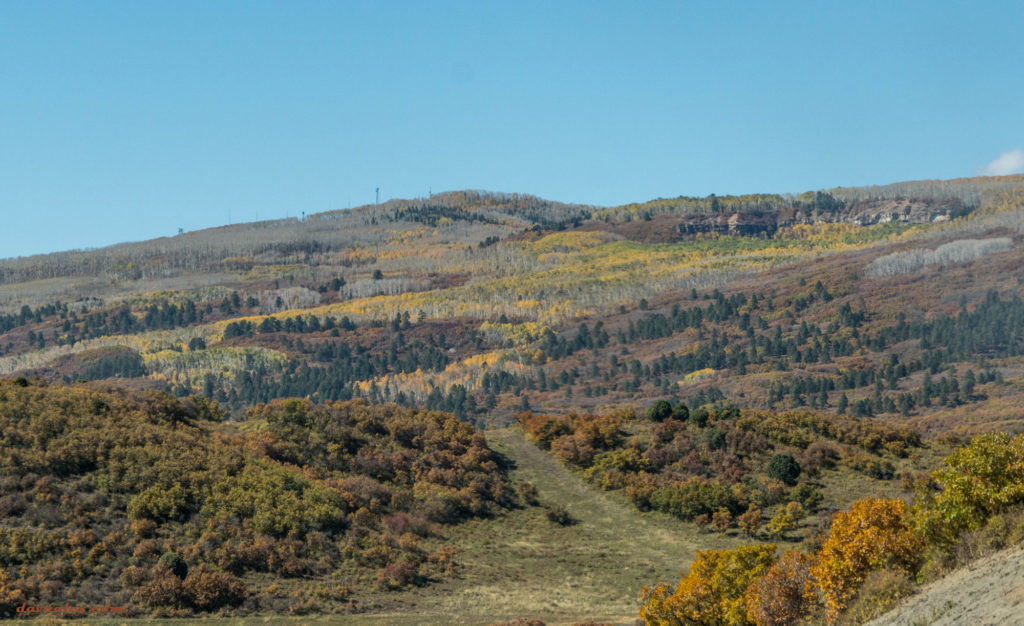 Valley of the Gods
I love this part of our country!  I had not been to Valley of the Gods, likely because I don't frequent German travel websites (this must be a popular place for Germans to tour the US because we met a lot of German tourists in this area).  The beauty of the SW Utah desert is world famous!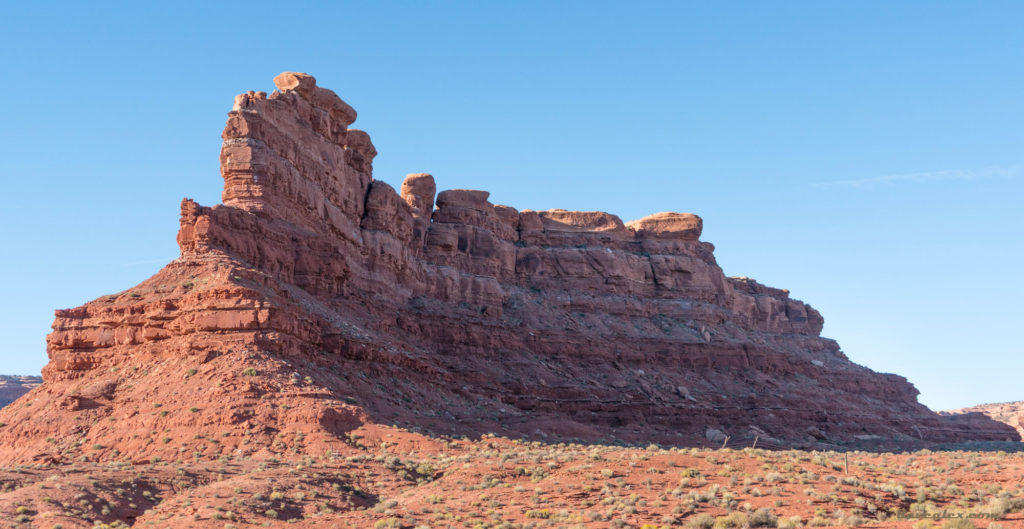 Moki Dugway
It was getting late in the afternoon and I figured we must be staying in this general area. Kirk told me to find Moki Dugway on the map, I said whaaat?  But eventually I found it on the map as we traversed Moki Dugway, a hidden road along a cliff wall onto the top of the mesa.  Moki Dugway led to a mesa that jets out over the San Juan River and overlooks Valley of the Gods and Monument Valley.  It is one heck of a gorgeous place to camp, that's for sure!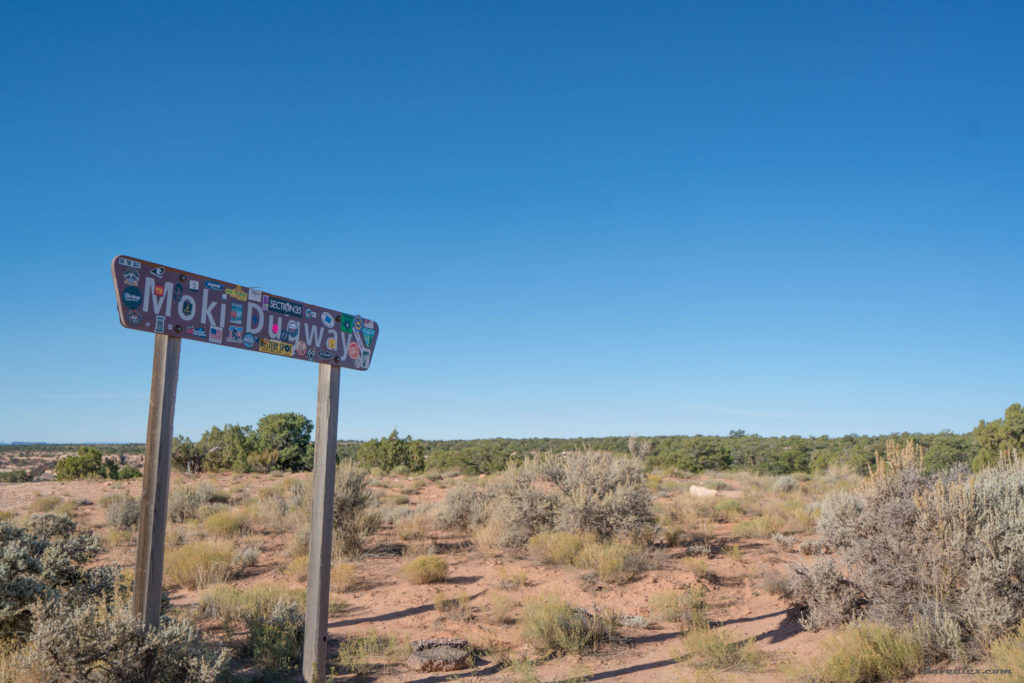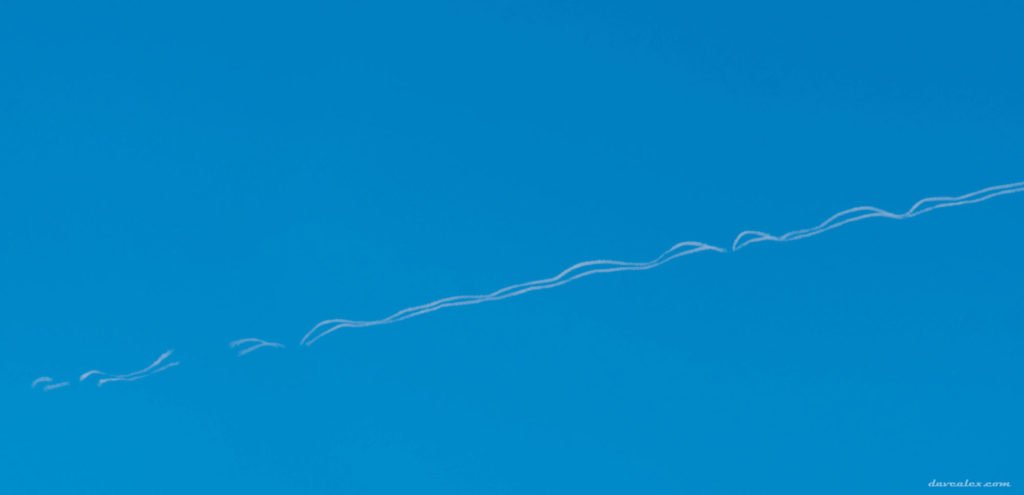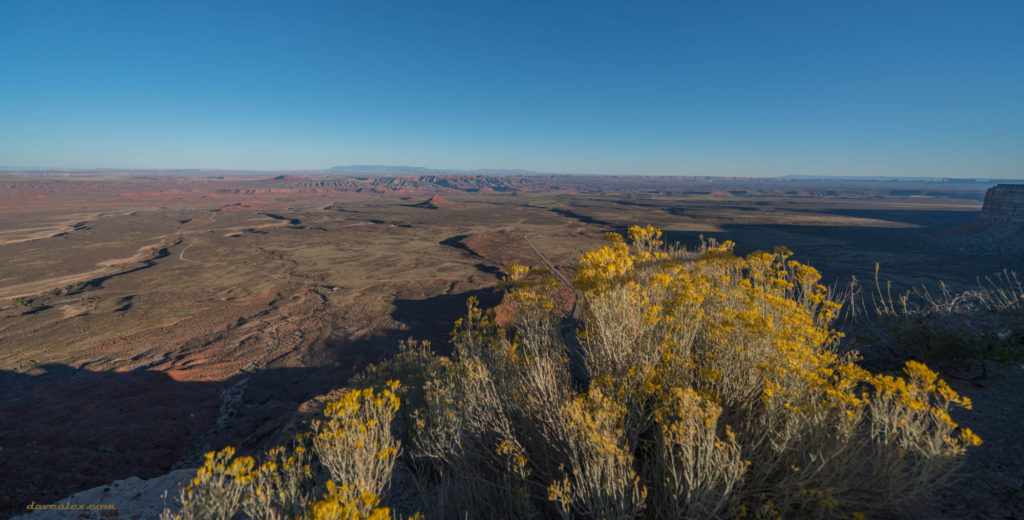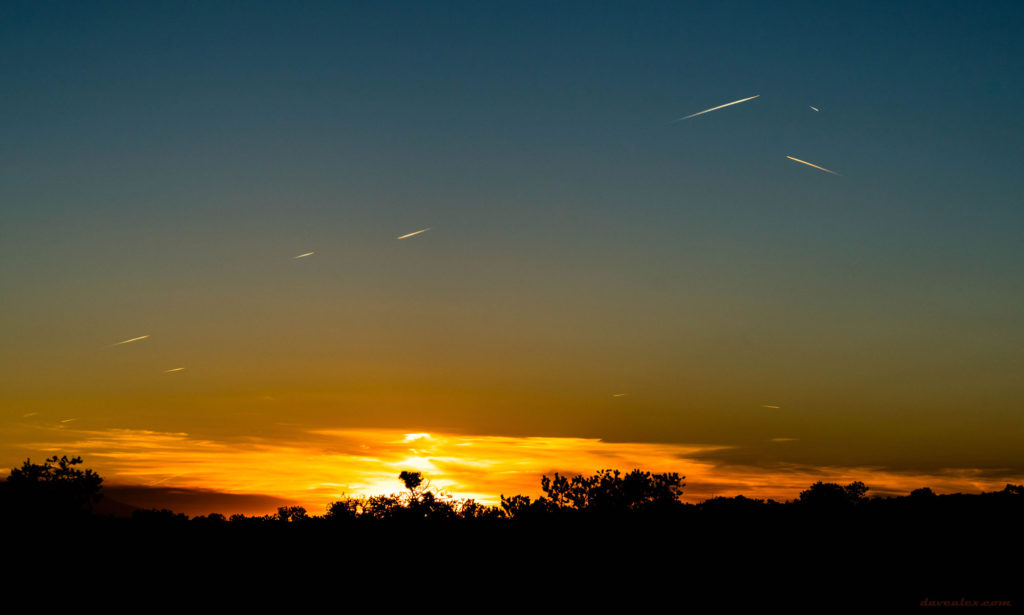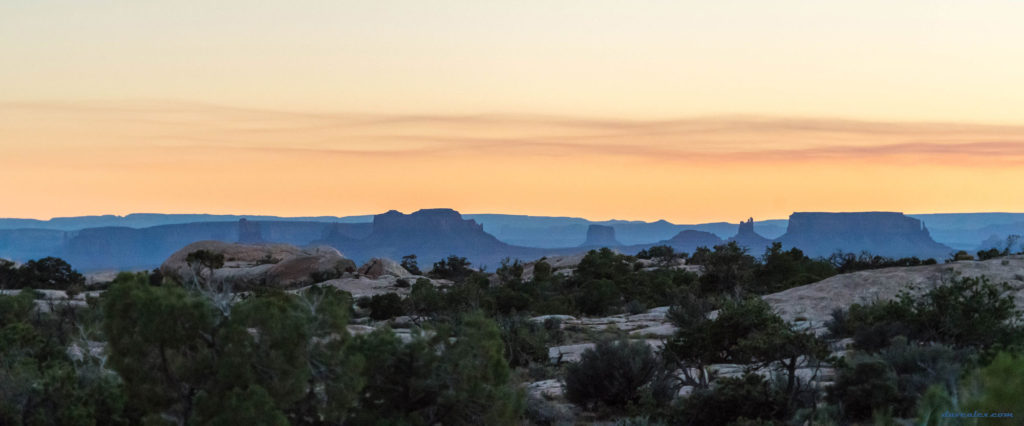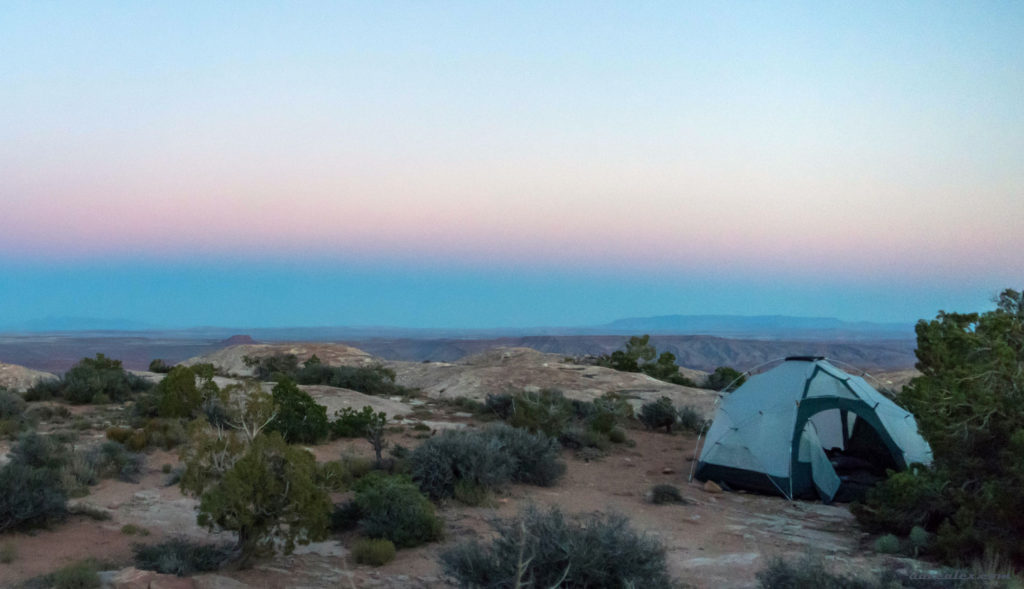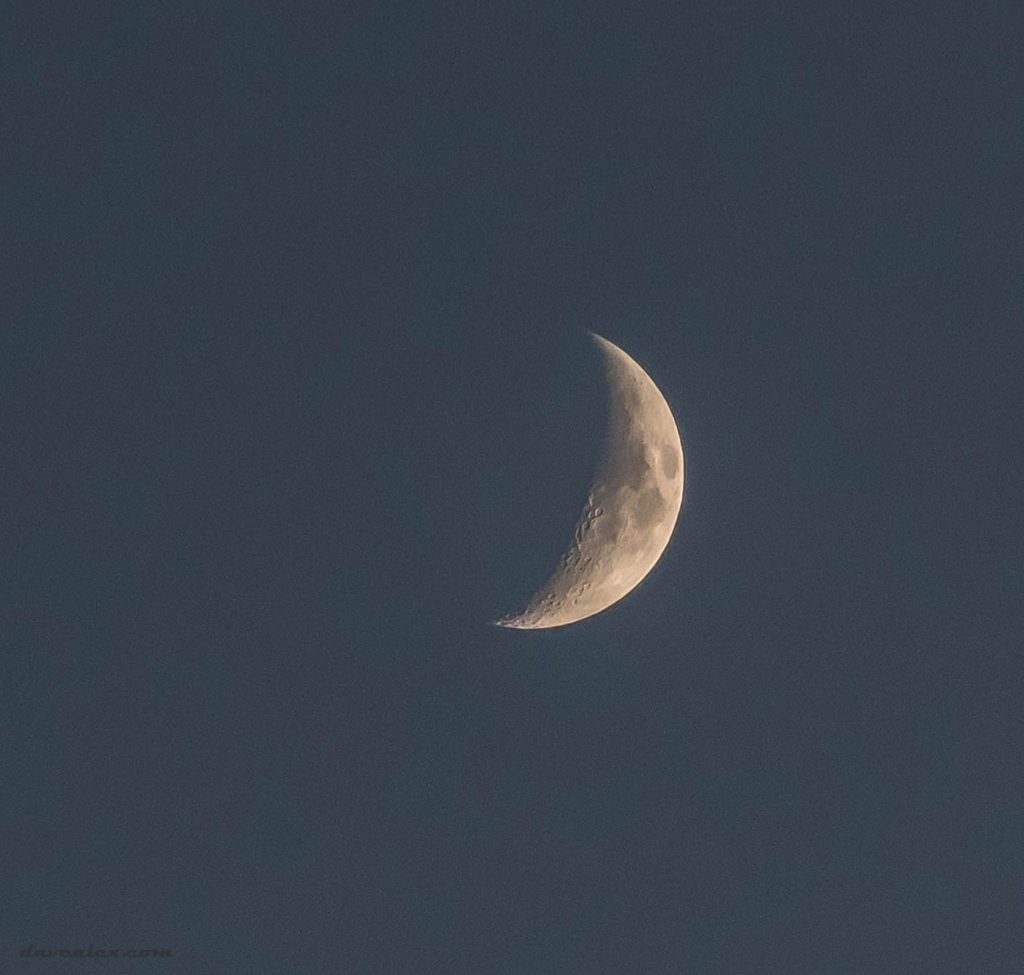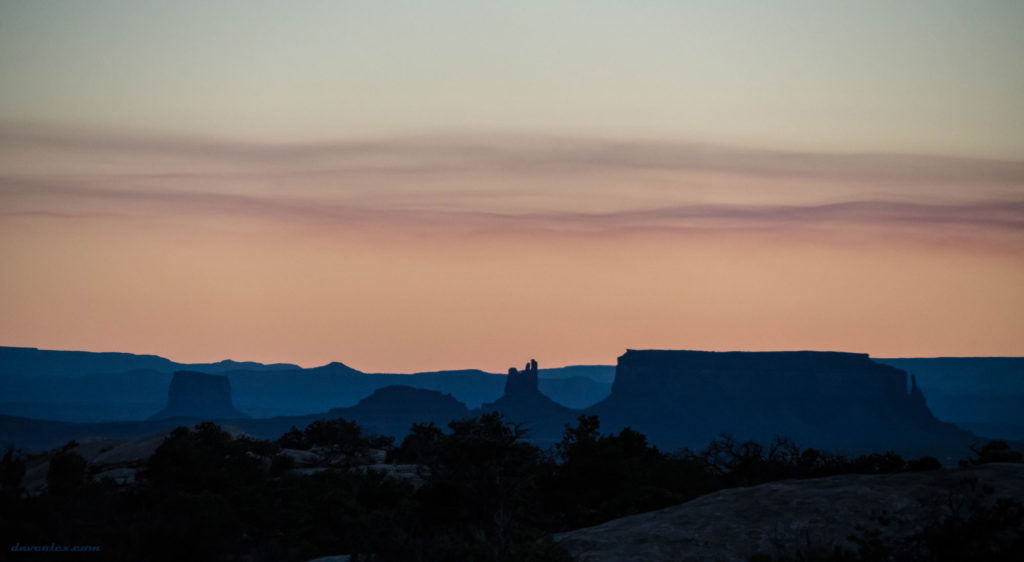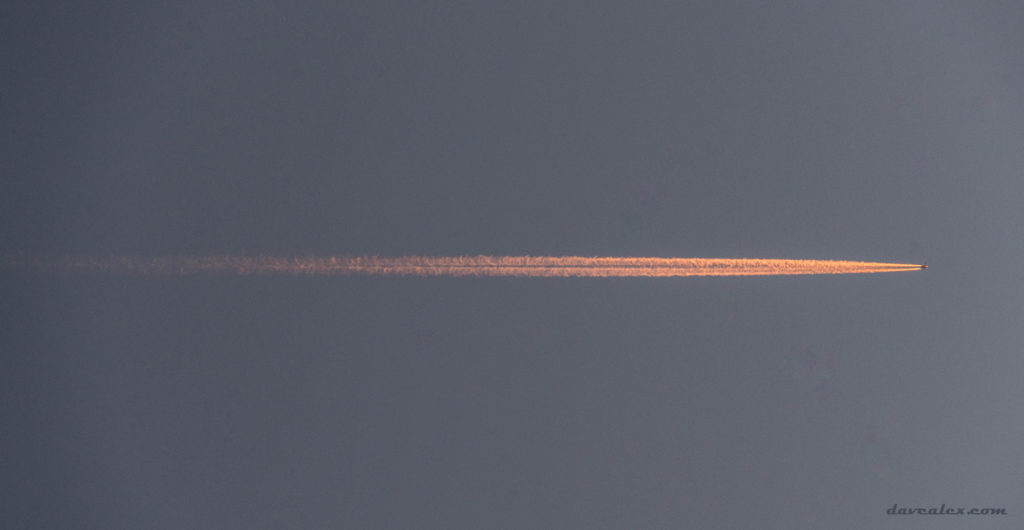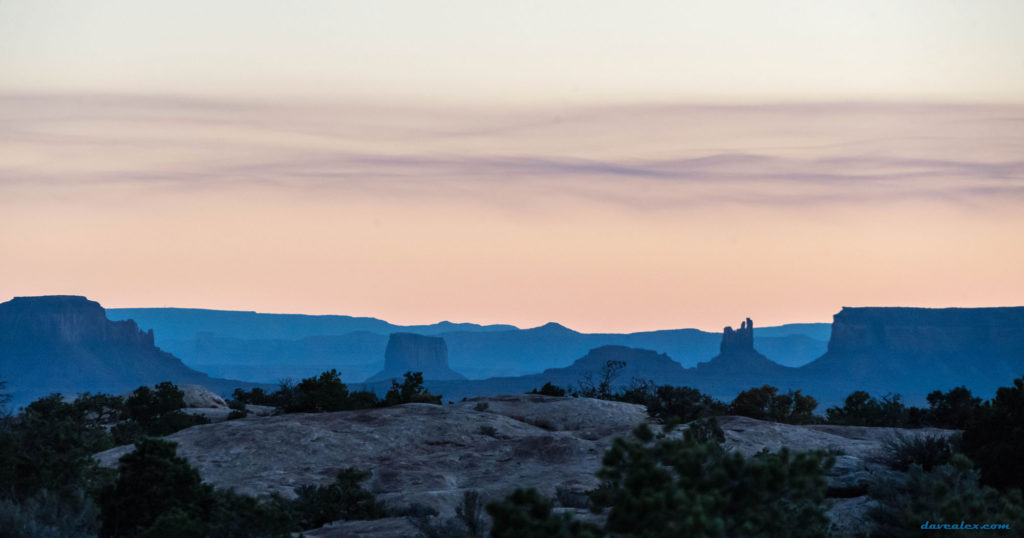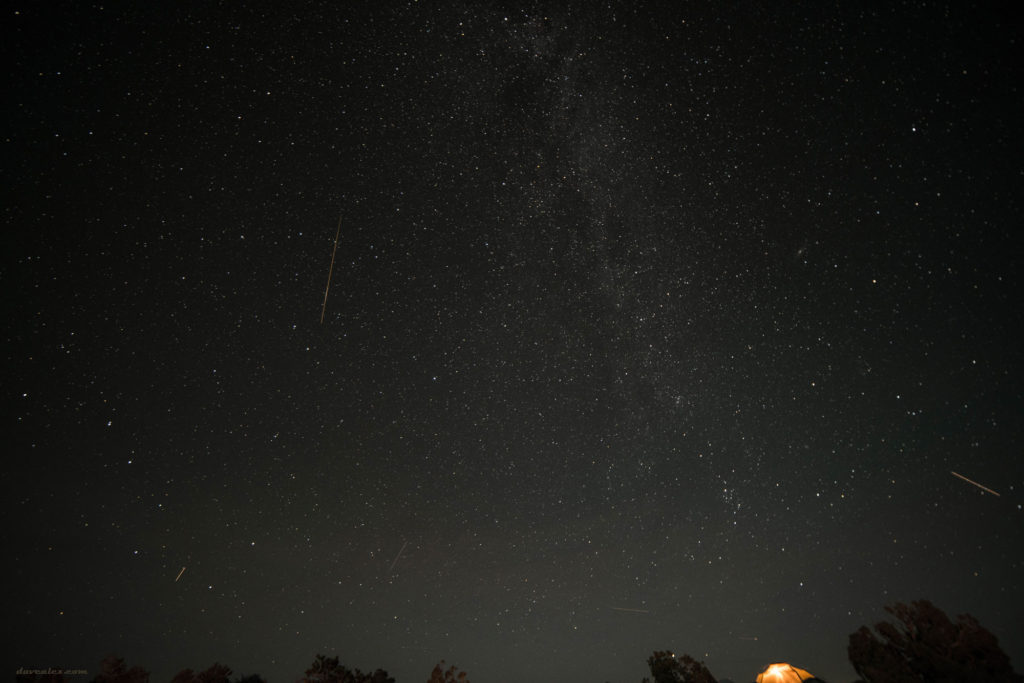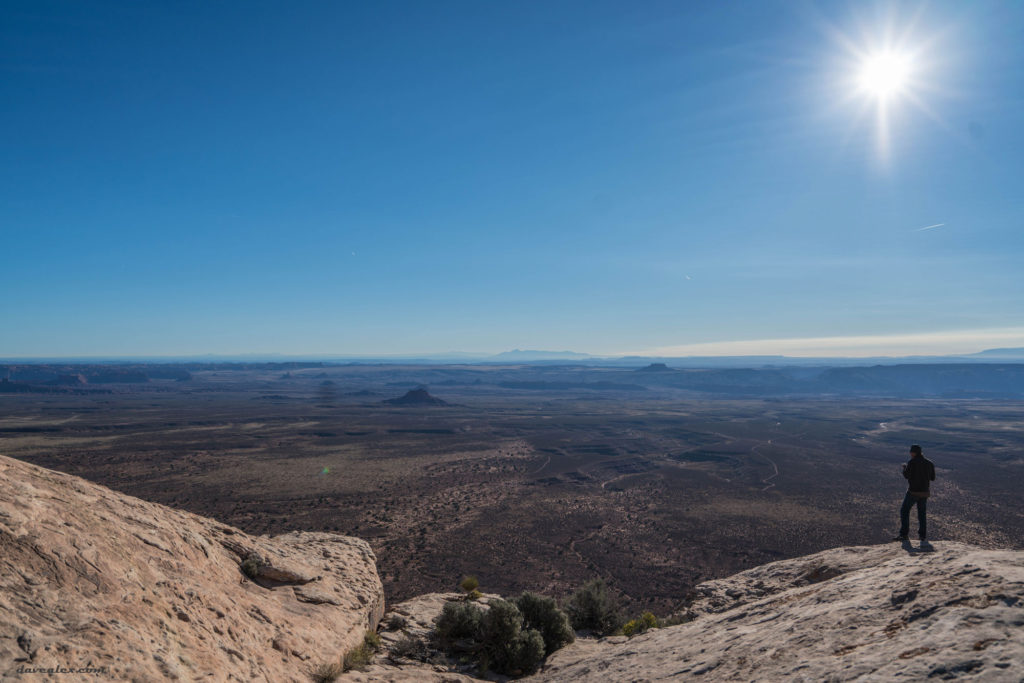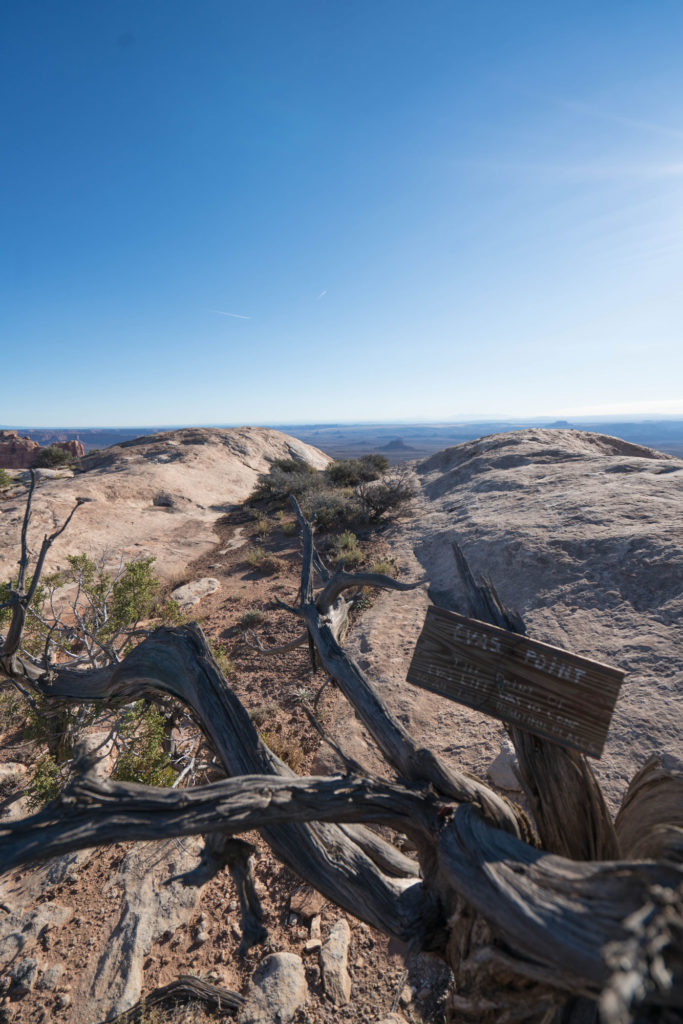 Day #2's Leg
We woke up, got a bite to eat and then headed out.  We stopped at Goosenecks State Park which Kirk stated the last time he was there it was not a State Park.  We parked and took in the amazing bends of the San Juan River.

After that we went through Monument Valley and continued through Page, AZ where the Glen Canyon Dam for Lake Powell was located.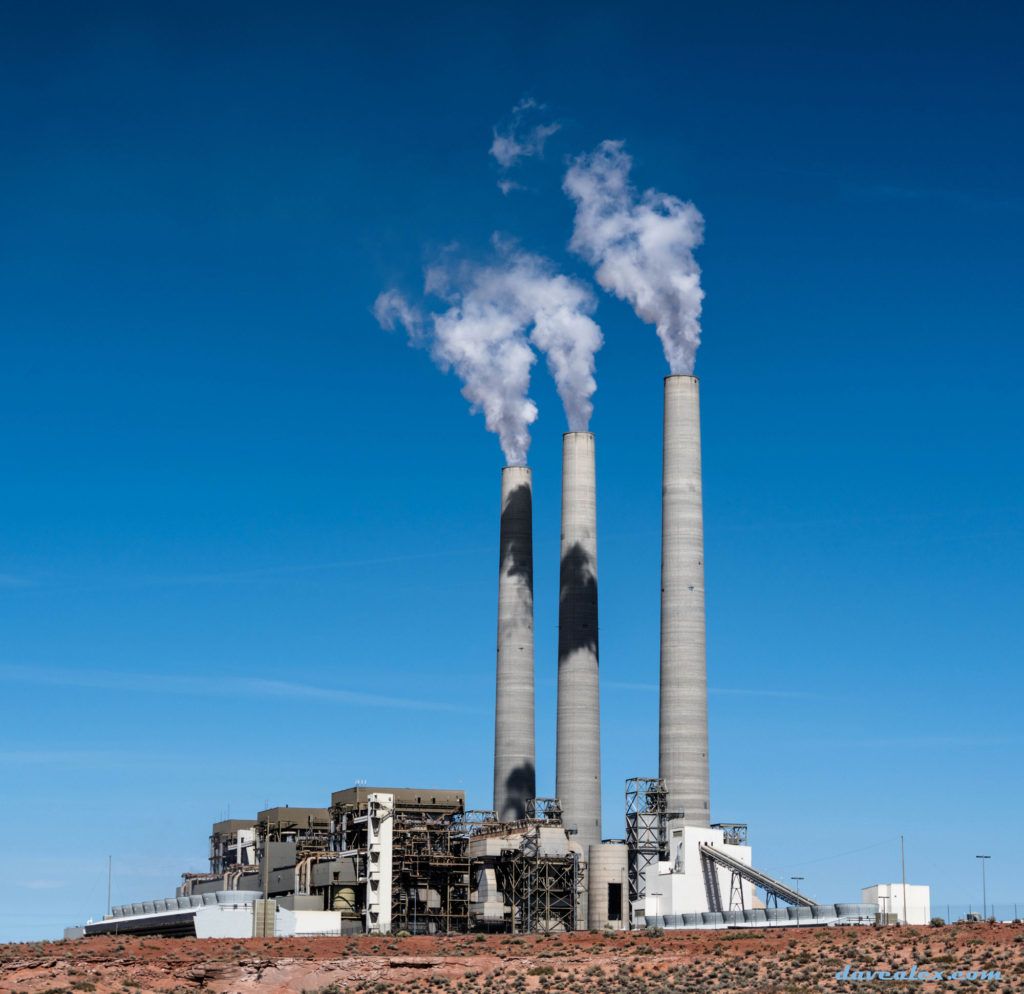 Zion National Park
Zion is an amazing place, and the word is out.  In 2015 it was the 6th most visited National Park.  We were a little behind in our itinerary so we didn't have much time to stop but the views and geology as we drove through were awesome!
We continued through the barren landscapes and went through Las Vegas on Friday afternoon at sunset, which is rush hour.  Note to self, take the newly built bypass on the north side on the way home!  South of Vegas heading toward Los Angeles we witnessed a solid line of cars heading the other way into the City of Sin!  Not being a huge fan of Las Vegas, I'd have to admin this was my second best trip there; we went straight through without stopping!  (the best was on the way home when we took the bypass loop and didn't go through it at all, lol)!
Trona Pinnacles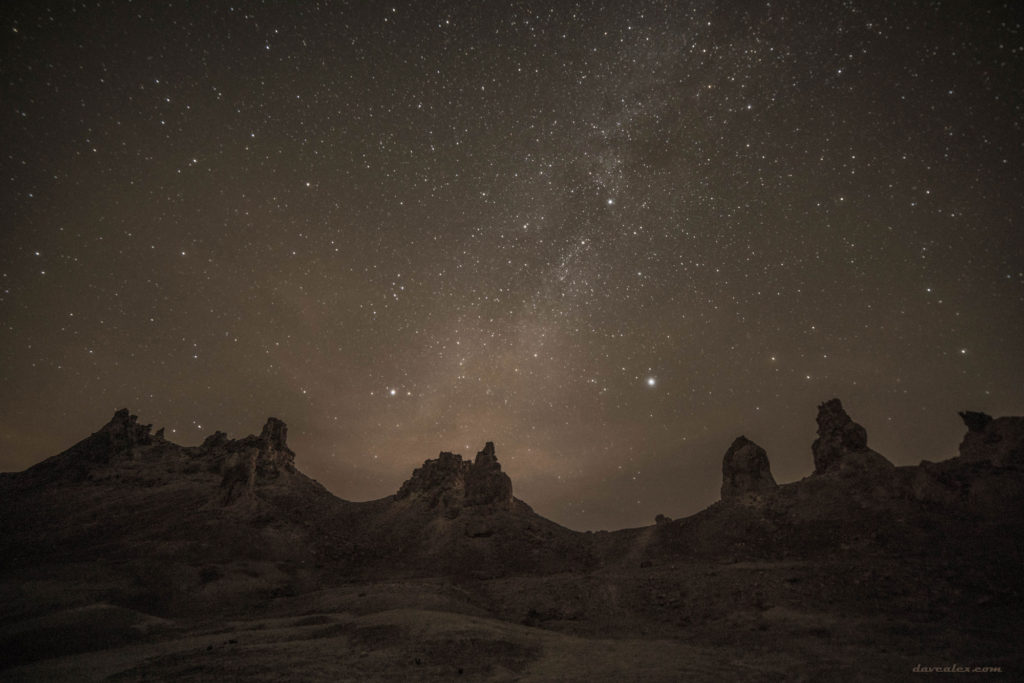 Our destination was Trona Pinnacles in the Searles Valley, where we'd camp for two nights while we were picking crystals at Gem-O-Rama during the day.  We got to Trona Pinnacles after dark and the moon was setting as we found a place to camp.  Trona's landscape consists of around 500 tufa (calcium carbinate) spires making it look like an alien landscape.  Actually, it was just that in the movie Star Trek V: The Final Frontier among many other hollywood blockbusters!
These tufa features were created long ago (10 to 100 thousand years ago) when calcium carbonate groundwater seeped into the bottom of large inland lakes that were present at that time.  The calcium rich groundwater and the alkaline lake water created these deposits, the lakes drained, and we're left with the Trona Pinnacles.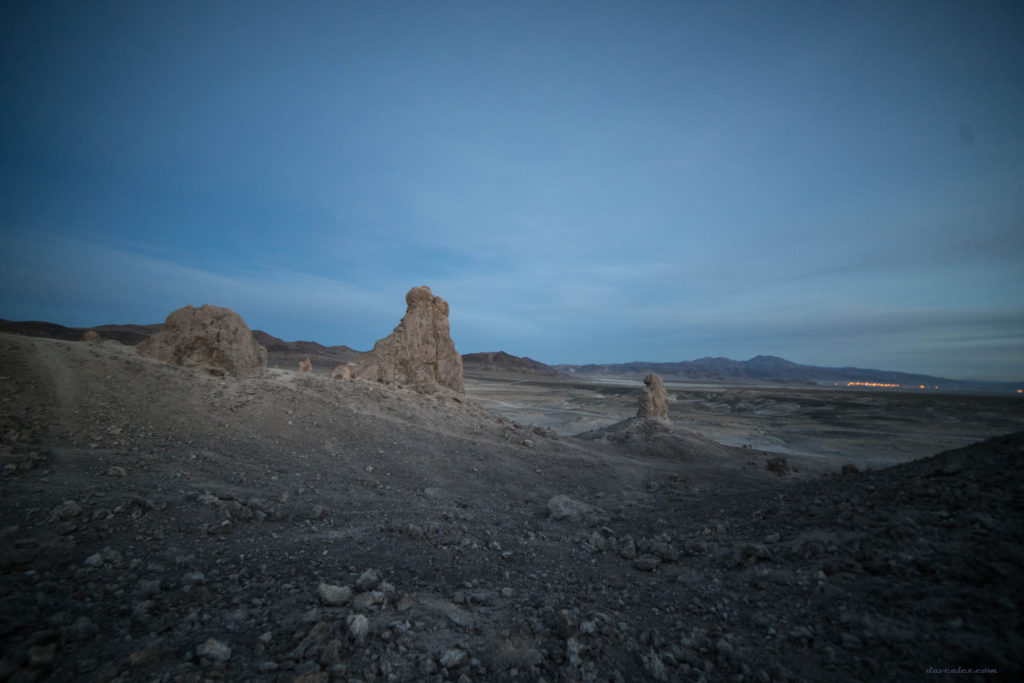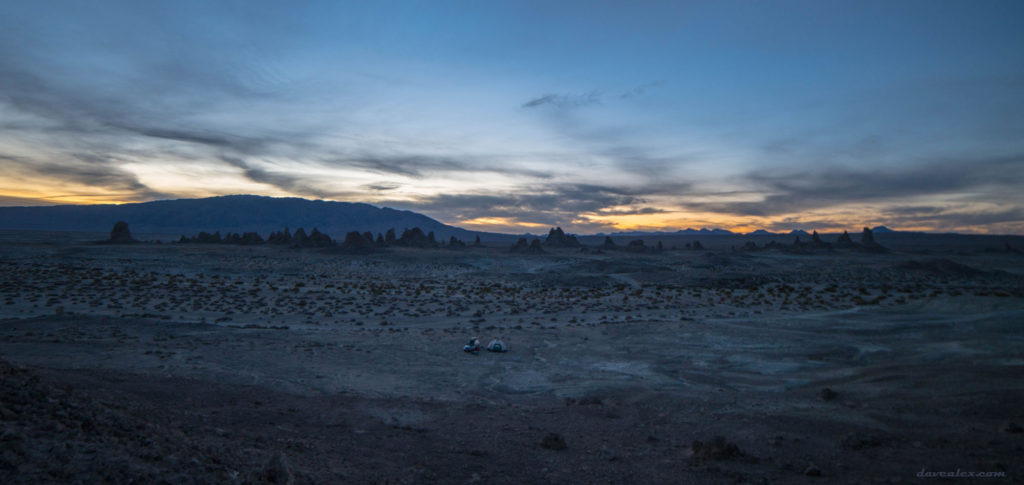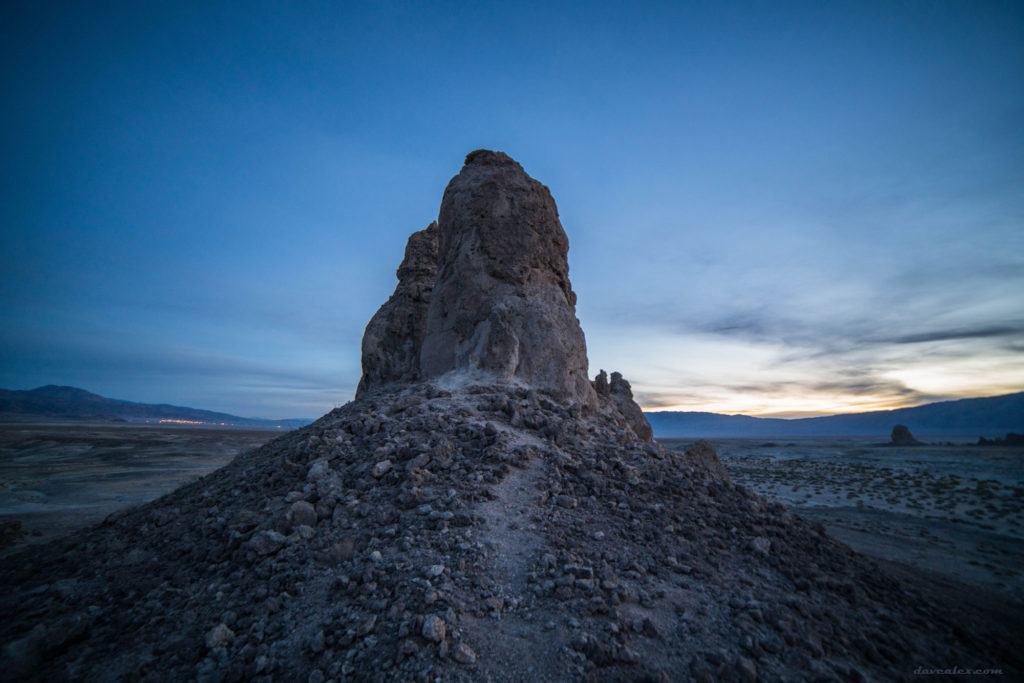 Here is a cool time lapse I did from the front door of the tent looking west.  This was a 4+ hour capture using my 14mm f2.8 lens with 330+ open exposure shots.
The 75th Annual Gem-O-Rama 2016
Wow, what an amazing event.  I have detailed this event is a separate blog post.  I will say that the crystal digging was very simple and easy, and the Searles Lake Gem & Mineral Society put on one heck of an extravaganza!  It's nice for a change being able to drive right to the spot and pick crystals with minimal effort!  It was extremely well organized and very family friendly.  Here is the flyer for 2017, you should think about going!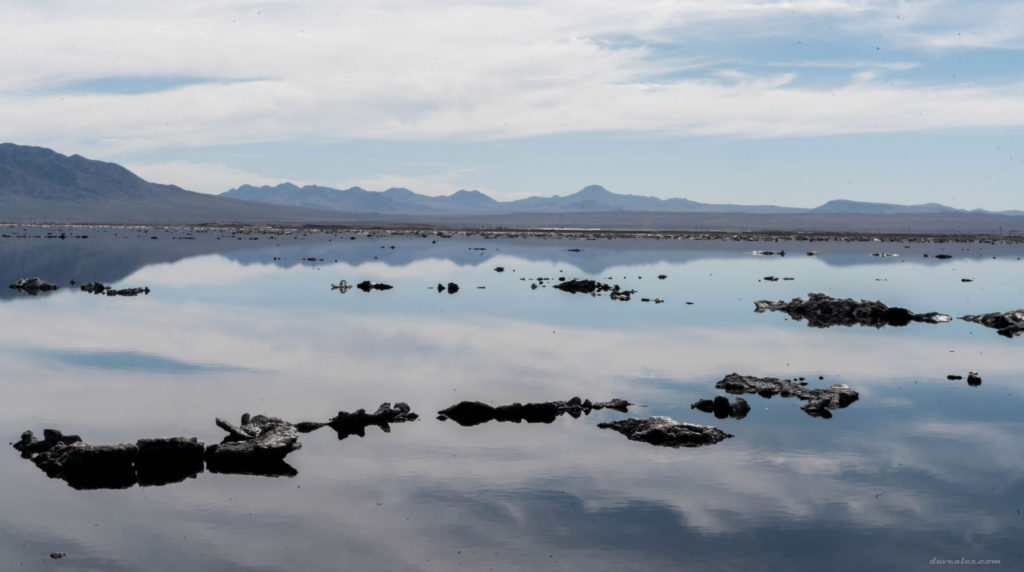 The return trip home
We finished with the halite collecting field trip on Sunday around noon and headed home. On the way we visited the ghost town of Rhyolite as we traversed through the 99 degree Death Valley (remember we started our trip at 29 degrees).  We stayed in Mesquite in a stinky motel and progressed through central Utah meeting up with I-70 which from there was a straight shot home.
Rhyolite, Nevada
Gold was discovered in 1904 in the hills around Rhyolite, and in 1905 the town was formally established and platted.  As many of the gold rush towns of western America, the town was in a boom mode and growth was swift. Just several years into the boom of the town, however, several economic events including the San Francisco earthquake squelched the investment in Rhyolite's mines.  By 1908 Rhyolite's population was peaking at around 8,000, but the mines were beginning to fail due to lack of investment or lack of production.  By 1910, residents moved as more and more financial hardship hit the town. By 1919, the Post Office was closed.
What amazes me if that in 15 years the town went from nothing, to nearly 10,000 residents, back to nothing.  Much of the infrastructure of the town was moved to the nearby town of Beatty, so at least resources were re-purposed.  Today Rhyolite is a interesting town of ruins, with the train depot currently being restored.