It's always a fun adventure to visit the Dorris Family's Topaz Mine here in Colorado. They allow the public to come by and dig several times per year as well as most of the Rockhounding clubs as well. Due to the late snow this spring this was the first dig, May 25th, 2013. I rounded up a group of adults and kids and we made the bright and early trek to the mine.
Joe and Krystle were telling us that they are working their way uphill a bit on their claim and that the stones are not as frequent as they have been in the past. I have been visiting for several years and I concur, although it seems (just an unscientific observation) that the stones that are being found are getting a bit larger. Perhaps that is not the case…
Anyway, we started digging on some fresh piles that were pretty wet and within about an hour I found my first topaz. It was completely covered in mud; usually they pop out and look gemmy/glassy and are very easy to spot; but this morning due to the conditions was different–making it more difficult to go through as much dirt as in the past.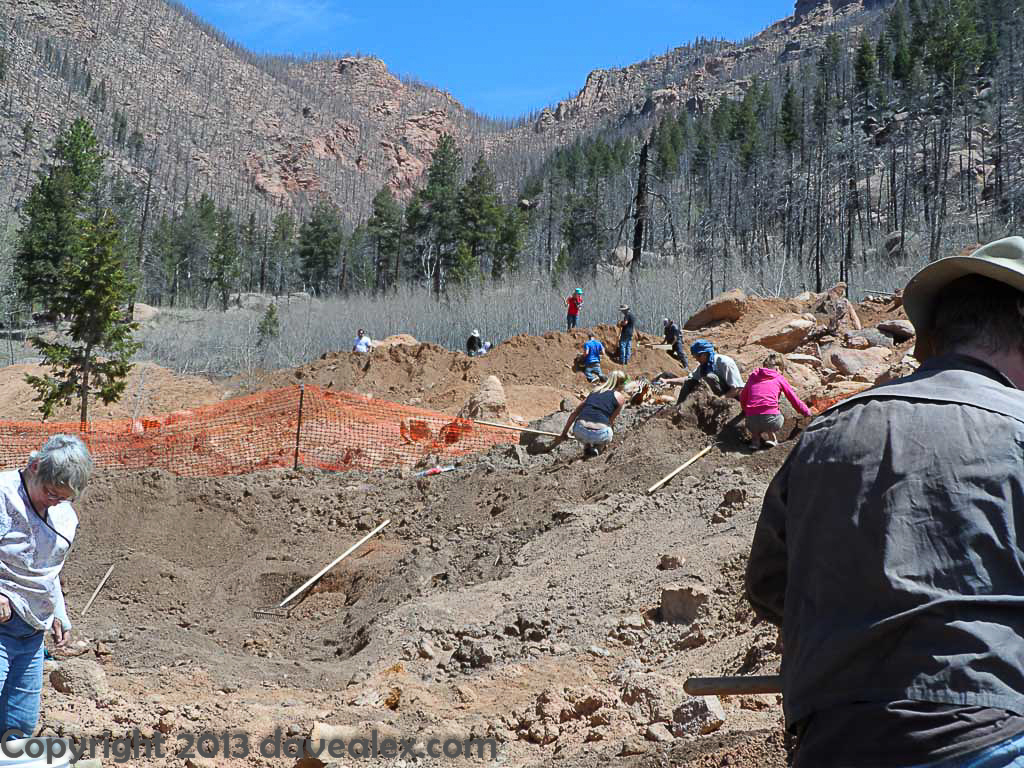 Meanwhile, they were also working a section of the mine with the heavy machinery.  Was cool to watch the big machines at work!
It is beautiful up here in the Rocky Mountains in spring time!  Here I am raking through my part of a pile…
My friend Jim wanted to try out digging for Topaz and brought his daughter who is friends with my son.  My daughter Daphne also brought a friend that was in my Rockhounding enrichment class at the Larkspur Elementary school.  There were several other kids digging as well; unfortunately they didn't find all that much topaz; again I think luck had some to do with it but also the amount of dirt one must go through as well.  They did have a blast though!
We ended up getting our days fill about 2:00 and drove home, made a pit-stop and had had some orange cream soda and a beer at Bierwerks in Woodland Park, and headed home to sift through the bags of dirt.  Here is where the kids got to find and keep some wonderful stones….and they wondered why they had to dig all day when it was this easy!!!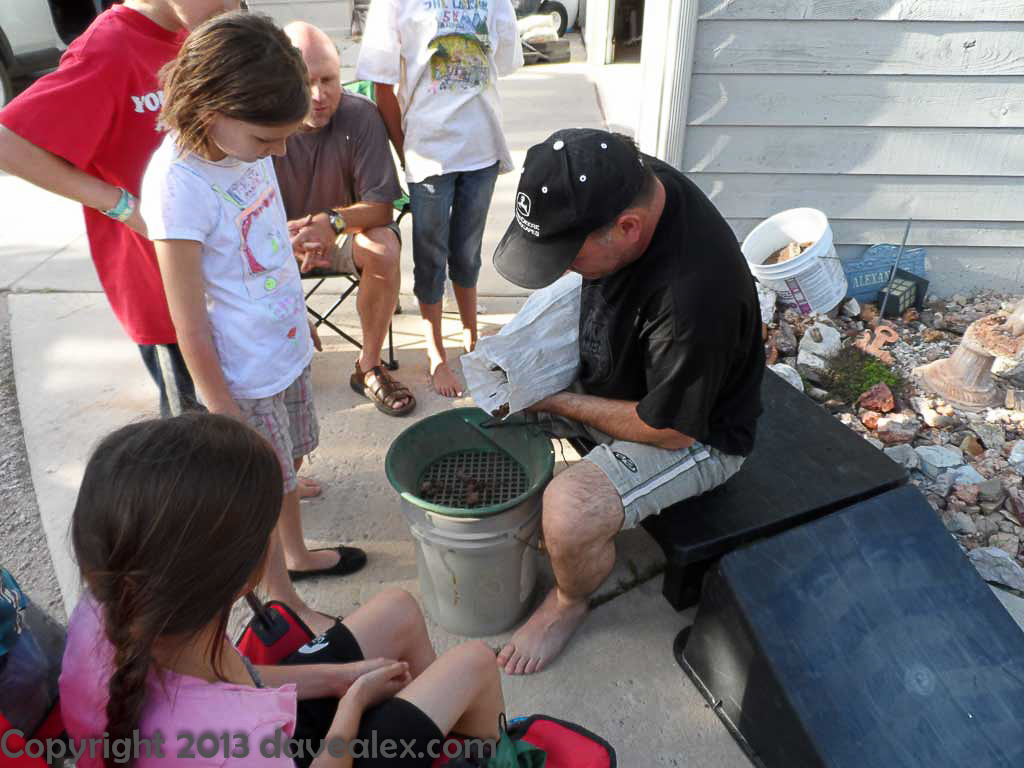 All in all, another wonderful day at the Topaz Mountain Gem Mine!  I should have at least one more trip, probably more, back there this summer.  Looking very much forward to it!
Here are what my kids found at the mine (the larger one is one of the many found in the bags of dirt!).  Makes me think of some of the lamer parts of the Prospectors show on Weather Channel… guns and gems…

My findings from digging all day…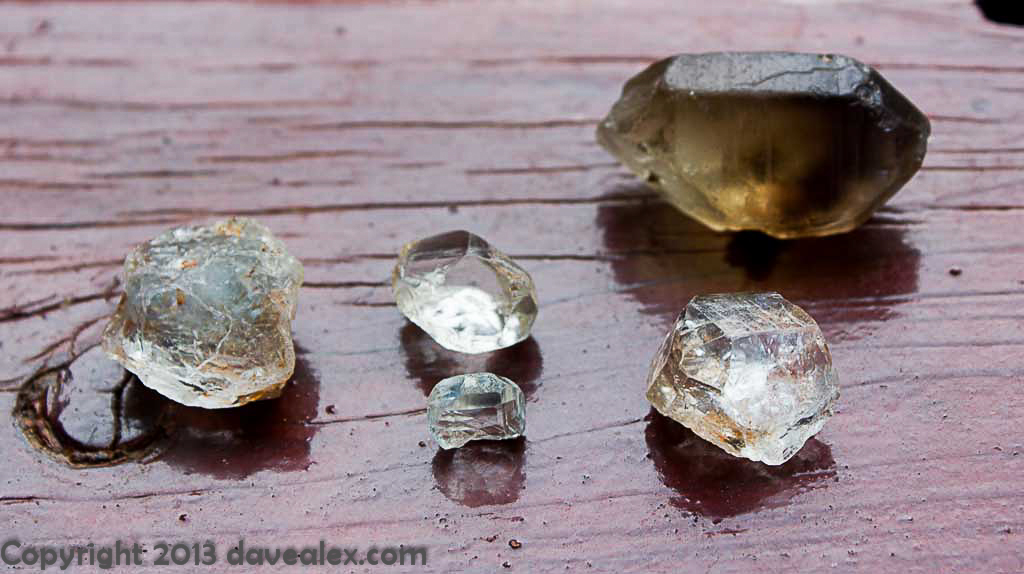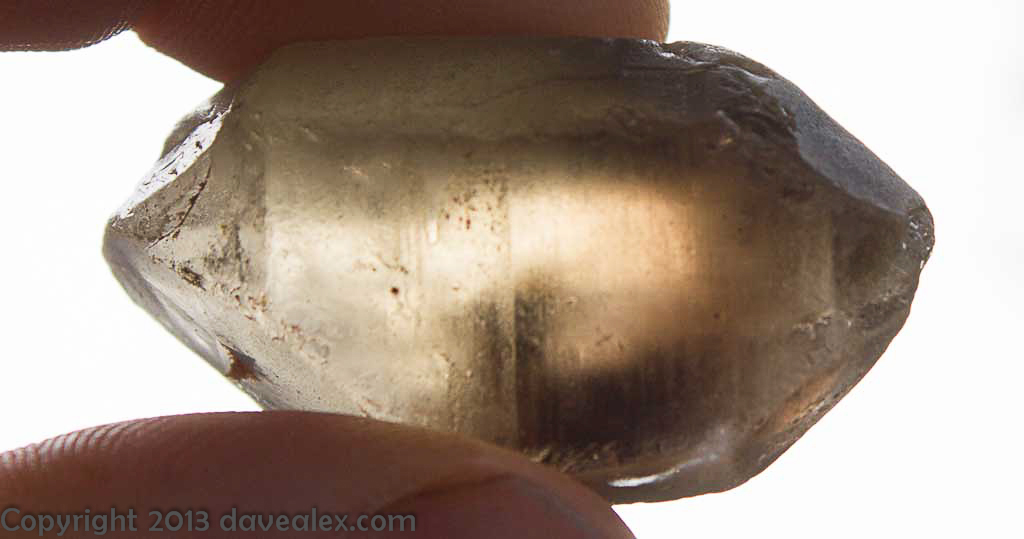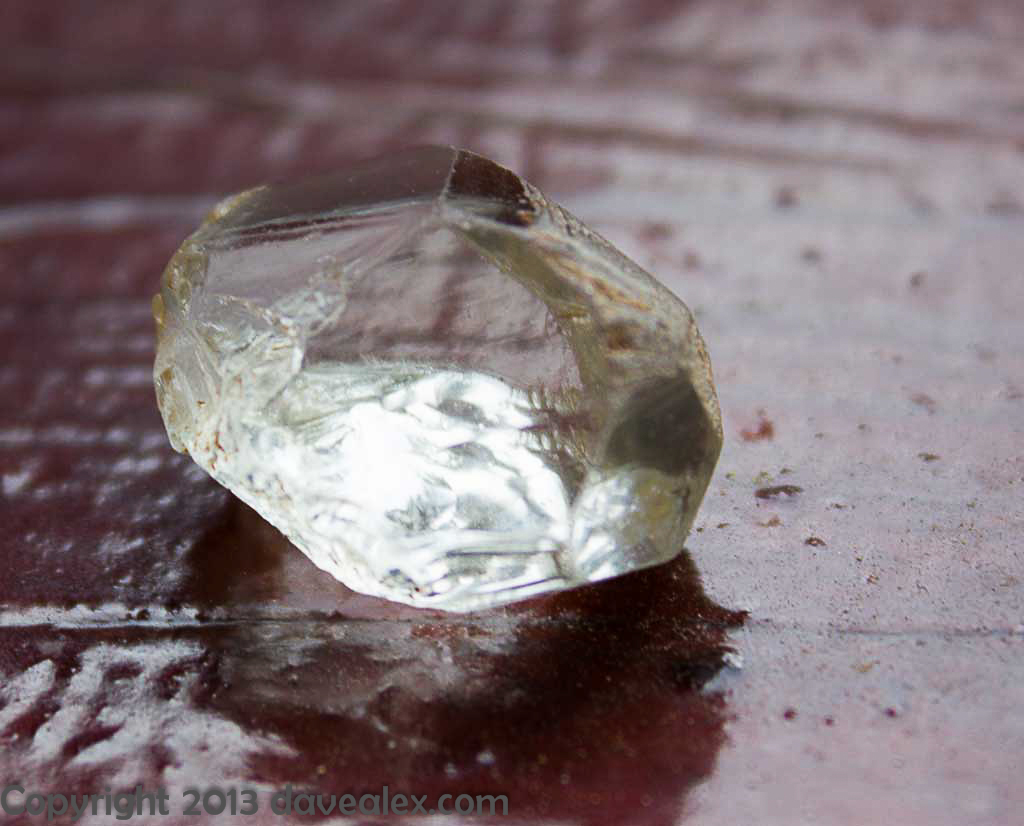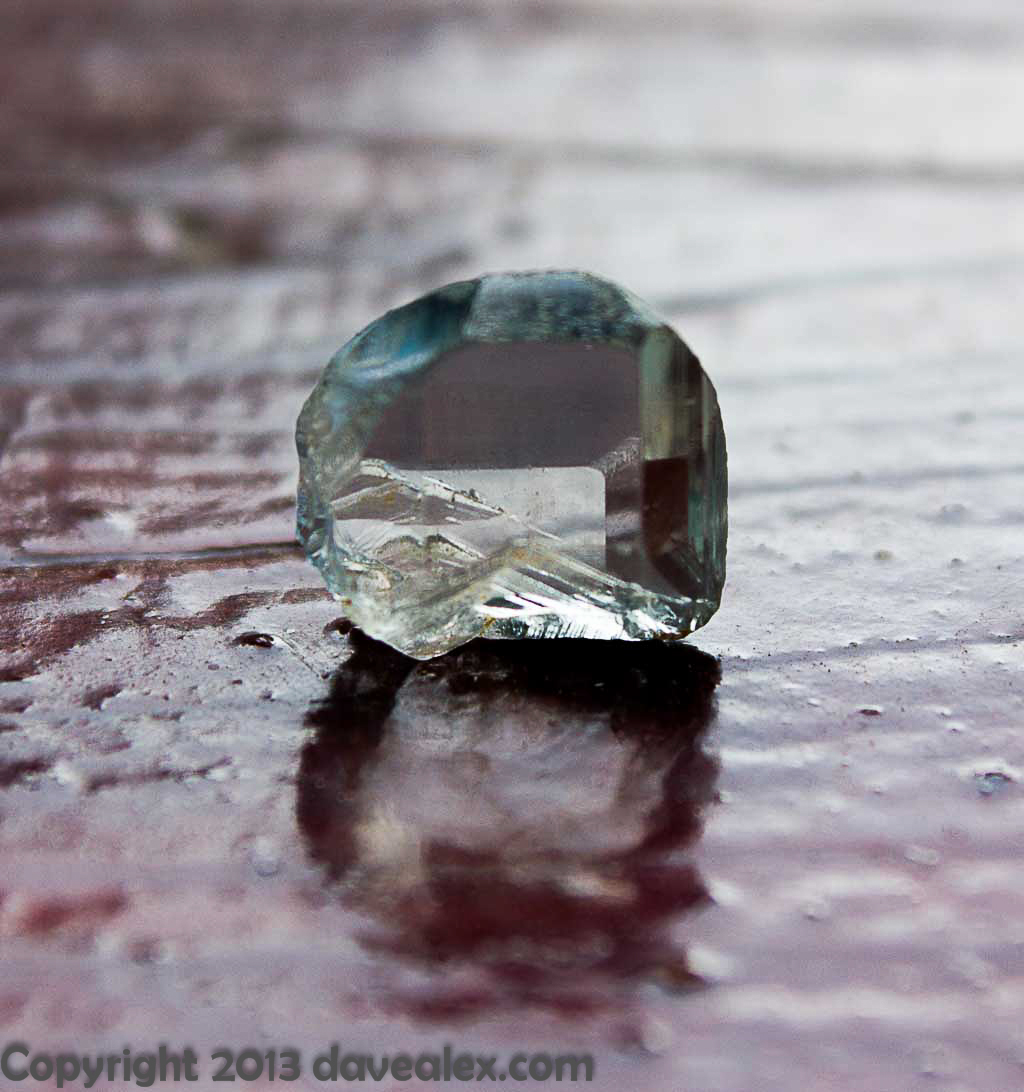 Finally, the best for last.  One of the first time diggers there pulled this beast from the ground.  It was absolutely spectacular.  Joe stated that this stone was one of the best (upper 1%) stones he has pulled out of the claim; and is likely one of the best ever found in Colorado.  Unfortunately the person that found it didn't get to keep it (obviously!) as it was destined for the Dorris personal collection!  This stone was (I'm guessing) 600 carats and nearly flawless.  It didn't hurt that it was Sherry and Blue bi-color!  Looking at this stone was mesmerizing, every angle had a different look and "feel" to it.  A special day to witness this being pulled from the ground next to us, and to view a stone of this caliber!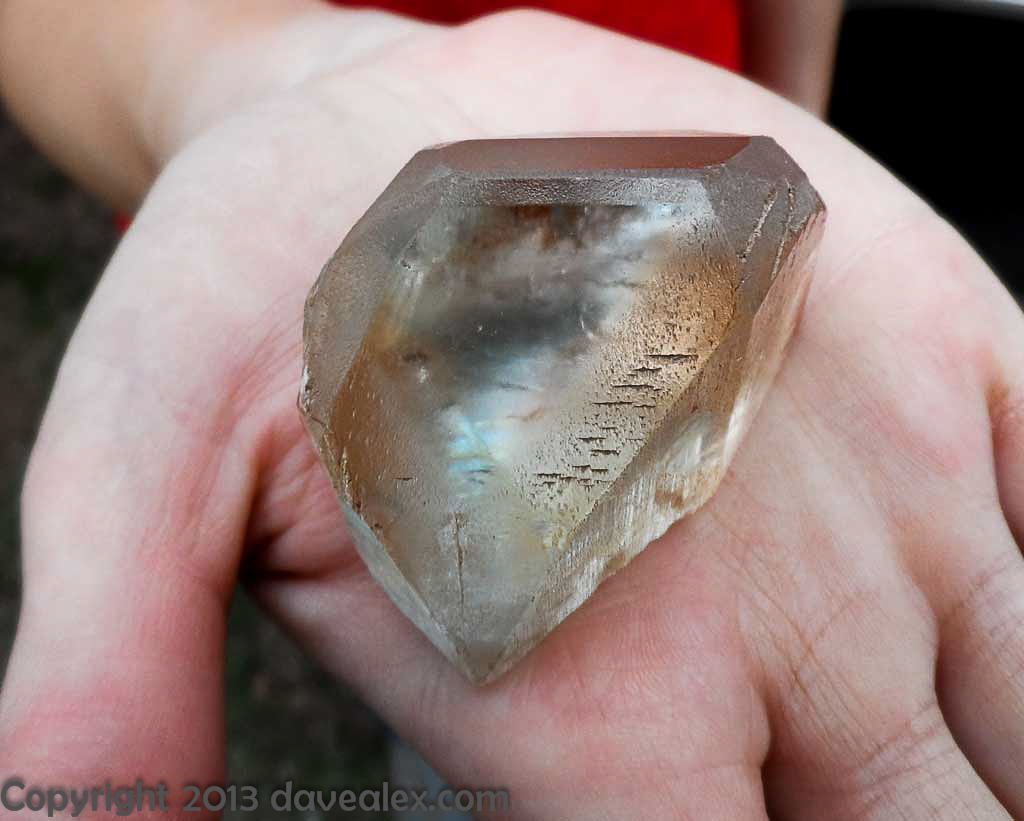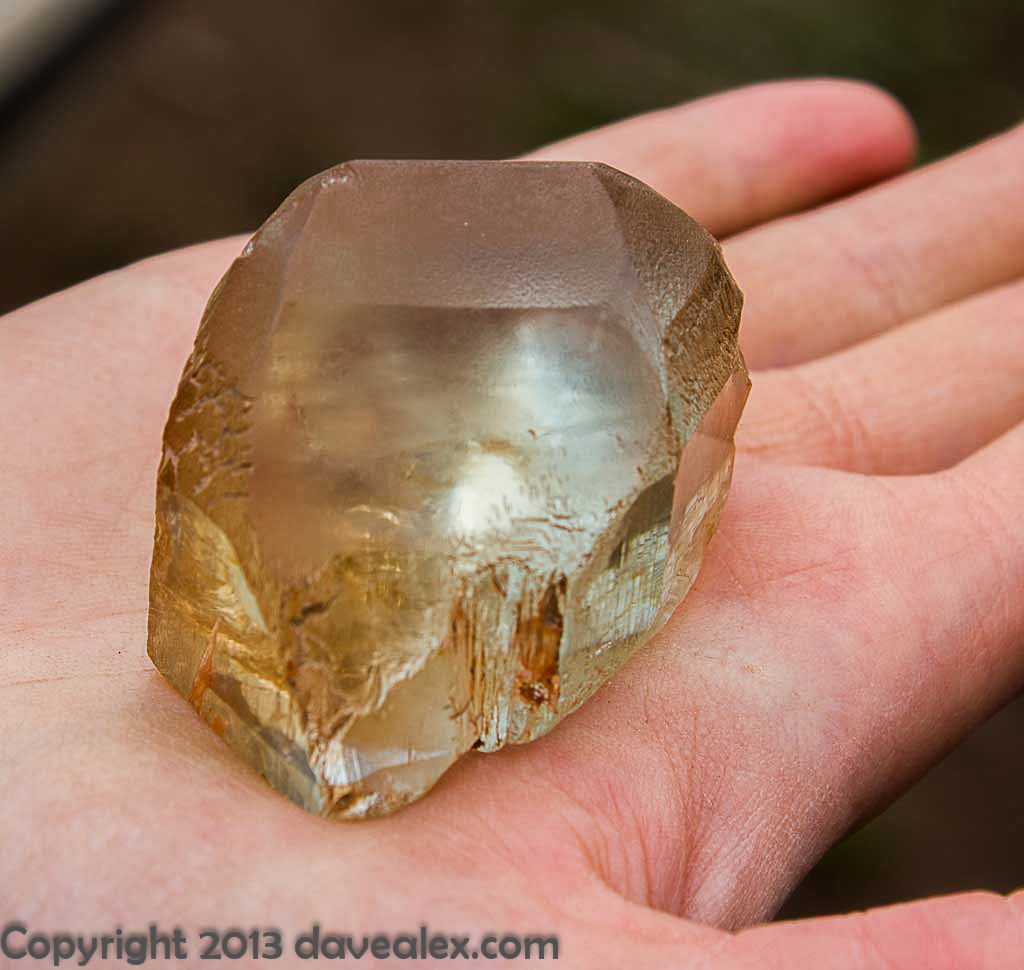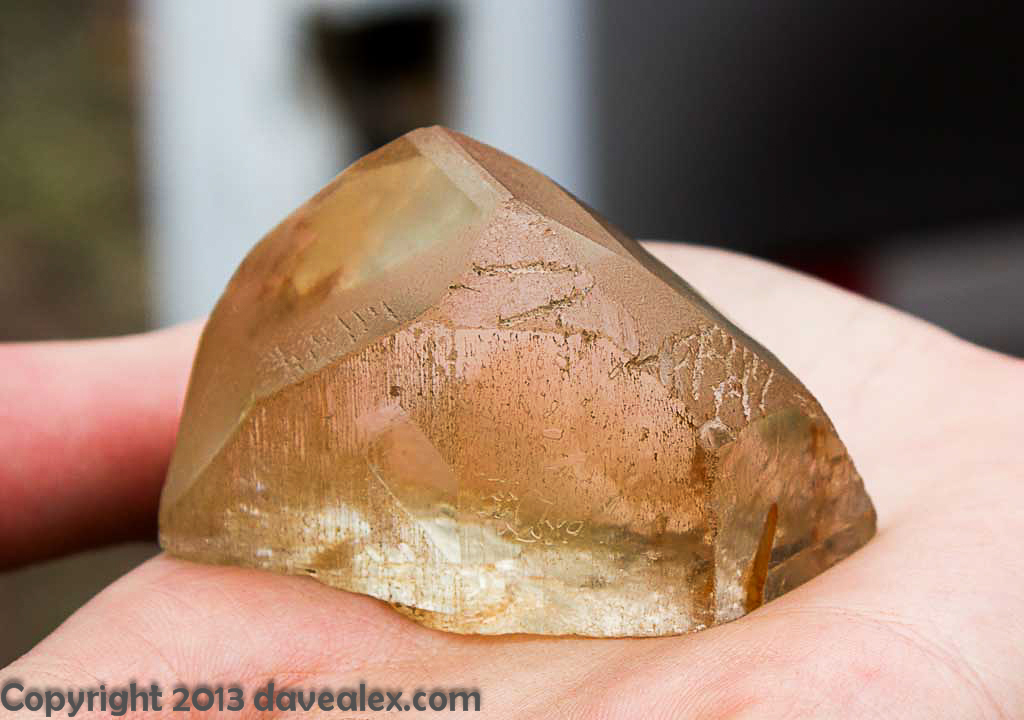 Thanks to Harold Alexander for some of the mine pictures, and thanks to Krystle Velasco/Joe Dorris for letting us take pictures of the mine's wonderful mega-stone!