I was able to head up to the hills again, twice in one weekend (albeit a long weekend) for about 4 hours on my way home from a camping trip, decided to prospect a little in a new area.  I found some ground that looked promising, and out came some nice peg.  I dug the peg for a while with no luck at all, but was persistent because it was too late to prospect out new ground for the day.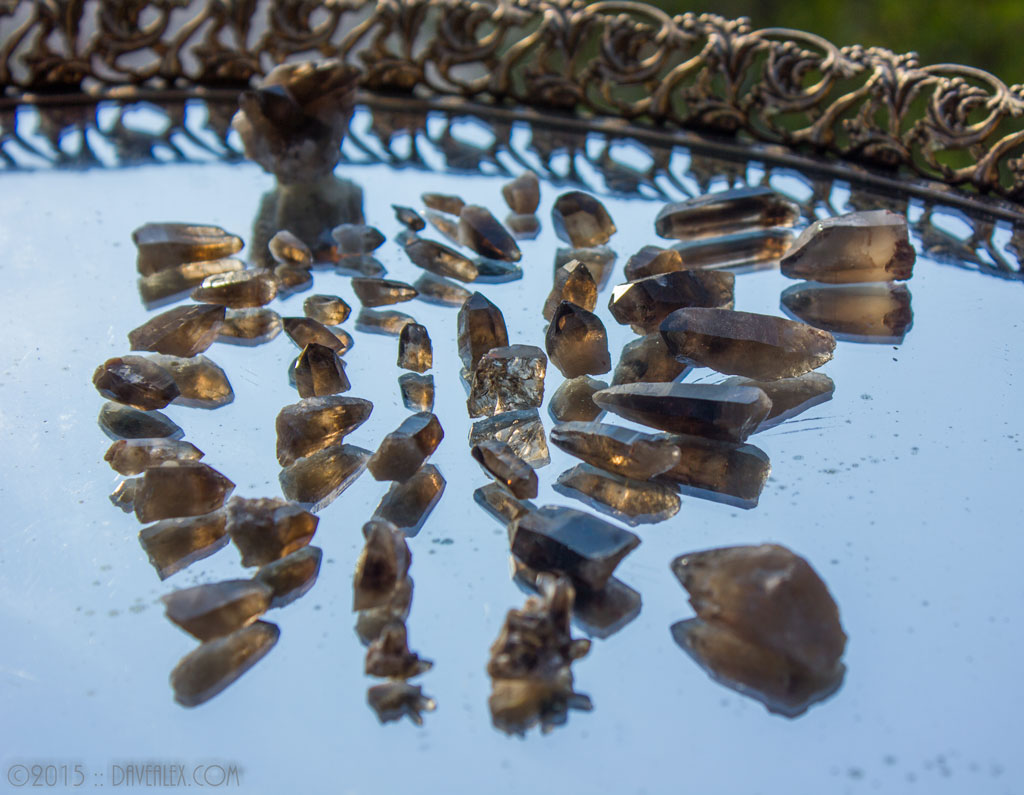 Right before I gave up for the day I hit into a half baked clear quartz crystal; with no point and completely fractured; but with the flat sides and about 3 inch length I got renewed interest in this peg.  I have found that clear quartz when digging for smokies sometimes is a sign that smoky quartz is nearby.  I carefully dug for about 10 minutes more and a small gemmy smoky quartz crystal popped out.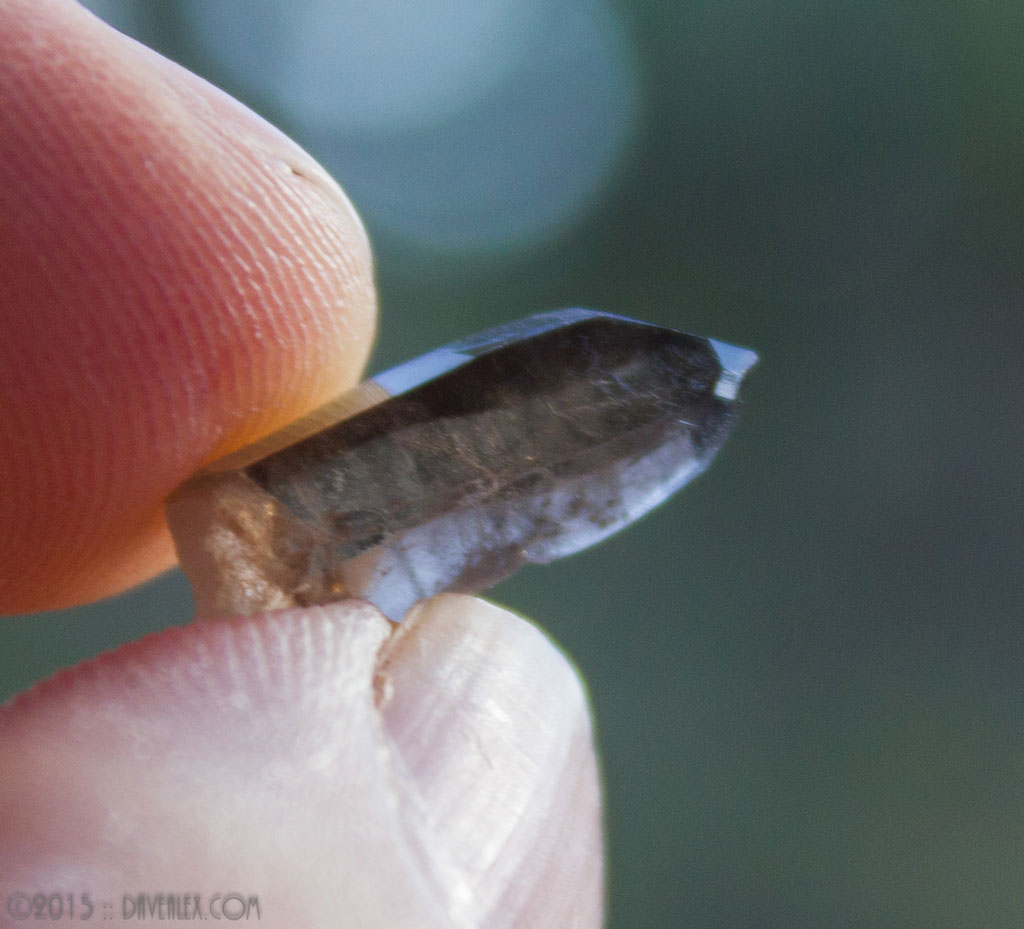 It has been a while since I hit a small pocket, I actually like harvesting small crystals as it presents a challenge of being careful and clean in the hole.  Many prospectors have no interest in anything of this size, but to me a crystal is a crystal regardless of size.  🙂  It is easy for the small crystals to be covered in dirt and swept away, so I had fun for the next 45 minutes or so meticulously pulling out tiny smoky quartz crystals!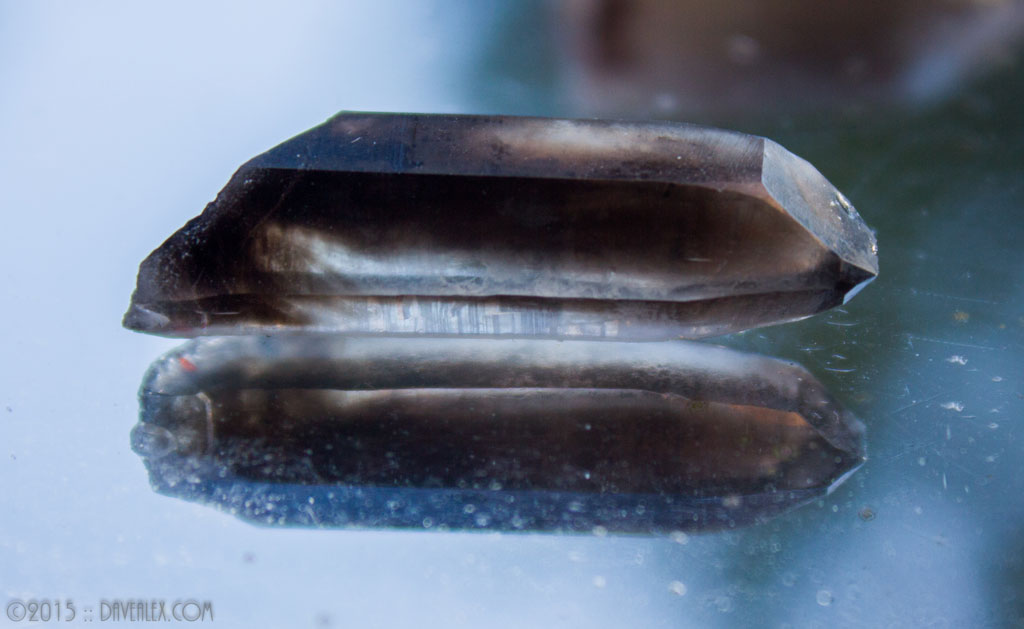 In one section of the peg there was some nice micro plates of quartz with crystals, but it finished as soon as it started and was tough digging as it was surrounded by very hard peg (I had to use a chisel and hammer and attack it around the pocket). I was able to pull out many gemmy smoky quartz before calling it a day.  The peg continued on, so I suspect I can go back another day and continue to collect ultra small crystals.  Some of these crystals were the smallest I've ever dug; so I was very happy with the day!