I've made several trips up to Devil's Head during the late summer this year. The last was September 29th (okay, I know, it is early fall, not late summer as the title suggests).  The USFS closes the gate December 1st or earlier so hopefully I'll make it up a couple more times this year.
In very late August I went with a couple of fellow Rockhounds I met through the Colorado Springs Mineralogical Society. (If you want to read a very informative rockhounding blog, and see big crystals (!!), head over to Kevin's blog, or check out Badger2410's YouTube channel; both are local Rockhounders). The goal on this trip was to show my guests some successful places from the past and then head out deep into the forest and prospect in fairly new woods away from where everyone ventures! Well, we didn't really venture too far as the spot we started we ended up at all day.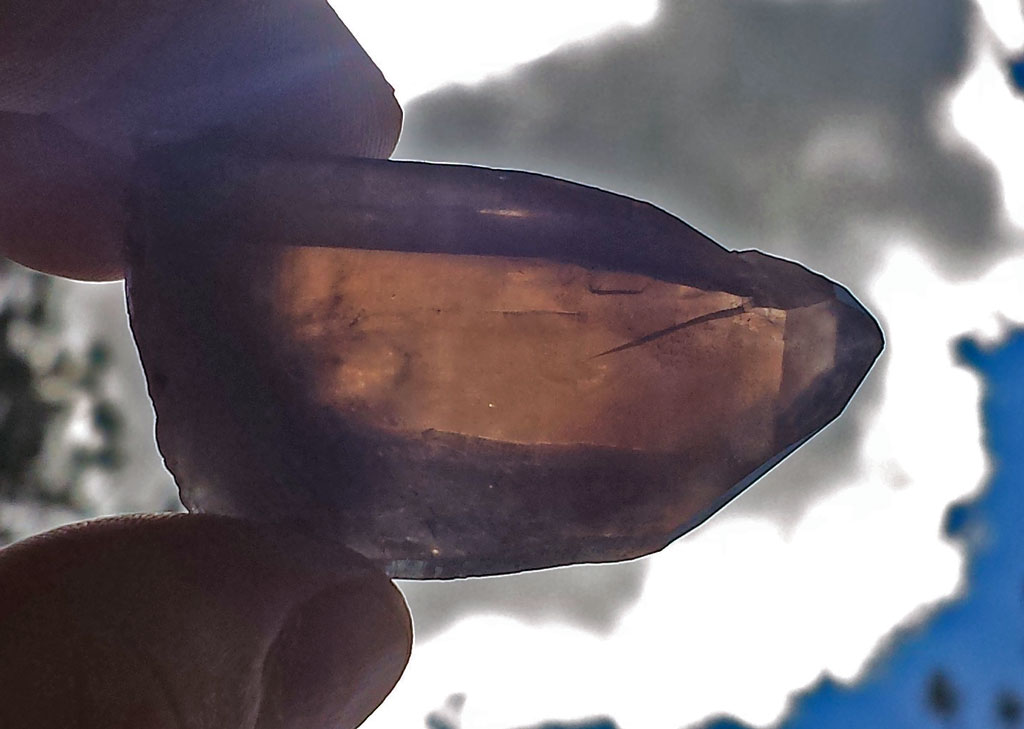 I found one really nice gemmy crystal and a couple of other so-so ones. I also snagged a couple of small ones that Kevin didn't want (my daughter always asks me to show her the smallest crystals when I get home; I can't disappoint!) in addition to the several small ones I found. Bob found the largest of the day following float up the hill. All in all a very fun day!
I went a couple of weeks later and prospected looking for a partially cleared pocket that someone had left and I had buried.  I know the area pretty well but for some reason this has eluded me for 3 years now in searching.  Perhaps it was just a dream…except for a have a couple of nice smokey's I pulled out of that pocket.  Next year will be the year!
My latest venture so far in 2013 was Sunday September 29th.  It was a beautiful fall day and I was surprised that the trees had not begun turning yet; which was a little disappointing and part of the reason I chose to go there.  I decided I was going to explore a new area so I parked and then hiked about 2 miles into the forest.  I saw some signs of digging and kept going until I didn't see many holes or previous diggings.  I then started prospecting and after about an hour I started finding some very cool signs.
I followed the float up the very steep hill and kept finding good signs; most with lichen making me think it had been undisturbed and I was going to find a cool pocket.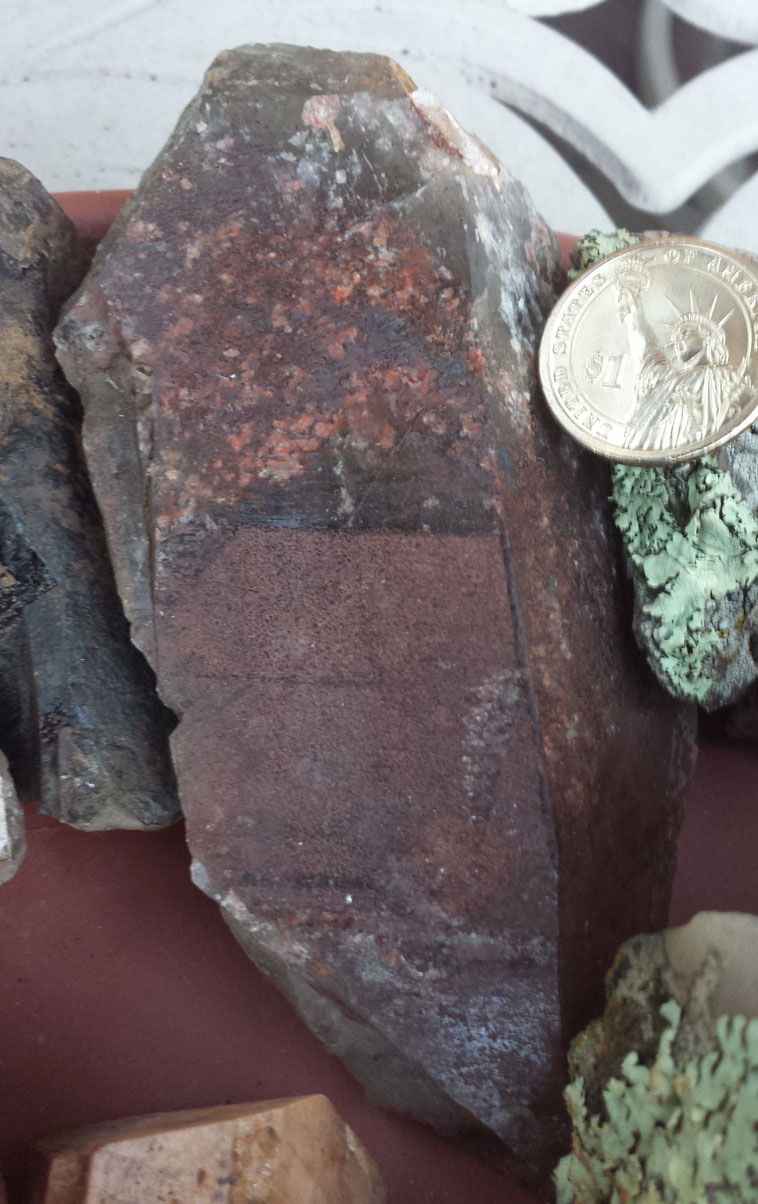 I then ran into this nice crystal face (above) and was getting excited.  A little ways up the hill I found the source; and it had been all dug up.  Bummer!  It appeared to have been dug a very long time ago as all the shards were well buried in dirt and under the needles.  I was a bit disappointed but curiosity got the best of me and I dug around in the previous diggings as I always do to try and figure out what they saw; in addition to what they missed!  In excavating what I thought to be previous tailings I started to find good crystals, covered in red mud, in red dirt.  Ended up this was a side branch of the main pocket and it was untouched.  I dug here for the rest of the morning and pulled out some nice microcline and crystals.  They appeared so-so but I never second guess until they are cleaned up so I usually take them home anyway.  After about 4 hours there, and realizing I had a small bucket of cool garden rock and some potential keepers, I decided to head out another direction and continue to prospect for later this or next year.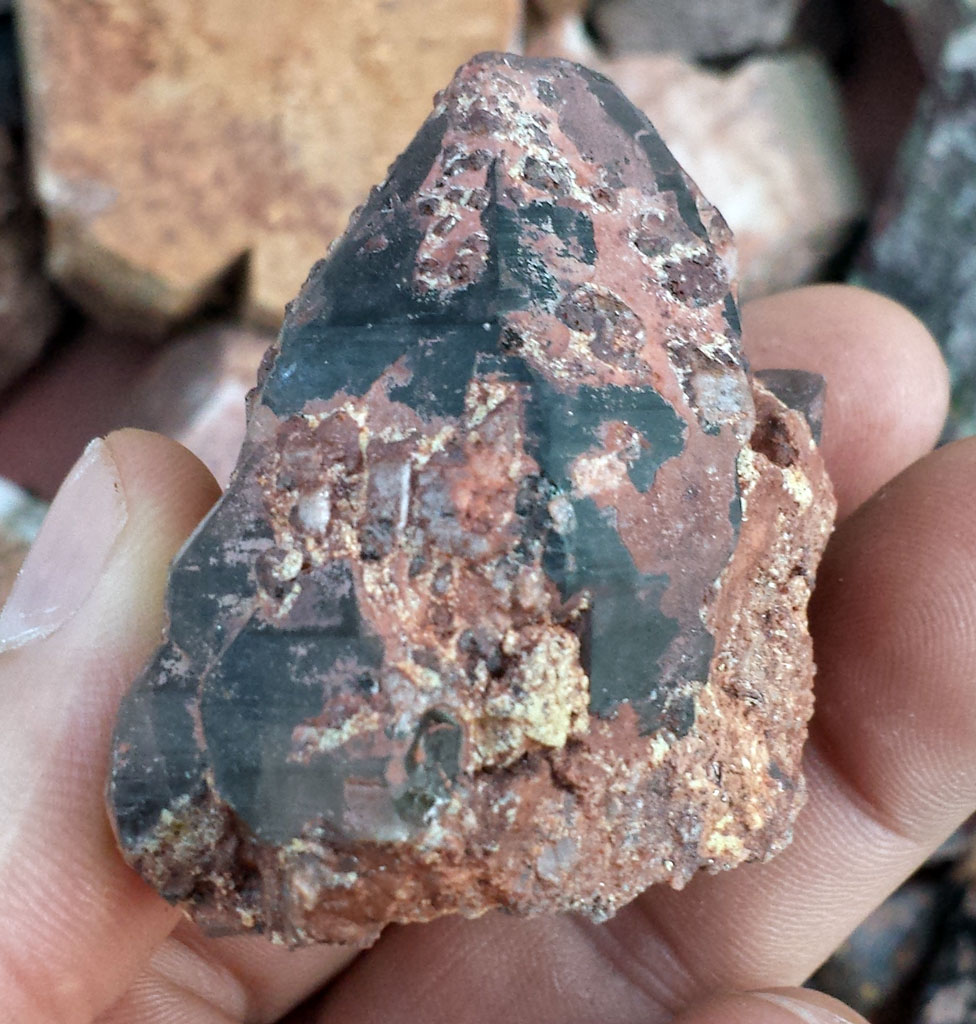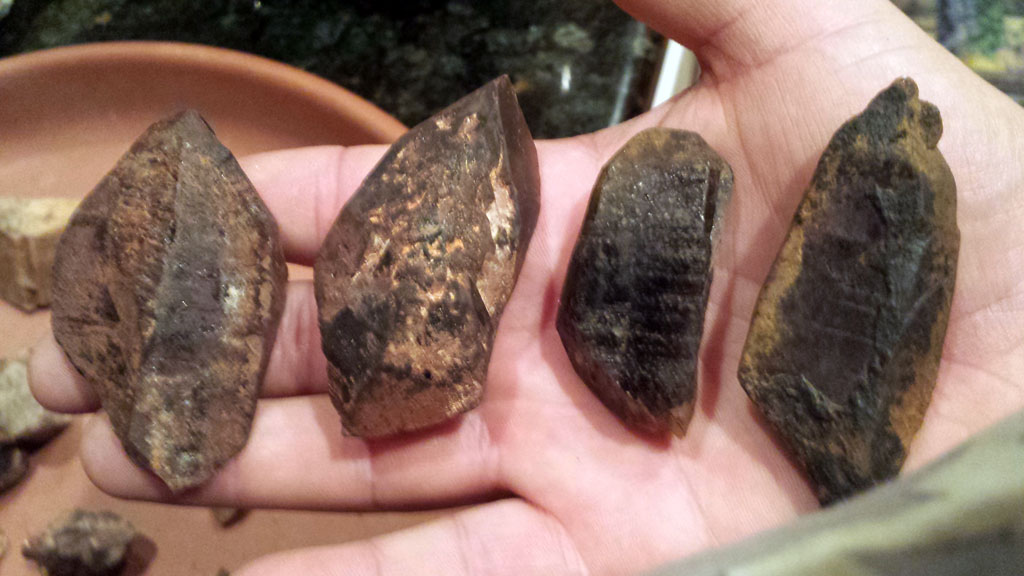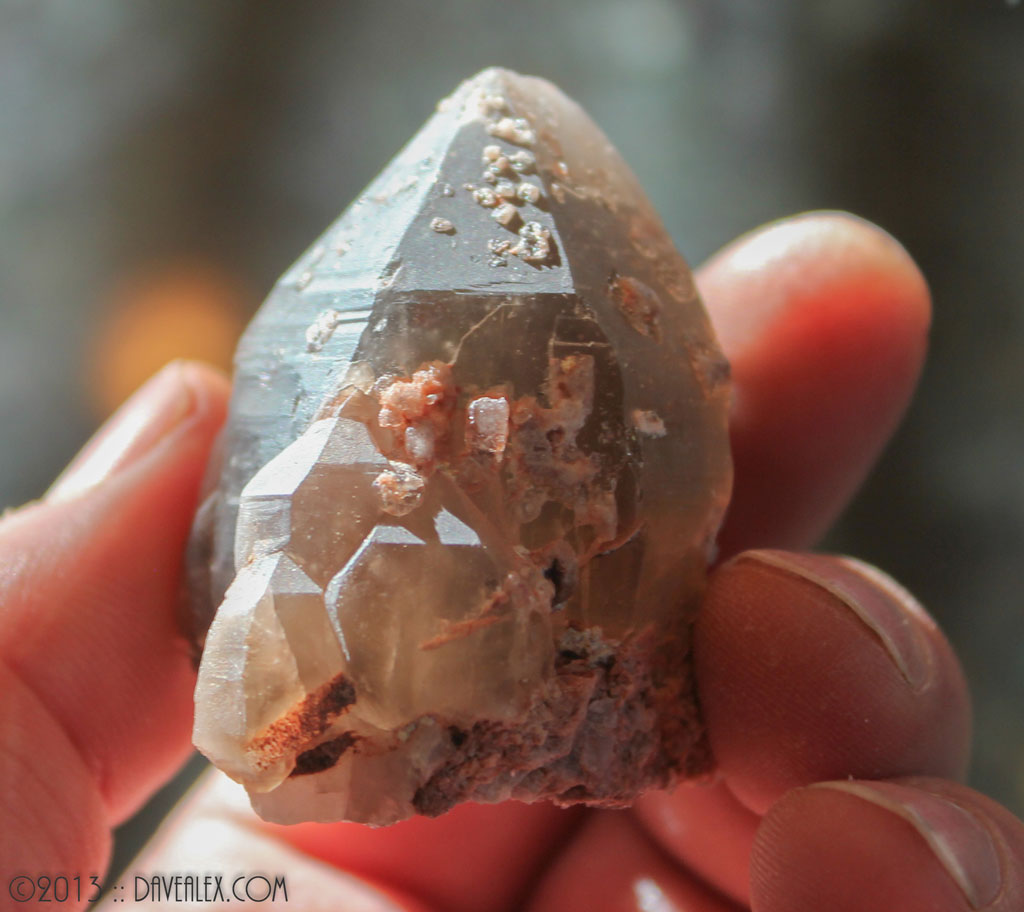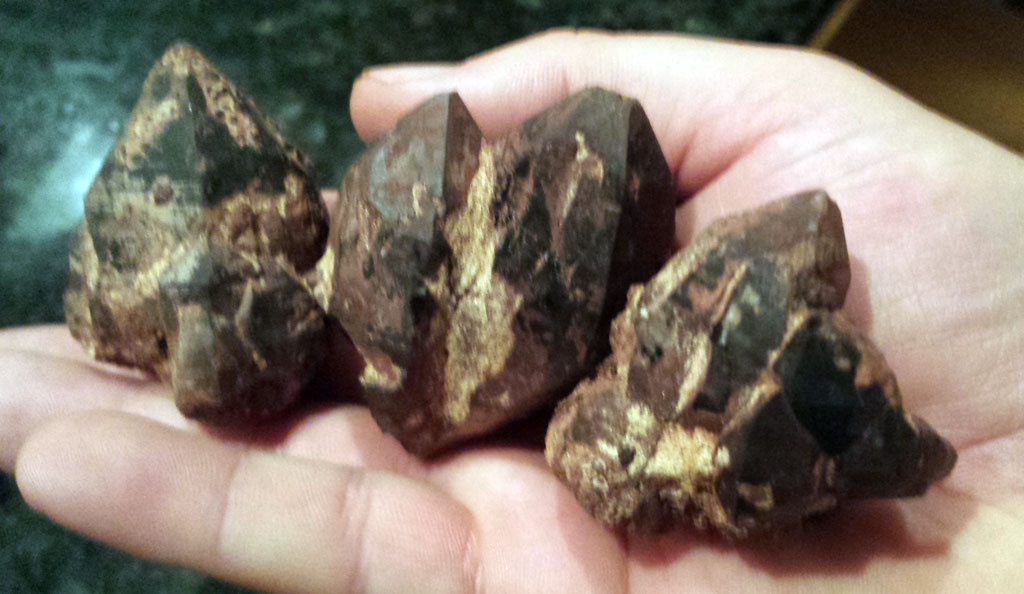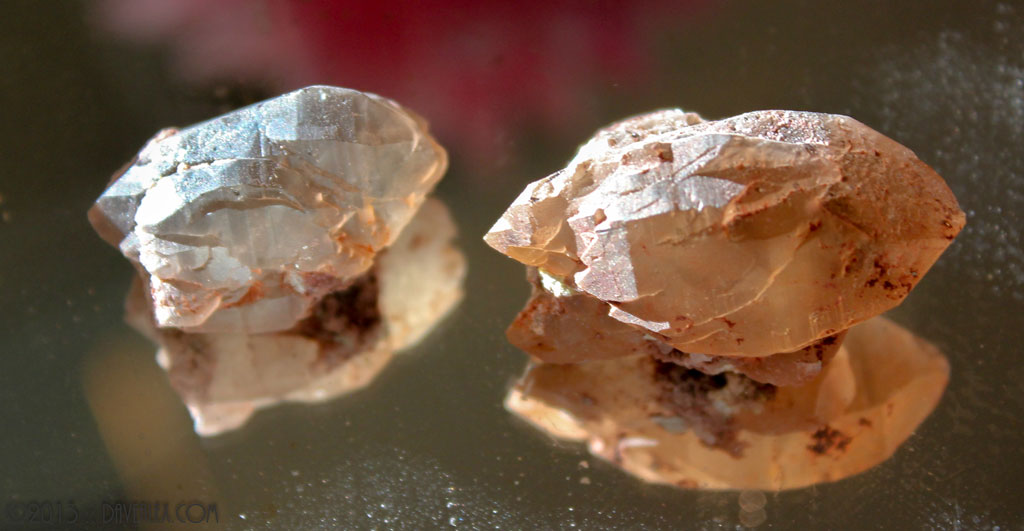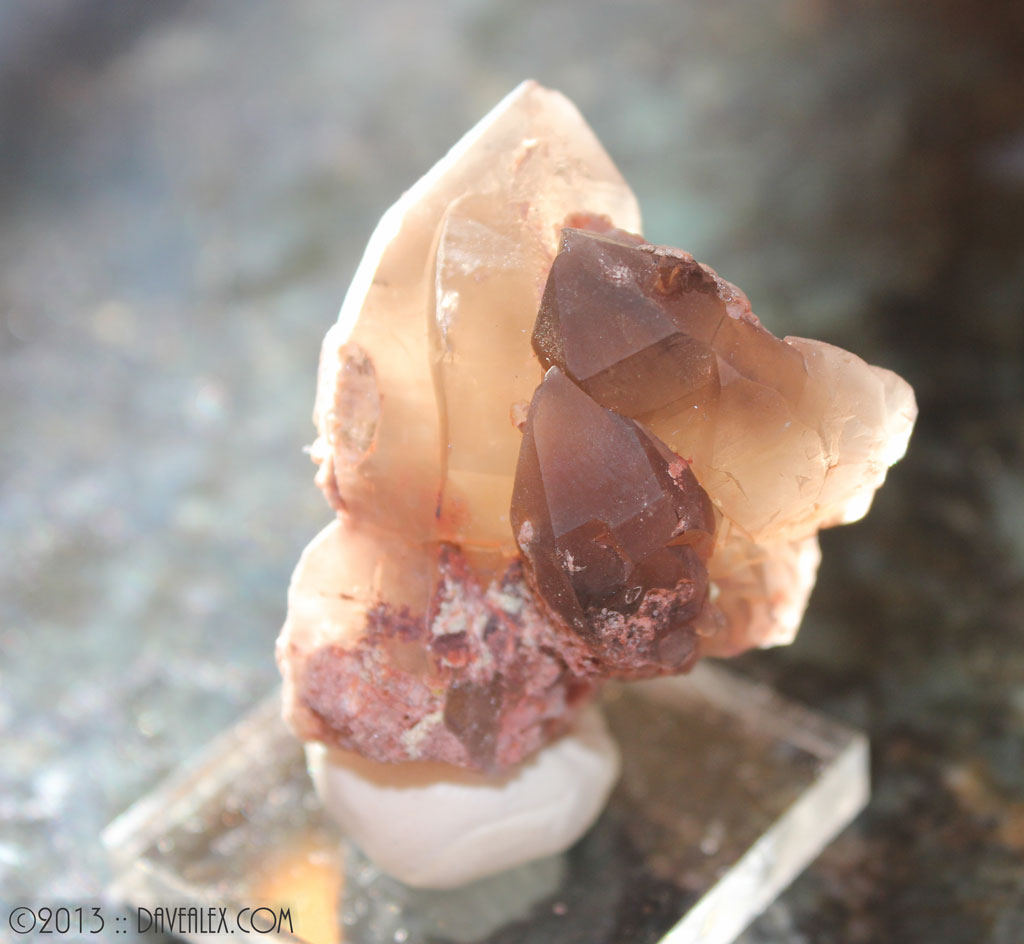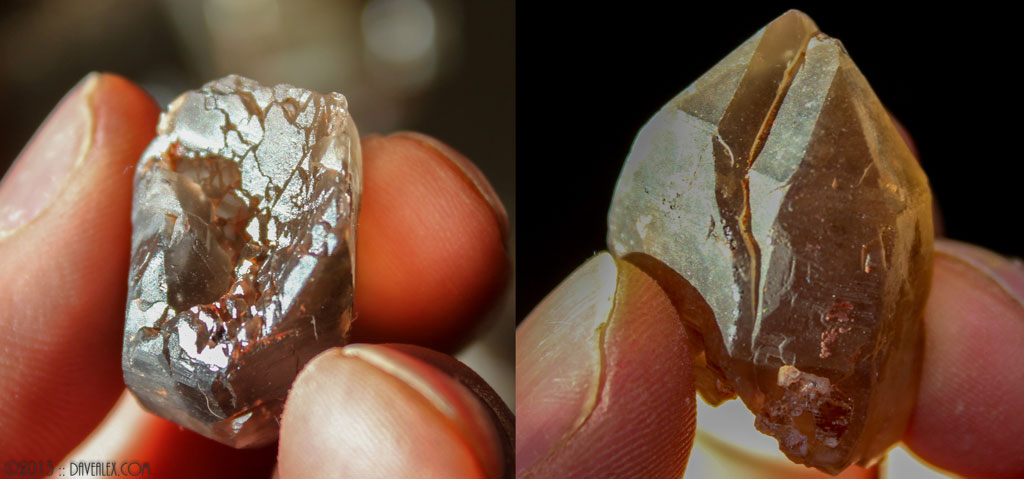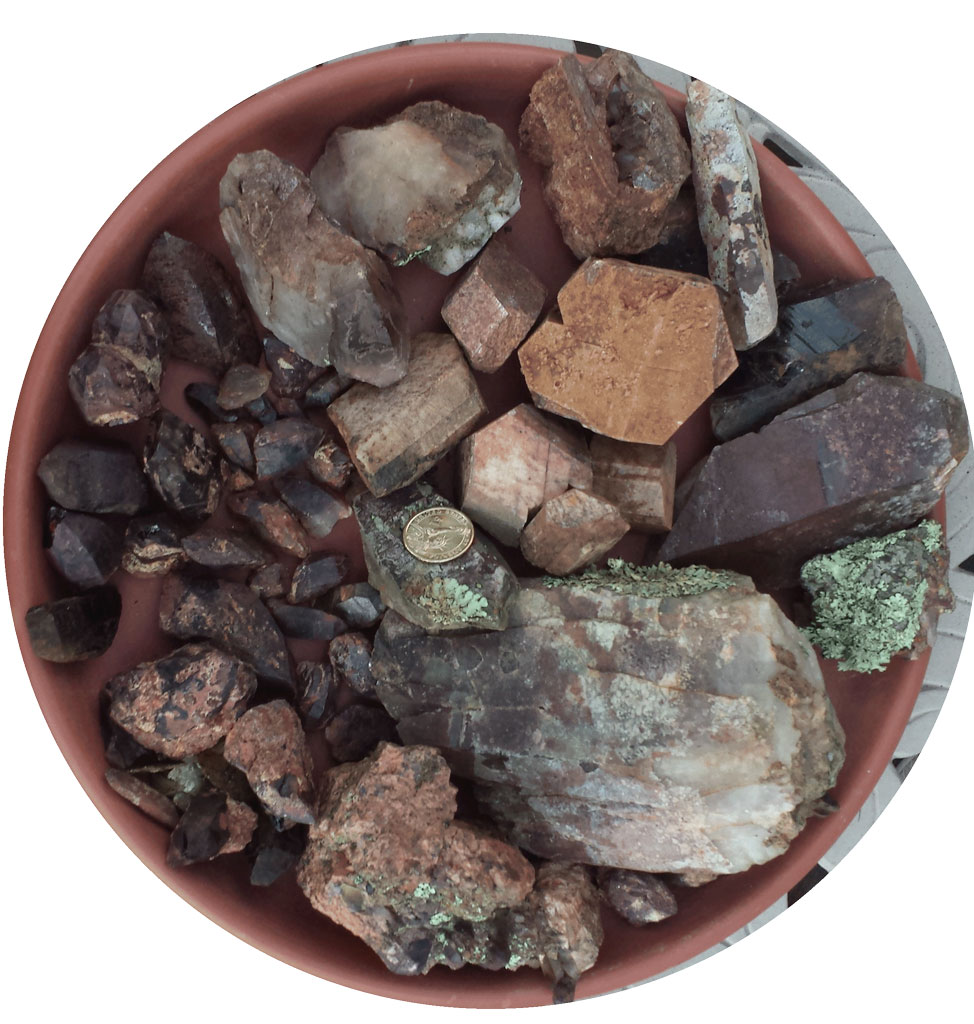 I especially like the floaters as they all have lichen and look great in the garden with the rest of the shards and other pieces I've brought home over the years.  They will also remind me of the pocket that I was 50 years too late on!  LOL!
I've just started a Phosphoric Acid bubble bath.  My friends from the CSMS procured a gallon of the acid that they were kind enough to sell to me and I'm excited to use this in a crock-pot bath to see about cleaning these heavily stained crystals.  This is my first time using Phosphoric Acid, so I can't wait to see the results; if the crystals aren't embarrassing, I'll post some cleaned-up pictures!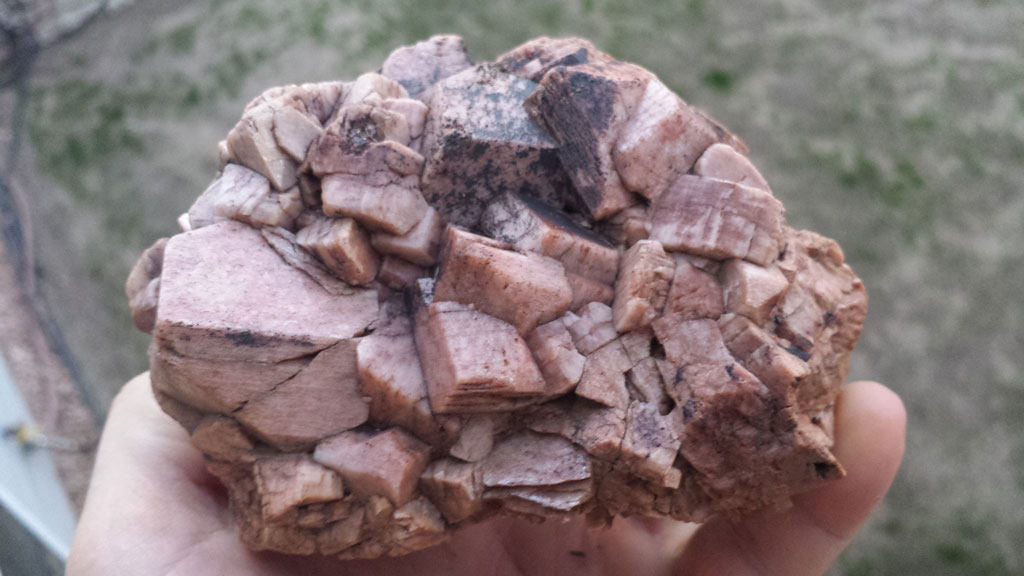 On my way back to the car I found this microcline cluster sitting by a tree.  Usually that means it has rolled down hill from another's diggings; but I followed it up.  There was what appeared to be a very small digging up the hill; too small (so it seemed) to have anything cool like this come from it (or the person would have dug more); so I don't know.  The diggings were VERY old again, so perhaps I'll check it out on a future trip!