Lightning is one of the things I look forward to most during Spring and Summer months!  I love photography and have been able to get some nice lightning strikes normally with my digital SLR camera.  Lightning on a cell phone isn't that difficult, however, assuming you have some know-how and a more advanced camera app on your phone.  There is certainly luck involved, but a little technical knowledge and a cell phone with advanced options can allow you to catch Mother Nature's natural fireworks!
Firstly, safety is most important.  Being on a porch or anywhere outdoors is unsafe. Being under a tree is unsafe.  Being next to a fence is unsafe.  Being close to metal underground piping is unsafe.  I think you get the point!  The safest place to photograph lightning is inside of a house (through the window) or in a vehicle with the windows up.  You don't get wet that way either!  
Lightning photography is dangerous and lightning isn't very forgiving (i.e. is deadly), so please be safe!  
The key to capturing lightning, given you can't predict when it will occur, is to open the exposure on the camera so you can capture several seconds at a time.  Only certain phones allow for this, but newer Android phones seem to be leading the way–it is called "Pro Mode".  Different phones have different options in Pro Mode:
Being able to open the exposure for several seconds is helpful
Lowering the ISO and/or aperture (f-stop) to let less light in is usually helpful, especially if it is still dusk
Because the camera is taking in light for a longer period of time, there is no way a human can hold the camera still, so you will need to place it on a window ledge, the ground, or something else to keep it absolutely still
Focus for lightning needs to be exact.  Usually your subject is (better be) far enough away that you can choose manual focus and set to infinity.
My Samsung Note 5 camera allows for control of the focus, ISO and Exposure, so I lowered the ISO to the lowest setting (not Auto), changed to manual focus and set to infinity, and chose 4 second exposures.  I then positioned the camera on the ground and/or window pane so it would be absolutely still and repeatably pushed the trigger.  If you have a rapid fire mode, this could work instead of the longer exposure as well.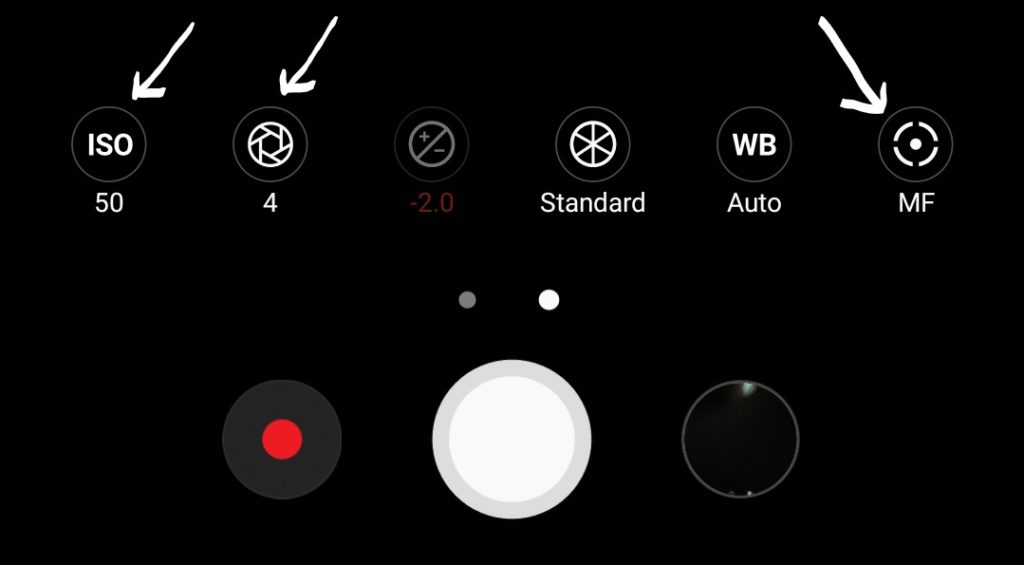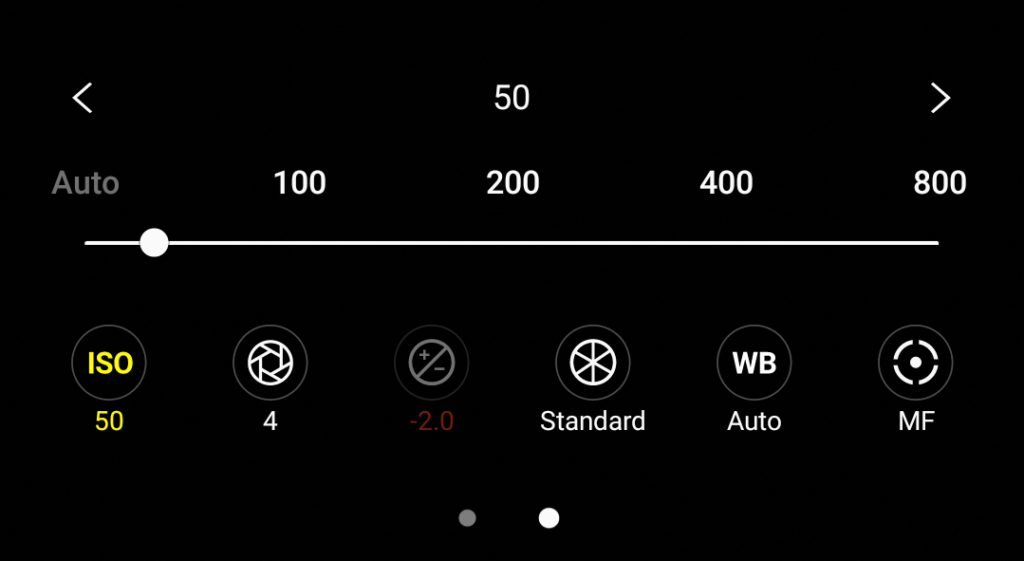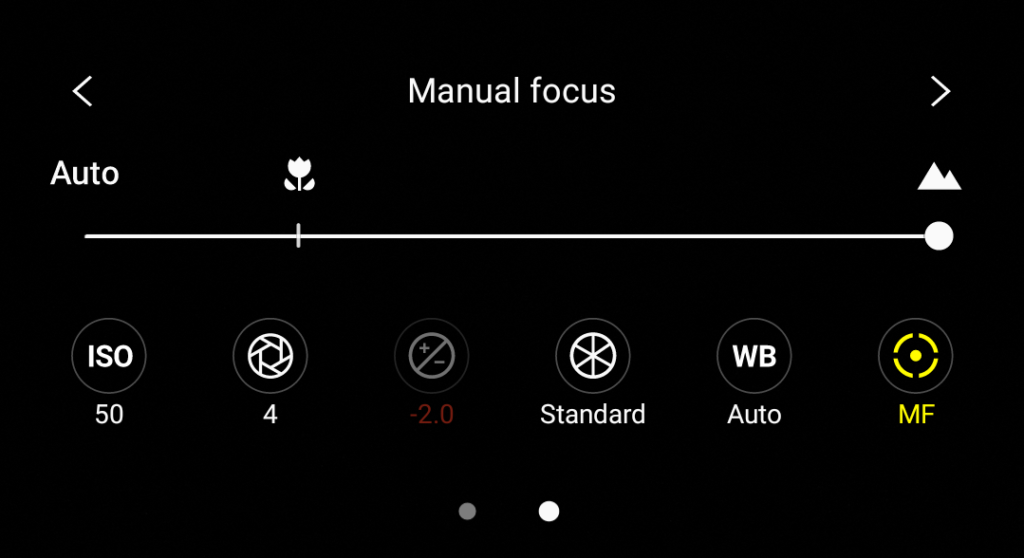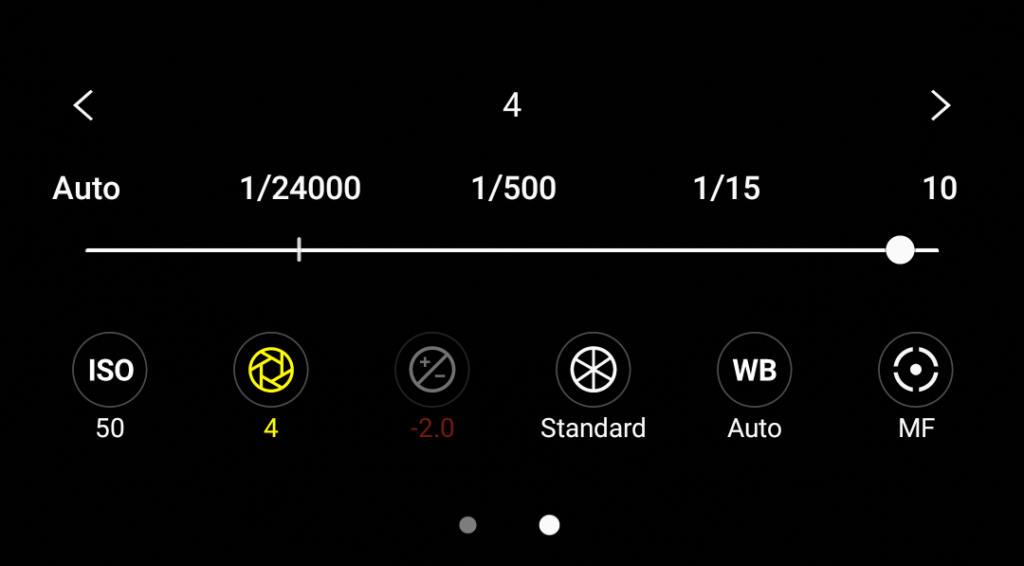 TIP!  Lightning tends to occur (rule of thumb, definitely not scientific) at regular intervals, so i often count the amount of seconds between each bolt.  Once I get within 1-2 seconds of when it "should" occur, I open the shutter.  I also just continuously trigger the shutter so it is open most of the time.
So now that the setup is out of the way, here are some examples of lightning I caught and some tips and tricks.