For the second time this year we have the opportunity to view a full lunar eclipse, the Blood Red moon.  I watched the other 2014 full lunar eclipse as well and it was spectacular.  On the Palmer Divide where I live there was a slight haze due to an upper level thin cloud deck, but you could see the moon throughout the night, for the most part, so it was worth getting up and watching.
I set the alarm for 2:45 and the sky looked mostly clear.  I set up the digital SLR camera on the tripod with a 70-200 mm lens.  As with all nighttime photography, it is a bit of a trick to get the settings correct for the camera.  I focused the camera on the moon when it was still full and un-eclipsed while it was nice and bright using the auto-focus feature.  This is much easier to focus than when it is eclipsed and you have to guess.  Note that all the way out with focus does not mean infinity and will be very out of focus.
Once focused, I turned off the lens auto-focus and image stabilization (which will vibrate the camera making it a little out of focus i.e. fuzzy).  With the moon full it is very bright, I used a f/stop around 7 and 1/100th of a second exposure with an ISO at 200 or 400. Once the moon was eclipsed it was very dim and I needed a lower f/stop (lowest possible for the lens to let the most light in as possible) and I used an 800 ISO and cranked up the exposure to several seconds.  With more expensive faster glass you can get away with less noisy values, hopefully someday I'll have this option!
I took these first few pictures in the late evening well before the eclipse with a Meade ETX-125 telescope.  I didn't have the T-adapter to the telescope so I used the normal eye piece connector, which worked but I had to hold the telescope steady; which obviously won't work in low light situations so I didn't get any close up shots of the Blood Red Moon during the eclipse with the telescope.  Due to the magnification, I couldn't get the entire moon in the field of view.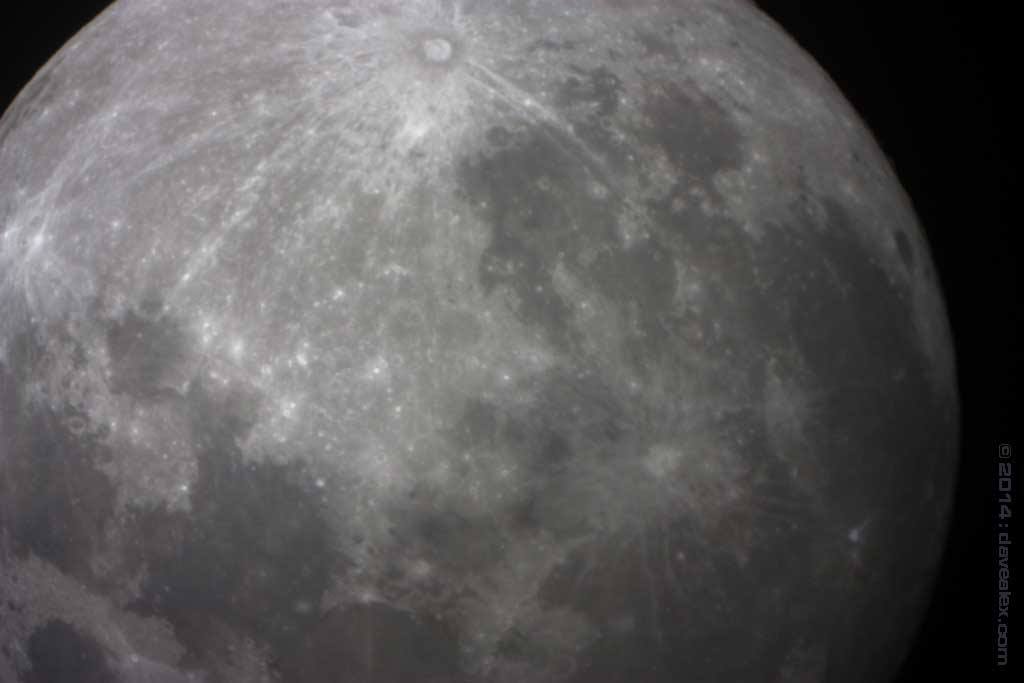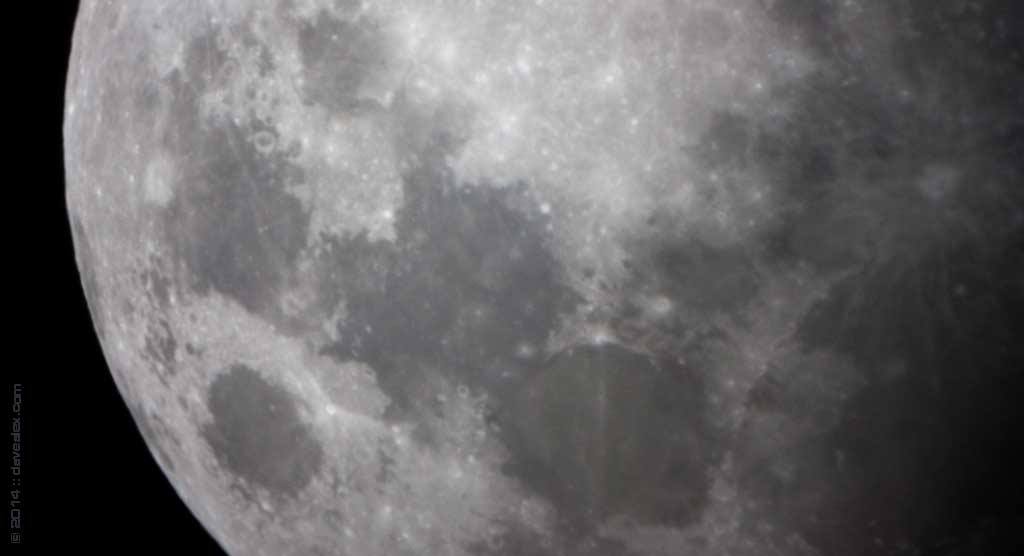 I started viewing the moon about 2:45 am and about 3:15 the eclipse started.  I watched until about 5 am when the moon started to set behind the forest canopy.
The hazy cloud deck made viewing by eye difficult, and with the camera I still was able to see the eclipse but the definition was poor.   As the morning progressed, the cloud deck started to evaporate and the moon, for a little while, was more defined.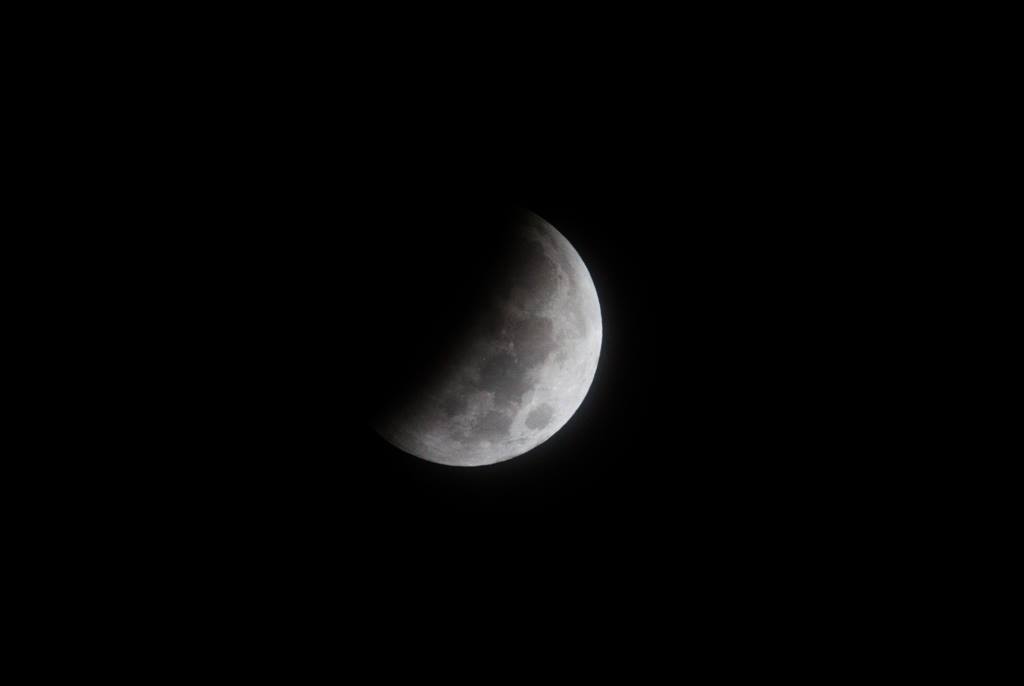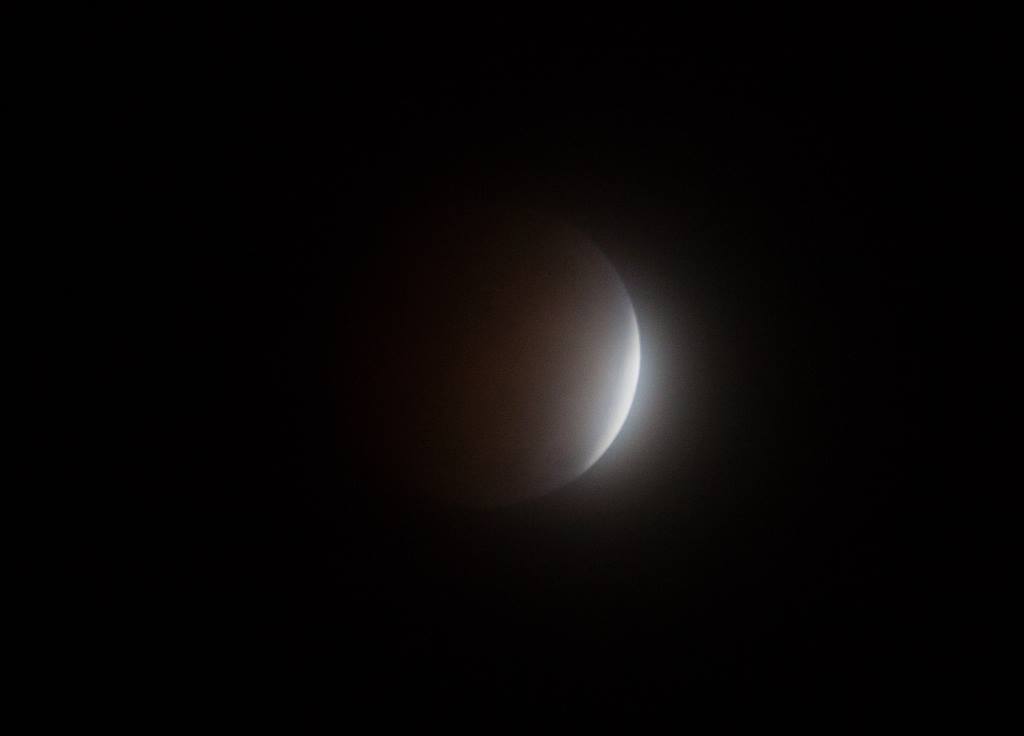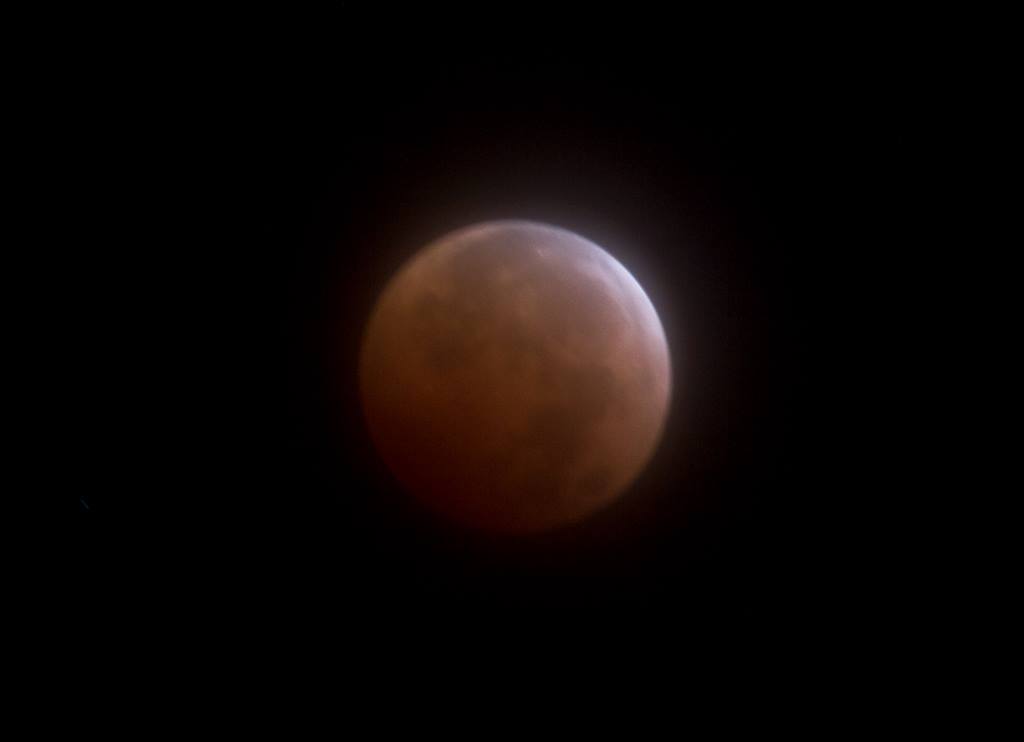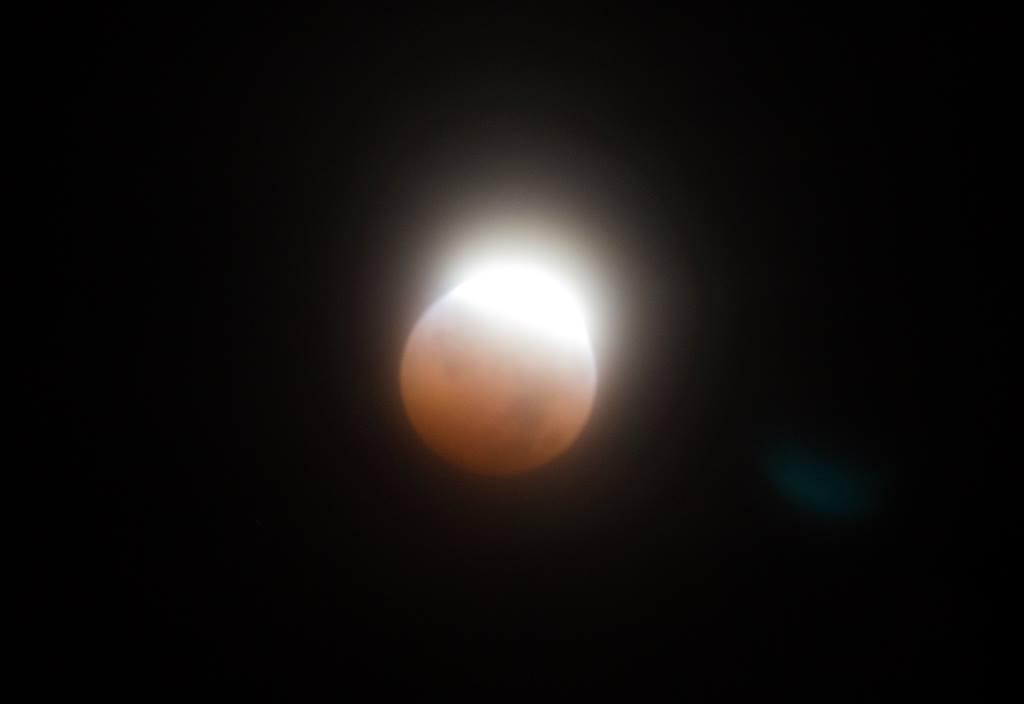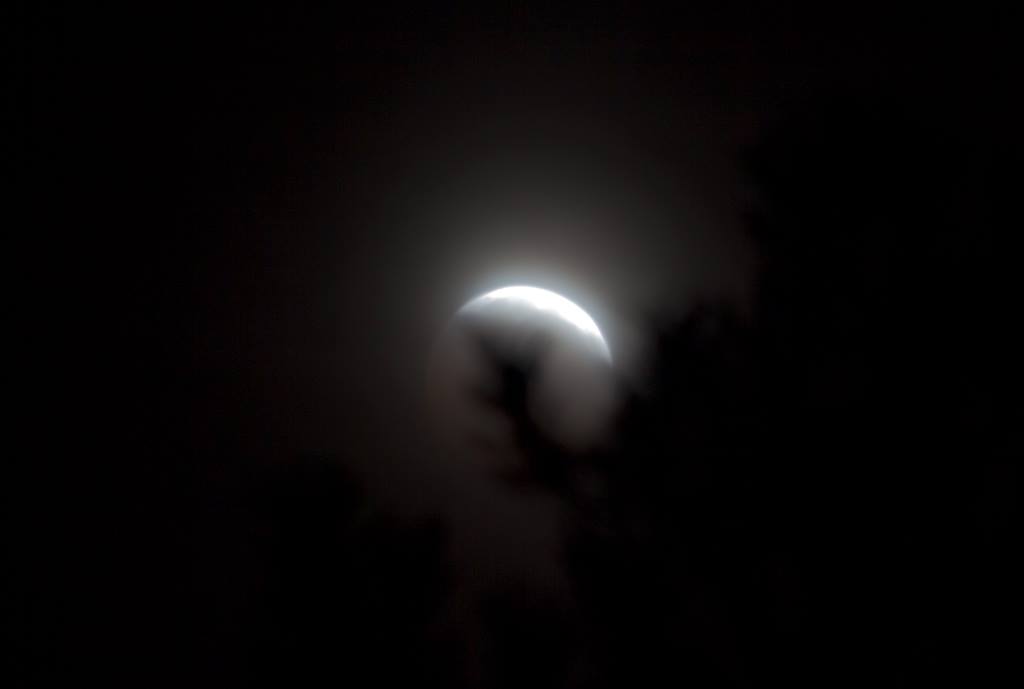 Was a wonderful evening and a rare event to see the Blood Red Moon!