Here are some music videos for my bands.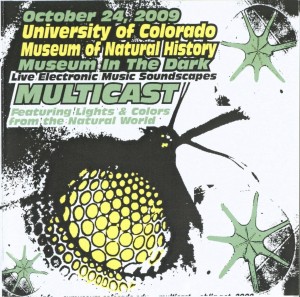 Multicast was able to provide soundtrack music for the "Museum in the Dark" opening at the University of Colorado Museum of Natural History.  This was a fabulous showing of great paleontology and geology, especially with the "spooky" atmospheric music ala Multicast with Charles Balas.
You can listen to the show in 192K MP3 format.  Download a printable CD cover.