I love essays and proofs but haven't been collecting that much lately due to other hobbies.  I still do some searching every now and then, however, and lately I came across these great two Bank Note Essays.
I believe these were produced by the Banknote Corporation of America, or perhaps the Bureau of Engraving and Printing.  They were giveaways (lottery) at the World Philatelic Exhibition of 2006 in Washington D.C.
This first one is the reason I bought the lot; it is an excellent engraving reminding me of the American bills.  It takes (or at least took) many different Engravers to make a stamp or bill; this was by design to prevent counterfeiting as one person would not have all the engraving skills to produce a perfect bill.  Thus it would take collusion to counterfeit which is much less likely.  This first design measures 65mm (overall 105mm x 115mm) and is on Ivory Bond Paper.  I suspect it will become an album cover/artwork for Multicast in the future!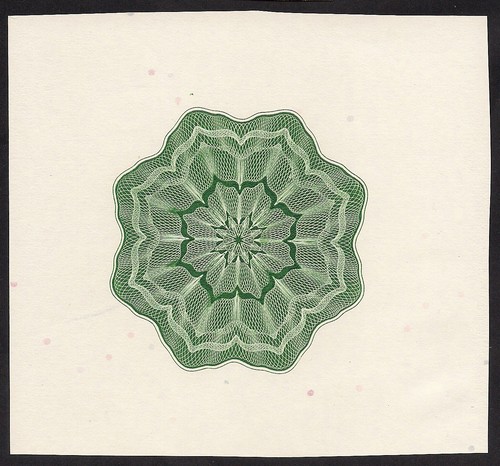 Here is a close-up shot of the center…the detail is fantastic!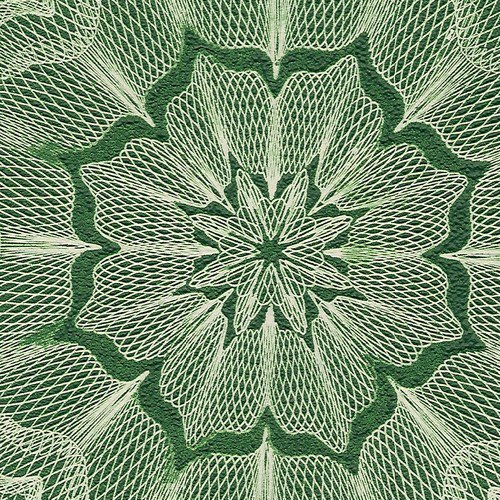 The other engraving / essay was sold as a Revlon Corporation Essay.  It is cool too; but not as cool in my opinion as the previous one.  Again on Ivory Bond paper and measures 36.5mm x 49mm (overall 62mm x 70mm).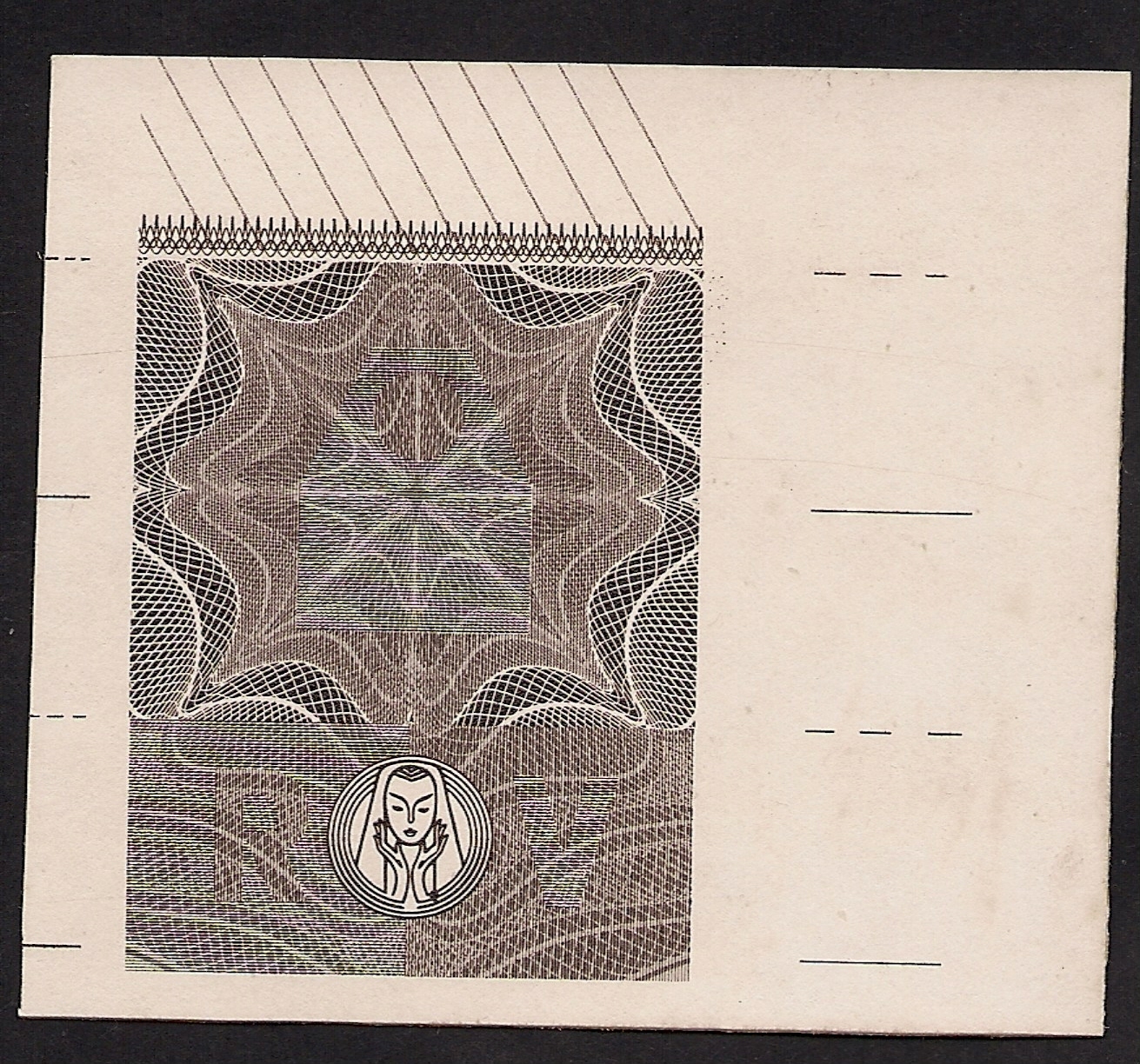 Here is a closeup…