Need help from all of you with Mycology expertise!  With the steady stream of precipitation this year we've had green everything all summer long; the first time since 1998.  We went out into the back yard forest last night and discovered that mushrooms are popping up EVERYWHERE!  I will capture more in the upcoming days but these were some of the different mushrooms we have thus far.  We typically only get the large puffballs, which we have a couple in the front yard right now.
There are a bunch more varieties, but they are all pretty much brown and mostly smaller; pictures didn't come out too well.  These are the most interesting ones…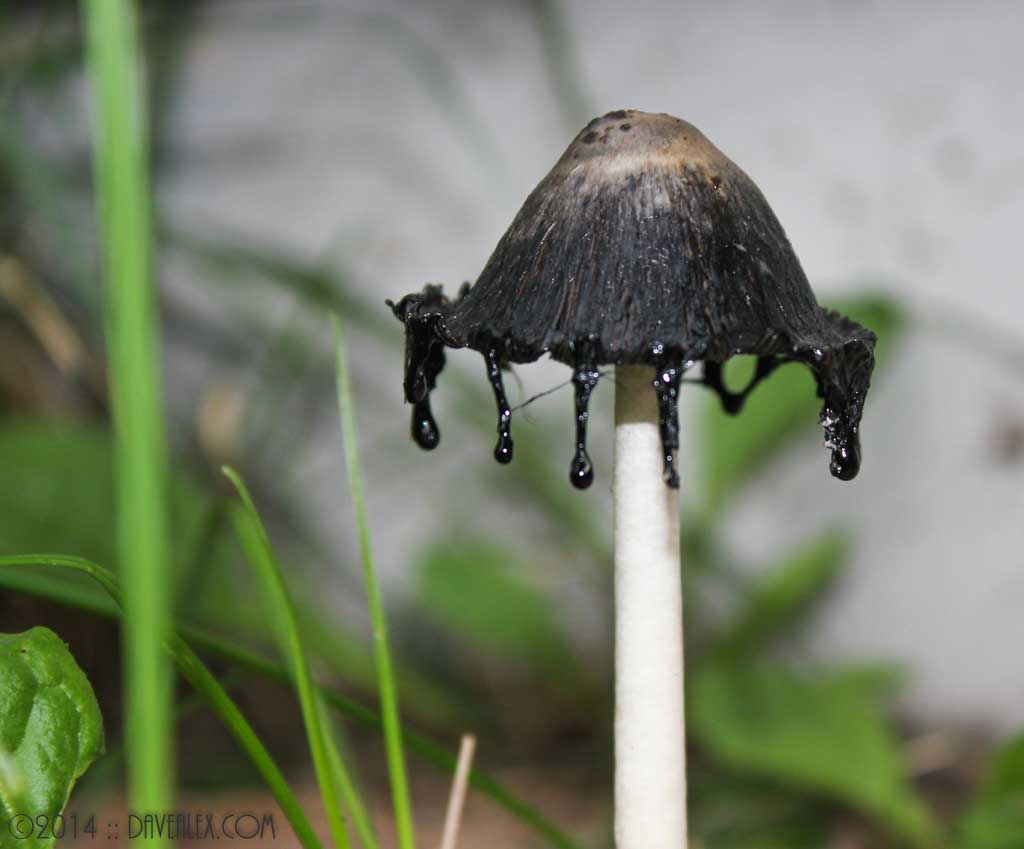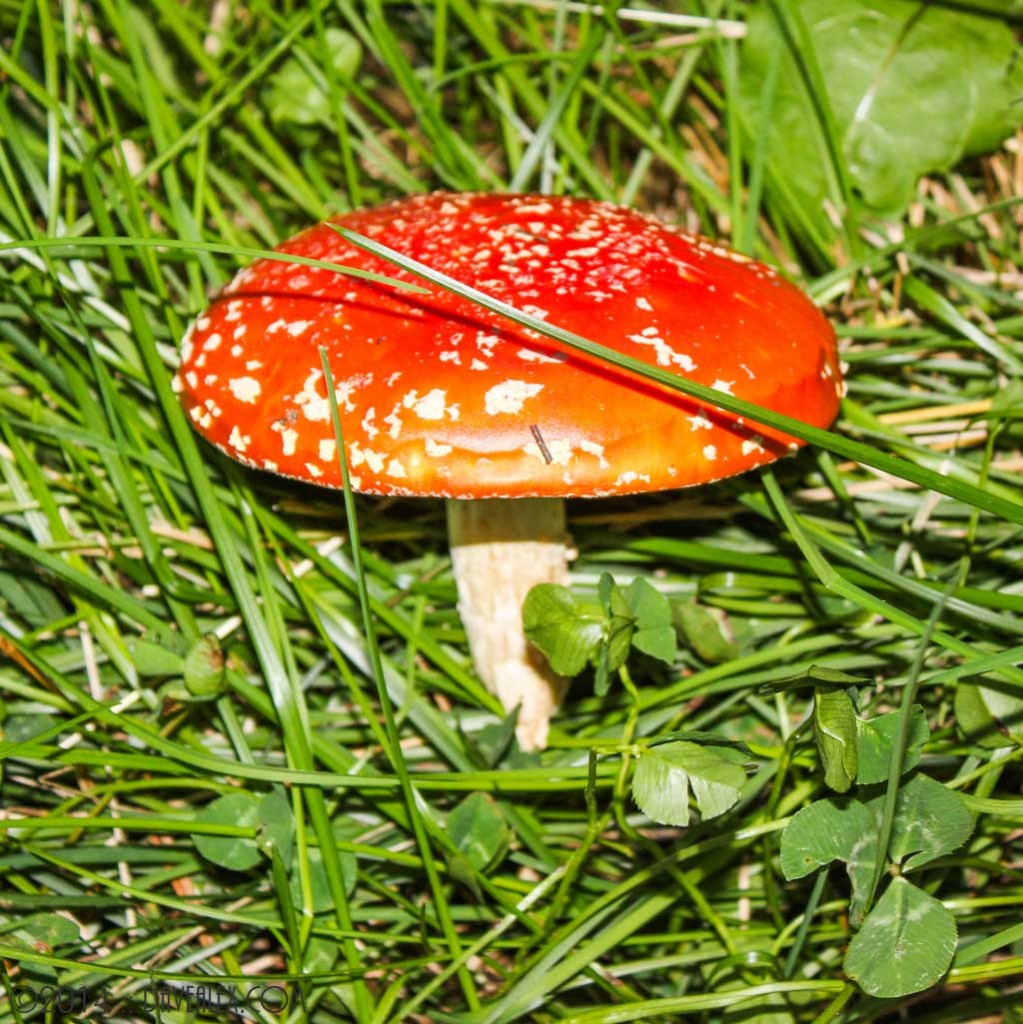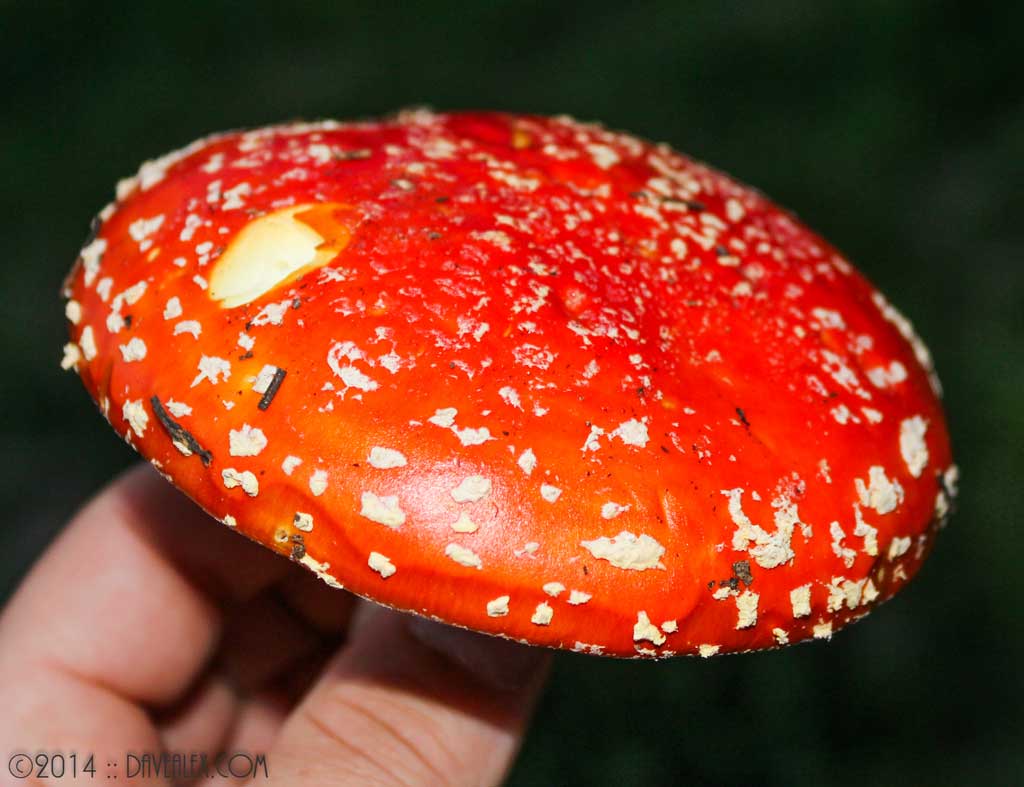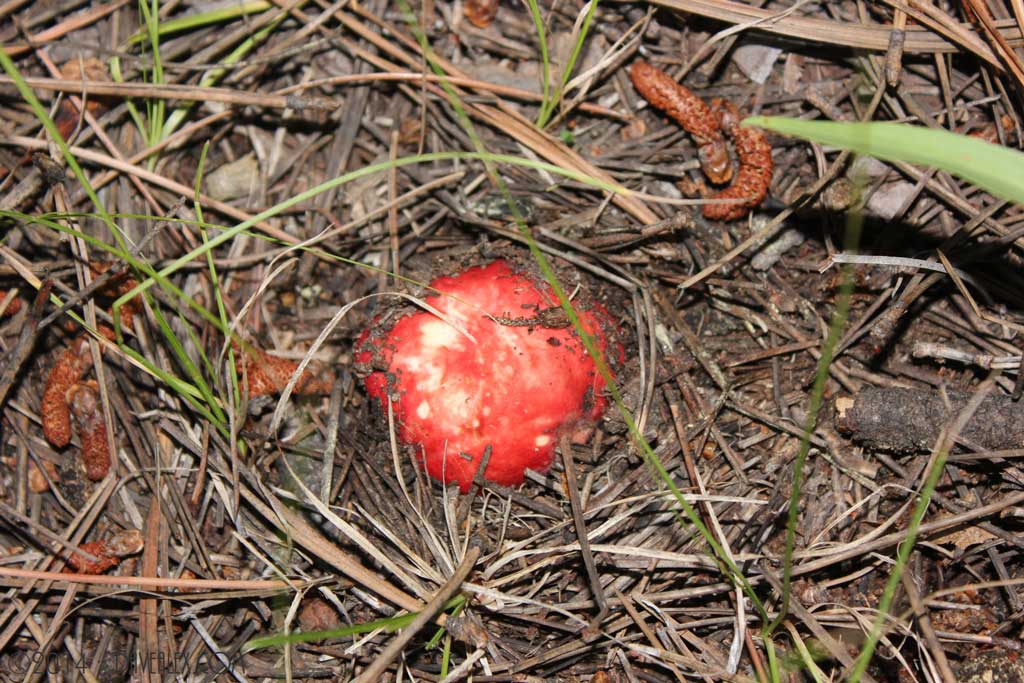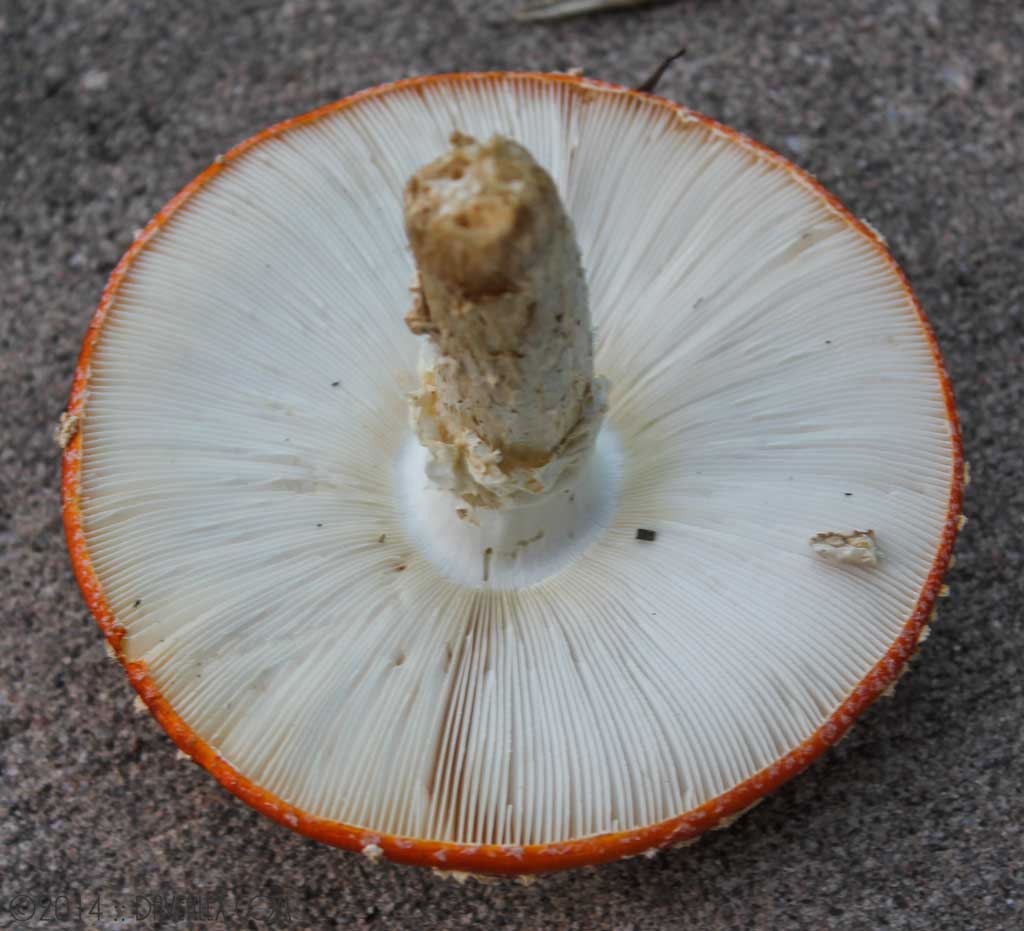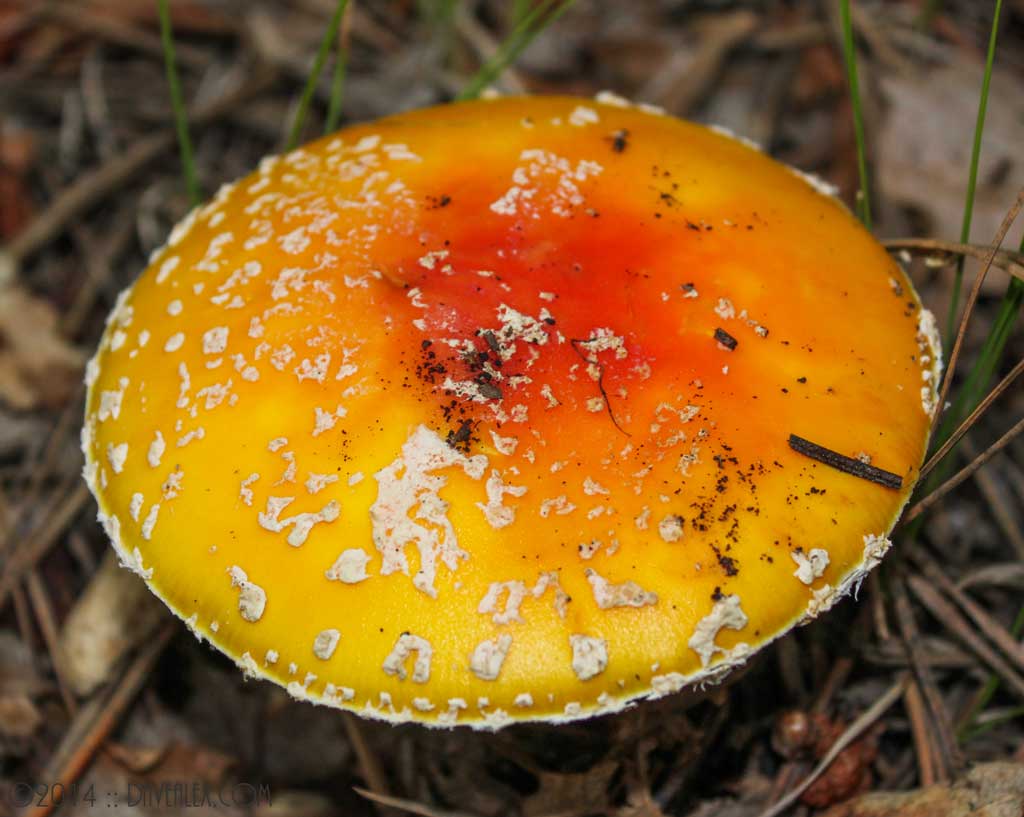 The next two I believe are the same, they are in close proximity to each other.  One is by itself while the other is in a pair.  The cap is about an inch-inch and a half in size.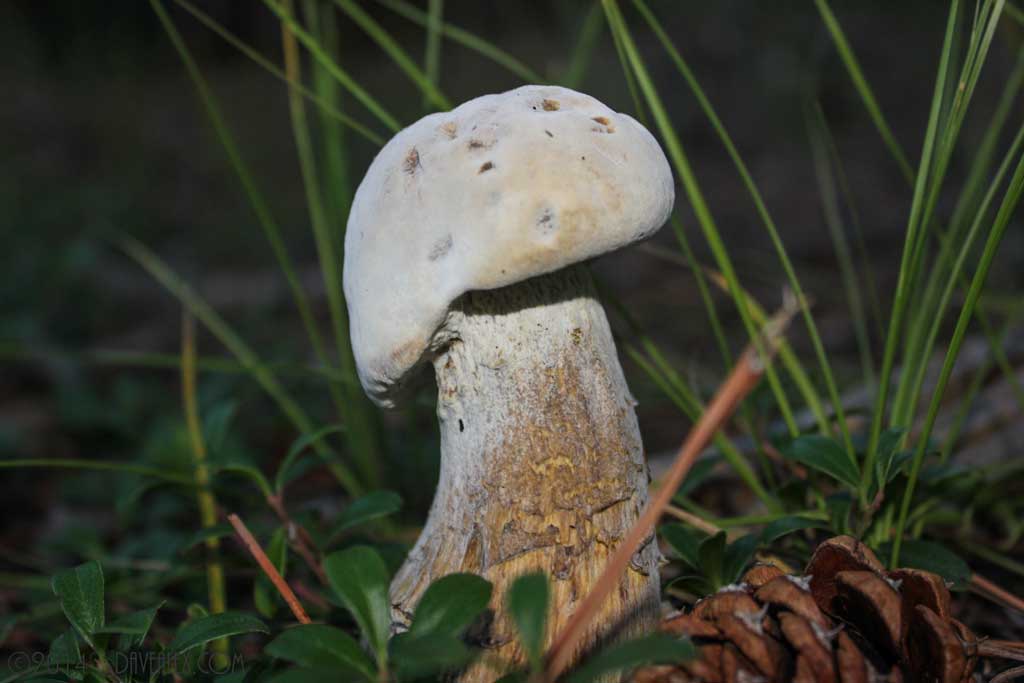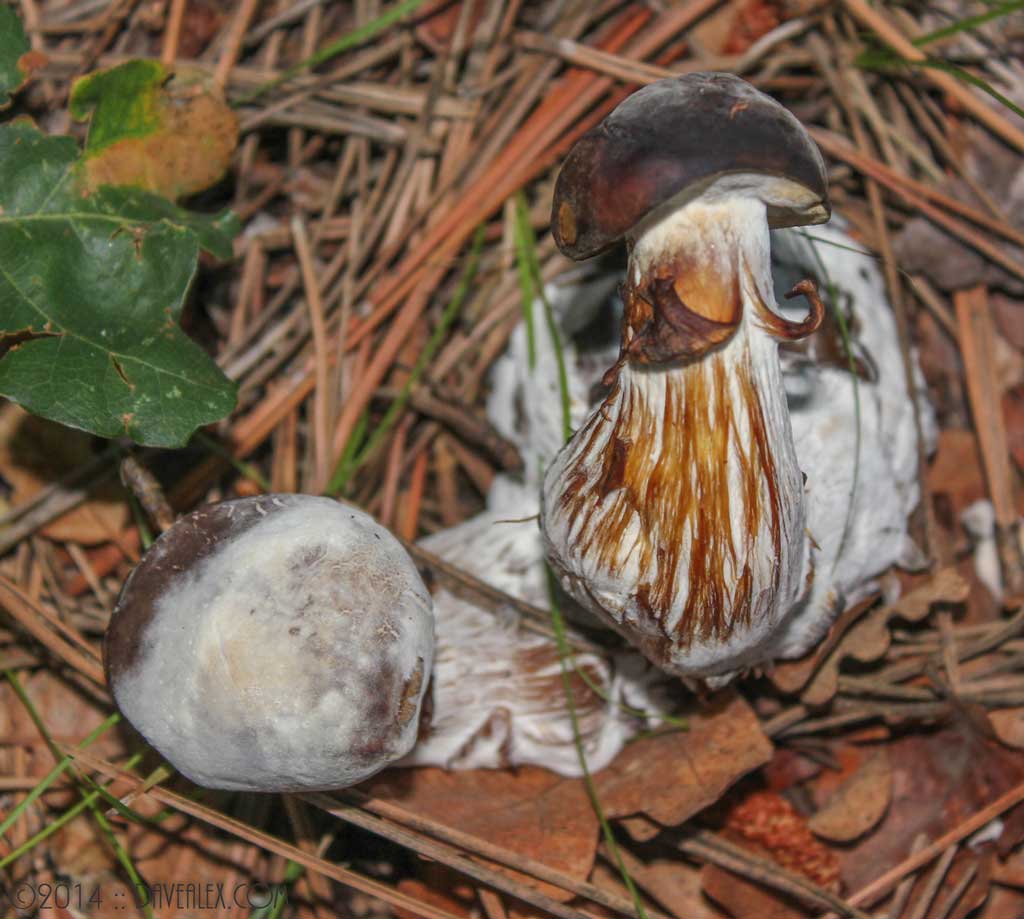 There are a couple of these in the taller grass.  Where the gills intersect with the top of the cap they are at the highest point.  The top of the cap is light brown.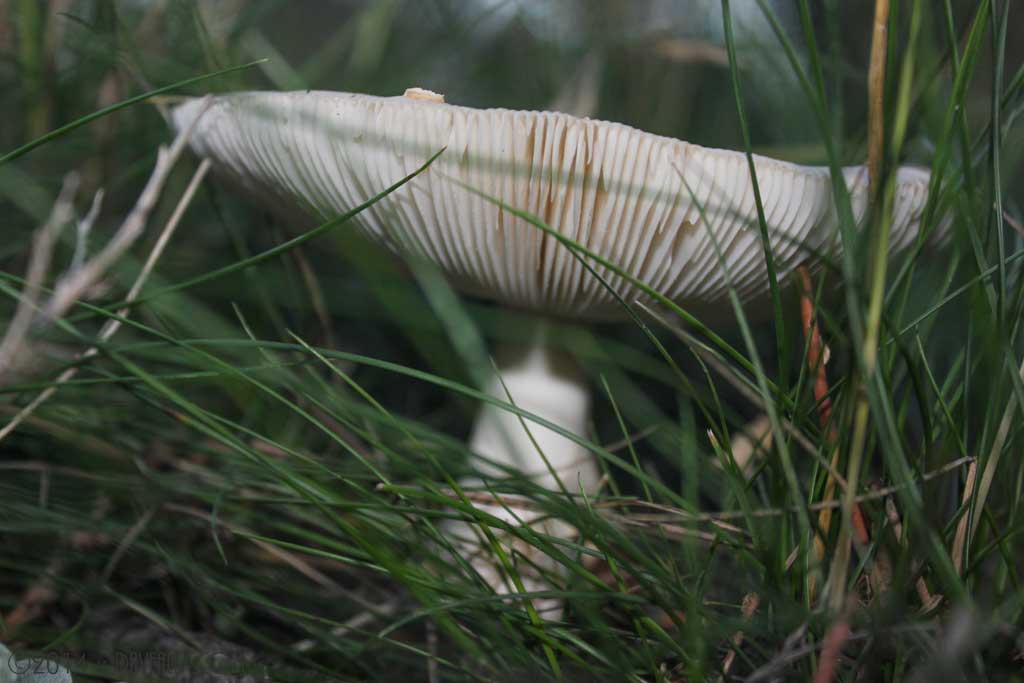 There are about 7 of these growing over a 20 foot semi circle area.  Each cap is between 5 and 8 inches in diameter.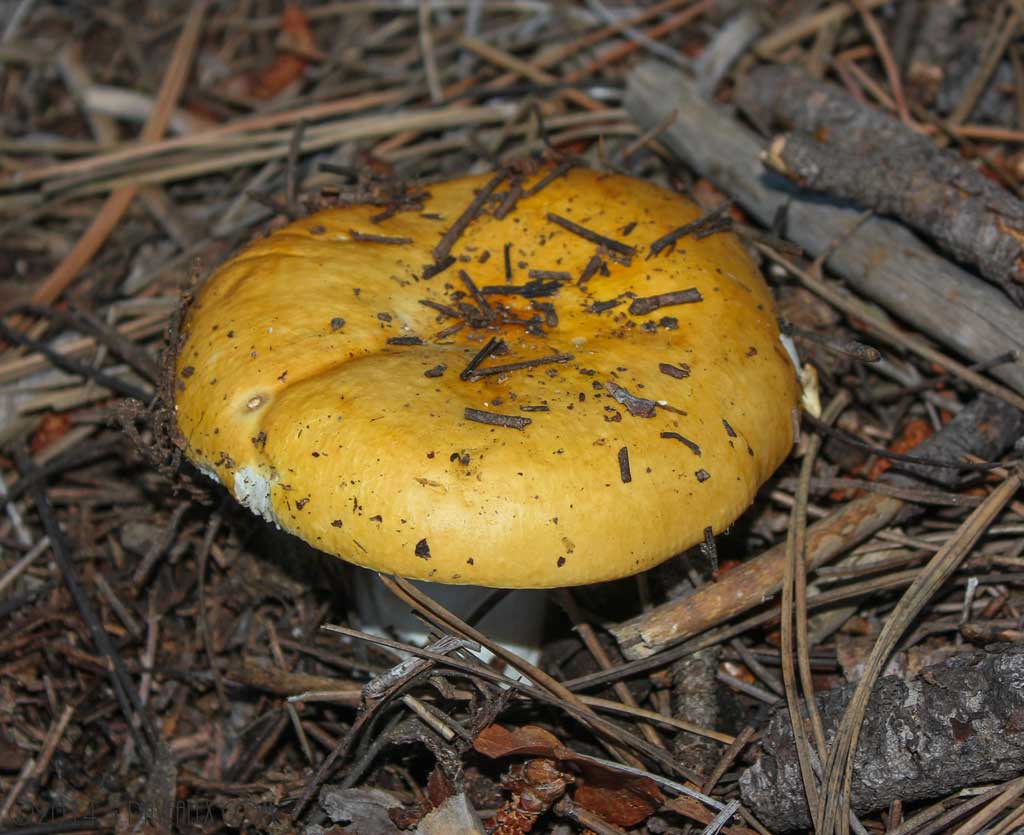 This one was cool, really pretty yellow/orange with white spots on the cap.  I'll check this one again in case the cap opens up in a few days.  The cap is about 2-3″.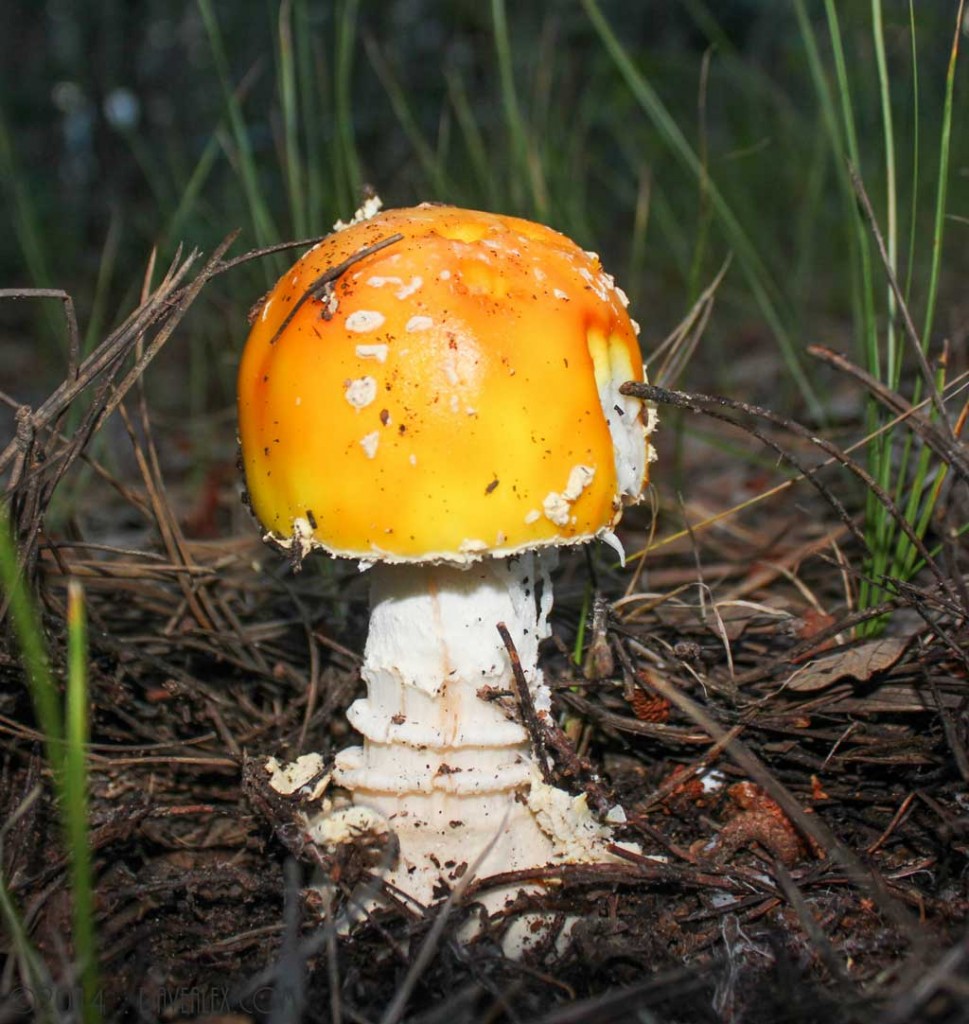 UPDATE.  Several days later I made a trip completely around the yard.  There are a ton of mushrooms, they are everywhere!  My neighbor came out and asked me what I was doing; then he pointed me to a few in his yard too!
Puffball Action!!!