I first discovered the ghost town of Aroya Colorado while spotting storms, but I was unable to explore due to a tornadic supercell bearing down on us, so I chalked this up to investigate the next time "I was in town".  I was again chasing but the storms were not firing, so I decided to stop by and check out this old ghost town.  During my initial drive by I only noticed the school building from the road and I thought the town was a farmstead; I didn't realize there was a abandoned townsite to explore!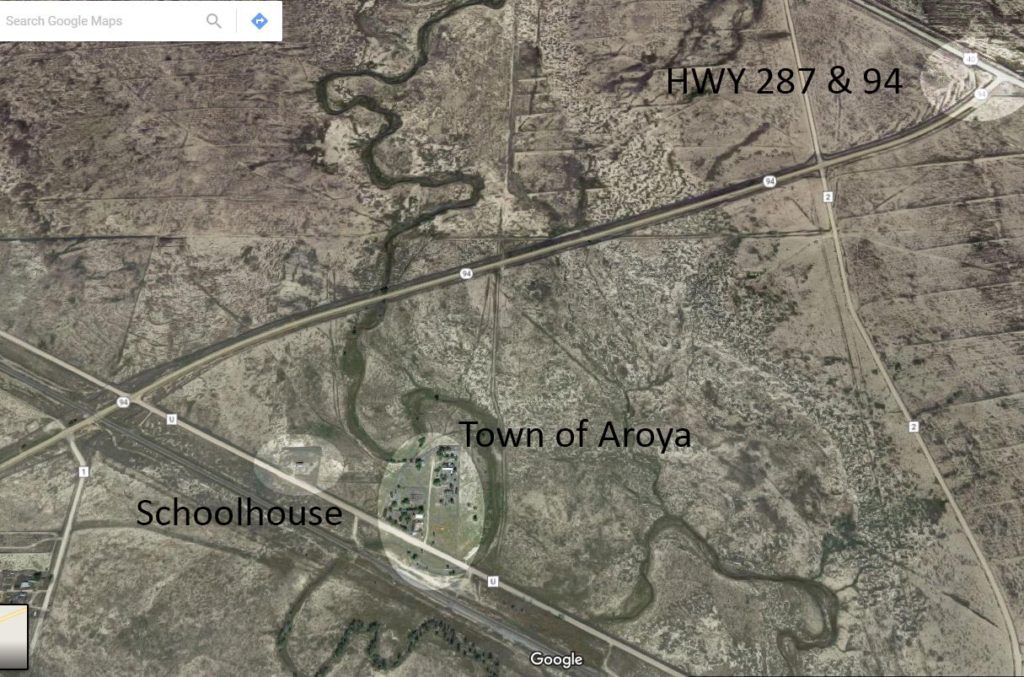 Aroya Colorado was founded in 1866 by Joseph O. Dostal who was a Bohemian Immigrant (I had to look up Bohemia, which was a country about where modern Czech Republic is).  Like everyone coming to Colorado in those days, his dream was to open a meat house in a mining community, but he ended up homesteading a ranch on the Colorado plains (which is still in operation today, two cowboys were on horse herding cattle when I stopped by).  By the early 1900s the town was thriving including a train depot (this was a watering station for the Kansas-Pacific Railroad), blacksmith, feed store, lumber yard, hotel, school, bunk house and many homes.
The demise of the town occurred due to common changes impacting many homesteaded pioneer towns, the state highway bypassing town and the train company having better days.