A holiday tradition is to create a top music list for the year.  A group of old DJ friends and I push around our favorites and then rate each other on stuff we've never heard.  The rule is 10 albums, so I added 20 releases.  Typically its the hipster millennials that have all the "cool" obscuro stuff no-one has ever heard of, but sometimes us old guys punch in a surprise or two…
Here's 2015's list for those that missed it, or for those just wanting to hear some more classic tunes!
Top Album of the Year
Multicast – Multicaster + Iron Feather Journal #21
Out comes the collective work of Multicast from the last 10 years.  Released as a limited edition with the Iron Feather Journal #21 produced in Japan.  Starts off Chill, then gets tense and Acidic, and ends in Chill.  Just when you thought the genre had played out since every hipster has a 303 knock off, acid techno with the real vintage machines as only Multicast can pull off!
Check out the article I wrote for the zine describing my collection of Vintage Phonographic Toys!  I'm sure not complete, but pretty comprehensive if you're into dropping needles!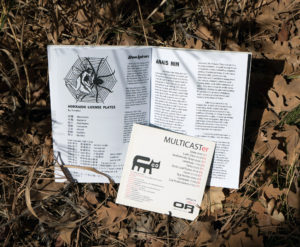 Ambient :: Acid :: Psychedelic :: Acid :: Dub :: Electronic
Top Music Video of the Year
Multicast – Faster and Faster
World famous material-disco-man Peter Brown puts together an amazing sci-fi adventure to the acid beats of Multicast's Faster and Faster off of the newest album Multicaster. Entertainment beyond the borders of Earth!  Check it in HD!
Top Single of the Year
Room 506 – Red Embers / Drop Out
Someone put some cool old footage in these videos, kudos.  The popular track is Drop Out, which is an industrial and techno dance floor smasher!  Love it, but I prefer the flip side, Red Embers, which to me is a spell!  That is probably my top track of the year.  The vinyl was limited to 500 gorgeous orange marbled vinyl with a straight black repress. Shipped from Germany for $5, not sure how the seller figured that out!   I got one of both! 🙂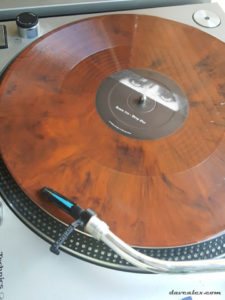 Top EP Of The Year
Etapp Kyle – Lyrae
I love the melodic lines through these moderate dance tracks.  The b-side is my favorite but both sides are great!  Etapp Kyle has some great podcasts and other EPs out that are good; but not great like this release on Klockworks.
Top Remix of the Year
The Soft Moon – Without (Codex Empire Remix)
The Soft Moon album Deeper is a great concept cyberpunk album.  Vocals on Electronic Body Music.  Definitely a highlight find from last year.  The remix album is great; almost every track is a cold warehouse dancefloor killer.  Alternative.  Wear your black!
Top Package of the Year
Twin Peaks Original Score by Angelo Badalamenti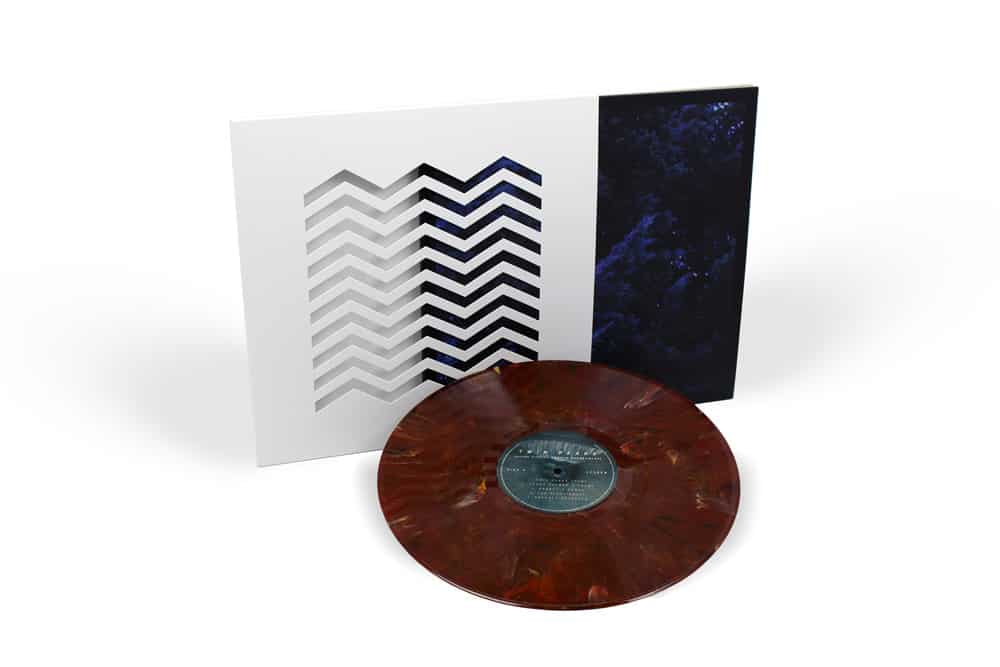 Check out a great review with pictures here.  Been 25 years and this soundtrack stands the test of time!  All year rumors on and off about a new season; we'll see if it ever happens!  The packaging is nice.  Die cut cover with a gatefold album that slips out.  The die cut shows the zigzag pattern of the famous carpet.  Inside the gatefold is a heavyweight multicolor-marbled brown vinyl that sounds delightful as it looks.
The owls are not what they seem!
Top Local Band of the Year
Sister Grotto – You Don't Have to Be A House To Be Haunted
I first saw our sister of the underground labyrinths when she opened for Mark McGuire several years back.  Her soft-gaze sound put me under a spell and I would have probably robbed a bank if she commanded it.  This limited cassette release has three deeply emotional and beautiful tracks.  As the title states, quite Haunting!  The choir on the opener is a great production!
Bootleg of the Year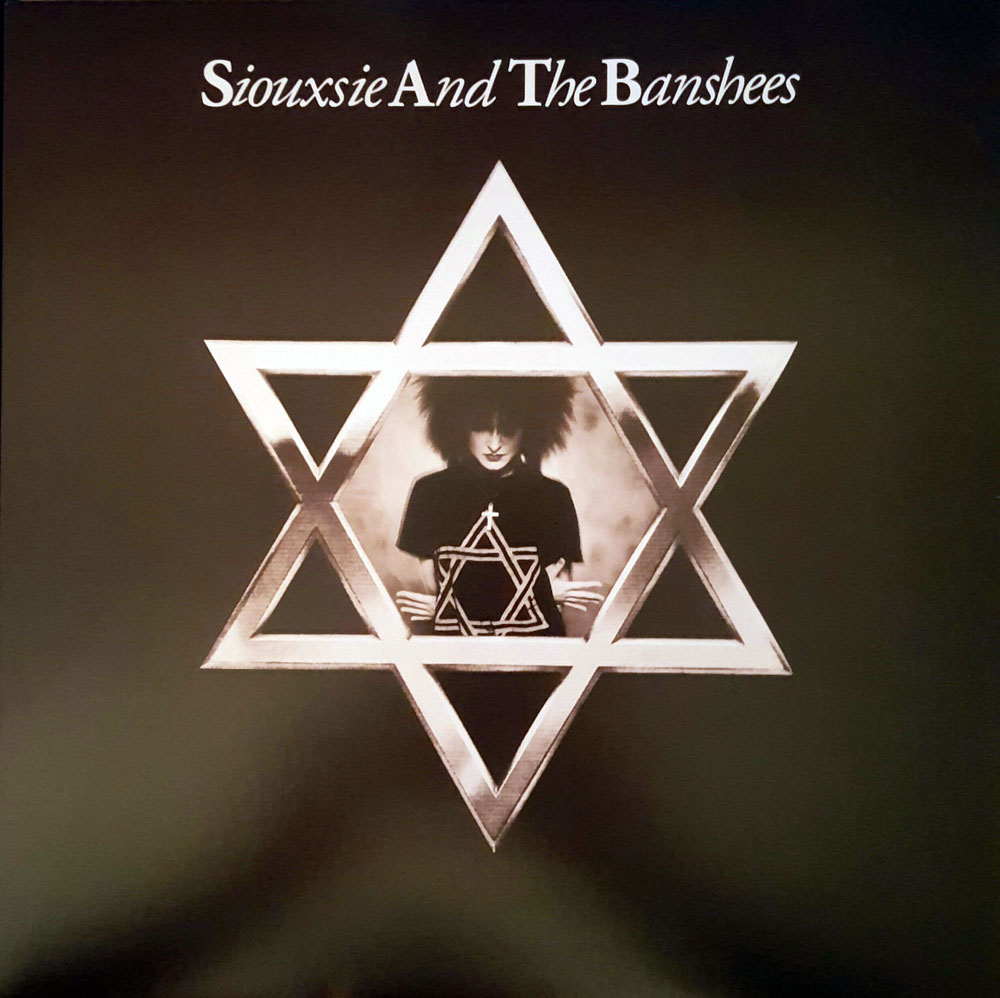 Love this show, had it on MP3 for a long time and found this vinyl in 2016.  I often wonder how many midnight runs go through the record plants unchecked.  Thank you record pressing plant dudes that actually care deeply about collectors!  Grey Marbled Vinyl!
Israel, Halloween, Spellbound, Arabian Knights, Placebo Effect, Headcut, Sin In My Heart, Voodoo Dolly, Happy House.  A great era for the band!
Other Great Albums of 2016
Schonwald – Between Parallel Lights
I find I listen to this album weekly over the course of the year.  It is definitely modern post-punk.  Definitely for fans of early Clan of Xymox, Cocteau Twins, The Cure and Siouxsie in the Banshees.  The first track "Inland" is the favorite; but one of those albums that lacks a filler track.  I love all of their albums and singles; a very solid band who I'm hoping comes to play Colorado soon!
mitra mitra – self titled
Luscious synth and great female vocals on this post-punk, a coldwave classic! Fans of Chris & Cosey and The Normal take note!
Trentemoller – Fixion
His last 4 albums have been all great; saw him in concert in 2015 and that was great. He's coming to Denver again in March, I'll be there with you?  This album has great melody, post-punk basslines and great female vocal collaborations.  A variety of styles mixed in on this overall great record!
Uskmatu – Whisper in a Dream
One of my favorite ex-local producers, Roy England, planted this album on us in 2016!  It is a dub tech excursion with female vocals courtesy of Fatima Lily.  Great vibe on this album, excellent sounds and wonderful mastering.  Remember to Make Mistakes, formally Dope!
Memorex – Tape Two
What a solid release, excellent synth melodies and counter-melodies throughout, hard to pick a single favorite track!  Killer limited cassette release!  For fans of post-punk and cold wave!
PERSON:A – Matters
This year's been great for alternative post-punk albums, and this is a great one.  I'd call the style Cyberpunk.  Dark, Cold Beats.
Great EPs and Singles I found in 2016
Univac – Voltage EP
Simple electro beats from the soundtrack of aliens invading the planet.  Classic detroit style electro funk on this French label classic!  I believe all the classic old school computers are now used for techno band names!
Application – Front End (Remixed by Pye Corner Audio)
This is what happens when Black Dog meets Pye Corner Audio.  I love this electronica remix for its emotion and melodies full of delay and cheer!  Great melodies throughout, a classic!
Rrose – Vanishing Pools
Was turned onto Rrose in 2016.  Sound design is the theme for all tracks, some drone and some minimal tech.  Wonderful sounds and mastering on these tension tracks!
Drvg Cvltvre & Umvelt – Rave or Die 03
Found the Rave or Die, and its sister label, New Flesh in 2016.  Both have amazing releases!  I have some Umwelt records which targeted me to this.  If you like Clone or Carl Finlow style electro, and acid, then you should give these tracks your mind.  He also has a cool limited vinyl release company he works with…wish I knew more about them! Both tracks are great, but Guts of the City b-side resonates hard! The beat box is simple and pure electro funk.  The track is very dark acid, just how I like it!
Perc & Passarella Death Squad – Temperature's Rising
Great dancefloor haunting track.  Great simple vocal sample!  Would work any dance floor in the middle of the night.  Go pagan or go home!
Radere – I Can't Sleep, I Can't Wake Up
Colorado's own Carl Ritger puts out a lush drone record!  Thank you!
Culprit – Initial Beatdown
The sounds of this album are so fresh they can't be linked to on the internet.  You'll have to contact Denver's Culprit directly to hear this amazing record.  A journey…from one side to the other…literally.  Follow the leader.
//not hiphop//not bass//not glitch//not mental//
Top Record Of The Year
Luigi Tozzi – Deep Blue Volume 2
Well, you made it this far and if so I'm impressed, you actually are interested in new music.  So I added this bonus, saving the best for last.  This is an album I discovered while watching the amazing Perseids meteorite shower.  The dark ambient lush skyscapes are perfect for watching star shows, driving, dark places and camping.  My favorite album of 2016!  From Sweden with Love!  Enjoy!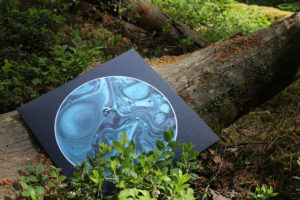 Here's a fun timelapse video I did of some star gazing…an added bonus while listening to Luigi above. Thanks for reading, let me know in the comments if you have new albums or tunes I should check out!