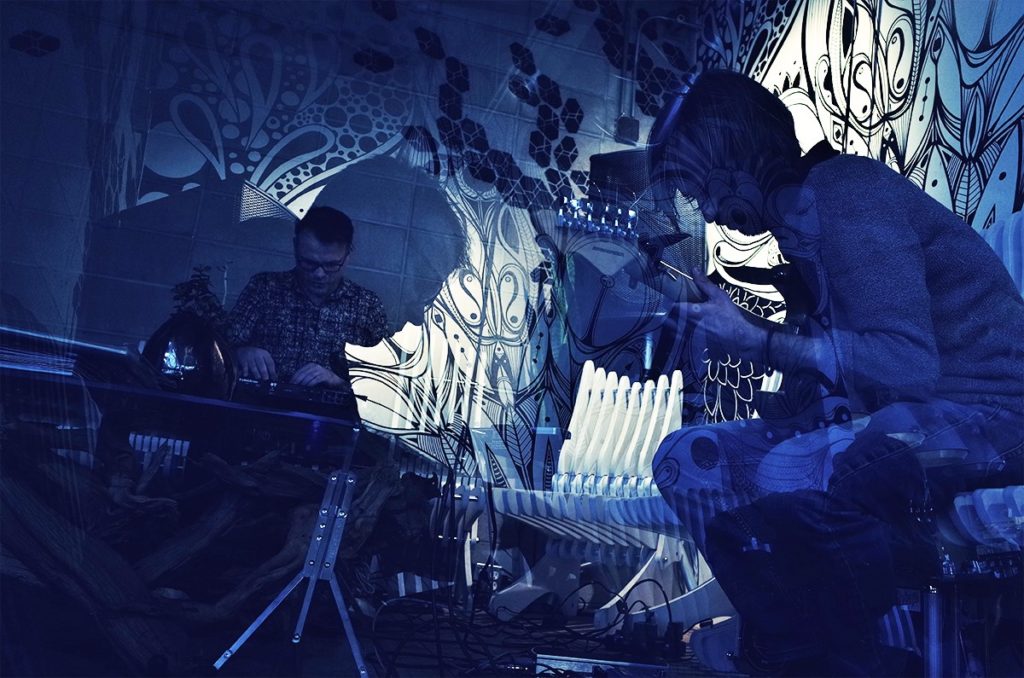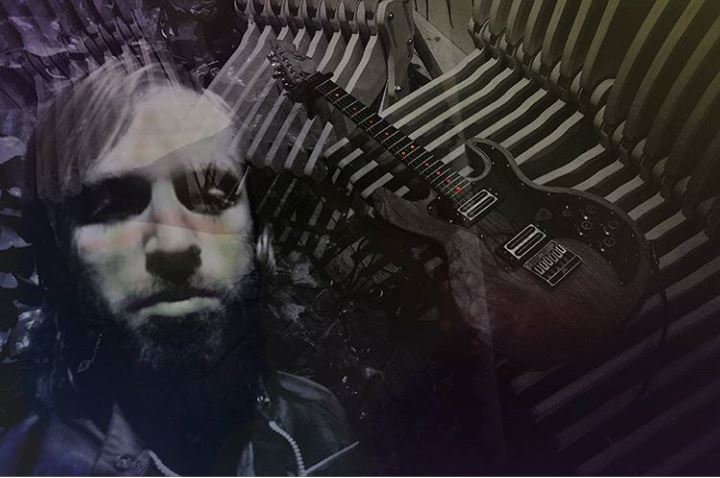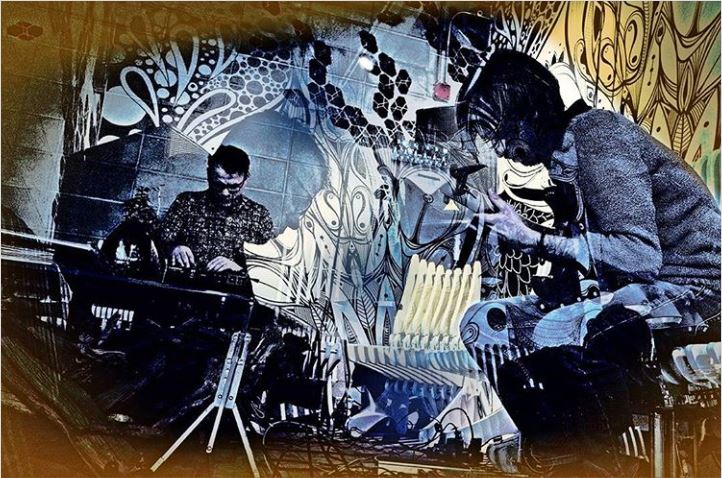 I will be doing a live, ambient/electronic improv set with Charles Ballas in Denver on Sunday March 5th, 2017. Conveniently located off of the central light rail line at Alameda Station, should be no reason for you not to slow-down your Sunday and join us.  4-6pm. White Whale Room is the venue; looks like a ultra hip place to spend the afternoon!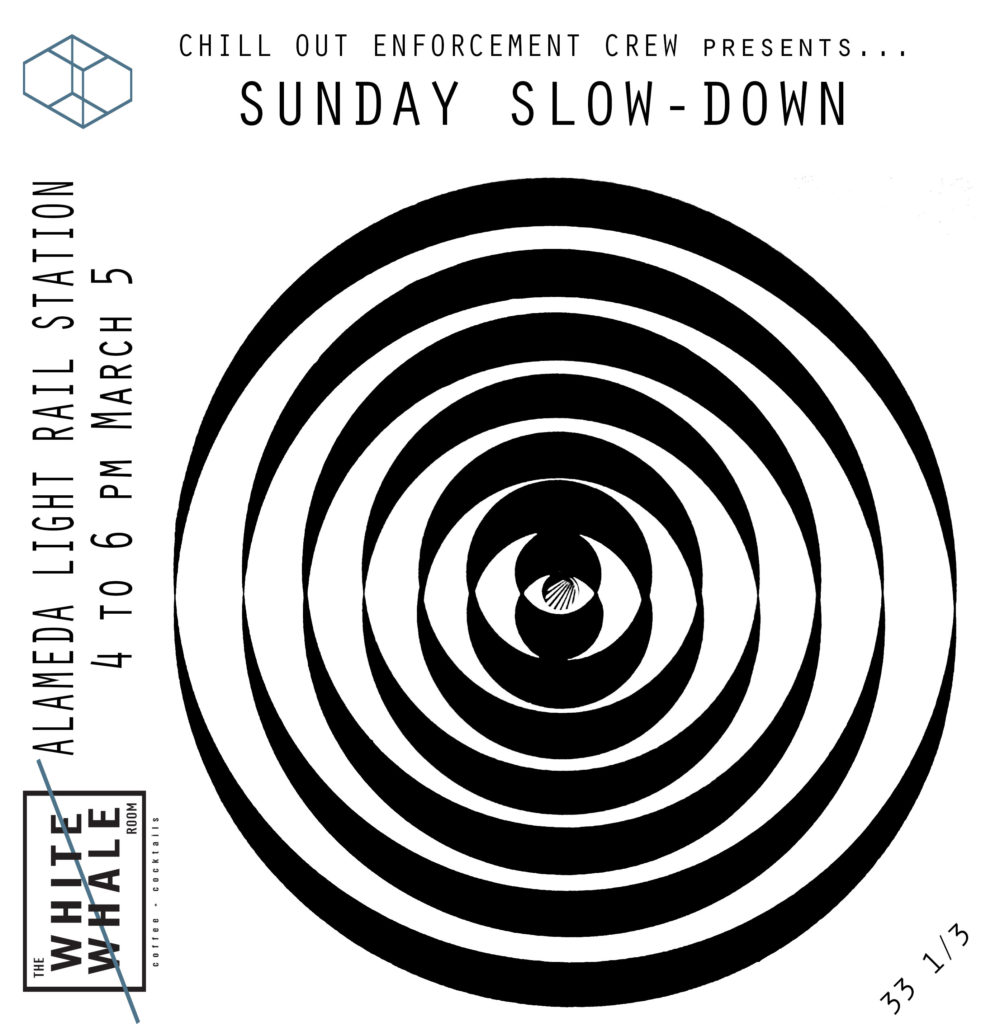 The theme of this event will be simplicity.  No car needed, I'll just have focus on one piece of gear, likewise Charles will bring a guitar and looper pedal.  We're going as Chill Out Enforcement Crew and do take our jobs seriously!  LOL.
The flyer is turntable illusion art.  Print it and stick it on your LP player for some optical illusions!  Then you'll fully understand the vibe we're looking forward too!