It's traditional with my group of DJ friends to put out records from the year that made an impact. My selections may come from prior to 2019, but I found them in 2019 and its shaped my musical year; so I'm including them here.
Various – 030303 IV – 030303 Records
One of the latecovers, yet one of my fav Acid records of the year. Utrecht must be amazing right now! Of course the goto-drop is Dirty Data's Hairy Muff and Zaphyd's Milo! Every track is great here. Body music! Sit back and relax!
The Exaltics – Das Heise Experiment 2 – Solar One Music
The Exaltics are at it again; this time with an amazing set of picture discs and limited edition tinned comic book yellow spotted green vinyls. Amazing tunes and artwork on this Electro release!
The Exodus shaped picture disc features Egyptian Lover, taking you to the 20's and 80's at the same time. Exodus!
Das Heise Experiment 2 is dark cinematic electro!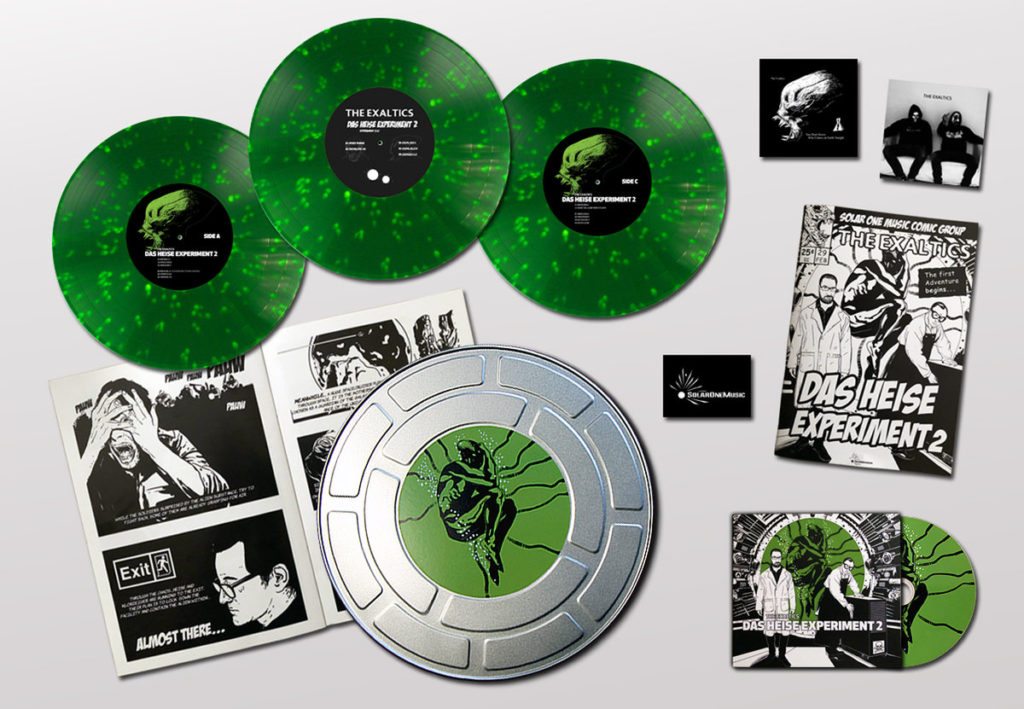 Raymond Scott featuring Dorothy Collins – The Jingle Workshop :: Mid Century Musical Miniatures 1951-1965 – Modern Harmonic Records
Up next is Raymond Scott's The Jingle Workshop :: Mid Century Musical Miniatures 1951-1965 with Dorothy Collins. This is mainly prior to his electronic work but as he was transitioning from the Rat Race. Great creative work here; probably would still fly on the airwaves today!
I have been enjoying all the releases over the years of Raymond Scott; he was a incredibly talented and forward thinking innovator in Electronic Music.
Plant 43 – Three Dimensions – CPU
Central Processing Unit has been releasing great melodic electro / idm material for several years and their catalog is expanding quickly. Returning to the label is the very hot Plant 43 artist putting out this full length. It is fantastic! Tons of melodies within!
Damon Wild – Cosmic Path – Infrastructure NYC
My first exposure to Damon Wild was back in the early 90's when he founded Experimental Records NYC. This techno / acid label was breaking barriers into the new electronic music frontier and was wrecking the dance floors all over the world. Fast Forward a few years and then his Synewave Records imprint did it all over again!
Finding this double vinyl album used at Amoeba was a treat. This techno masterpiece is minimal and huge (all the right junk in all the right places)–no doubt devastating dancefloors and making booties collide worldwide.
The Cure in 2019
The Cure is active in 2019 and so are the bootleggers. Both brought some treats for my listening pleasure this year in the form of Demos and Live Performance. I picked up several really cool demo releases on vinyl, some tracks surfacing for the first time and others pulled in to the compliations for completeness and continuity for those releases. When you get into the realm of demos you're obviously a fan because those demos were not what the artist felt was the final version; but it gives insight into the progress of those ideas and workflow of the artist–both which I enjoy as an artist myself.
The Cure also performed their 30th anniversary of 89's classic–a complete performance of their incredible album Disintegration including all the b-sides of the singles! This occurred in Sydney which they broadcast the last of those shows live to the world for free, in 4K or lower resolution if you can receive that much data into your device.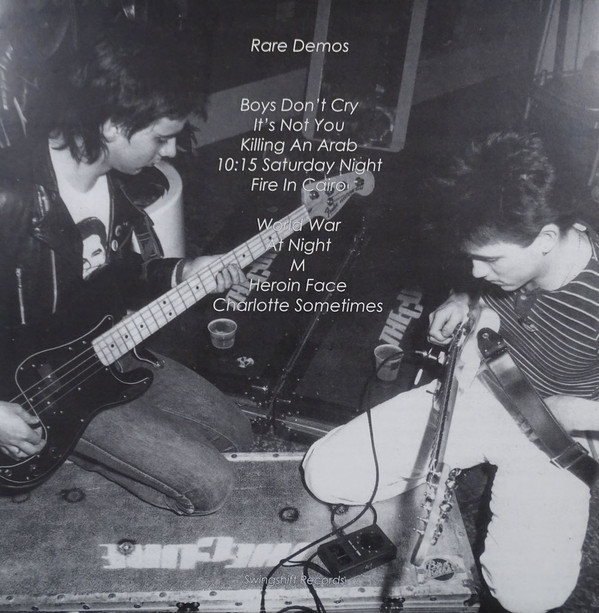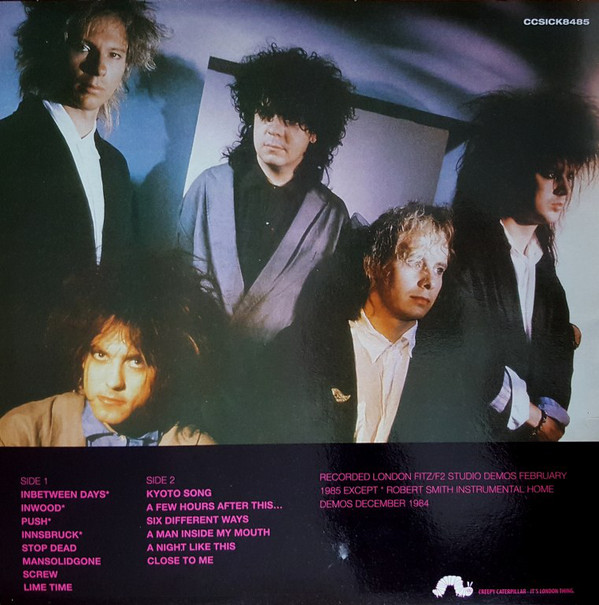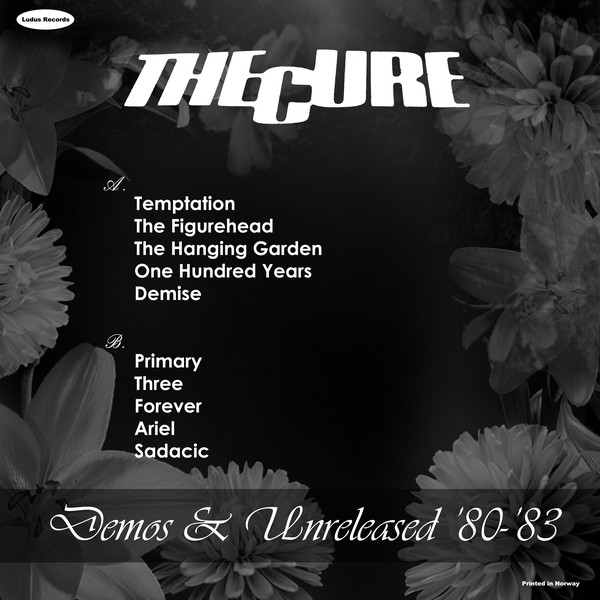 Caro Emerald albums
2019 was a year to enjoy a lot of dance. My daughter not only did the traditional Ballet and Pointe but also did competitions all summer across the state in Theatrical Performance and Lyrical. I heard a ton of really sappy lyrical music; more than a lifetime's worth actually, with really no take-aways! BUT, in the spirit of having the family enjoy our car rides across the state I played Caro Emerald albums all the time. I've always liked Swing and her albums are all excellent.
Birds ov Paradise – Part 1: Bayou
This deep techno label releases on full moons, equinoxes and solstices. I already like them. This one is deep techno/tribal that could saturate the dancefloor or melt you into the living room's recliner! I've enjoyed this 3-part album all year; great driving tunes in all weather!
Rrose – Hymn to Moisture – Eaux
The reason I love Rrose is for the sonic pallete (s)he produces. One of my favorite styles over the last many years is big, dense, lush, cold, ever-evolving sounds. This is the first full-length out of the Rrose project, and it is amazing.
Sven Kössler – Bck T Lvng – Carpe Sonum
Carpe Sonum Records is a tribute label to the late Pete Namlook's FAX label, and has taken off with great albums. This album is solid – a listen that spans multiple CDs, but its hard not to make it through the whole thing in a single listen. The second and digital bonus discs contains reinterpretations, of which Multicast has a couple of remixes. A fun project, a great album for 2019!
Chris Moss Acid – An Acid Supreme
This record was a fluke, I got lucky. I have been digging Chris Moss Acid on Bandcamp and he had his entire discography up for sale for something like 90% off; so I bought it. There is a lot to go through, much is just okay, but this album is amazing. Obviously he uses a MPC and 303 and this release is funky, Rephlex-like acid with jazzy rhythms and samples throughout.
Bergsonist – Chaos – Borft Rec.
Been enjoying this minimal tech mixed and mastered for the abstract dancefloor. Bomb Silicone bumps in a deep way, others have nice abstract electronics!
John Tejada – Signs Under Test – Kompakt
I bought this album highly discounted at Independent Records in Colorado Springs; I try to hit the clearance bins at Independent a couple of times per year. This one turned out to be a gem; have been listening to it quite a bit in 2019 even though it was released in 2015. Melodic tech.
Wrong Assessment – 8th Floor EP – Ascetic Limited
I picked this one up on my birthday Los Angeles record trip. Nice minimal tech with great evolving ambience. Get lost in all the space within the mix while getting grooved into the concrete.
Blotter Trax – Programmed Memories – Frustrated Funk Records
This is my introduction to this label, look forward to digging deeper into their catalog. Great Electro Acid! Funky basslines! "Protect Your Programmed Memories"!