The genoQs machines Octopus MIDI sequencer is the all-time KING of step sequencers IMHO.  This hardware-only interface will boggle the mind of any laptop-jock, but for those like me that are into hardware this is probably one of the best sequencers that will ever be made.  This German engineered musical instrument controller is actually quite simple, ergonomic and elegant and packs a ton of power into your studio!  Any feature is less than two clicks away!
My only gripe is I'm not in my studio often enough and I tend to forget some of the steps for functionality; for example I always seem to hit the manual to remember how to put it in MIDI slave mode.  That is what cheat sheets are for.  If you have any handy cheat sheet references, leave a comment as I'd love to include them here.  I'll upload mine soon.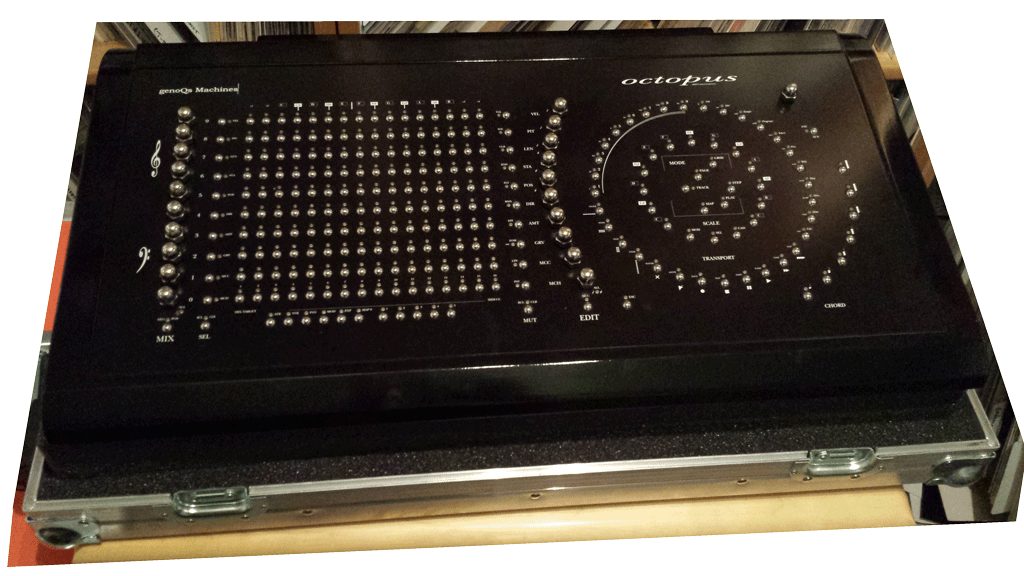 I was so excited when I read about the release of this MIDI controller I contacted the manufacturer in Germany and put one on order.  Contractually I had to purchase through their US distributor but mine was the first one shipped to the USA.  A while later I had the chance to acquire the ultra cool and very limited Black Sea edition.  Although this is a beautiful edition, I ended up trading it and continued to use the original "Classic Legacy" edition in my studio.
Early in 2011 genoqs machines posted to the internet they were going to be going out of business; although they said they'd keep up their website and offer limited support.  Fast forward three years and their website is down and manuals and OS versions are hard to come by.  Often is the case with boutique equipment; I have no clue how many they sold, but with the several limited edition runs I suspect there are 200+ that made it to studios around the world!
UPDATE:  On 2/13/15 on the genoQs_users Yahoo Groups list it was announced that genoQs Mahines have put back up their website at http://www.genoqs.com.  This contains all the latest and greatest information that was there before.  I'll continue to keep these things up on my site, but great news!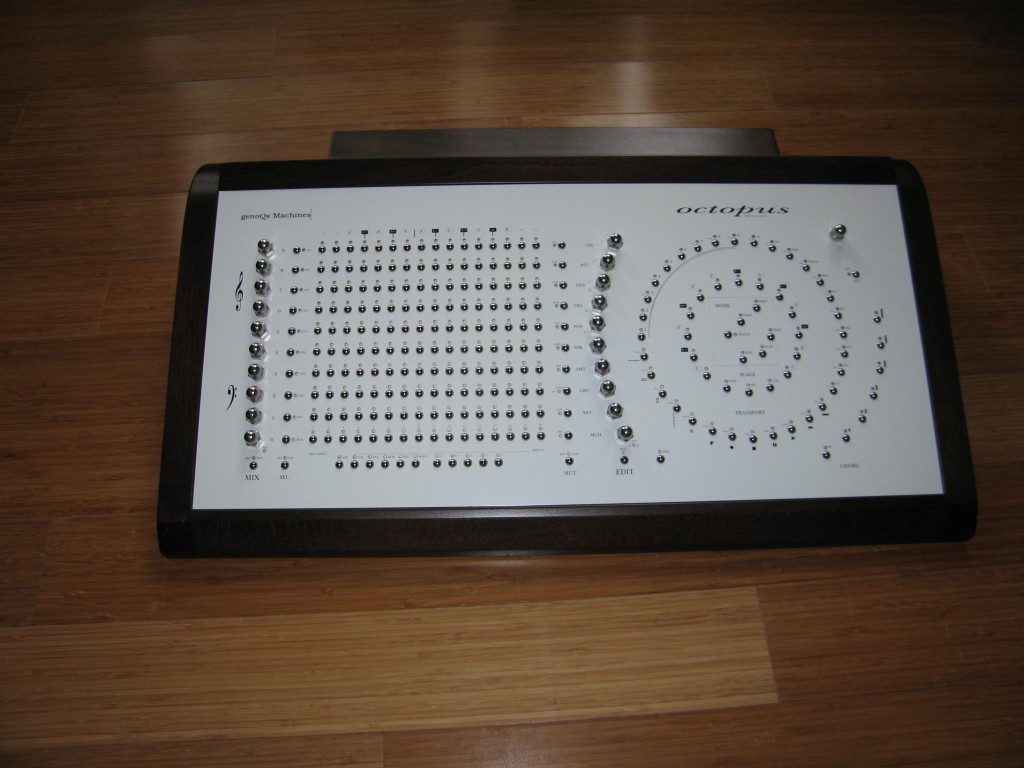 I decided I would post what documentation and operating systems I had to the internet as these are scattered around the web (at best), and may become hard to find in the future.  If you have other documentation that I don't or OS versions and would like to add to this archive, I'd be glad to include it here, please contact me if that is the case.
Here are a couple of pretty useless videos i shot when I had both the Original and Black Sea versions; more eye candy than anything useful.
Here are some of the files, again if you have files that I don't, I'd love to improve this archive so please let me know what you have!
Operating Systems
Manuals
Black Sea v1.62 (NOTE:  The Black Sea and other editions have exactly the same functionality, just different colored LEDs that are described accurately in this version.)
Other
Tutorials
Links
Yahoo Groups (lots of documentation and updated OS for Octopus and Nemo)