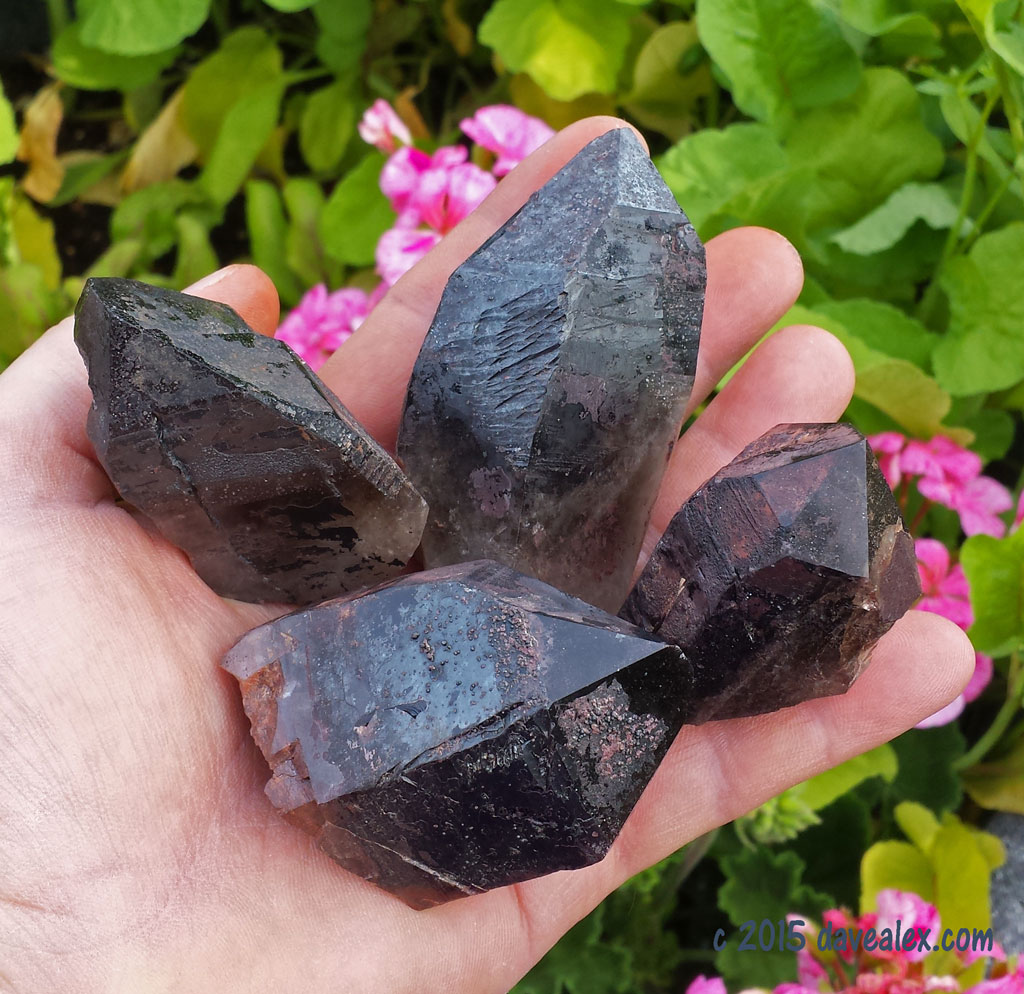 It has been a while since I've been up in the hills, but recently I _finally_ had a free day and I was able to hit the hills and prospect for some crystals.  This year has been somewhat slow for me so far, I've ventured up to dig for Amazonite and/or Smoky Quartz two times before and I had found just a small crystal or two in those days.  I also was prospecting way away from my normal places too, but you never know until you check it out!
This last outing, however, I went back to a spot I had luck with in years past as I wanted to dig down deeper.  I've been told by numerous folks that digging deeper around a seam or small pocket in the pegmatite often yields huge rewards, so I decided this was the day to expend some energy and find out.  I arrived at 6am and it was nice and cool so I started to trench out diagonally from where I had luck before.  I went about 3-4 feet deep working through some very hard rock to find nothing but gravel on the other side of the pegmatite.  I continued elongating the trench and was able to find some peg that was looking okay but it was producing nothing but hard work.  After 5 hours of digging I decided that down was not the source at this point and started to fill in the large hole.
One thing I also wanted to try at this spot was to follow the peg past where it appeared to pinch out when I was onto crystals in years past, so I went about 10-15 feet beyond in the general direction of the seam and started another probe hole.  Immediately I was pulling quartz chunks out but none with euhedral sides; they appeared to be float as they were in the deep organic matter.  I went down about 3 feet and finally started to hit the pegmatite!  It continued and I was happy to see it!  I trenched it for a while perpendicular to the peg and was pulling crystals out in the past, some some graphic peg appeared but nothing at all with facets.  The peg was rather thin at this point and nothing was in the gravel below.  I ended up with my trench into the roots of a tree and since there were no positive signs I decided to give the tree a break and not damage any of the roots.  So I filled in that hole and took a break as that was another 2 hours of hard work!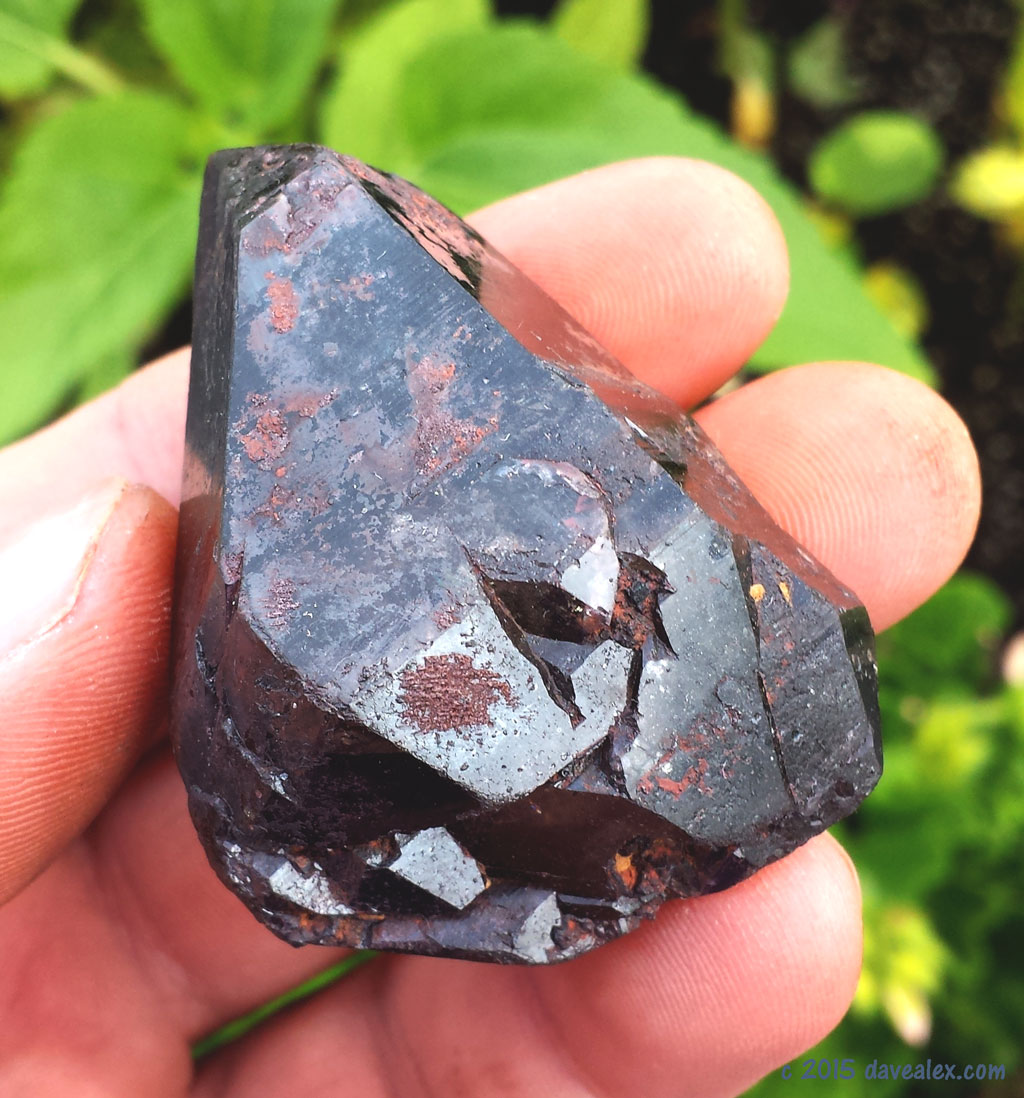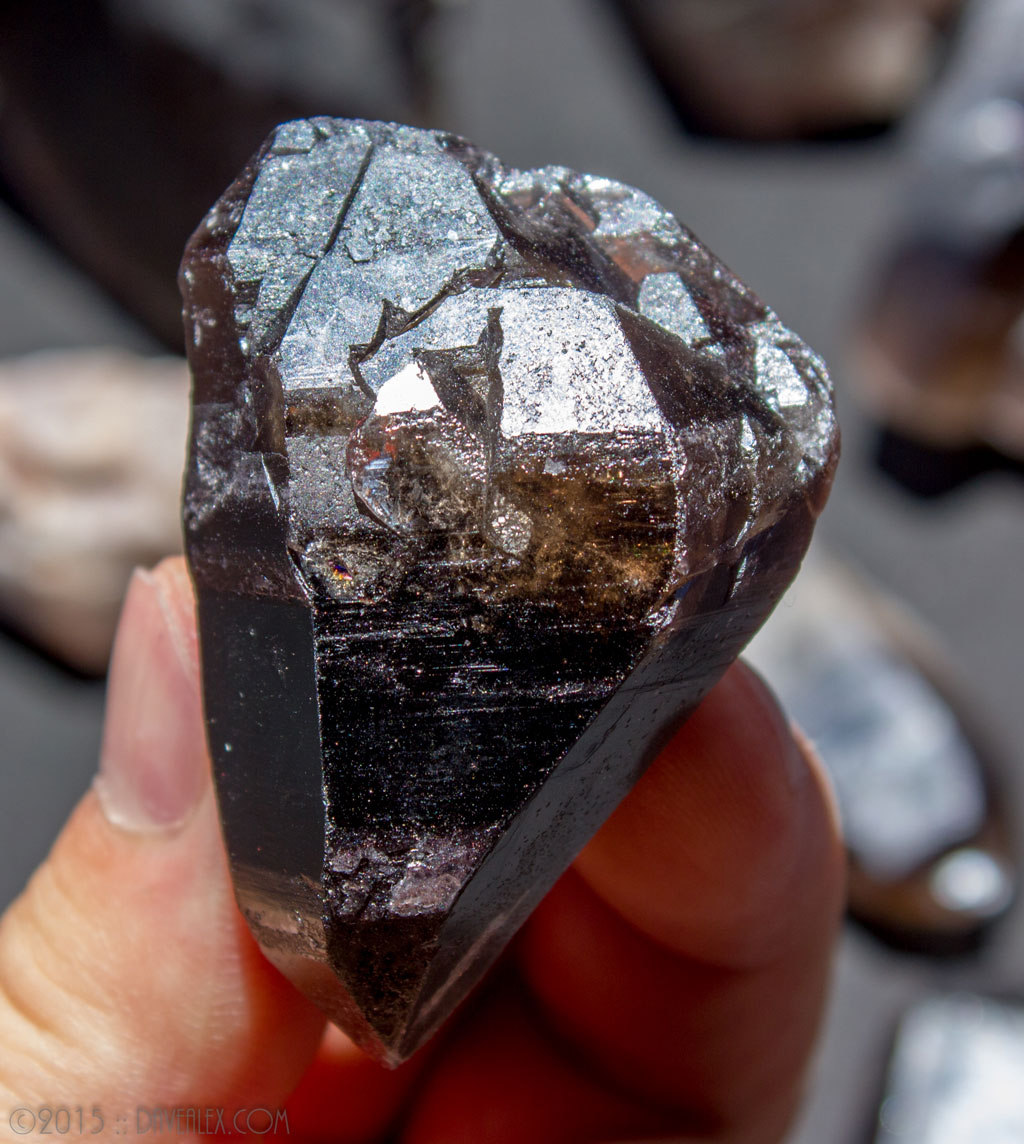 While eating lunch and taking a break, I noticed a rock that was on the other side of my tree that appeared to be buried pretty deep.  After eating I tried to pull it out but it wouldn't give.  Interesting that on its side there appeared to be some quartz chunks so I got out the pick and dug it out.  It definitely had better shape than any of the peg I was in before lunch, so I started to dig around it.  The next rock had some green and I knew I was in the right spot.  In just a little while I was in the start of a seam with some nice smaller partially euhedral quartz and amazonite shards.  The peg was definitely different than the one I dug in previously so I continued uphill.
About a foot further down and up hill the peg opened up a little and in that opening I started to get more green shards of microcline and a larger quartz chunks.  One of the first quartz pieces I found was what looked like a tip of a larger crystal.  I see this all the time and I realized that I likely had a really big crystal in store up hill!  It was nearly at the other side of the seam/pocket, so it had fallen downhill several feet in the seam which was very interesting…Upon hitting a stump of an old burnt out tree I then discovered the small pocket.  Unfortunately my phone died and I didn't have my regular camera so I can't share any pictures of the digs, but as I dug through the large roots crystals started to appear.  The microcline was light amazonite and some crystals fit into the palm of my hand.  Upon shaking the roots crystals would fall into my hole below!  It was a quite fun pocket but it receded as quickly as it opened up.  Still I was able to get some good sized crystals and amazonite including a couple double terminated (one healed) smoky quartz.  I was dead tired by after 5pm (almost 12 hours digging) so I filled in all the holes completely and headed home.  Who knows, there could be more there (maybe dig down like the experts say?), I'll have to check it out again some other time.