Went up to Devil's Head again as the weather was supposed to be gorgeous (and it was!) on November 10, 2013.  I am prospecting in a new area and wanted to go back and check out a couple of signs I found on my way out the last trip.  I dug up the area and found some partial microcline and a few smoky quartz crystals.
My next spot was based on a float rock I found.  You'll see it in the video, lots of white quartz in the pegmatite so I dug directly below.  Ended up finding a cool seam which turned into a small pocket.  The crystals were decent sized (1 to 4 inches) and the microcline was euhedral.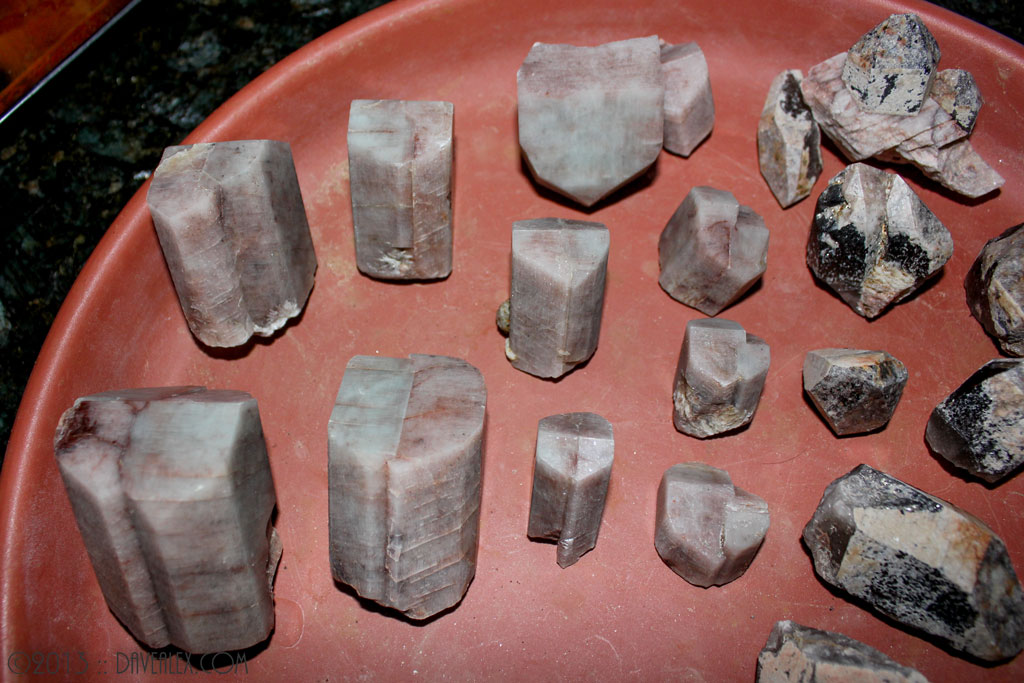 The seam and pocket extended for about 24-30 inches (a couple of directions) and had easily 20 pounds of microcline crystal fragments (many came back as garden rock).  As you can see, there is a greenish tint to the microcline making it amazonite (that means it has traces of lead in the mineral).  This is the second time I have found amazonite at Devils Head, here is the account of the first.  There are several smaller Carlsbad Twins in the find too!   Amazonite is much more common (and deeper color) as you head southwest further into the Pikes Peak Batholith, so it was a treat to find this day!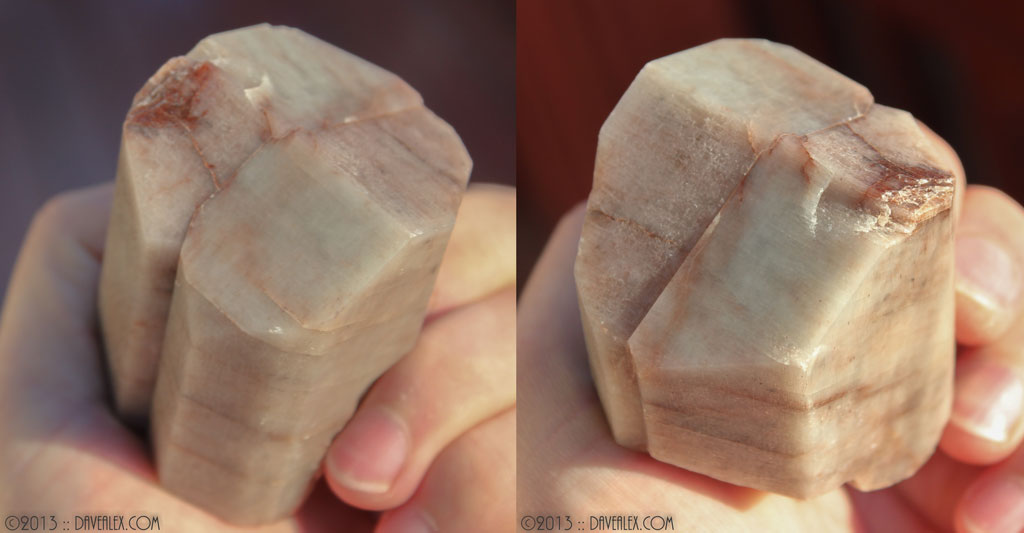 The smoky quartz was very interesting out of this pocket; I've seen milky quartz coated smokies in the area before, but never "granite countertop" coated smokies like this!  It is really a neat color/texture!  I have noticed that soaking these longer the outside coat is slowly coming off; so I have a few crystals that are going to soak for a while to see what the quartz looks like underneath.