I had the opportunity to dig on Thanksgiving this year so I went up two days straight to Devils Head to enjoy the beautiful unseasonably warm weather we were having.  It had snowed earlier in the week and there was quite a bit of coverage.  I took Boogie and we prospected in a new area eventually finding some float with the greenest coarse Amazonite I've seen at this locale.
The ground was covered with snow but I was able to dig and work my way into a small quartz / amazonite seam.  The frozen ground (about 8″ deep) made it difficult to find the crystals but I did find some.  The float amazonite was better color than most of the crystals I pulled out and nothing was euhedral and well shaped, but I brought home several small chunks to clean up.  I have this spot in mind for when the snow melts next spring.
I then took a several mile hike and finished out the "Double-Quad" pocket.  I pulled out a couple more nice light amazonite and marble countertop crystals and some books of mica.  Not too much left but there was a branch of the pocket I missed.  I was in the shade for this process so I decided to walk some more IN THE SUN and see what prospecting I could do.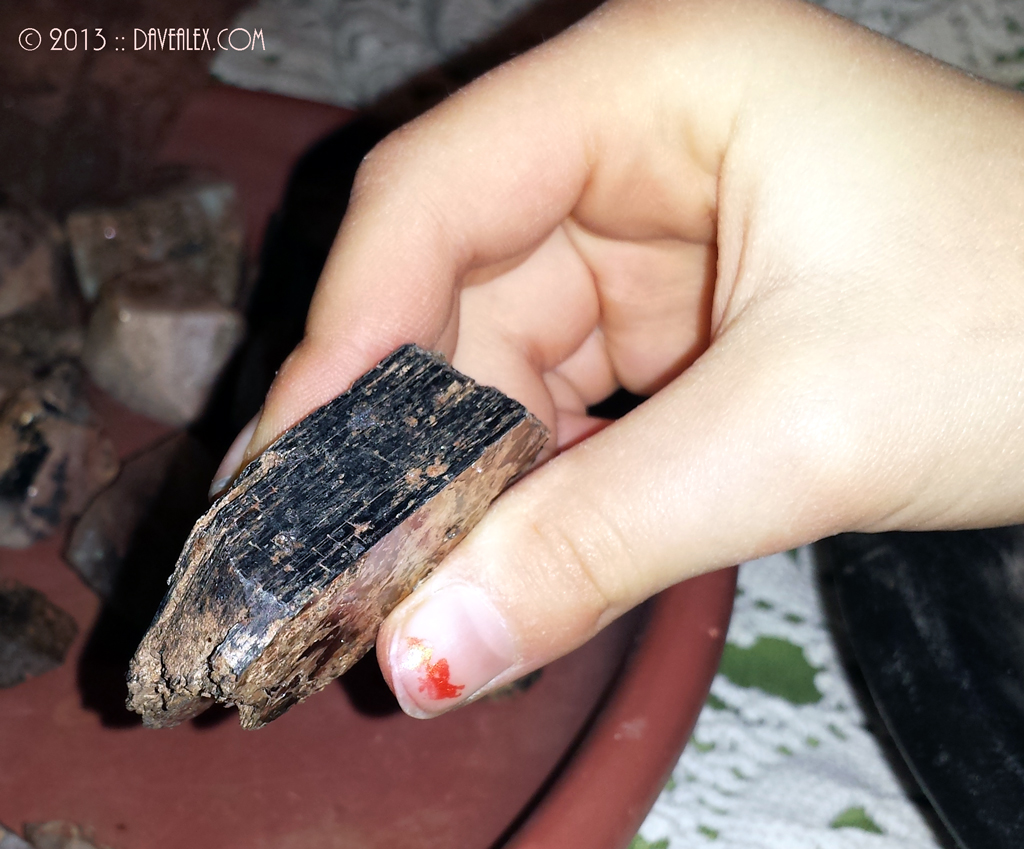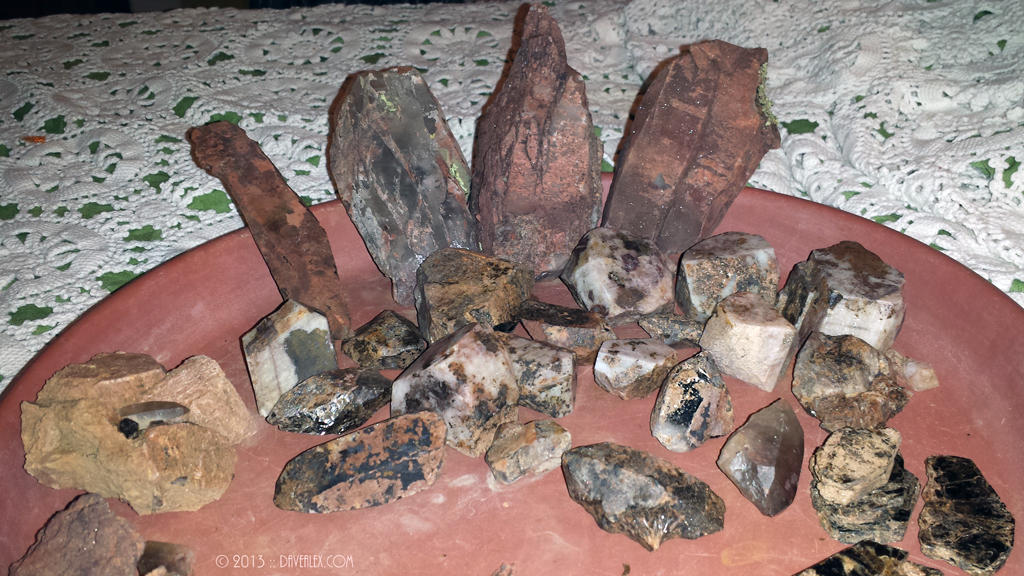 I found some granite and quartz chunks laying on the ground so I started digging in a new spot and found several flat sides on some of the quartz chunks I was pulling out.  This lead me to some red-colored dirt and small crystals.  I was in a small seam.  Getting oriented with the seam I followed it North and it would open up and then close up producing mostly small and medium sized crystals along the way.  About two feet into the seam I started hitting larger chunks of quartz and then a small pocket no larger than a football produced some really nice crystals.  This stretched over two days.
Had a wonderful Thanksgiving day; on the way up on Friday I saw a huge flock of Turkeys and thus I felt it appropriate to name this pocket the "Gobbler" pocket.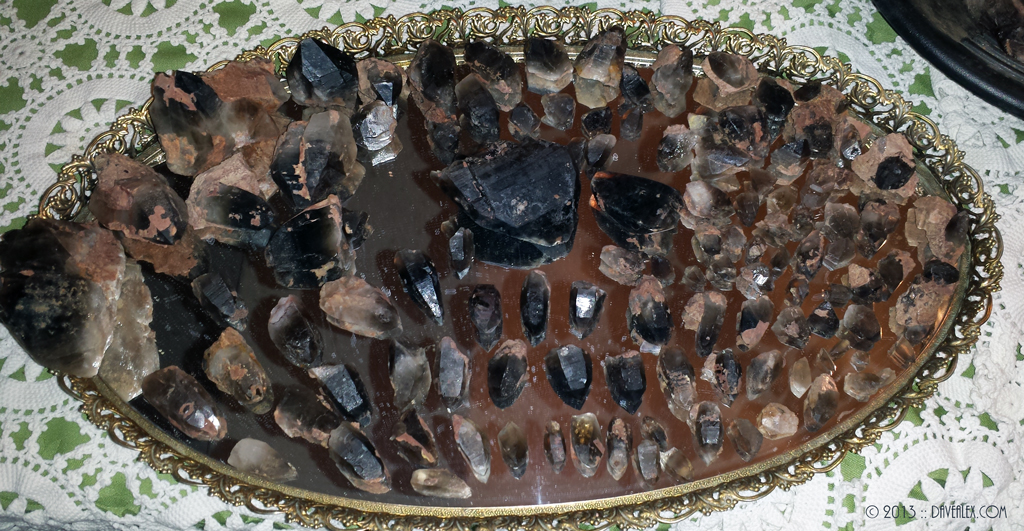 The gates into Devils Head are now closed to vehicles and only ATV/Motorcycles will be allowed until May.  Given I'm 15 miles into Devils Head (by road) and then another couple of miles off road in my newest areas, it will be spring before I am able to prospect this area more.  Can't wait!