Over the last 15 or so years I have collected alluvial smoky quartz crystals along the roads in our neighborhood while out and about.  Others in my neighborhood have also shown me crystals they have found.  I have seen some Native American points found in the area made out of smoky quartz too that are quite amazing.
These quartz crystals are alluvial and are obviously a ways from where they started.  I am assuming these originated in the Devils Head area and were ground down as they were transported by glaciers.  Many of these are very gemmy inside and could be used for cutters.
At the Colorado Springs Mineralogical Society rock show many years ago I visited a club booth where one of the members found a huge alluvial smoky crystal along Fountain Creek that was on display.  This particular stone was a large gem (perhaps eight inches in diameter) and they had another similar size quartz they found faceted; both came from the creek bed.  That is when I decided that the larger stones don't facet well (at least to my eye) — although the faceter did an excellent job it just didn't sparkle like the smaller cuts.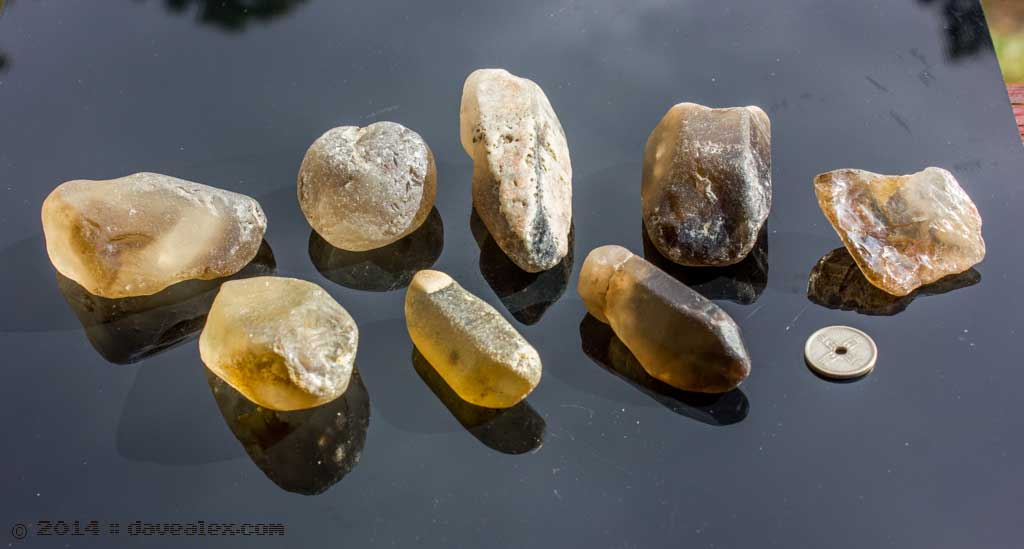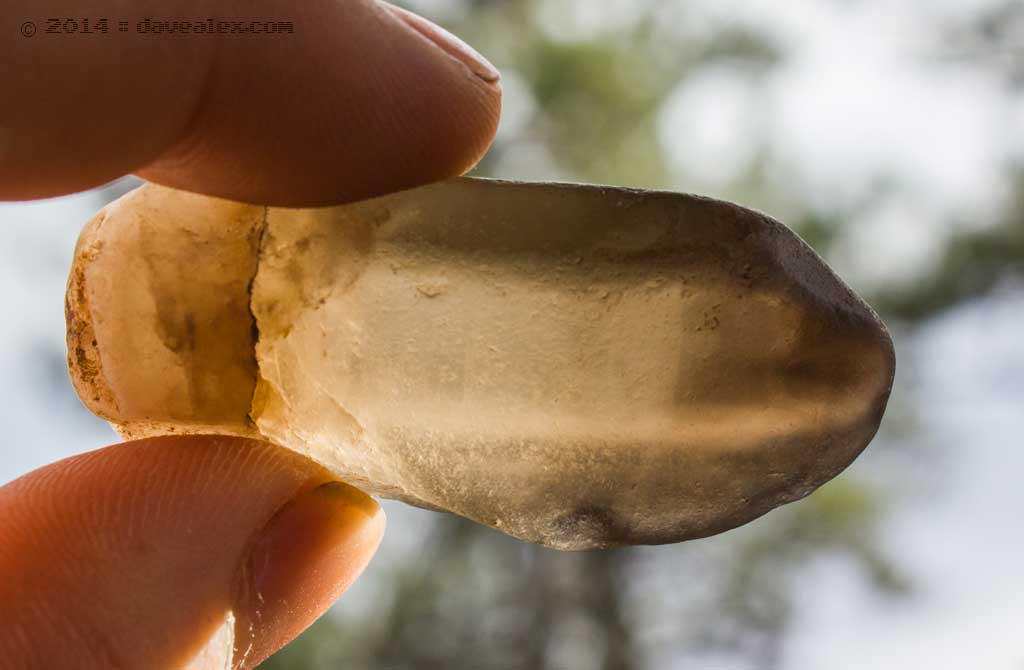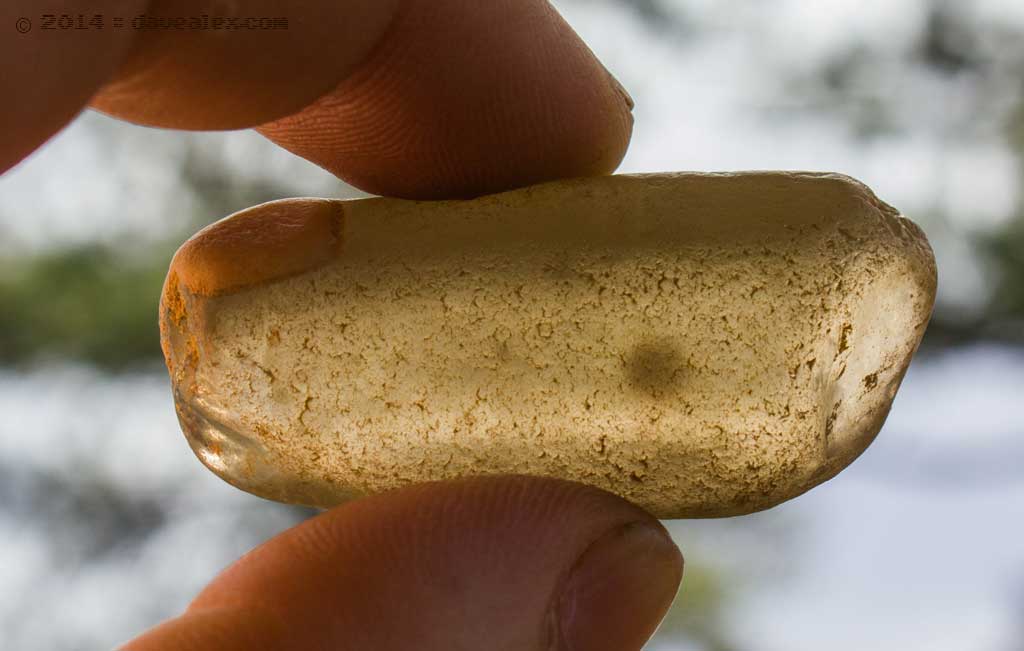 Just goes to show that prospecting can be easy and very close to home; just need to keep a trained eye on the ground!