It is always a treat to visit one of Joe Dorris' mines; this day I took the kids and I up to the Smoky Hawk Mine as part of a Colorado Springs Mineralogical Society field trip.  My daughter had watched the New Crystal Hunters video of this mine and wanted to see it in person!
Joe had some safety fences to put up before we could see the pegmatite vein he had dug up with the excavator, so the kids and I hit the tailings piles.  We found a bunch of great smoky and amazonite crystals!!!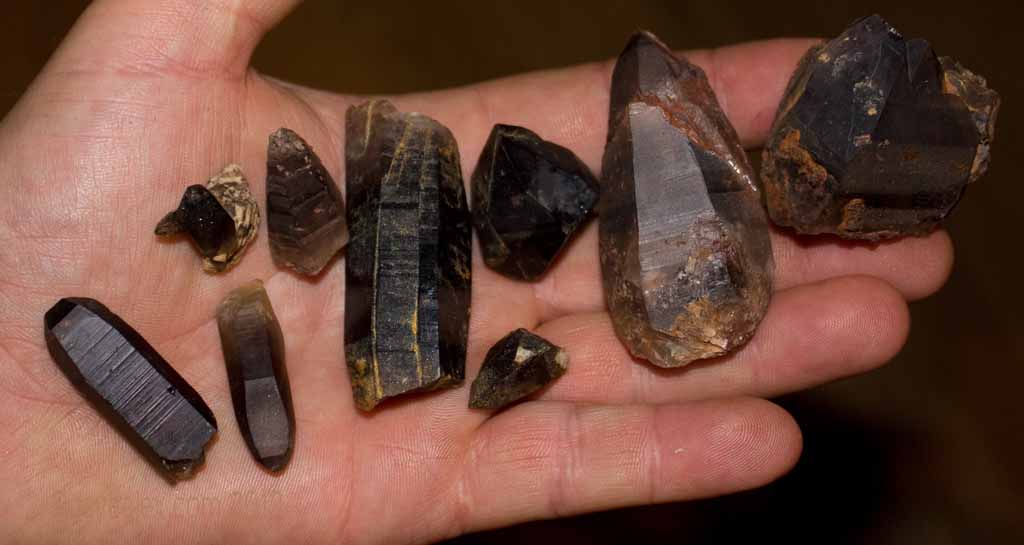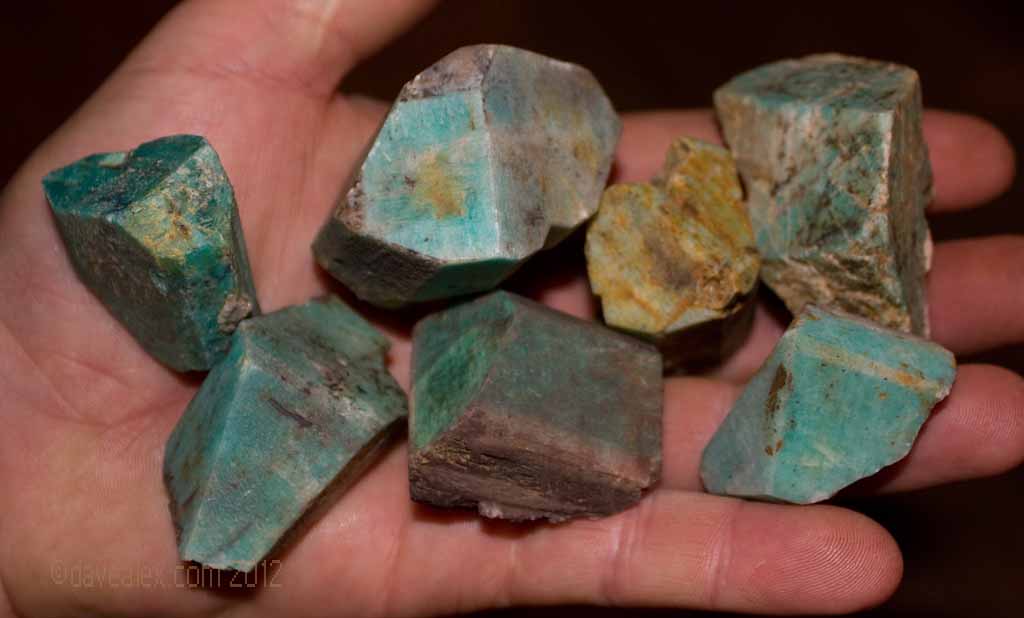 Once we were able to enter the pit, Joe showed us a pocket that he found.  He was pulling beautiful small plates and white-capped Amazonite crystals out of this.  Daphne and I worked that for a while and then gave it up to another rockhound so he could experience working in a world-class pocket!  Daphne and I worked along a perpendicular vein that showed amazonite but very little crystalization.  We did find this tiny fluorite with amazonite and I was able to get this whittled down for Daphne!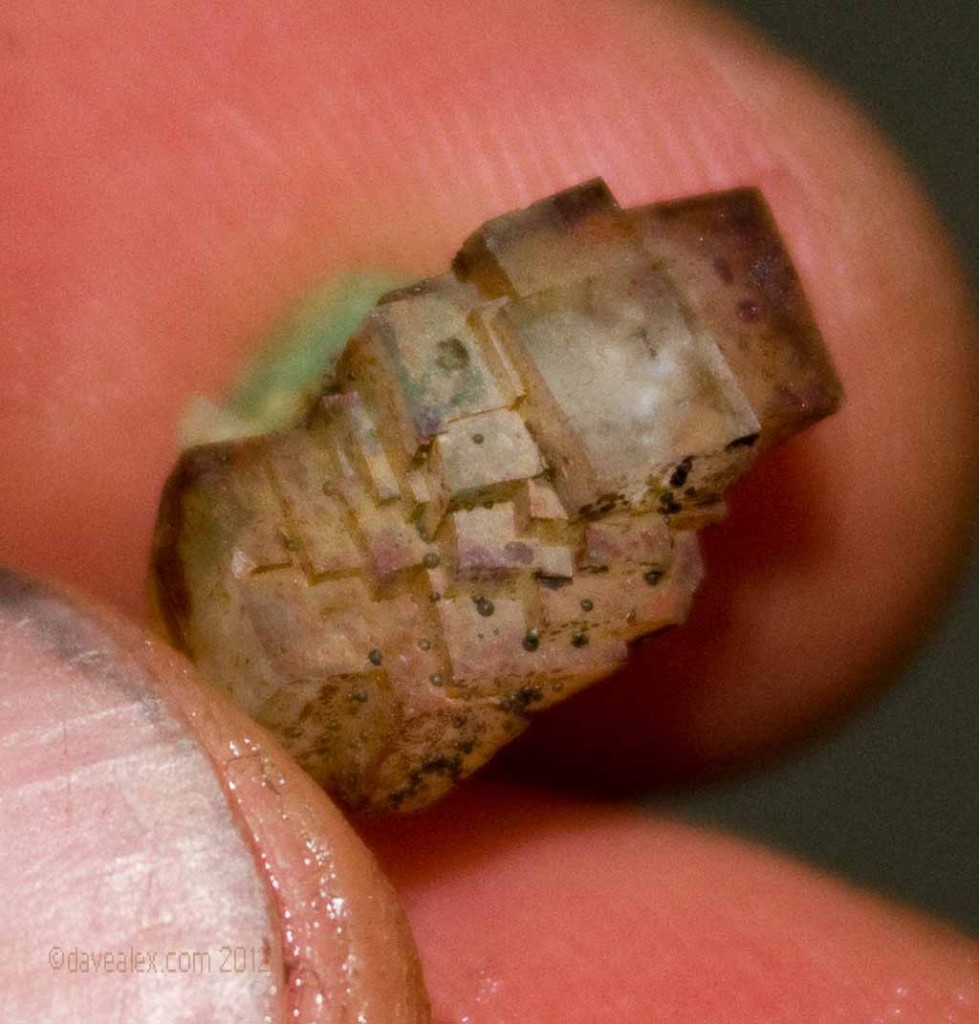 Meanwhile Sharon (the club's editor) dug into a lower pocket (maybe 5 feet underground) along the pegmatite vein that produce a LOT of really nice smoky/microcline plates!  She worked this pocket all day long and it produced some incredible plates!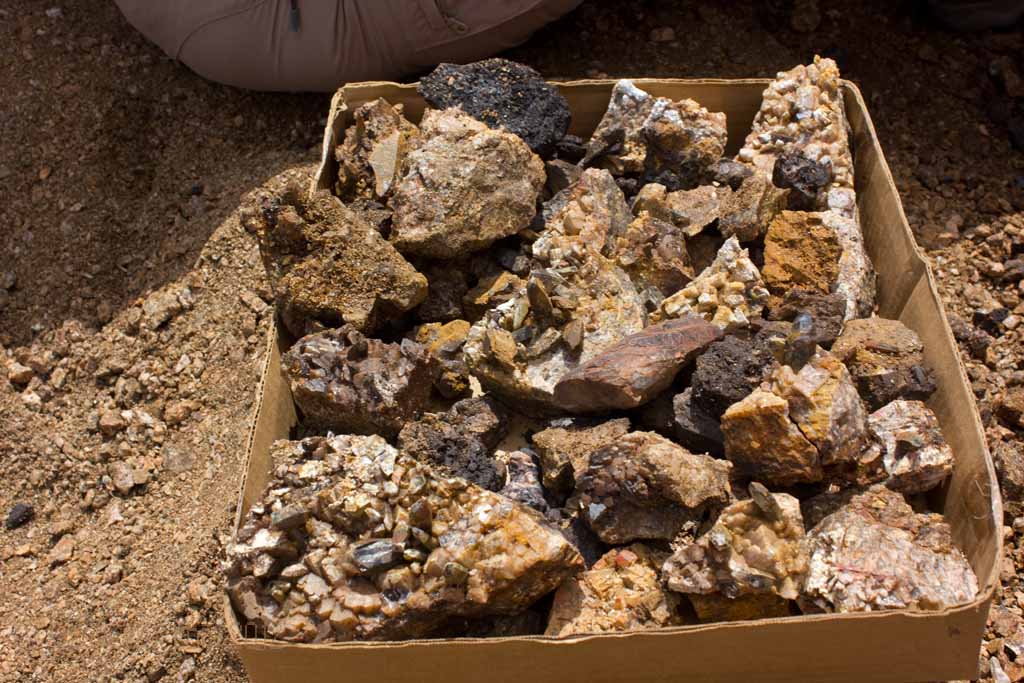 All this time the pocket Joe found was producing material, and it started to open up.  But, Yam also broke into some red clay and found yet another Amazonite/Smoky Quartz pocket.  I helped go through the pocket looking for excess crystals; there were a lot that came out of this pocket.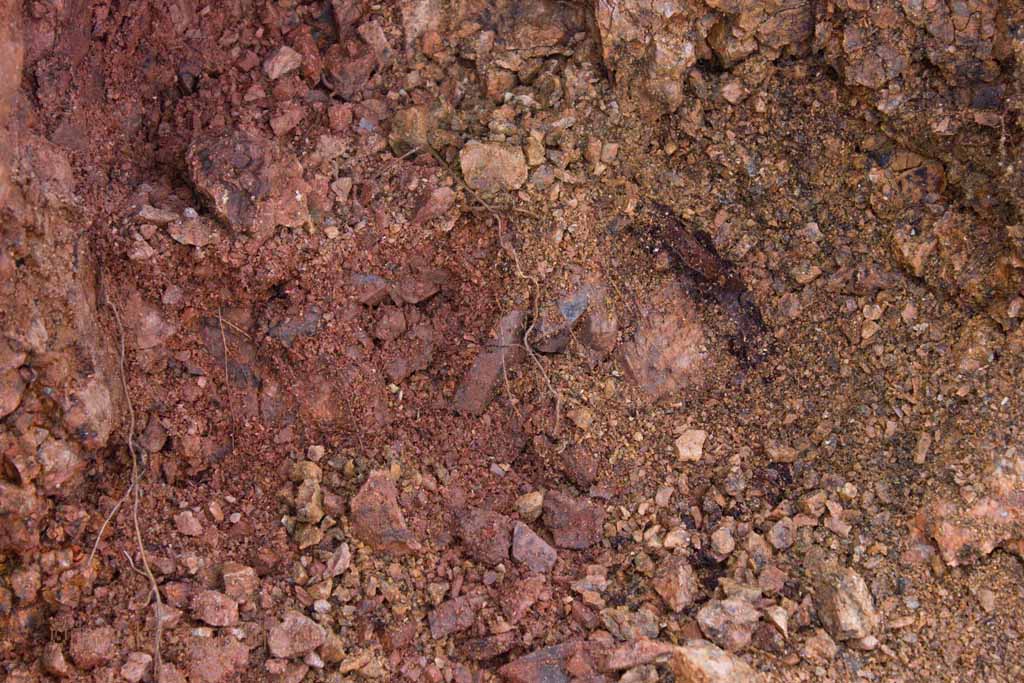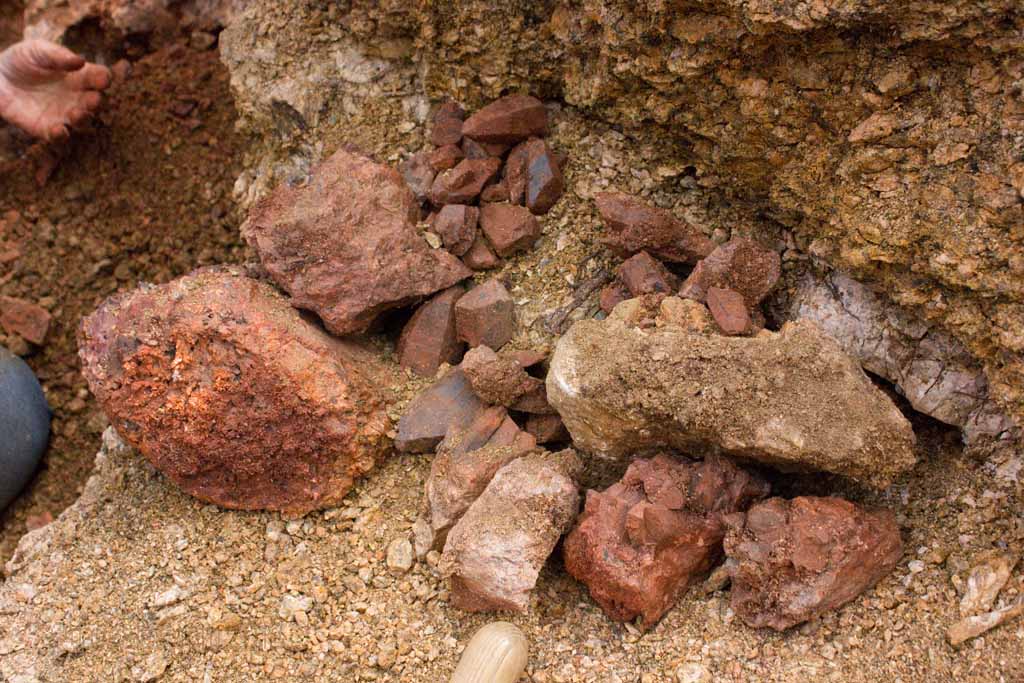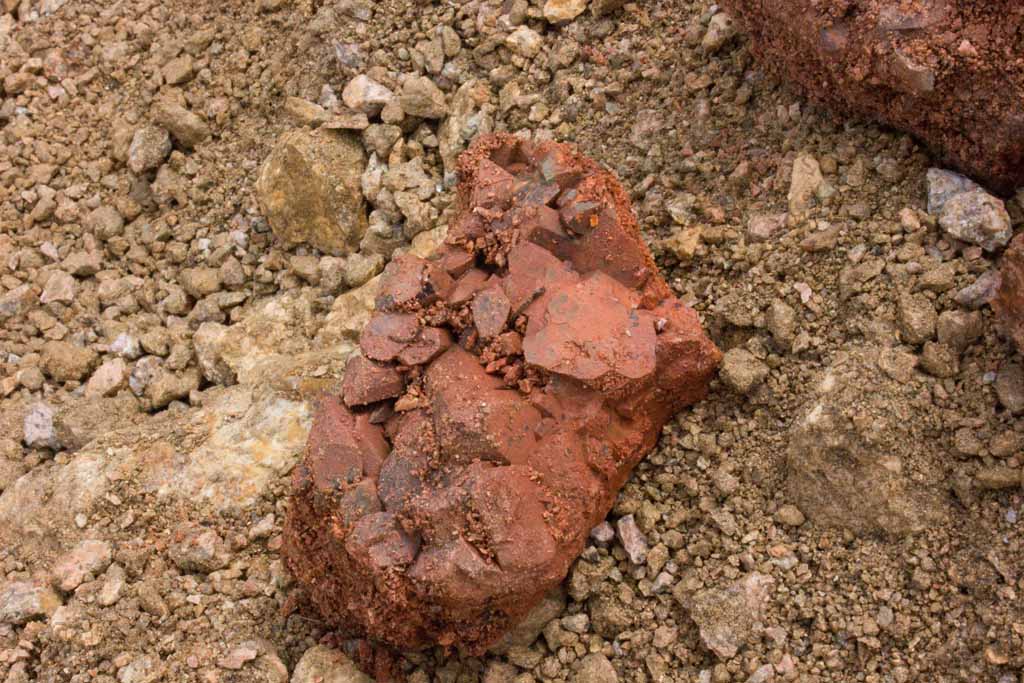 Given that this was a combo pocket, Joe gets to keep it; but I did get a nice consolation parting gift for working on this pocket with Yam and Dave; a nice small (lighter colored) amazonite plate!  Awesome!  This has cleaned up nicely.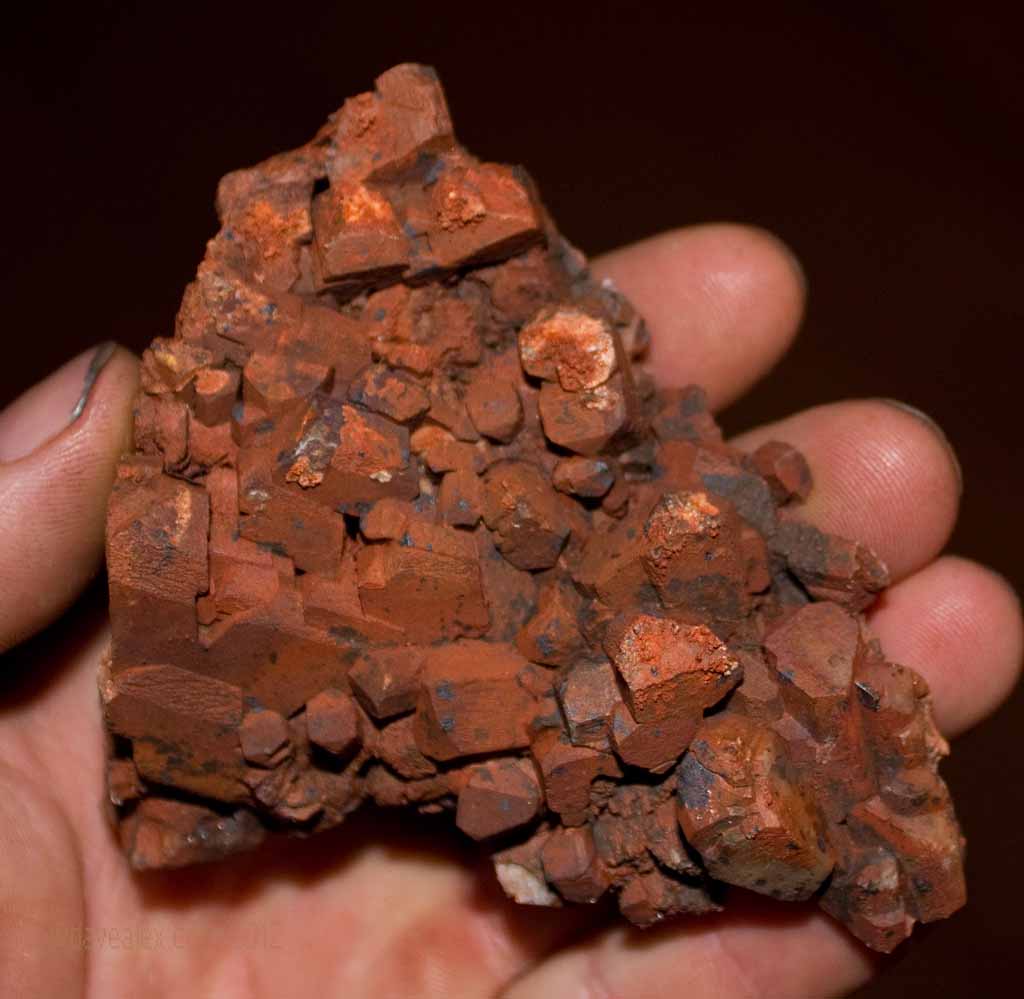 We had a wonderful day (as always) at Joe's mine, and some great stones and crystals as souvenirs.  Joe gave us each choice of a really nice crystal as we parted; I chose this white-capped Amazonite that he found earlier in the day.  Also, more from what we found in the tailings piles!