With a 50 minute (minimum) commute each way to work, I have an opportunity to listen to audiobooks like I've never had before. Thus I was able to read more books in 2010 than pretty much my whole life combined! Some of the books go back to the latter months of 2009; I don't remember exactly when I read which books; but I wanted to include them all so I didn't forget about them!
Dan Brown Books:
As anyone who has read Dan Brown knows, he packs a lot of excitement into his books and also presents very interesting "historical" perspective (although how much is actual history is masked and center of heated debate! Awesome!) Ask your pastor to argue this point :). I really like these books; especially Angels and Demons and The Lost Symbol. I actually really appreciate the "conspiracy theory" angle that Dan writes from as I believe it inspires some interesting soul searching and can challenge much of the basis of what people believe, regardless of what you believe! I highly recommend any of these books!
Terry Goodkind Sword of Truth Series Books:
I have finally finished off this series, a total of 12 books (so far). These are LONG books, over 6000 pages for the books listed above. For those that are unfamiliar with this fantasy series, a good synopsis of the series and each book can be found via Wikipedia. I really like Terry Goodkind's writing style; the story offers a level of detail that keeps coming back and made me wonder how much time he spent mapping out all the fine details prior to writing the book(s); it all made sense and was quite intricate at times. He also had nice twist and turns in the story to keep things interesting.
I also watched the made-for-TV series based on these books (done by Sam Raimi which was awesome) called Legend of the Seeker which aired for two seasons. I actually discovered the TV series 2 weeks before it was completed; I was channel surfing and stopped on the fantasy-based show and recognized the story right away (although it was significantly different that the books, especially season 2, but still fun to watch). My kids loved it!
The Law of Nines books wasn't part of this series, but definitely was linked to the series which was cool.
C.J. Box Books:
My folks bought me Blood Trail for Christmas as they thought I'd like it. I did, very much. C.J. Box is a writer out of Wyoming that writes rural thrillers. Blood Trail is one of the Joe Pickett series, much like Dan Brown always having Robert Langdon as the main protagonist. Joe Pickett is a Game Warden that get caught up in murders and other thrilling adventures. Blue Heaven was a stand alone book (not in the Pickett series) based on two kids that witness a murder and then have to run for their lives. Below Zero is about a environmental nut and Chicago mobster who kidnap a girl and take her along for their environmental redemption spree! I look forward to reading more C.J. Box this year!
Other Authors:
Daemon by Dan Suarez is a cyber thriller about a video game tycoon that upon his death sends the video game objects into the real world. Erin read it too and said it is guy's book; not much to offer from a girl's perspective; and I guess I can see this in a couple of the scenes of the book; but overall I think this was a fun cyber-thriller!
The Demon Under the Microscope I really enjoyed as it talked about the drug industry before and during the invent of Sulfa anti-biotic drugs. This was a wonderful historical record of how medicine truly changed the world! Likewise The Last Voyage of Columbus was a great insight on what being a pioneer was all about!
My friend Natalie said I had to read the Book Thief and it was a wonderful book accounting the life in Nazi Germany of a adopted girl who had hard luck worse than anyone I know through hiding a Jew and learning to read while facing what was going on in Nazi Germany. A wonderful book!
Bill Maher's book I have to admit I bought for the cover…I like propaganda and that was a spoof on a very popular poster! The book is quite good; well thought out and in the typical Bill Maher style.
Graffiti L.A. is a very comprehensive history of Graffiti in L.A. Lots of wonderful pictures as well.
Found Magazine is awesome; my sister gave me this for Christmas. These books are just found letters and such that people send to this magazine and they publish them. I have submitted some stuff I've found to the magazine; but nothing has been published as of yet.
The Peppers book was great as it told the history of cultivation of Peppers, search for peppers roots and where they came from, modern pepper genetics, and how Tasbasco company was lame early on in defeating its competition with politics rather than other means.
Weather Books:
Mike Nelson's Colorado Weather Almanac is an absolute must read for anyone interested in weather, especially Colorado weather. After reading the book you can understand how the weather guys often get the weather forecast completely wrong!
Tornadoes of the United States by Snowden D Flora is from 1958 (2nd printing) and is a great look at Tornadoes back when we knew nearly nothing about them. Great statistics and information about outbreaks in the first half of the 20th century. I'm currently reading his book Hail Storms of the United States.
Cloud Study is a neat old book reprinted in 1960 that talks about clouds and their formation. This has some great older photos and is a fun read.
Weather is an awesome coffee table book; I bought this at the National Storm Chaser Conference back in 2009 with the Hunt for the Red Sprite DVD. Adventures in Tornado Alley has wonderful pictures from Nebraska storm chaser Mike Hollingshead and is the UK version (Hardback was not available here in the US). Jim Reed's book is also great and full of wonderful photographs.
Nancy Mathis book has a lot of information about tornado research pioneer Ted Fujita and details the F5 Moore OK tornado from May 3, 1999.
Rockhounding Books:
Between my dad and myself we were able to pick up many rockhounding books, a couple had several editions. It was nice to read the older editions as there sometimes was information available that was not available in the newer editions. The best guide of the lot was Voynicks Rockhounding Colorado, although I enjoyed all of them.
Kirk Johnson's book Cruisin' the Fossil Freeway was a great book joining him on a "road trip" around the high plains in search of fossils. Great illustrations too.
I read several other mining and colorado rock books but don't remember the names; I believe my dad has these so perhaps someday I'll add them to the list.
Music Books: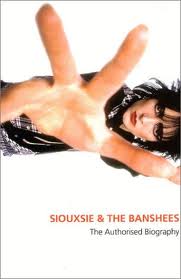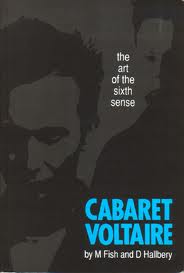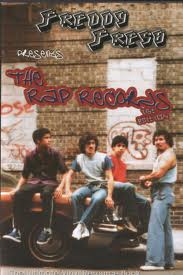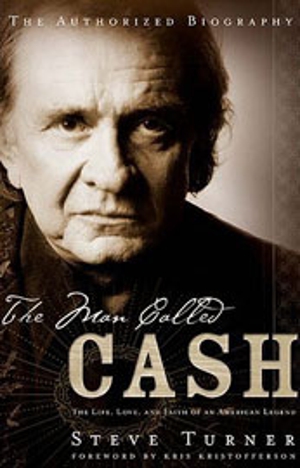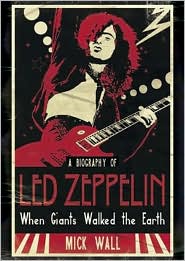 Analog Days was a wonderful book taking a look at the early days of Robert Moog and the invention of his synthesizer. It followed the business describing the other companies and competition and gave an overall wonderful history of the evolution of Analog Synthesizers.
Theremin was an incredible book detailing the life of a Russian spy masked by very early electronic music! A must read for anyone interested in propaganda and electronic music!
The Cabaret Voltaire and Siouxsie biographies were a great look into the early days of these influential bands in the late 70's England!
I was introduced to Freddy Fresh on his record label Analog Records. This was harder edged analog acid techno from the early 90s! He was an avid collector (like me) of analog synthesizers and modulars and I loved his work. I didn't realize until reading through this guide that he was so versed in early hip-hop/rap music. Definitely a cool guide to records that started the genre.
That's about it; and that's a bunch of books; especially for me!