This year was a great year for topaz; my family and I had a couple of wonderful days with the Dorris family at the Topaz Mountain Gem mine.  See previous posts (1, 2) for details on these trips.  On May 5th I found a really nice (300 carat!) beautiful blue specimen topaz that Joe suggested I have his son professionally clean and seal some of the fractures using pressure treatment.  I went ahead and took advantage of this and the crystal came back just beautiful.  I'm not sure how many fractures were actually sealed as it is still fractured up; but the color is wonderful and crystal clean (probably where the term is derived?)!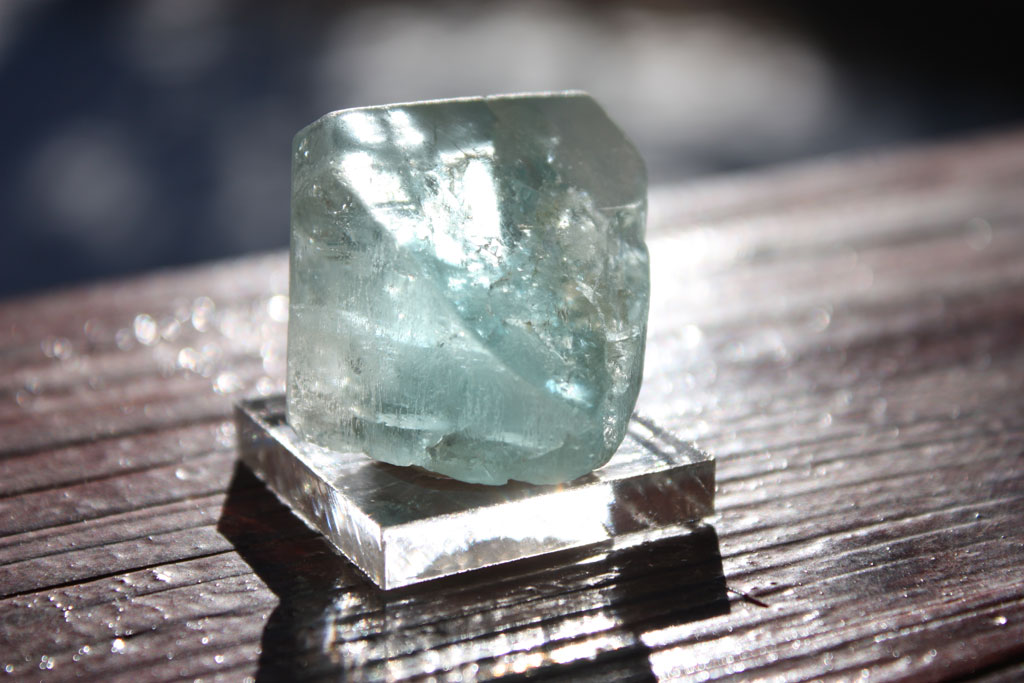 I am very happy with the results, well worth the investment!
I am also very pleased with the cut topaz that came back from Joe's cutter in China.  These take a while to process, but well worth the wait.  This year was about 4 months quicker than last year as well; so I was pleasantly surprised to see these just after the new year!
I found a really nice sherry stone and had it cut.  Joe thought that for sure one nice stone could be cut; but potentially 2.  Was surprised to see three stones were cut from this!  Here is the original stone: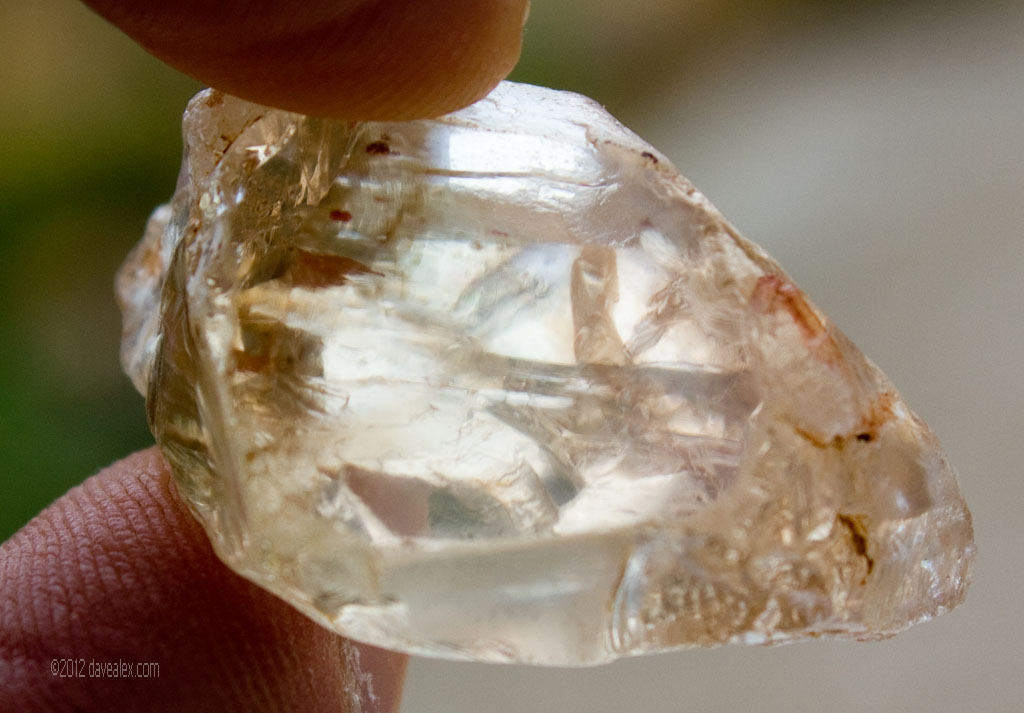 And here are the cut stones it produced: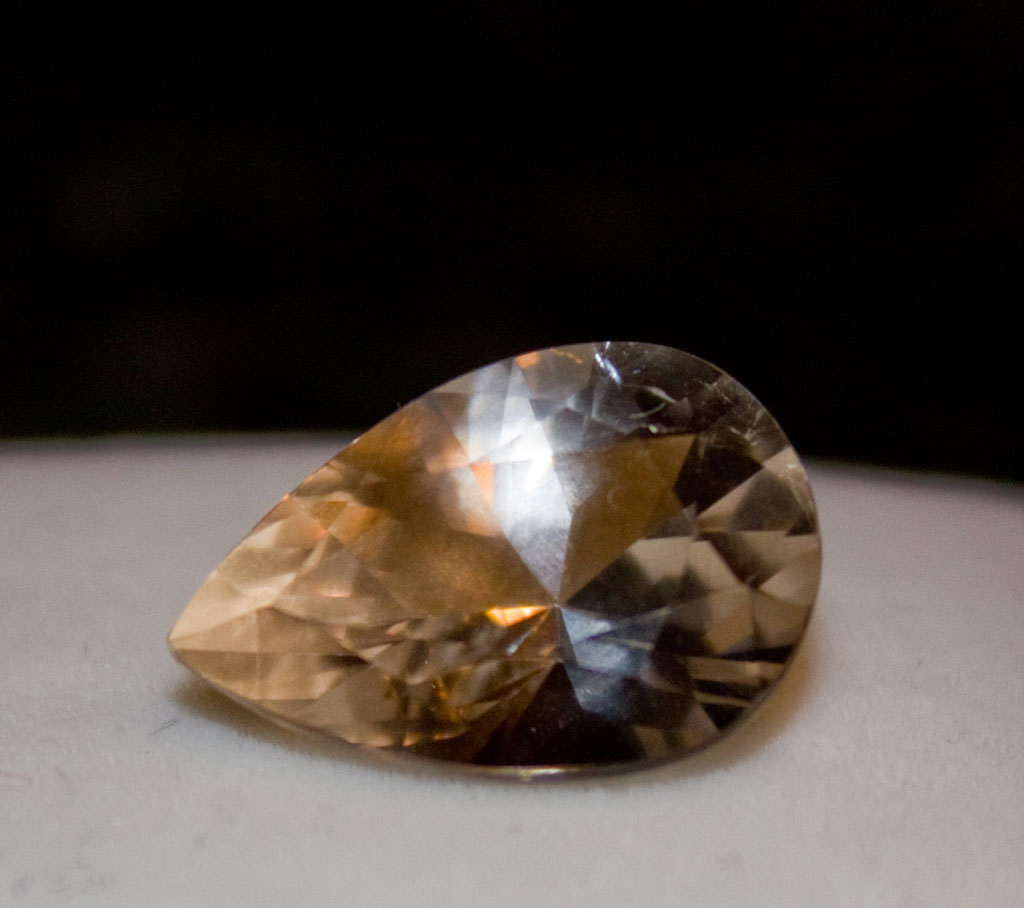 The right stone was the surprise; it had some inclusions which are really beautiful.  The left gem was from another clear stone I found in July; these will make a nice pair on some piece !!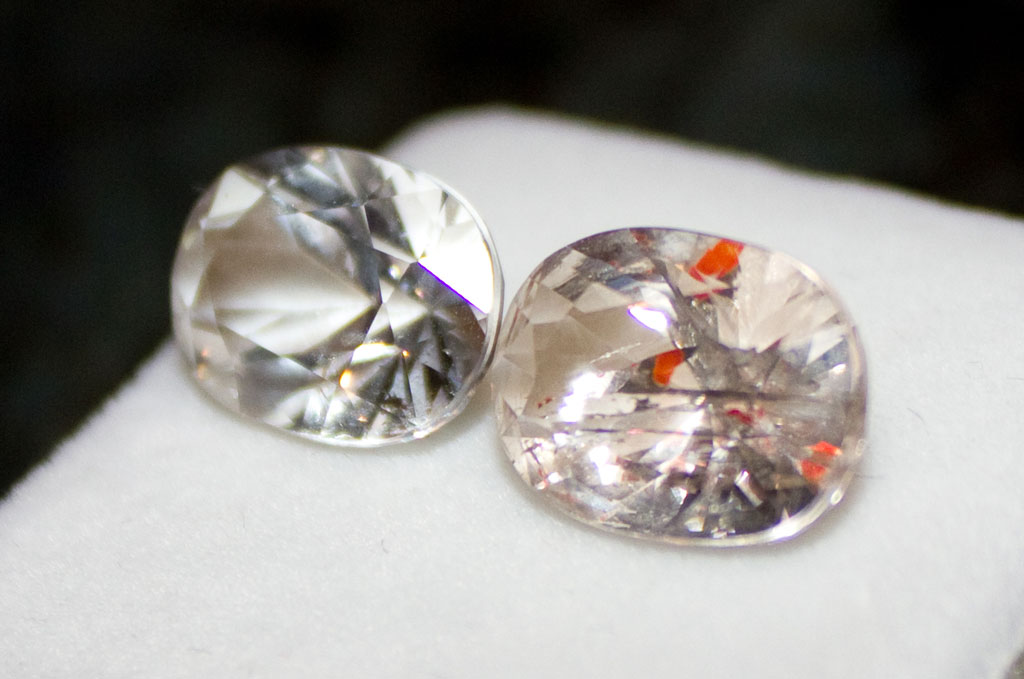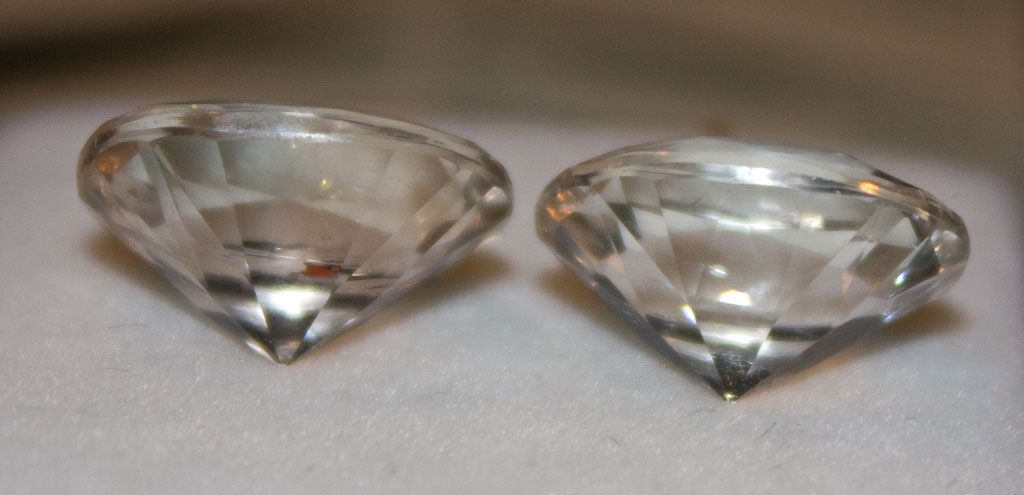 And another smaller stone was cut from the large stone.  Here are a couple of other stones I received, a total of 30 carats for 2012!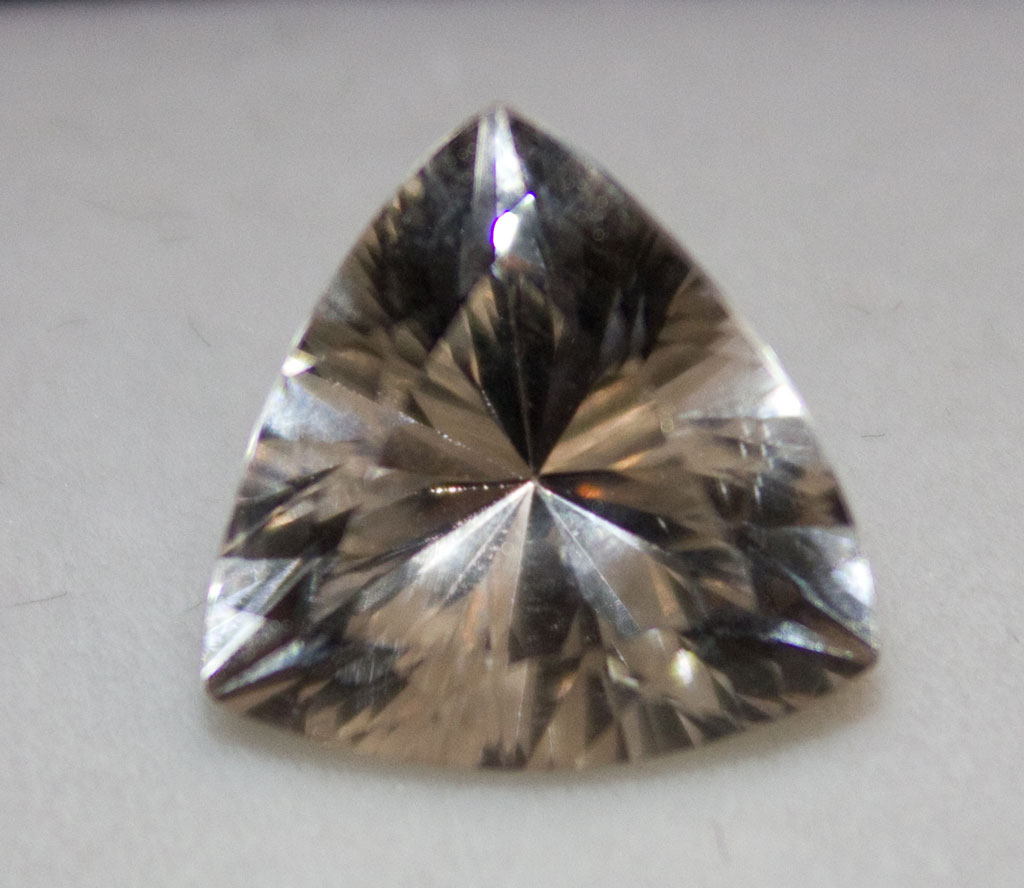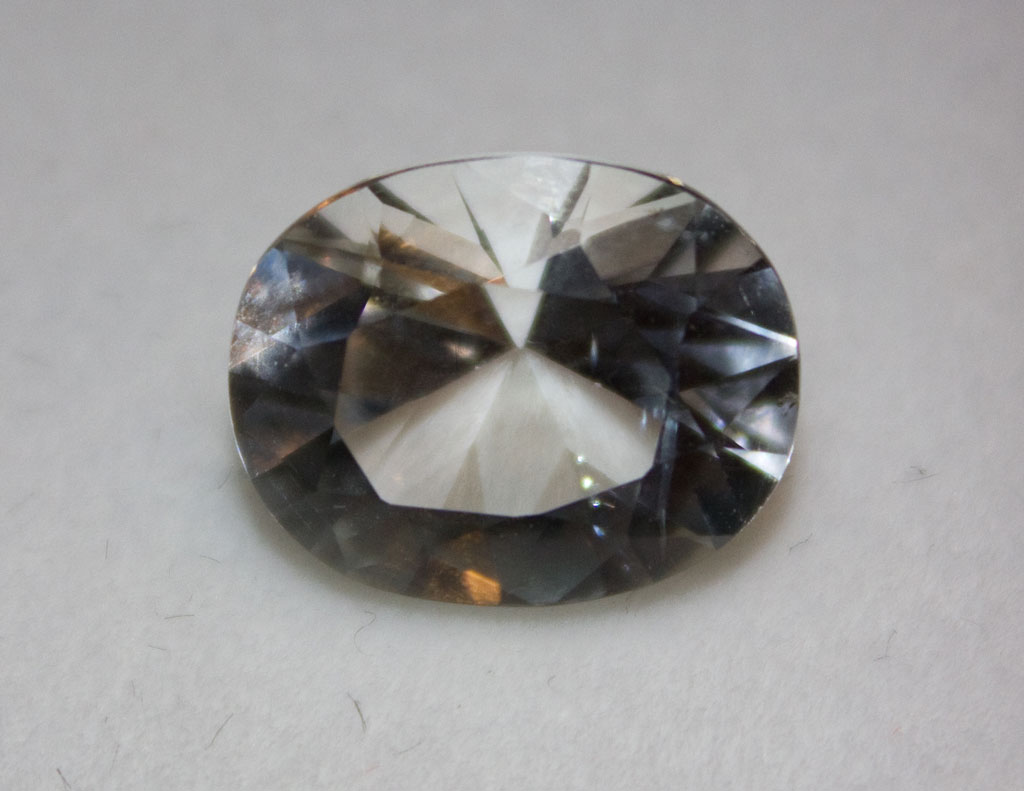 My daughter is in love with these stones and is now re-energized to spend the day digging for stones soon!  Hopefully we'll have the opportunity to go back several times again in 2013!  And I hope I finally dig an elusive stone at Devils head this upcoming year!