Did a bunch of prospecting this trip with my dad; we started by finding some nice large float pieces but could not find the source of these; which could have been a road.  We ate lunch and then ran upon this spot which had been excavated prior; but we saw a couple of signs of Amazonite so we decided to dig.  I was finding "okay" Amazonite crystals and my dad was working the larger pegmatite next to an existing hole.  Dad finally ran into a small side pocket off of the side and pulled out some of the nicer, large smokeys of the day!
I found relatively few crystals but several faint Amazonite parts and so was having a good time.  The Amazonites came from the hole above my head shown in the next picture.  A few days later I came back and found a bunch of smokys in the unearthed area above my head into the side of the hill.  The grey circle is where I finished the day and found the nice plate shown below.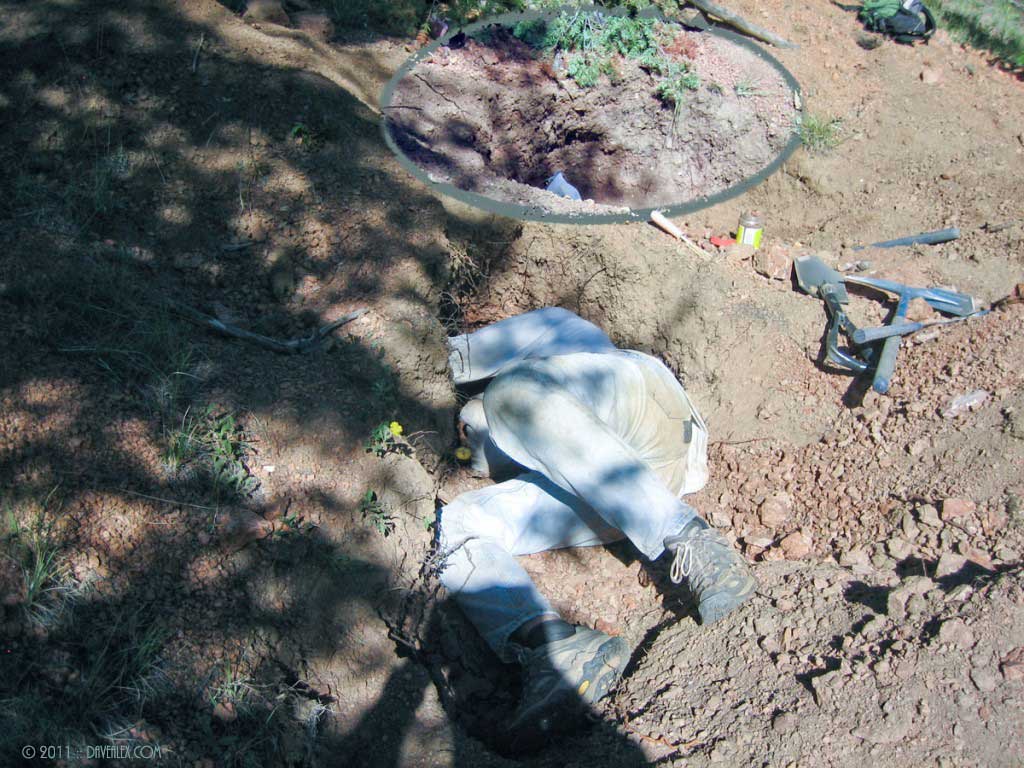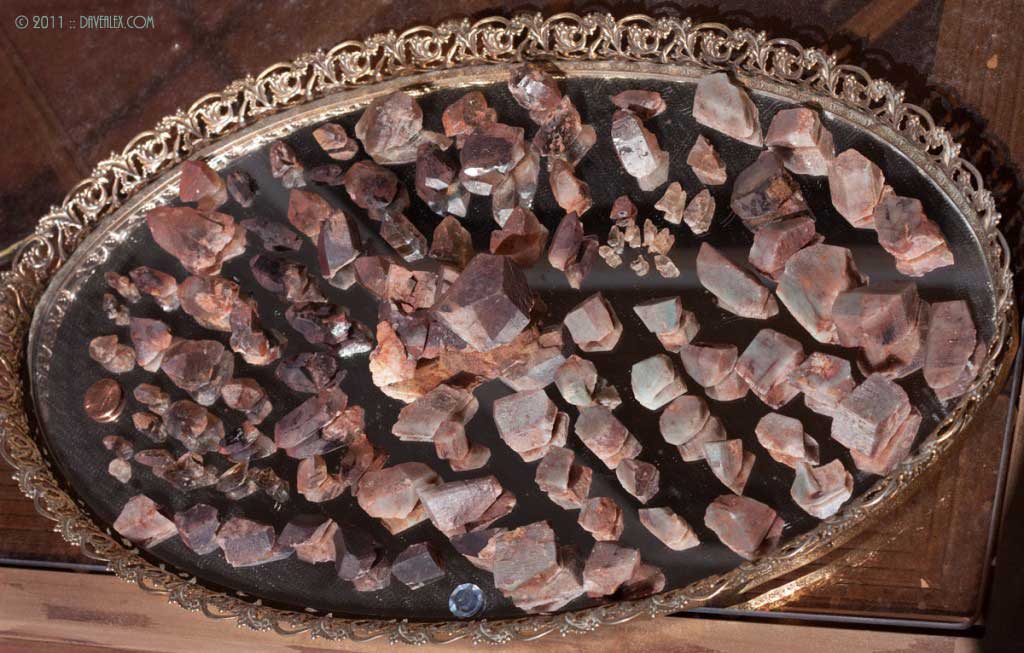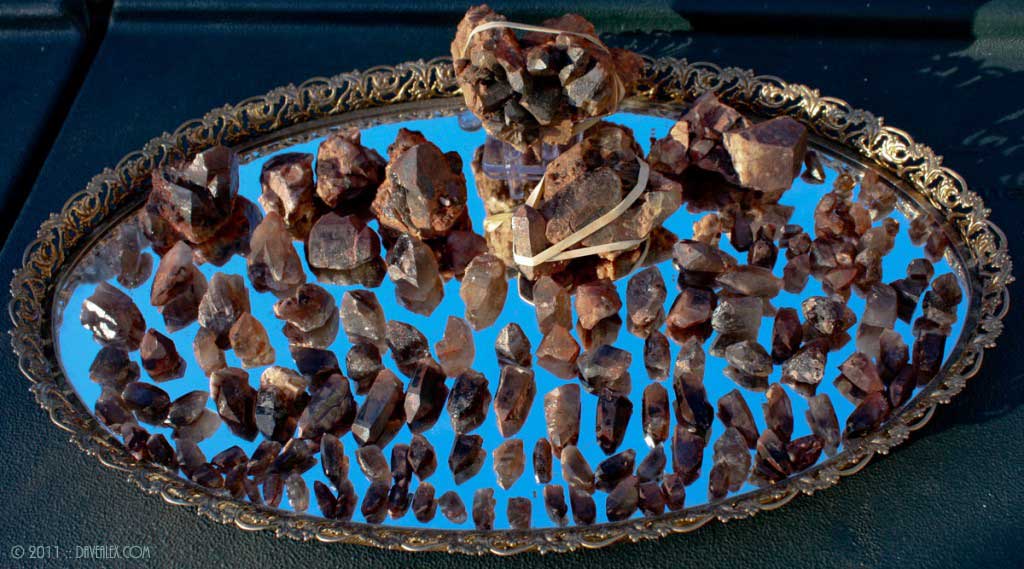 Here is the plate from the small seam; it was neat to see how the seam opened up and the signs in the rock as that happened. Thanks to my dad for uncovering much of this evidence! That was hard work!  The piece needs clean and trimmed; currently it is about 10 inches wide!