Day #5.  6/11/2005.  Texas Panhandle Supercells and Tornado
We targeted the Texas panhandle today as there were several boundaries
forming with lots of moisture (even though it was somewhat cool for Texas in
June).  We drove from Dodge City to just south of Amarillo and sat around
and watched the clouds waiting for one to blossom.  It took storms a little
while to get going, but once they did we had a choice of one by Hereford and
another outside of Amarillo.  We took the Amarillo storm because it was the
first and most impressive.  As we drove close we found another classic
supercell, but this was fairly small in nature.  We watched a big wall
cloud approach NW Amarillo and it kept trying persistently forming wall clouds,
but there was just not enough juice for it to take off.  We heard that the
southern storm was taking off and so we left the Amarillo storm as it was
putting on a nice lowering, but the rotation had pretty much ended.  Again,
like every day, we heard the sirens go off and everyone came rushing out of
restaurants, stores and their cars to see the large dark cloud coming their way.
The city was a zoo, so that finalized our decision to get the hell out of town
as it would be hard to chase in a city.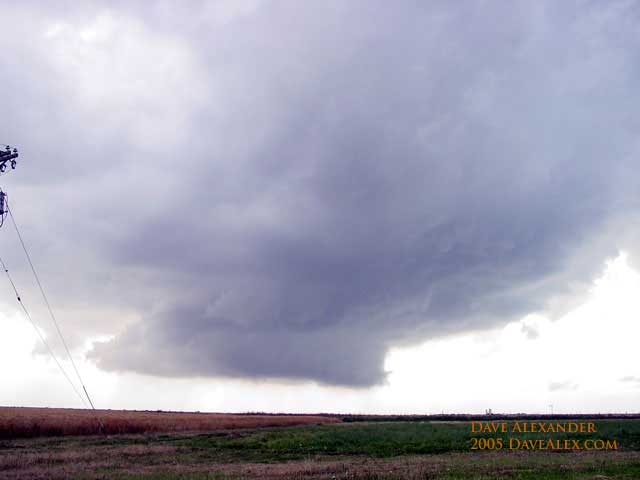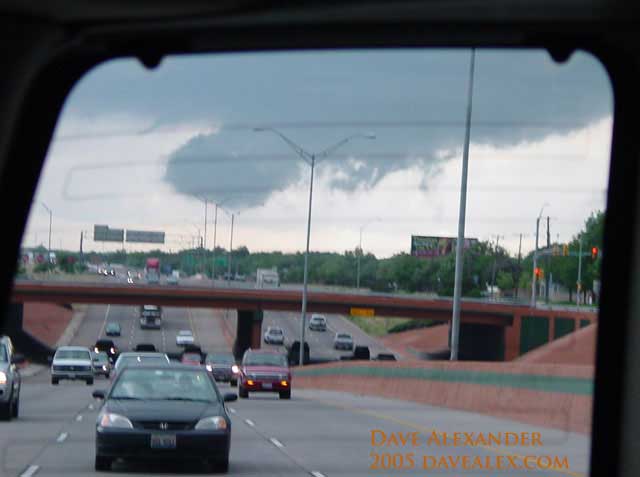 We picked off a southern storm that had a history of a tornado and it was a
monster.  Absolutely huge storm.  This storm was trying to get with it
and kept forming new wall clouds that were impressive.  Finally, once we
thought the storm was going to give up, once wall cloud formed with a funnel.
The funnel eventually dropped for a small cone tornado.  We think it may
have put down two tornadoes, but until we review the video we can't be sure.
We moved to get a closer view but we ended up in a mess with lots of rain.
We immediately went south as the rain was not linear (meaning it was curving
around) and we watched a huge funnel from less than 1/4 mile away while in the
bear's cage.  After having enough and knowing that the funnel was going to
come down, we moved another mile to the south and watched the rain wrapped
circulation head off in the distance.  The national weather service issued
a tornado for this rain wrapped whatever, but we only saw the huge funnel and
didn't ever see a tornado.  At this time baseball sized hail was falling
just north of where we were.  I unfortunately didn't get any stills but I
should have some video.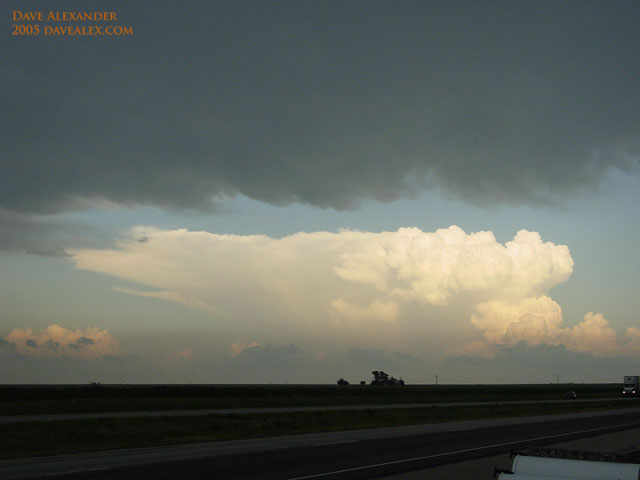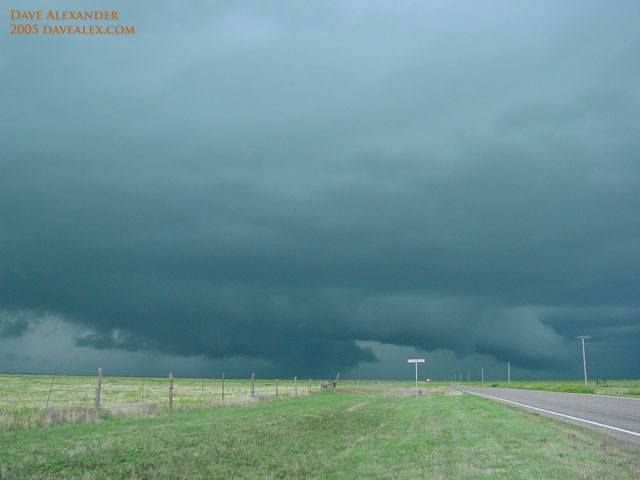 The national weather service got a report on this storm that there was a
tornado on the ground, but it only looked like rain-filled downdraft (with no
rotation) so we are not counting this as a tornado.  The tornado I only
have on video and don't have a way to capture it for viewing just yet.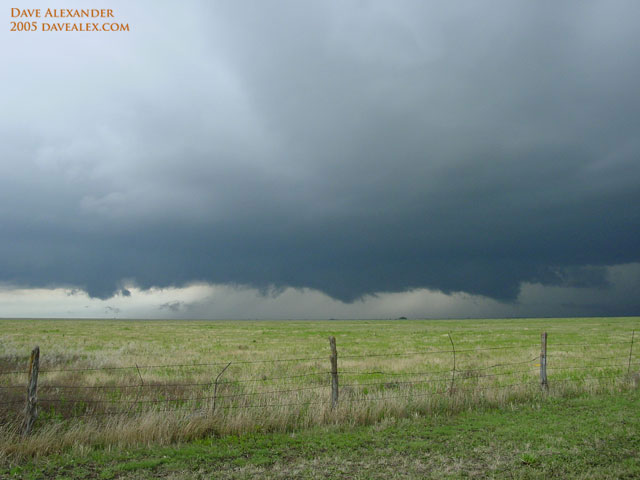 We then watched a new storm form right behind it and it got quite organized
putting quite a show.  We were directly under the clouds with all sorts of
eddys and rotation and scud building everywhere from the strong inflow.
I've never seen cloud motion like this, hopefully the video comes out.  We
watched this storm go off into the distance while getting eaten alive by
mosquitoesas it got dark.  We were going to sleep in Amarillo but two
monster hail storms got between us and flooded the interstate with tons of water
and very large hail and we were stuck going south to Plainview for the night.
The target area is the eastern Texas Panhandle or western Oklahoma or Kansas.
We'll see what the outflow boundaries look like from today's monstrous hail
storms.