NOTE:  Click on any image for higher resolution…
Finally we had a severe setup in Colorado; this spring has been mediocre at best thus far on any weather, especially severe. There was a Tornado Watch box issued for the eastern portion of Colorado and it would end up being a big hail day; especially on the Palmer Divide and Denver! I chased with Adam Boggs and we stayed pretty much out of everything severe; except the lightning. This was probably in the top 2 for sure lightning days I've ever experienced! It was simply spectacular!
Today was a weird day; Adam and I ran into unique events all day; which made the chase a lot of fun! The first unlikely event was when we pulled off and watched the storms track north over the Grover/Briggsdale area. Off in the distance down the road I noticed a small black dot; which appeared to be coming at us fairly quickly. I got out my 300mm lens and scoped it out, it was a dog, and he was hauling!

I'm nearly sure the dog was a stray; he was definitely a bit sketchy but did hang around us the whole time we were there. There were a TON of chasers out and he barked at every car he saw. He wasn't very happy when we left which kinda broke my heart; but there was no way I was bringing him home nor having him in the car…something wasn't quite right with him.
While the dog was hanging out with us; we got this timelapse of the storms to our west. There was a lowering and some minor rotation which is apparent in the timelapse; the supercell was definitely rotating which is what I was trying to capture.  One of these storms put down a brief tornado; although we didn't see anything.
We were in the middle of nowhere when we saw what appeared to be a Chase Tour group of vans.  As we neared they beckoned us to stop and they had an issue…they had locked their keys in their car.  They were looking for a coat hanger which I didn't have; but I went to a nearby fence post and got them some barbed wire.  Right as I was back with the wire they got the door unlocked with a car antenna and duct tape.  What was hilarious was "Plan B"…yet something else you don't see every chase!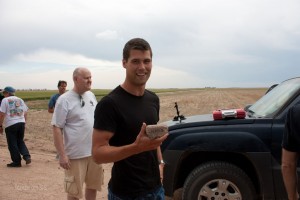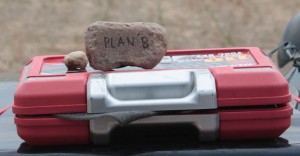 A bit further we stopped and watched a flock of pelicans lazily soar through the winds and also saw a cute group of deer.  Again not the average chase experience being in the middle of nowhere !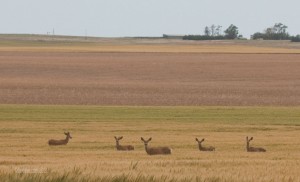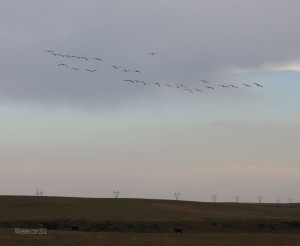 We continued on to Hwy 14 and entered the Pawnee Buttes near New Raymer and watched the storms track by and the great sunset!  We also got some more great sunset shots south of here as we were trying to make our way back to get some lightning from the southern storms.  We saw crepuscular and anti-crepuscular rays which was fairly rare (they ran horizon to horizon) and also caught a rainbow with a gas well.  The unique stuff kept coming.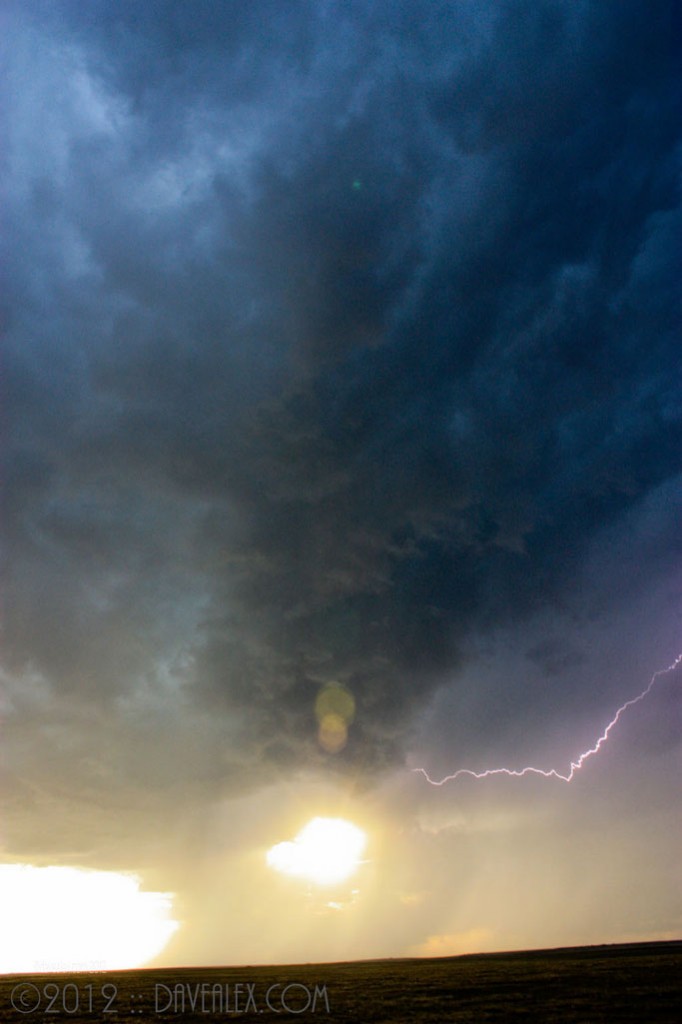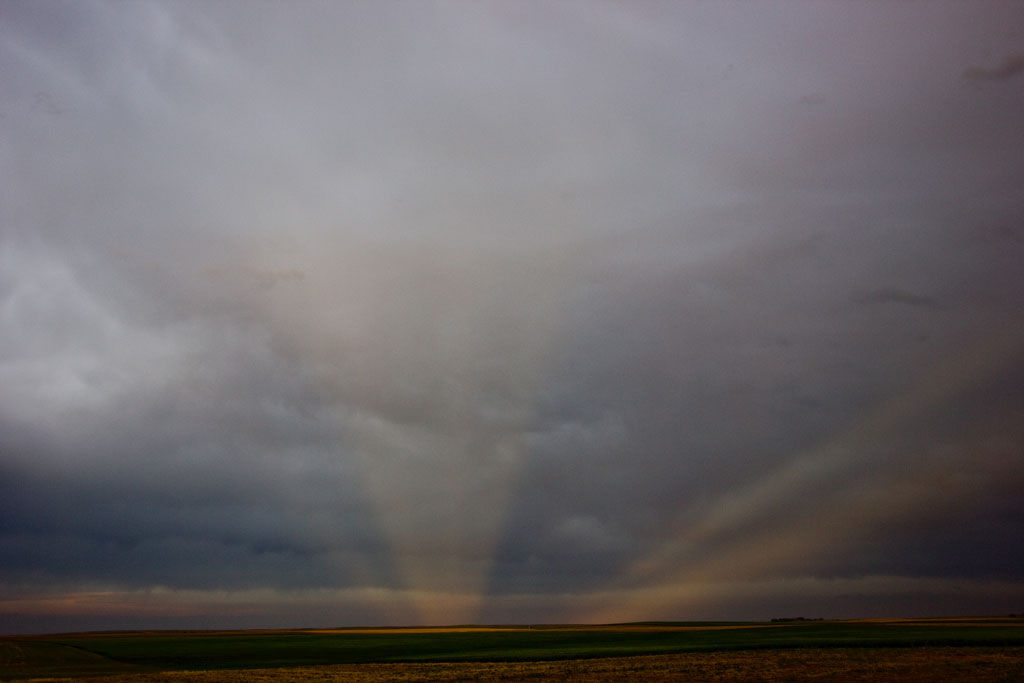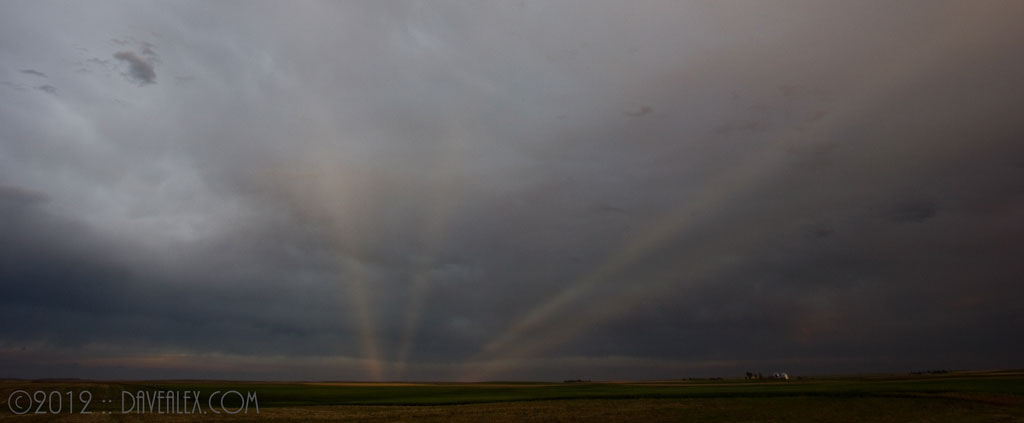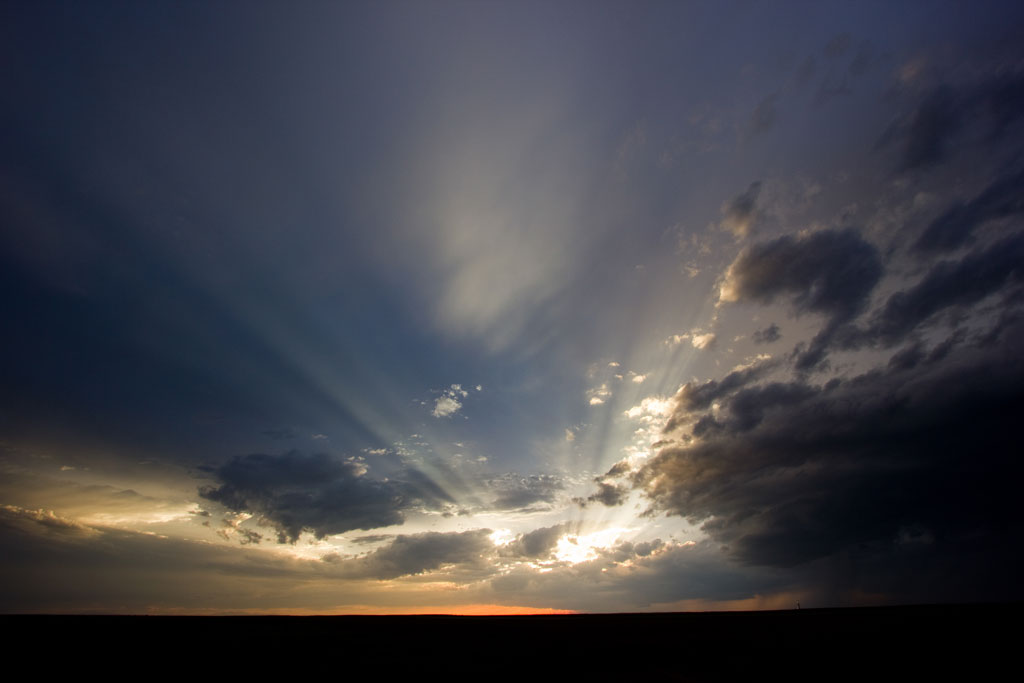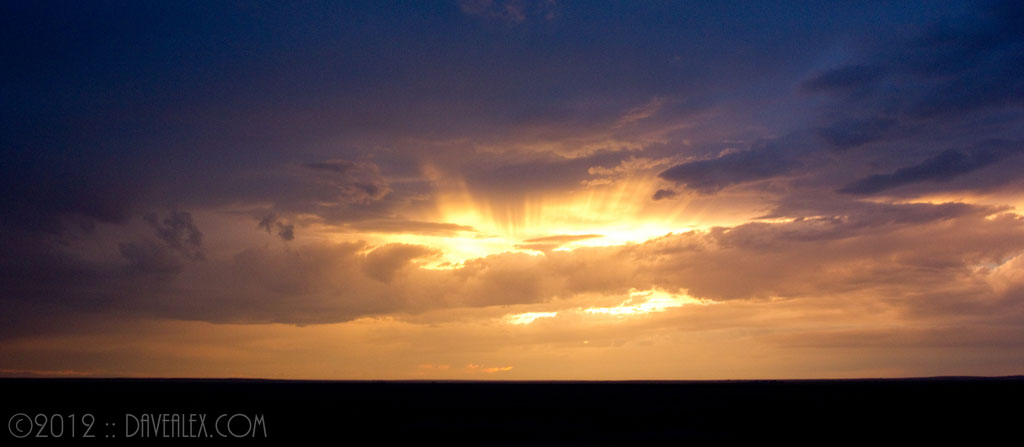 As we headed south around Orchard the lightning intensified and was hitting everywhere around us!  Another something you don't see every chase is a group of local farmers checking out the storm with multiple lightning strikes hitting all around them and watching them scramble to their vehicles in a frenzy!  Been there, done that!
Not much further down the road, around Wiggins, we ran into a field that was on fire; likely started by lightning.  We didn't call in any severe weather today; but we did report this fire to 911.  I ran across the street to the house there to warn them of the fire that was spreading very rapidly due to the high winds.  First time I've seen a field fire that close due to lightning.
The lightning was great; so we went down the road a little and took these lightning shots!  Wow!
NOTE:  If you have a flash-enabled browser then click on the FS button to watch these full screen and higher resolution!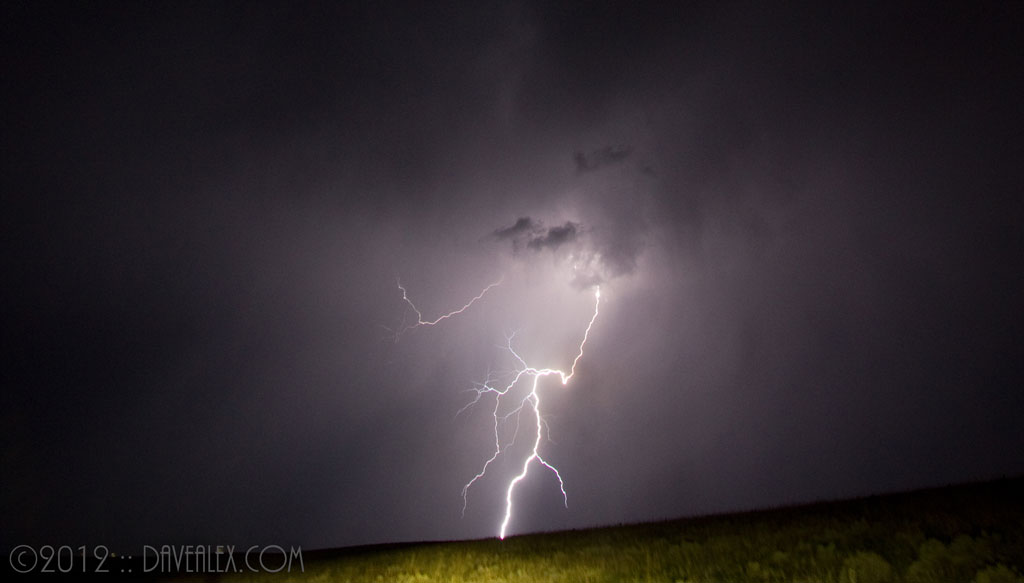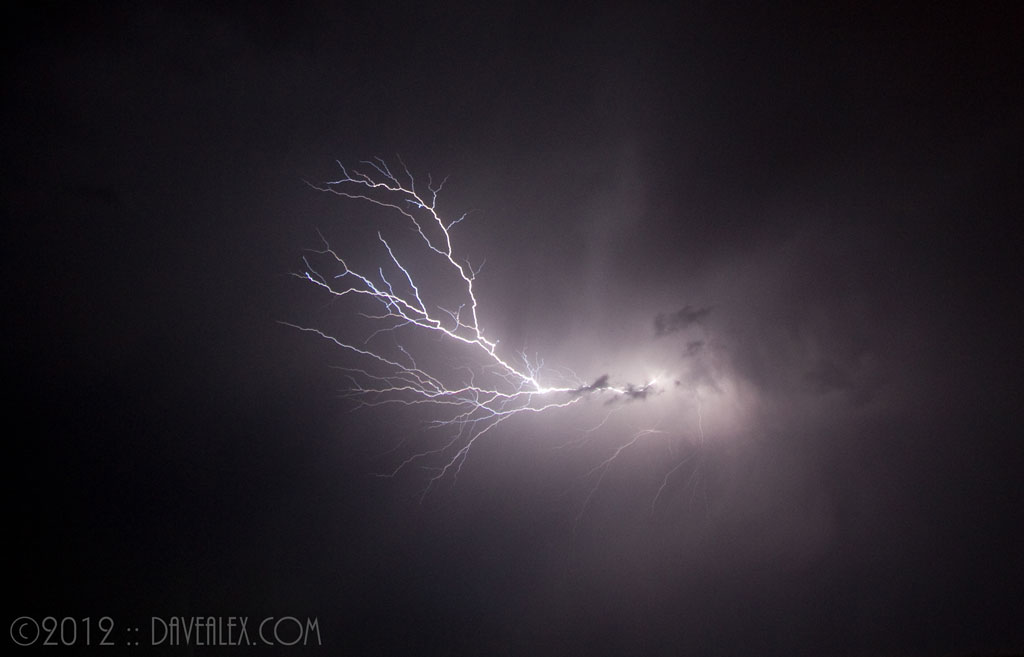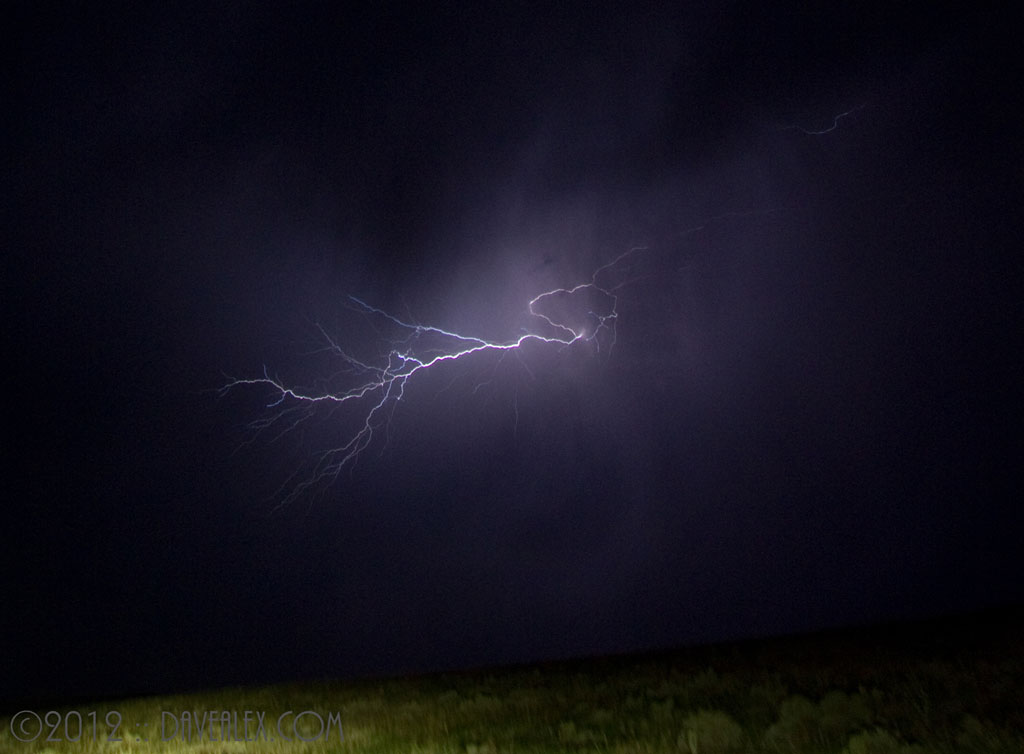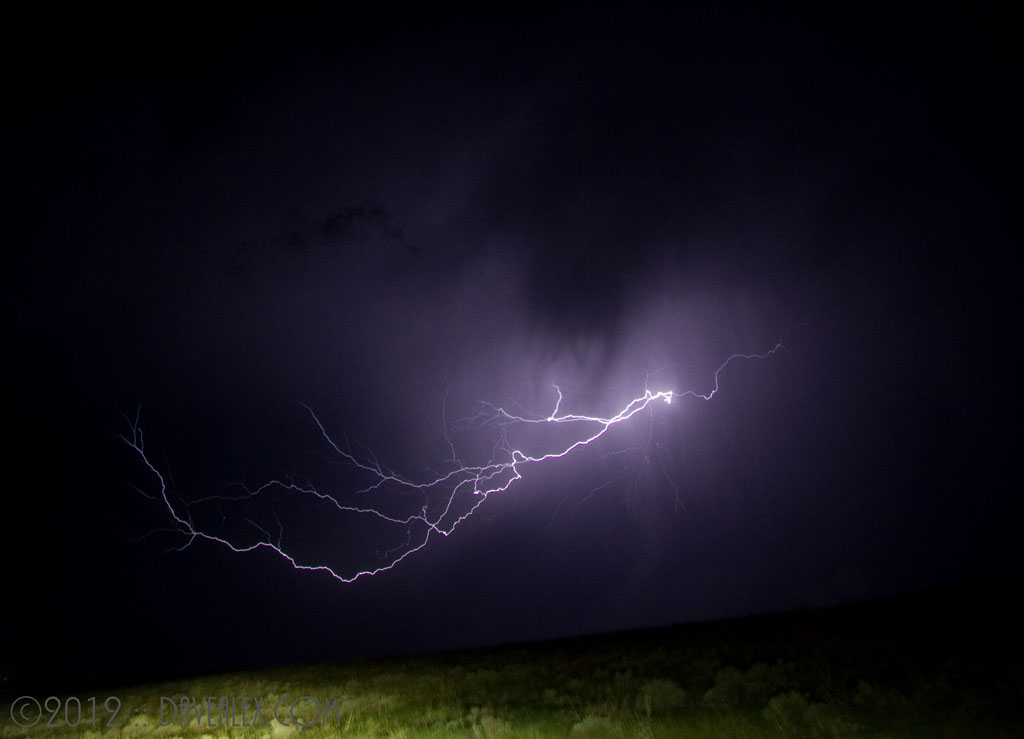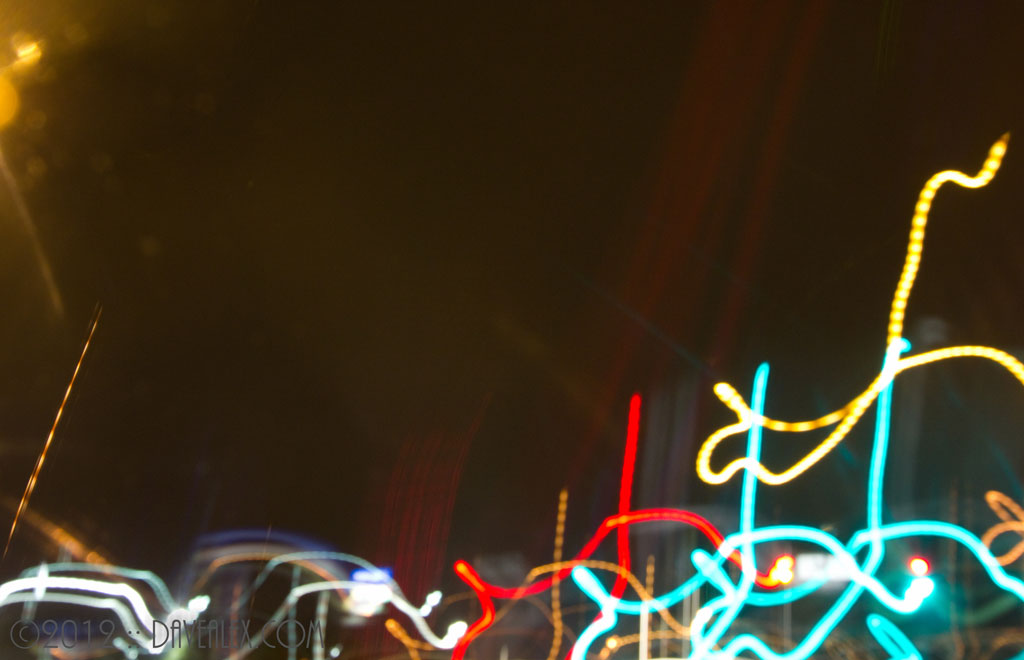 I dropped Adam off in Hudson where he left his car and I drove home; at this time the lightning was spectacular in Denver/Aurora area.  I decided to drive through Aurora in case there was an opportunity to photograph in the Children's Hospital garage (my work); but even though I would have gotten more amazing shots; I was getting tired an opted to enjoy nature's light show on my drive home without that stop; these bolts were CLOSE on the drive!   This was again an amazing storm; in the tech center there was 2-3″ of hail standing on the ground.  By the time I was in Castle Rock the outlet mall looked like it got hit with a huge snow storm.  When I got home the storm passing through SW Denver metro was Tornado warned, at 12:30 at night!  That storm dissipated by the time it was in SE Aurora!  Really?  Definitely a bunch of odd, unique stuff; and likely the best lightning day I've ever had chasing!
Best part, the next day even looked better for severe storms!