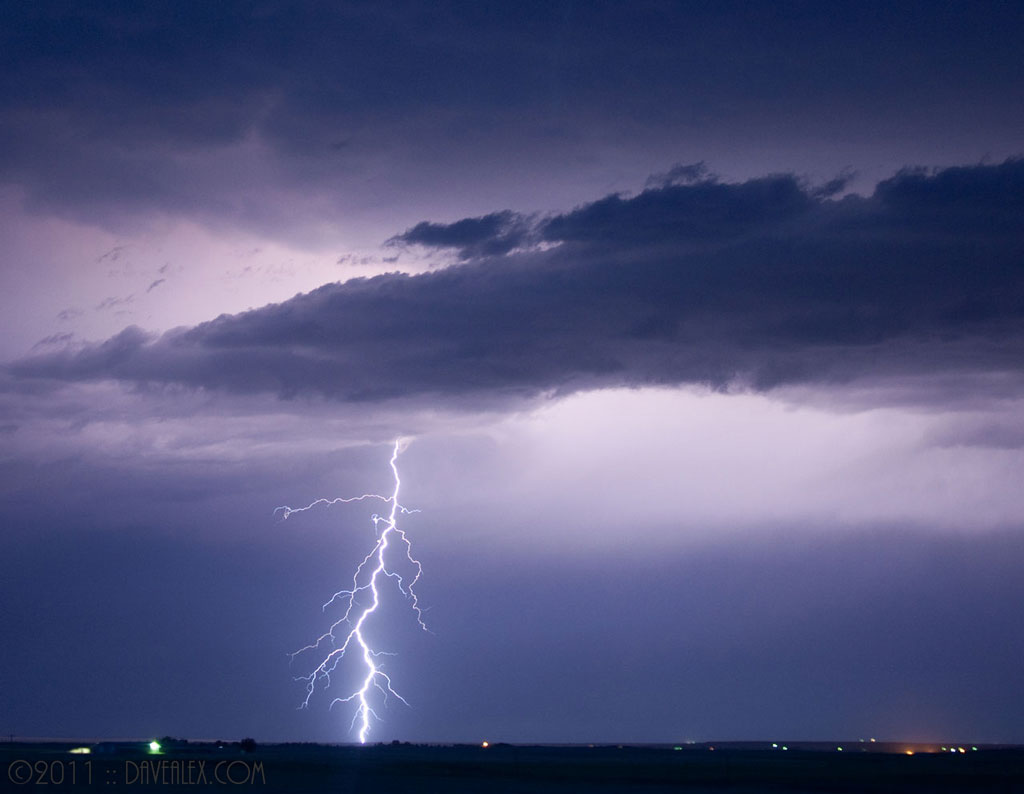 Joined up with this great storm north of Bennett. It took it a while to get going, but once it did it took on great structure. Followed this storm until its eventual demise south of Fort Morgan. Went northwest of Fort Morgan after dark to get some great lightning that this storm and others to the west were putting down.
After dark is when the action started to happen.  Great lightning in several locations accompanied this storm!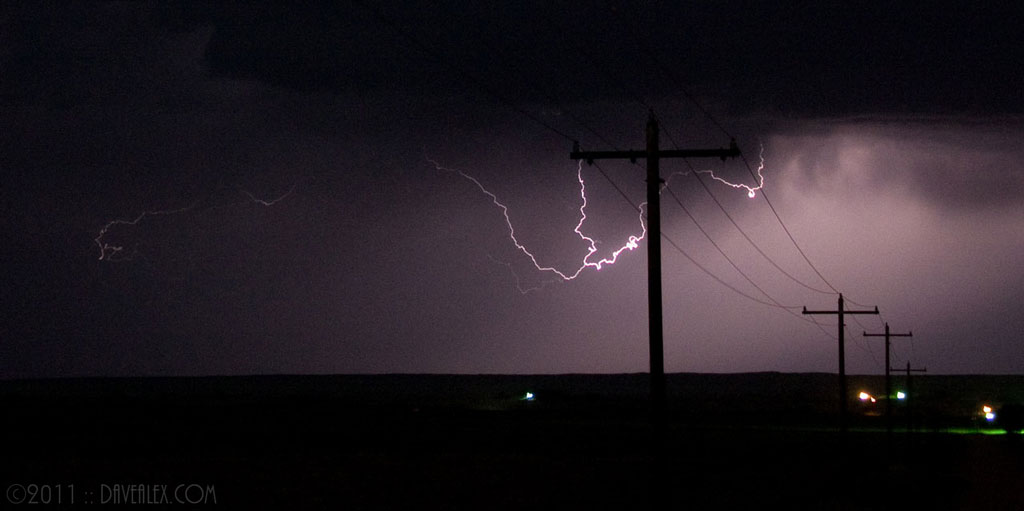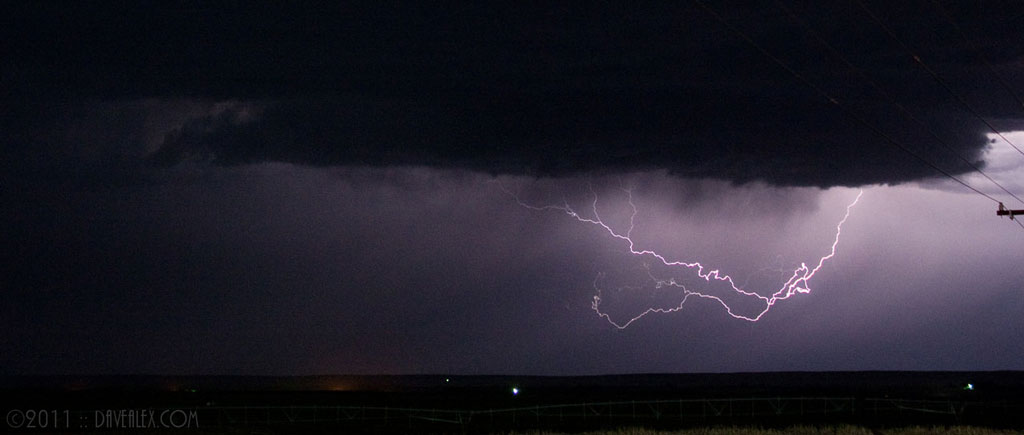 I especially like this lightning and how it formed a heart shape…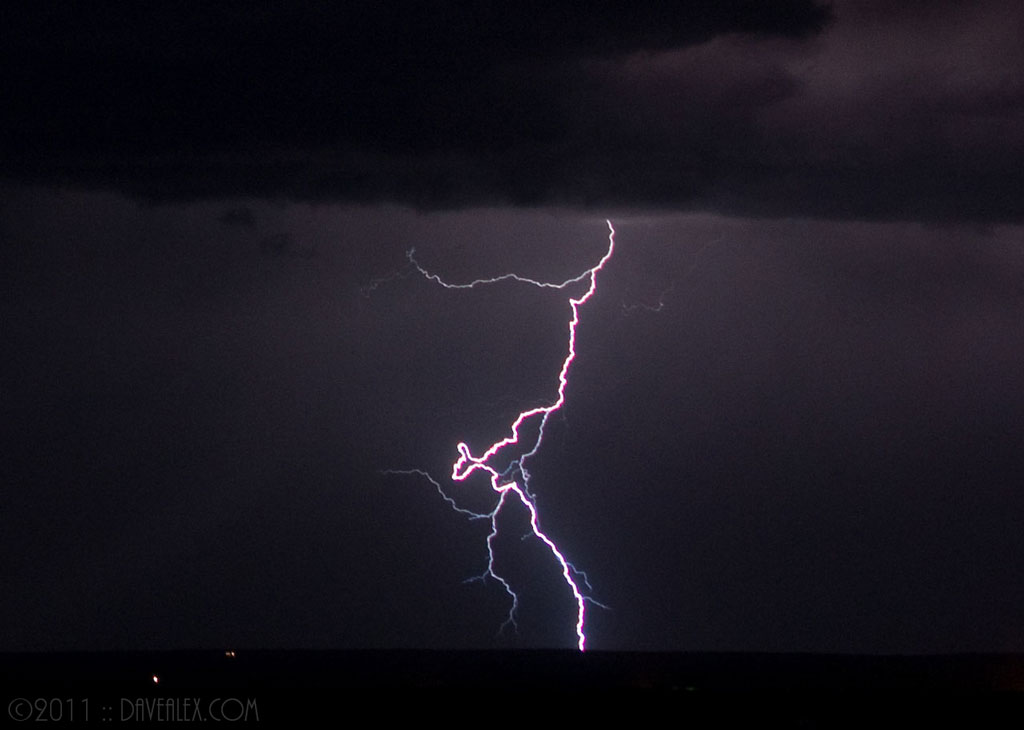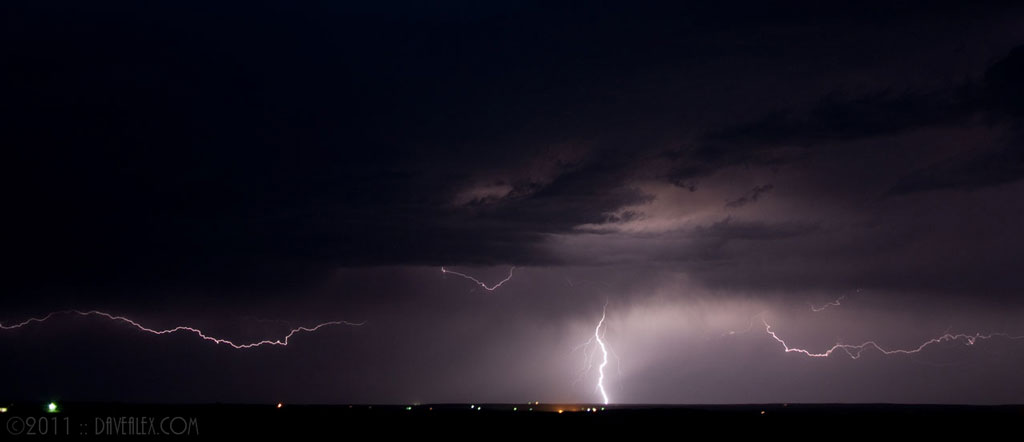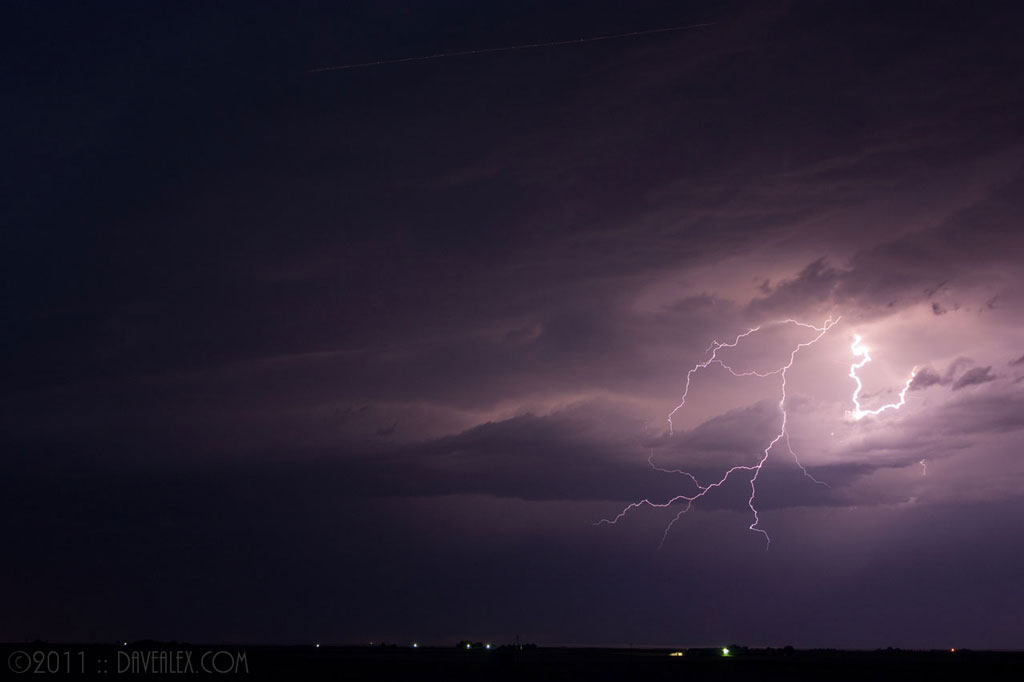 The sunset was awesome too.  All around a great chase!