Today had another round of severe weather for the Colorado Front Range including Tornadic Supercells.  I left work a bit late today due to a pending deadline so I was behind the 8-ball all day, but still was able to see some really neat storm structure.
Storms had already gone severe warned by the time I left work so I had a good idea which one to jump on.  I was targeting the storm just west of Limon as I was heading east on I-70 and then the cell near Leader was just too impressive and I had to check it out.  This is common with me when chasing as my favorite part is the storm structure and not strictly tornadoes which is the focus for many chasers.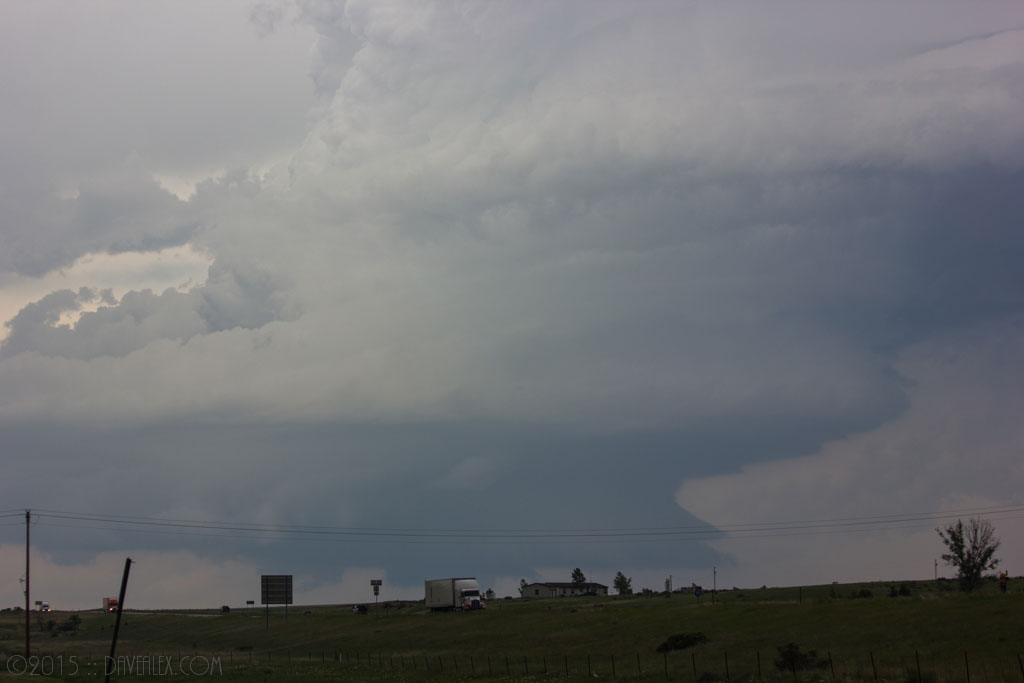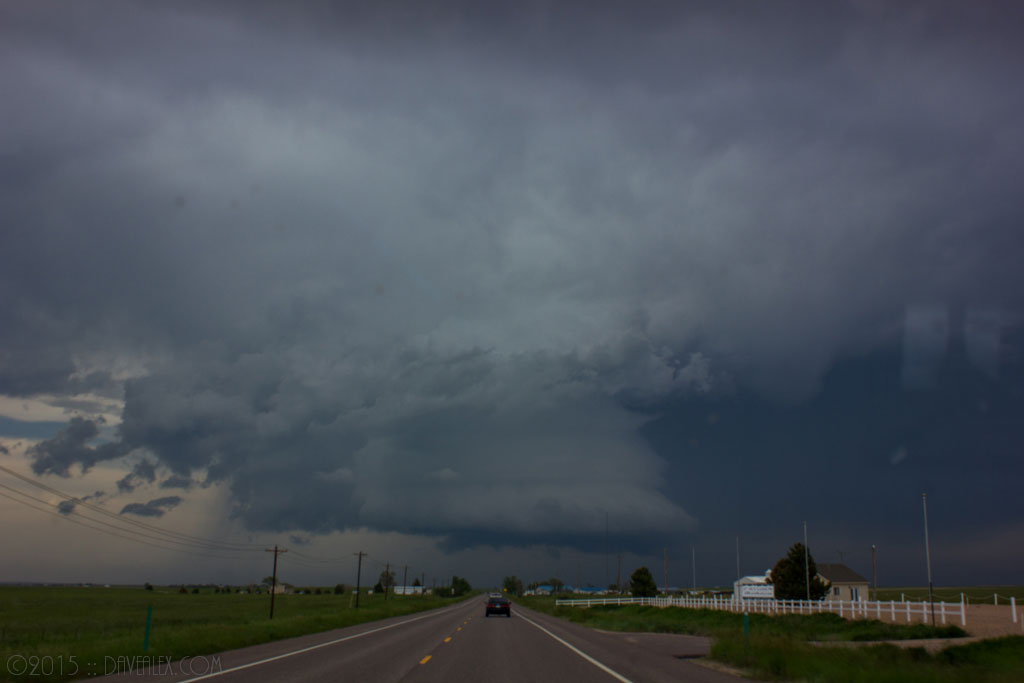 As I approached this storm is was obvious it was getting smaller, both on radar and visibly to my eye.  It didn't matter though, the inflow band and what I could see of the updraft were spectacular!  Within 30 minutes this storm went from Tornado warned to non-existent!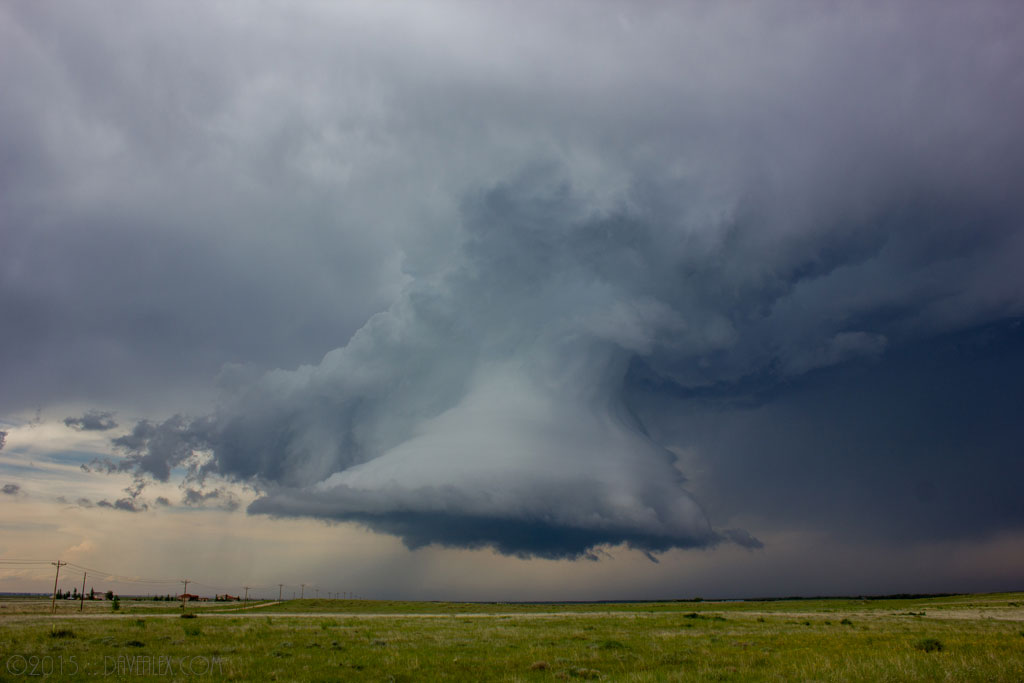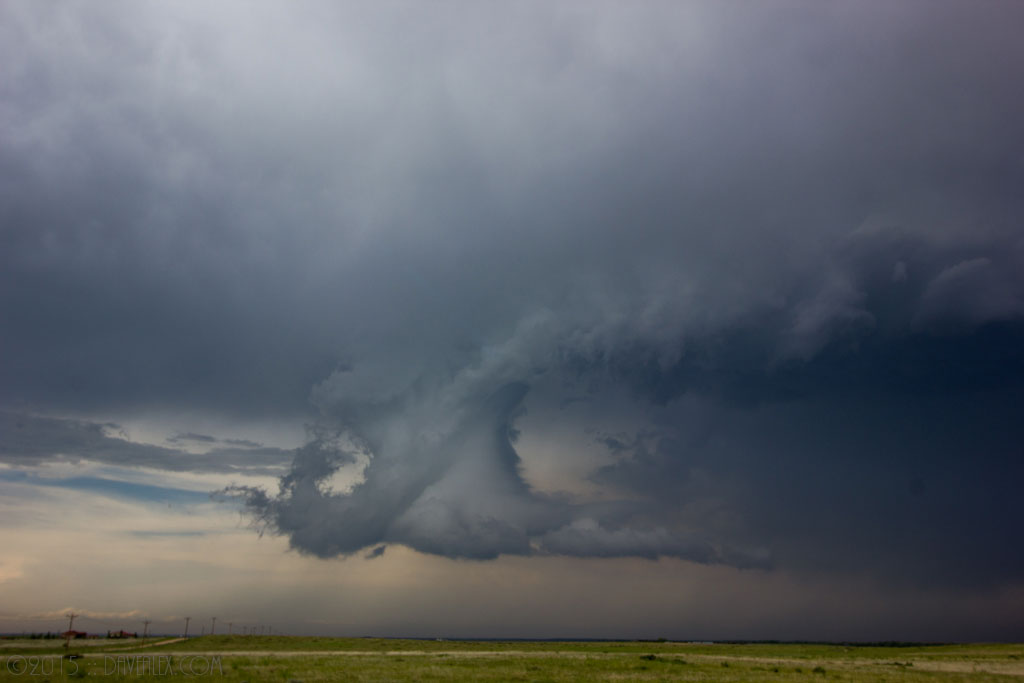 So back onto my originally targeted strom.  I made a few tactical mistakes that cost some time today–miss my chase partner Adam who was excellent at it–and ended up taking a few roads I have not done before.  Due to the amount of rain the dirt roads were mud and somewhat slick so it was slow going.  Sometime the shortest route is not the best route! 🙂  Meanwhile this supercell was putting down beautiful tornadoes with amazing structure.  Here is what it looked like from the back (north) side (it was moving south) which is a typical view as you are approaching a storm from this perspective!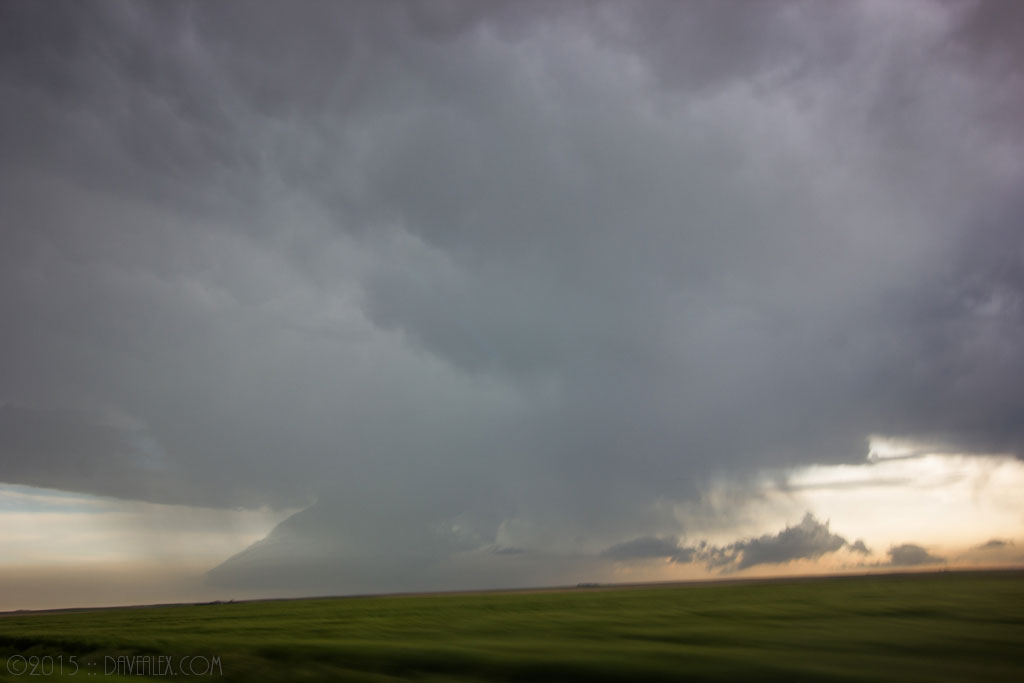 But perseverance pays off!  I finally got on this storm a little before sunset.  It had already stopped producing tornadoes although I thought there was one more left in it…but it didn't have quite enough energy even though the mesocyclone was spinning like a top!  The structure was jaw dropping, with a visibly rotating barberpole updraft.  And there were no other chasers in this location when I arrived (a treat from days like yesterday where there were 100's of chasers converged in the same area).  Ended up being 4 chaser teams in my area, and we all got an amazing display from mother nature!!!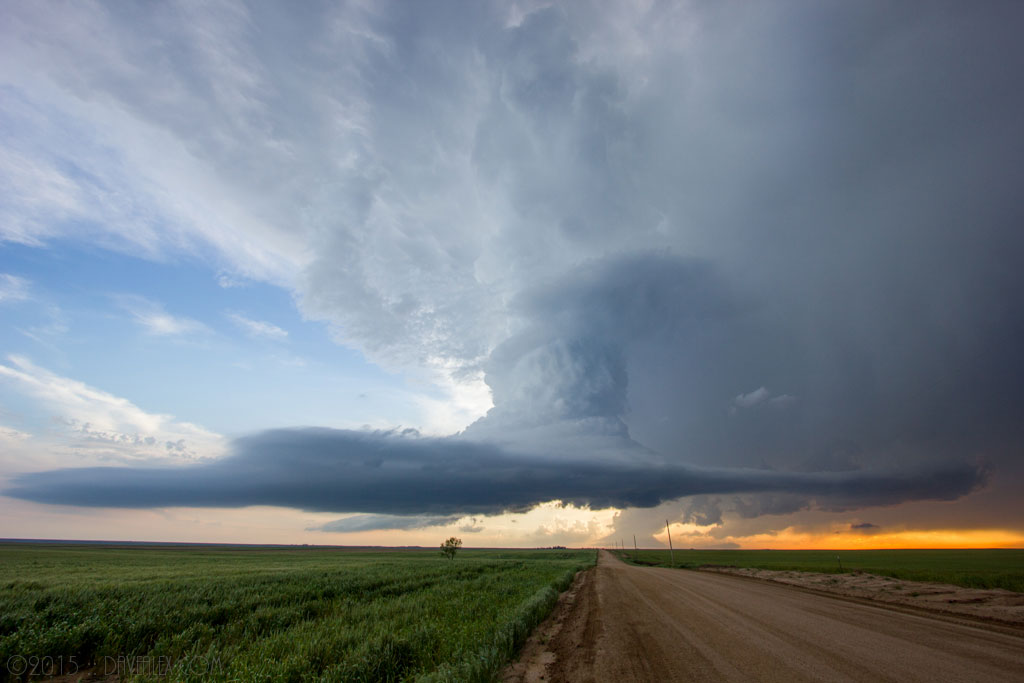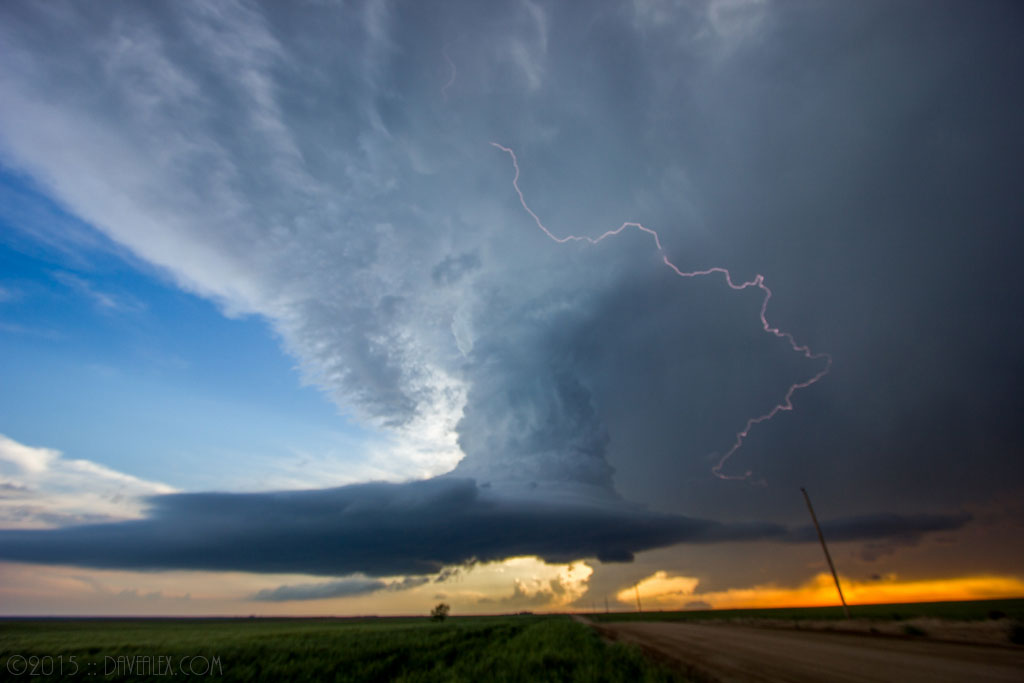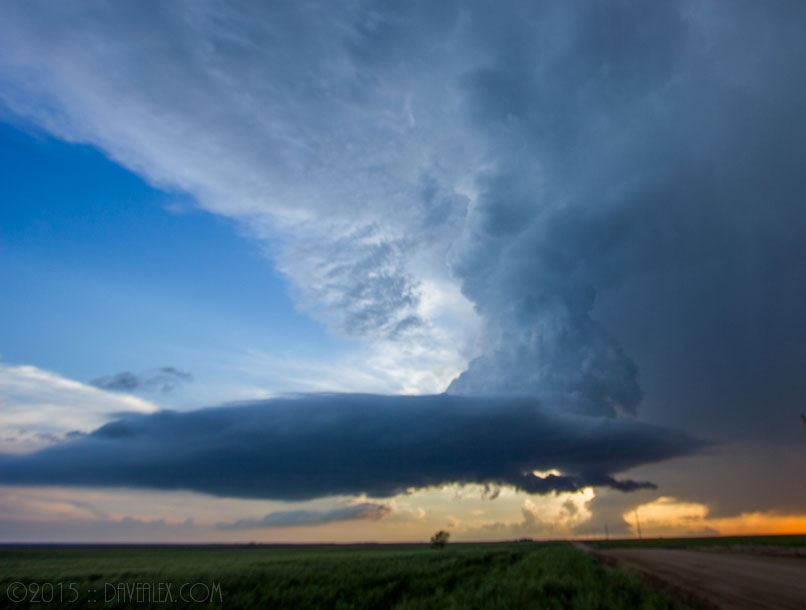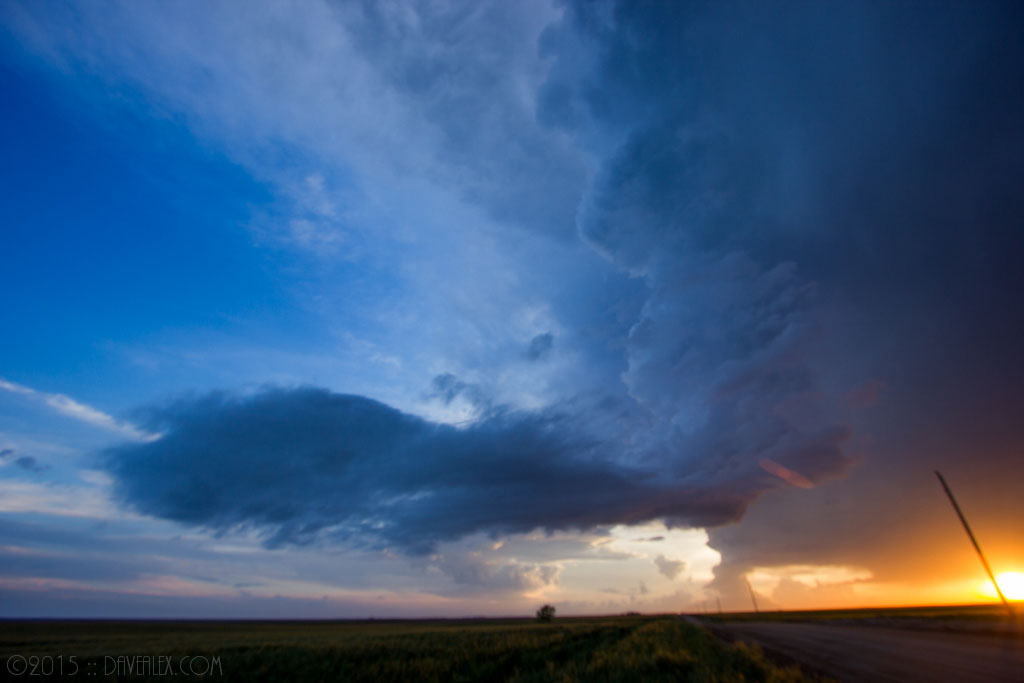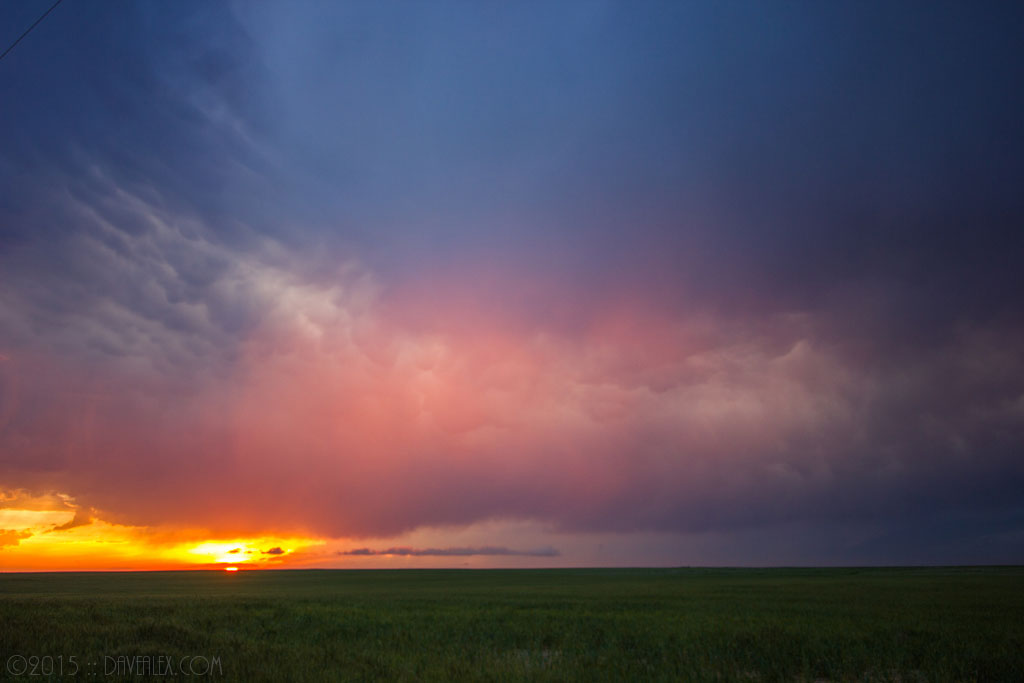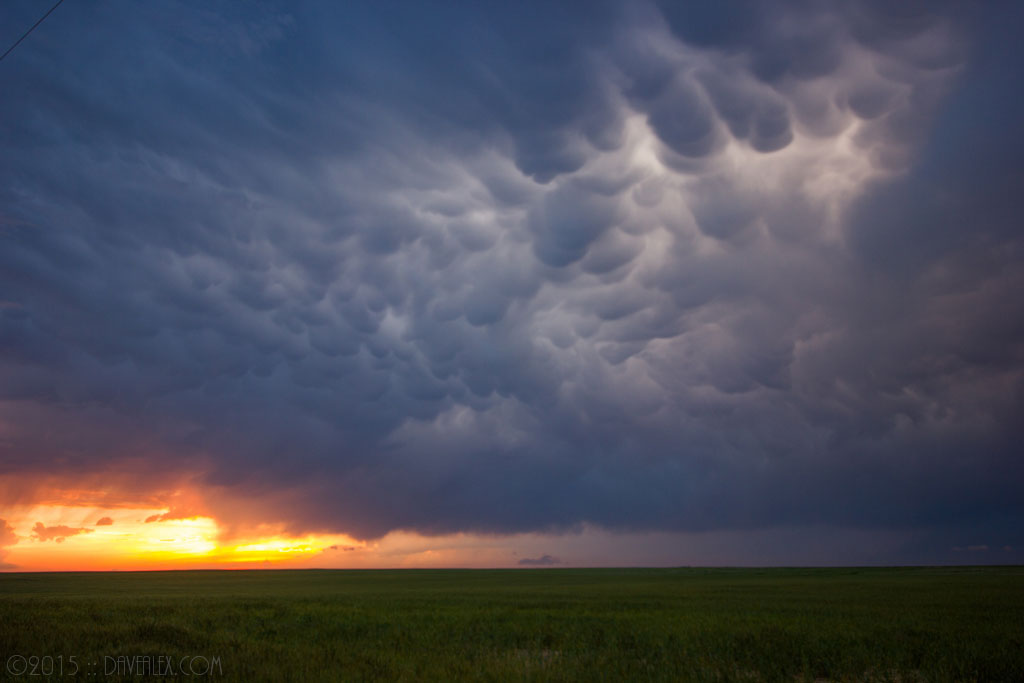 On the way home Denver had a large severe warned cell stalled over it.  On the radio they were talking about the mass amounts of hail and continuous lightning.  The storm stretched the entire metro area so I jumped up to a spot I've been wanting to photograph lightning from near Parker and took a few shots.  The lightning was incredible but it was 98% cloud-cloud and only small spikes were coming out of the cloud in this one location.  Great to watch for about 20 minutes before I ended up heading home.
All-in-all, an amazing chase day, the structure of the Kutch supercell is one I will never forget!