After yesterday's strange and incredible lightning and hail storms today was shaping up to be another severe day.  The NWS ended up putting a Tornado Watch box over the NE corner of the state at 11:00 am; it was muggy due to the moisture from yesterday and more coming that was trapped in the Front Range area due to fronts, and an upper air disturbance was passing over giving some extra lift.  Shear and helicity all looked good for supercells and potential tornadoes.
I left about 2:00 and headed east on Hwy86 as my target was Kiowa, or more like Agate/Byers area.  I wanted to sit on the north side of the divide and chase whatever fired from there.  As soon as I was past Kiowa a promising cell started to form right around Byers.  On my way there two other cells started to form to the SW–although these didn't show up on radar they were looking really nice; but I went for the maturing cell and stopped on Hwy 36 about 10 miles east of Byers.
NOTE:  Click on any picture for an enlarged and higher resolution version (they look better larger).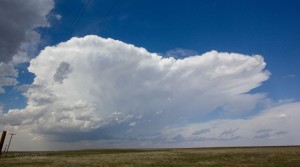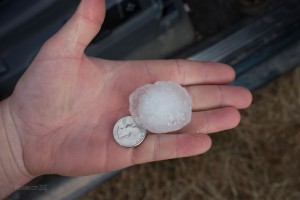 The cell was back building and went tornado warned near Byers.  I was expecting the cell to take off and I was in good position for that; but it ended up moving south.  I then jetted toward Deer Trail and eventually to Agate and south towards Hwy 86.  I figured I could get to Simla or even Ramah if the storm continued due South where the road network gets better.
Between Deer Trail and Agate the large flat rain free base produced rotation and a funnel cloud.  It also produced some amazing texture in the anvil/downdraft of the storm!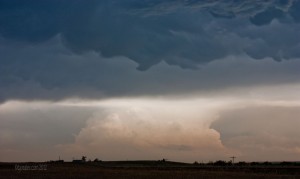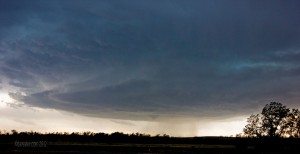 On my way south past Agate, the front end of the storm looked very suspicious and as I was driving it looked like a tornado could be occuring.  There was a tornado reported but I didn't know this until afterwards; but I did take this shot of the scud.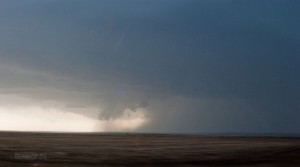 I traveled south to Hwy 86 (near where I started) and then west to the road to Simla.  I wanted to get to the road to Ramah, but there was no way without entering the core.  I traveled south until Simla and got some amazing, and I mean amazing, structure shots.  At this time there was a tornado down but I did not see anything from my vantage point.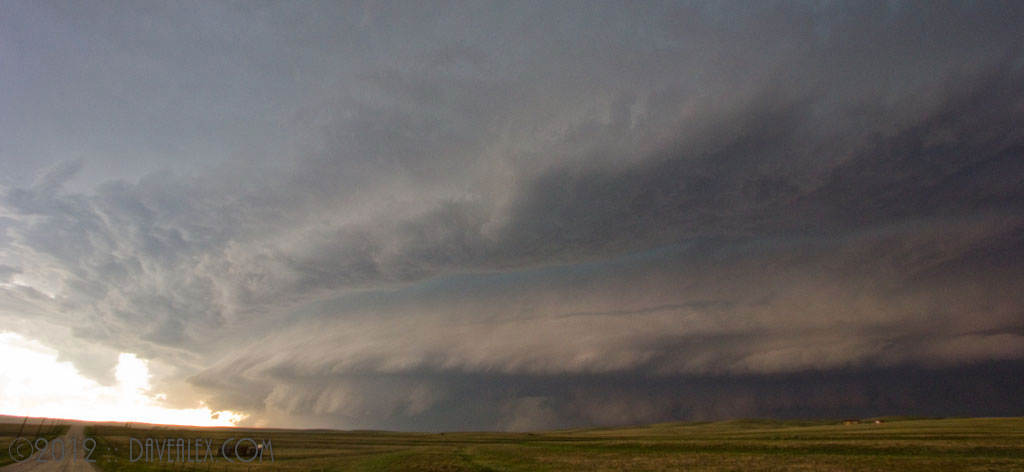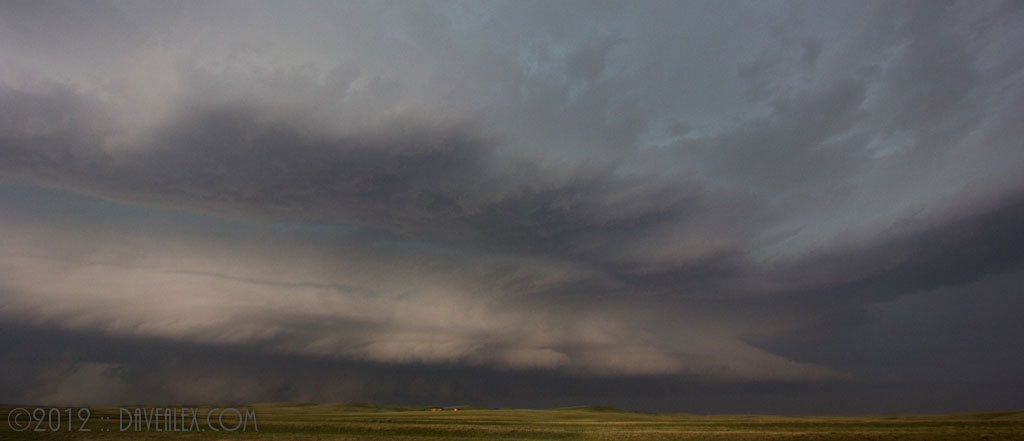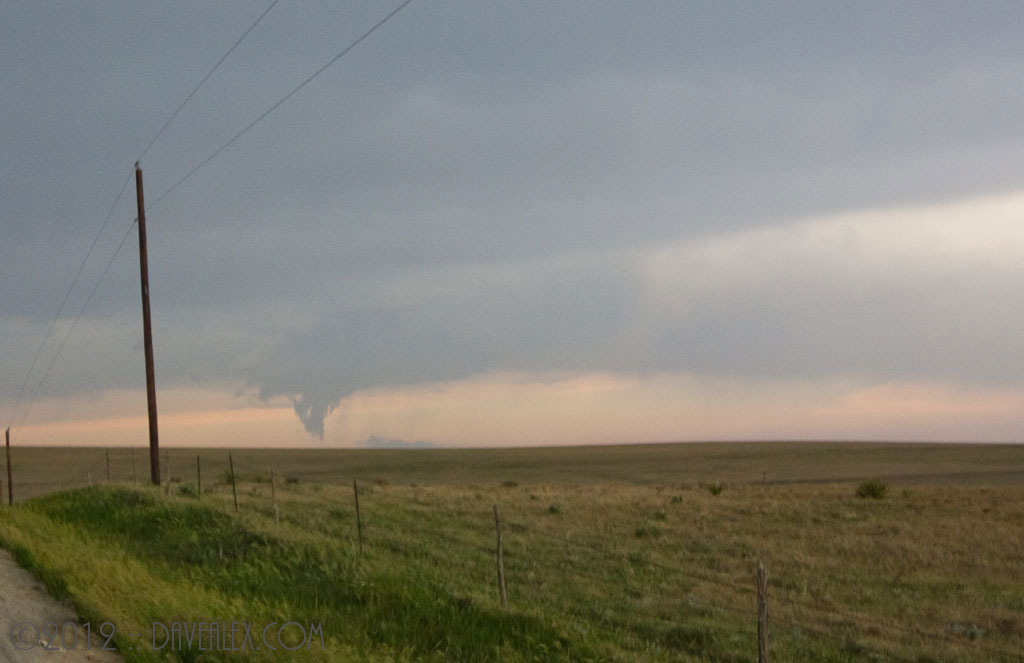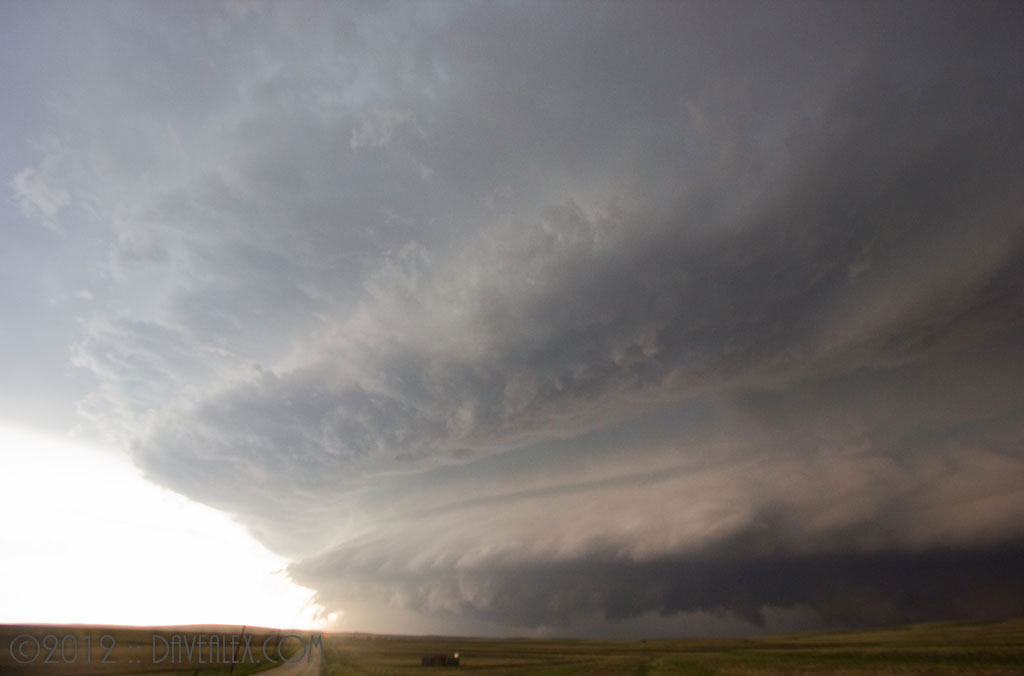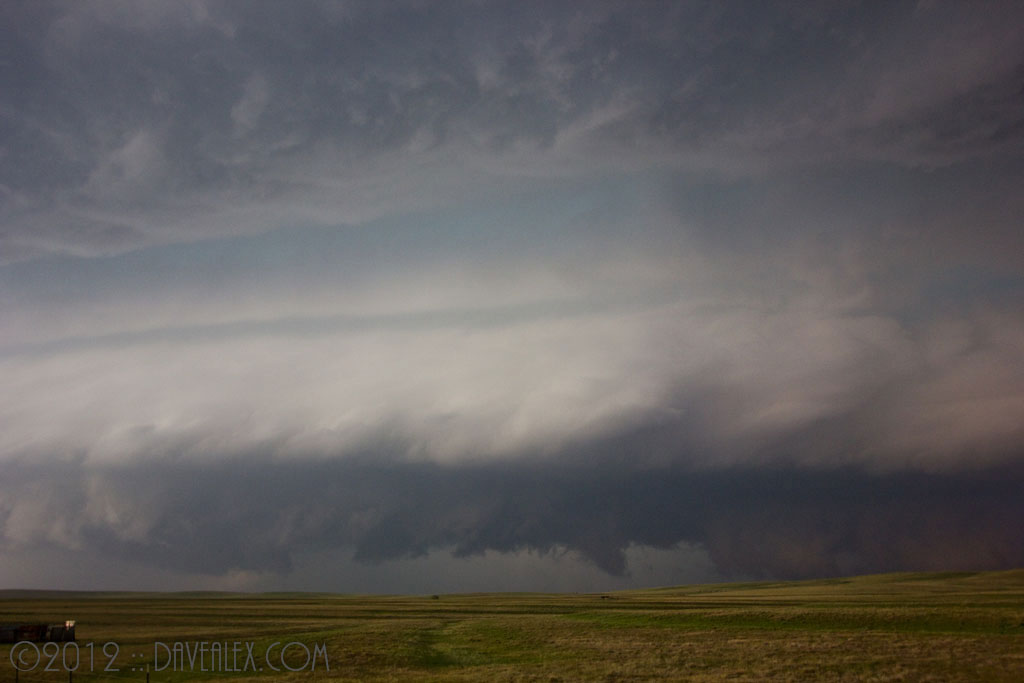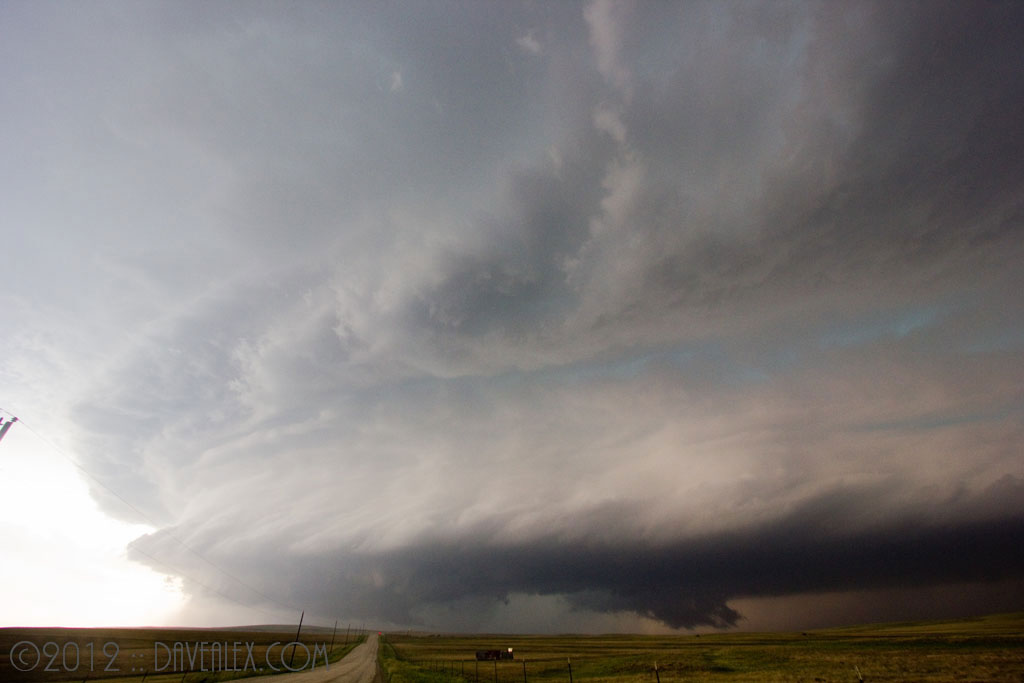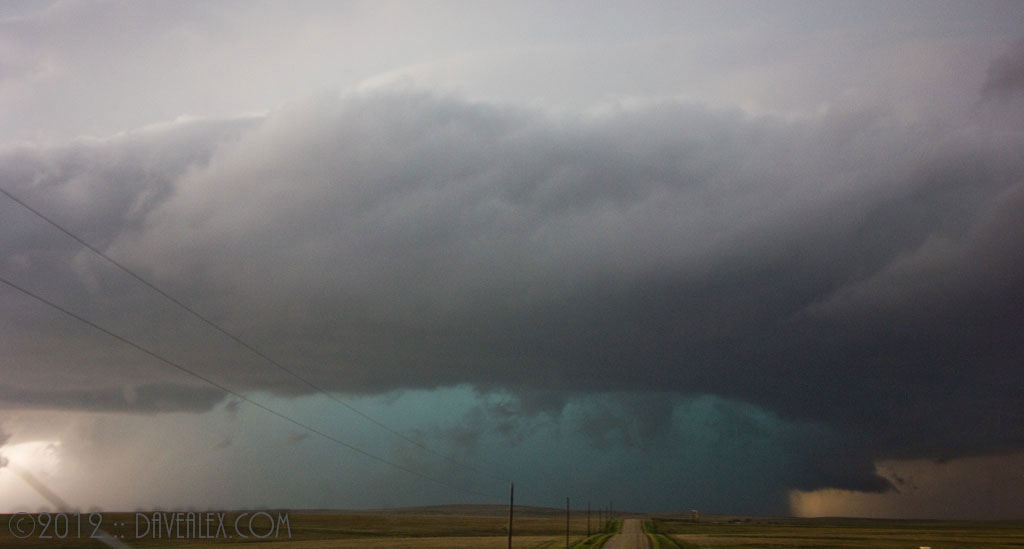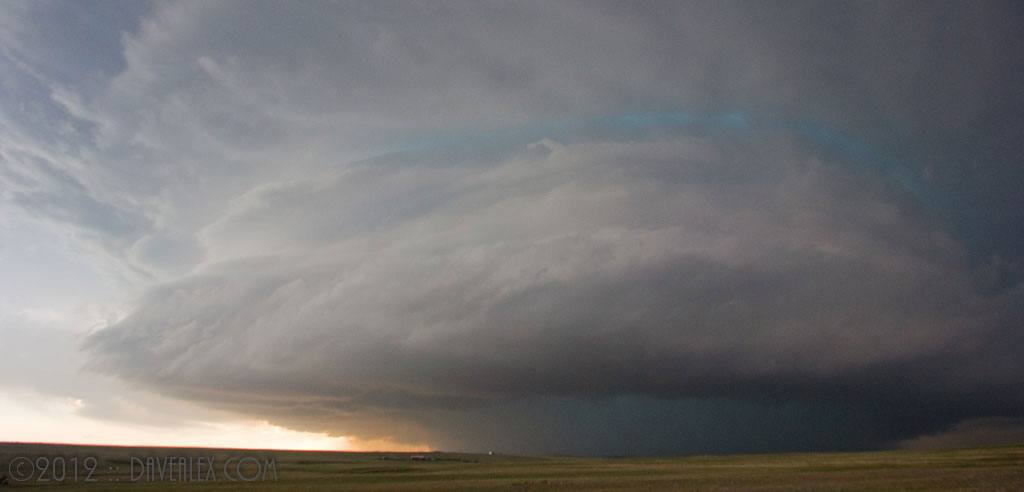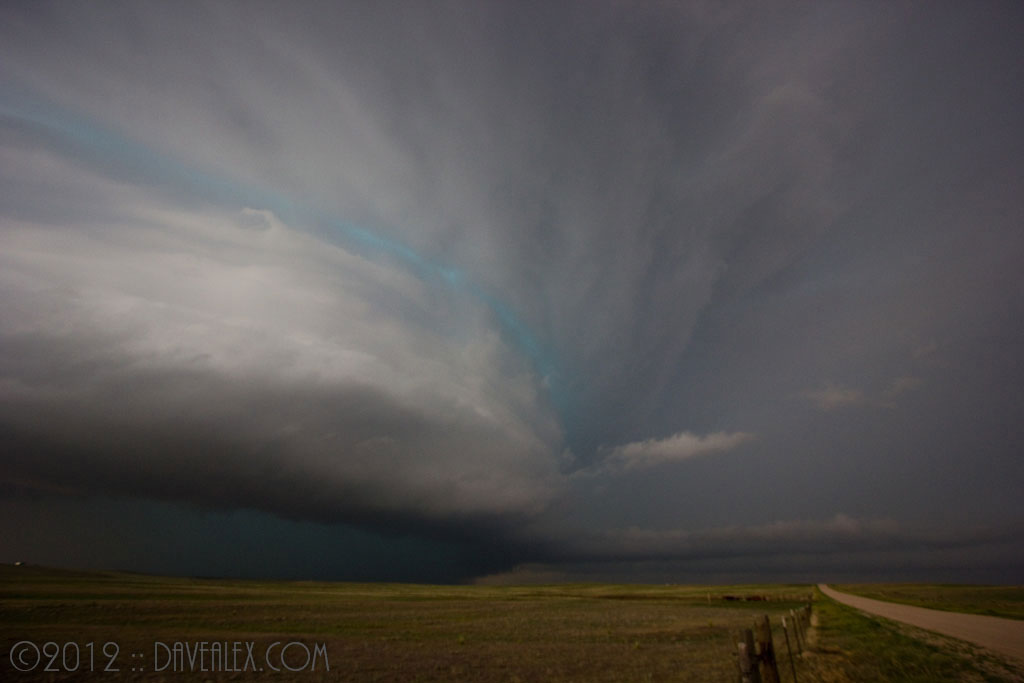 I then headed SW of Simla and chased until near dark.  I saw a funnel which ended up being a the Calhan Tornado.  I was able to chase about a mile east of the core for a while until I decided I needed to book it south to beat the core going west on 94 into Colorado Springs.  I ended up a little slow (due to the fast developing cell on the west side of this beast) and got into some golf ball sized hail.  The cell that formed over NE Colorado Springs also put down some half dollar sized hail.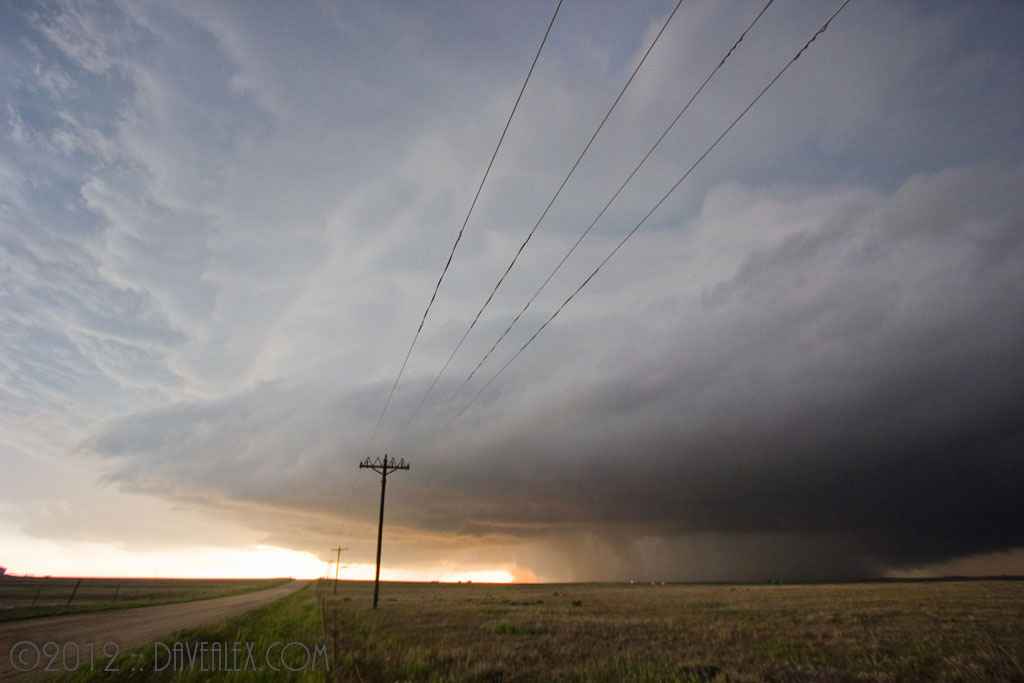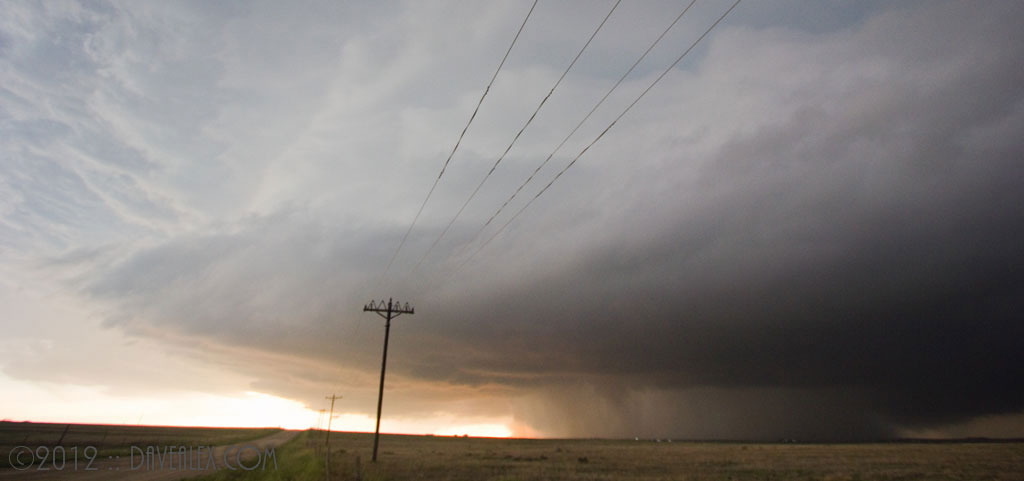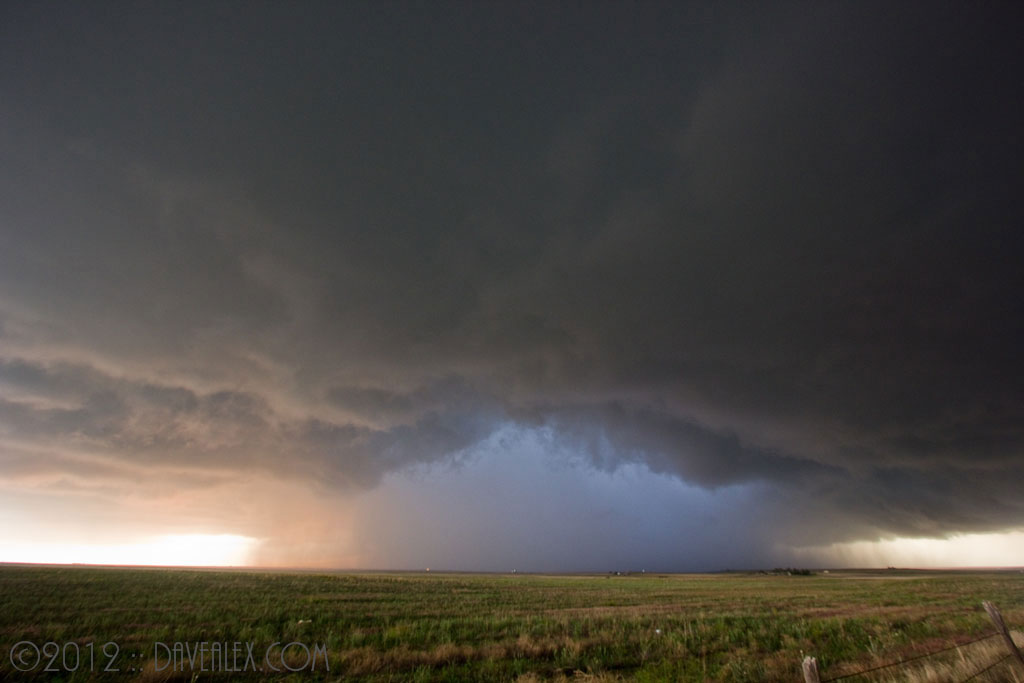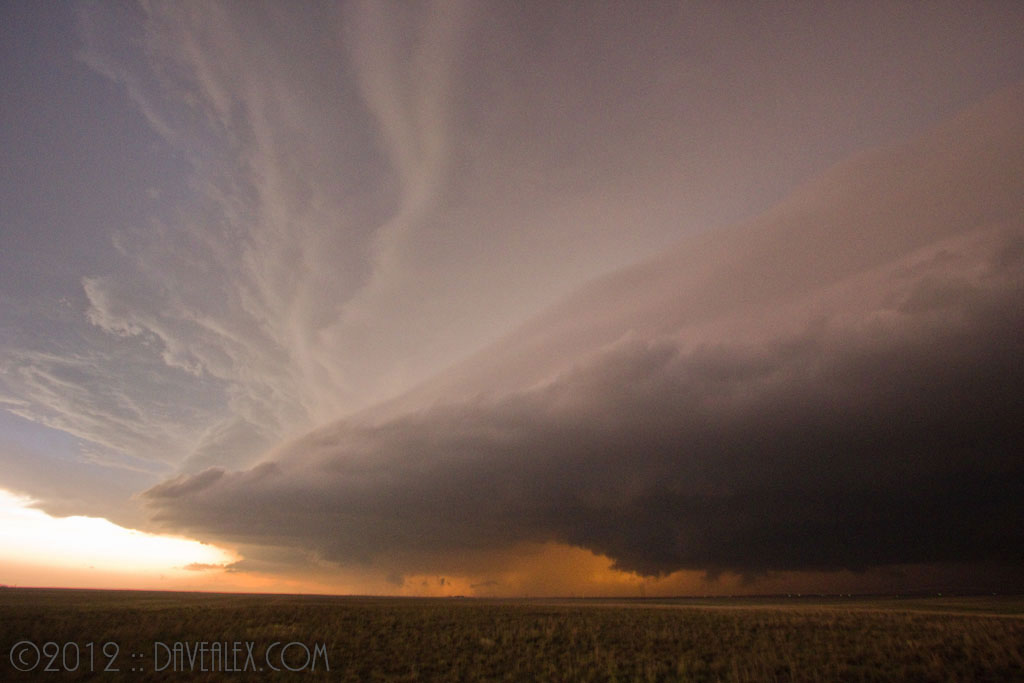 Overall, great day.  Saw two tornadoes, a ghostly mothership, and had a fantastic chase!