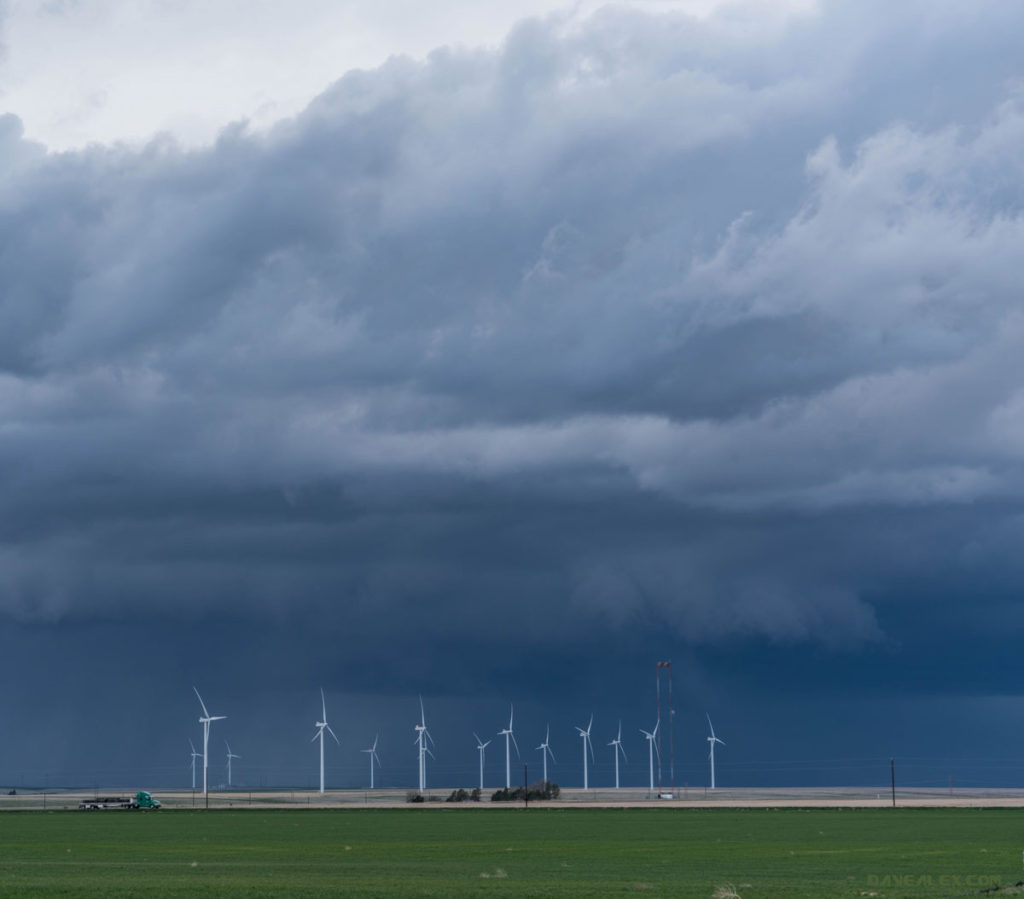 With a strong low pressure system active over the region, there were forecast isolated thunderstorms in NE Colorado; with a Moderate Risk posted through Central Kansas and Oklahoma.  If there were any storms coming off of the Palmer Divide I decide I would chase them; but the system didn't appear active enough in Colorado to chase too far from home.
Leaving work in East Aurora I noted there was a storm forming on the Palmer Divide, around Kiowa.  Looking at the velocity couplet of the Doppler radar I decided this storm was worth checking out.  I decided to take the long way home from work and head east.
A call home provided me with the information that along the Rampart Range it was snowing, and the temperature leaving work was 47 degrees; not optimal for thunderstorms; but the storm forming outside of Kiowa had rotation and many lightning strikes.  Odd things happen in the spring in Colorado!
I decided to get in front of the storm in the hopes of getting a time-lapse of it coming at me; there were low level clouds to the west of the storm so that seemed like the only view available.  So I went to Last Chance and then south into the Limon wind farm.  I was able to get in good position and directly in front of the storm.  It was 50 degrees and mostly cloudy in front of the storm, but the storm was still producing a good amount of lightning as it approached; and obviously hail as seen with the white curtains.  As the storm went overhead, it started to hail about marble size and covered the ground with about an inch deep.  As the storm passed over, with the change of temperature, the hail and rain turned to snow.  This was the first time I have been able to see lightning while it was snowing; I've heard snow thunder before, but not seen lightning.  The air temperature after the storm was 36 degrees.
On the drive home there was some great cloud structure and some fog from the weather that produced all the snow along the mountains; which provided some surreal views.  As I got home there was 3 inches of snow that had fallen.  Again, crazy early spring storms on the high plains!