On Saturday April 17th, 2010 the whole family, along with my dad, went on a hike to North Table Mountain open space in search of Zeolites along with the Flatirons Mineral Club, led and special thanks goes out to Dennis Gertenbach for his organizing this trip.  I had done some reading on what to expect but this was my first hard-rock pounding experience.
View a slideshow.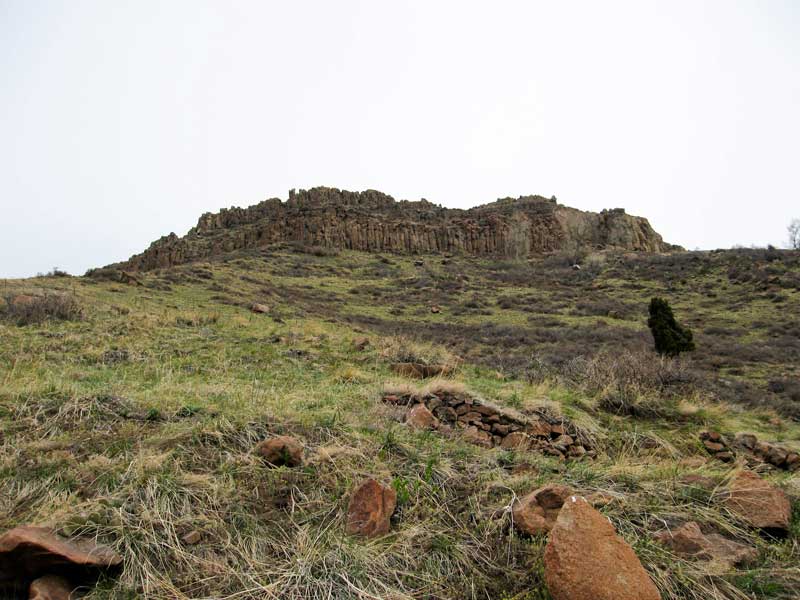 We did the 3/4 mile trail and ascended 700 feet up to the Southeastern Quarry.  We overlooked both buildings that I worked at Coors so many years ago so the mountain was definitely familiar; but I had no idea that you could hike on this land (I thought it was private still) and had no clue what I could have been doing during lunch each day!  Once we got up to the Quarry, I immediately noticed the nice bricks that were piled up on the front of the hill and was amazed that folks could actually somehow carve out those shapes from the boulders that were all around.  I would love to know more about how folks do this.
Immediately we started to see crystals in the rocks and it didn't take long to find what we were after.  Hunter and Daphne started finding rocks right away with cool crystals; and my dad continued with the luck of the Irish and immediately found a large boulder with several exposed vugs that he started working.
Later in the morning my dad was pounding away at his large boulder at a crack he found and ended up splitting the boulder and exposing a new vug.  Inside was some amazing Thomsonite, Chabazite and Analcime crystals.  There also was an interesting black crystal that we still have not identified.  I ended up finding some cool crystals but eventually started to work on the nice pieces my dad was pulling off of the boulder.  There was no way we could carry the big pieces down so I started to work on downsizing into more manageable sized pieces.
After a couple of hours it started to rain and we decided to head down and have lunch.  We ended up with some great crystals and this is a spot I definitely want to go back to in the future!  With a larger sledgehammer next time!
Here was the nice piece that came from the vug my dad found.  Thomsonite, Chabazite and Analcime.
Here is an Analcime crystal.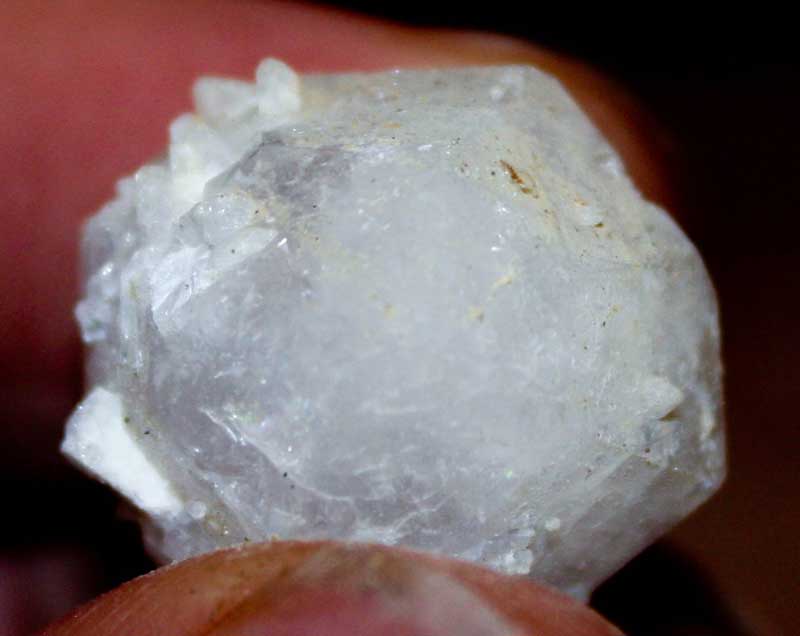 Here is some more Analcime crystals as part of a vug.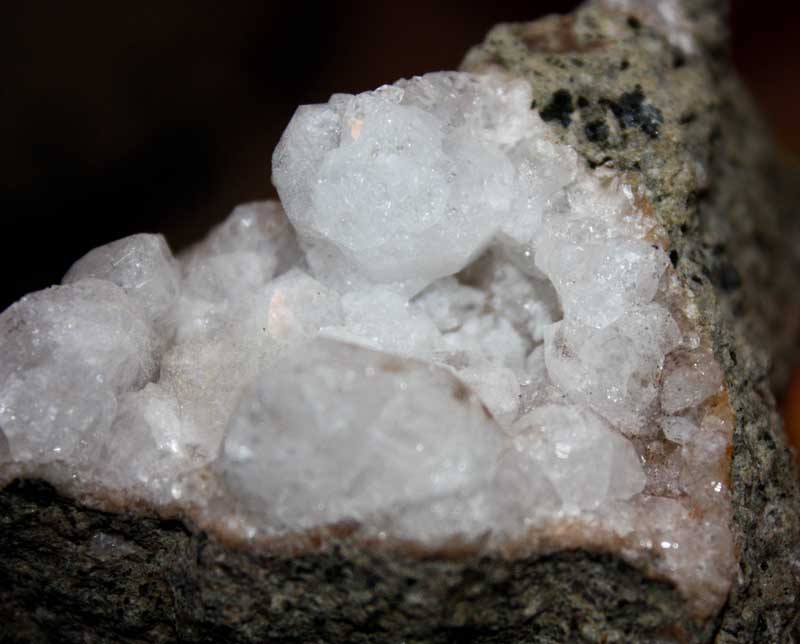 Some Thomsonite on Analcime.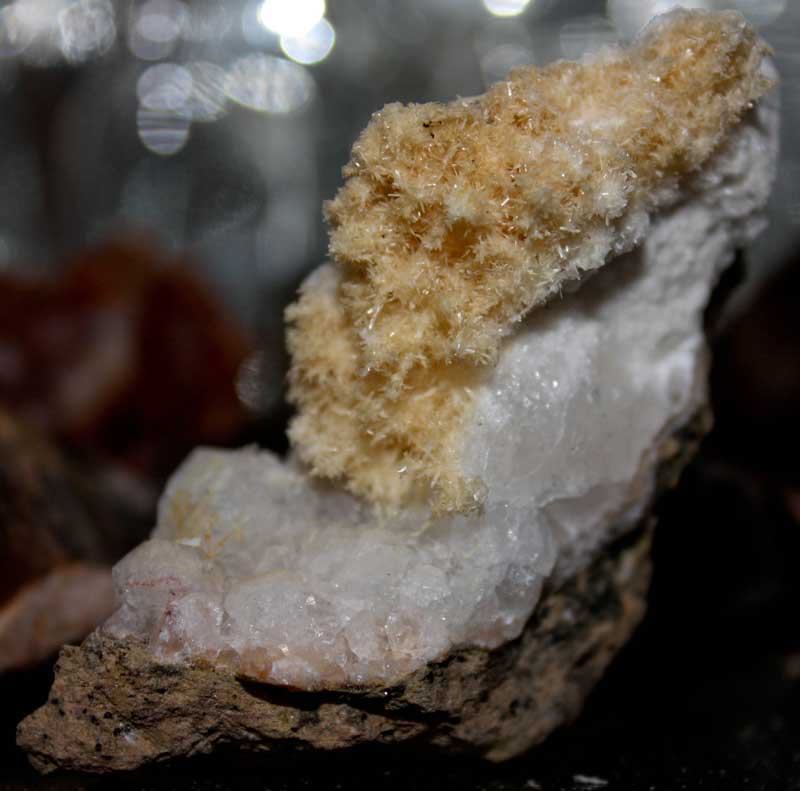 Here is the vug that my dad broke into.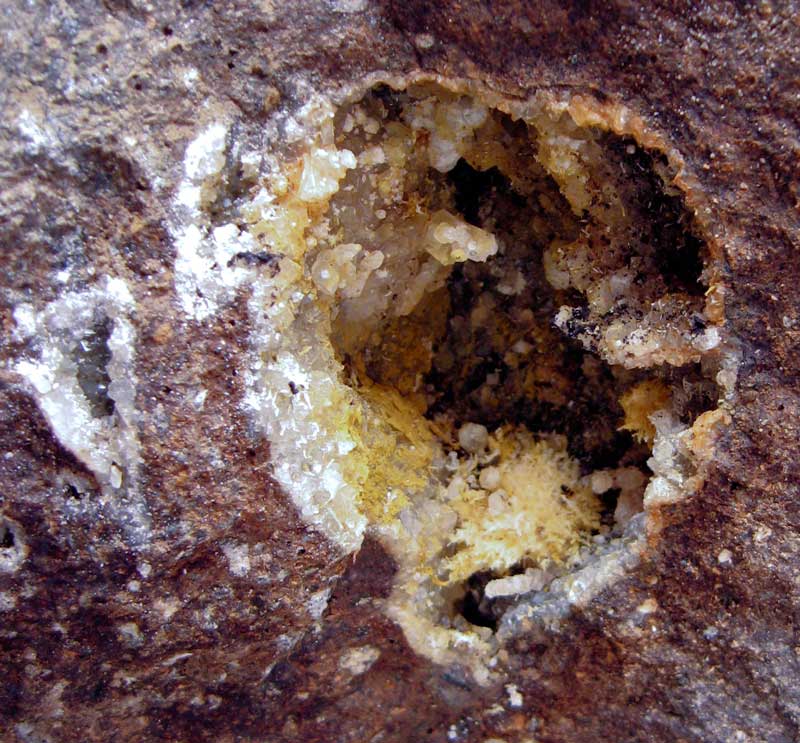 And the other side of the small vug…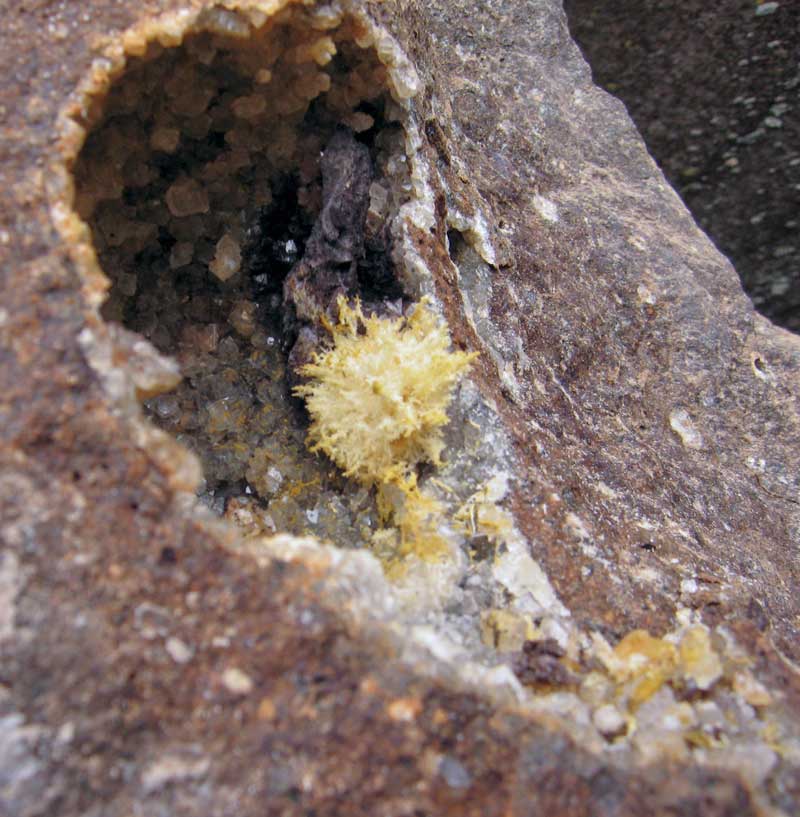 Tags: Colorado Springs Mineralogical Society